Olivier Deriviere Interview: No Longer Obscure
Olivier Deriviere is a French composer for video games, television, and concerts. He is best known for his choral-based scores to the survival horror series Obscure and Alone in the Dark, which were recently celebrated in concert at Nice. Desiring to constantly push himself, he has been involved in lighter projects such as Destination: Treasure Island, Might and Magic Heroes,and Knock Out Party, as well as an opera and mass for live performance.
Currently based between Paris, Boston, and San Francisco, Olivier Deriviere recently formed the cutting-edge music production company AMEO Productions Inc. with his sister Marion Deriviere. Shortly after forming the company, Olivier took the time to discuss his background and career with us. He offers fascinating perspectives on video game scoring, noting how it is the most innovative industry for music-for-visuals currently, and also provides some exclusive insight into his current projects.
Interview Credits
Interview Subject: Olivier Deriviere
Interviewer: Chris Greening
Editor: Chris Greening
Coordination: Greg O'Connor-Read
Interview Content
Chris: Welcome Olivier Deriviere. First of all, could you please discuss your background as a demoscene musician? What ultimately led you to pursue a career as a score composer, specifically for video games?
Olivier Deriviere: The very first time I saw a computer I was immediately fascinated. I was not very talented in programming or in drawing, and because my parents put me in a conservatory at the age of five, it was easier for me to make music. At the age of 14 I launched a demoscene group on Falcon 030 and this is how everything started. We met at the coding parties, doing our stuff, and started thinking about making games. We created a full level of a shoot 'em up game, my very first game, then I went on working with computers and studying classical music. This is at the age of 23, when I decided to compose for games, which I preferred better than movies or television. To me, video game music is the most innovative place to be right now when it concerns music to picture.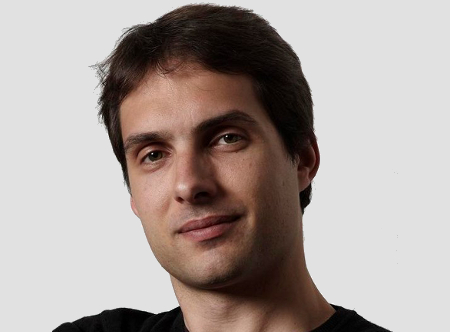 Chris: You have an impressive classical and animation background. Please can you elaborate on this? How did your training at the Nice Conservatoire and Berklee College of Music influence you?
Olivier Deriviere: I like being educated by very diverse sources, as well as the institutions you mentioned. After 15 years of classical training, I decided to pursue a different perspective. I was never a good student because my goal was not to get a diploma or a degree but to learn. I don't want to be limited by rules.
Chris: Before entering the video game music industry, you worked on several film scores and a musical. How did you approach these projects and how did the works influence your subsequent approach to video game scoring?
Olivier Deriviere: I think the movies in the 80's were a major influence on me. At this time music still had a real role to play with themes, structure and ideas. When I started scoring movies, this is what I tried to accomplish, but as I was getting more and more jobs I realized that to achieve my ambitions I would need to look beyond movies. Lots of movie scores are very weak nowadays; this is because of many reasons. I'm not saying video game scores are better but I think this is the place to be if you want to be creative. When I score music for a game, I don't think level by level; instead I aim to understand the full game structure and add a musical structure to support it… like movies used to be!
Chris: Your debut in the game music industry came with the survival horror title, Obscure. How did you create a suitably psychologically affecting score for this title? Did you treat this project in a comparable way to art music or was the fact it was a video game score significant to you?
Olivier Deriviere: This is a great question. As a matter of fact I like to develop music before scoring. I always compose my scores away from the game scenery, as I think music should be interesting even away from its main purpose. Once I have my musical themes, motives, and instrumentation, I can go to the game and adapt them to score. This final stage is, to me, the most exciting, challenging, and rewarding process. Survival horror games are very interesting music-wise because they need to grab your attention and surprise you, and music is a great way to do so.
Chris: The sequel, now known as Obscure: The Aftermath, developed many of the foundations of theObscure score. Focusing in on the choral aspect of the score, how did you arrange and record the voices to achieve a chilling yet artistic sound?
Olivier Deriviere: The original Obscure was performed by a children's choir to capture innocence. I was fortunate enough to work with the Children's Choir of the National Opera of Paris and they really brought the music to life! For Obscure: The Aftermath, my goal was much different from Obscure. It was performed by young girls to create a more mature and powerful sound. The choir is less melodic as the strings have the main focus. I took the choir as texture, even if they don't do many effects à la Ligeti. The voice is the most incredible instrument on earth and captures the human spirit in its purest and most dynamic form; this is why it is so interesting.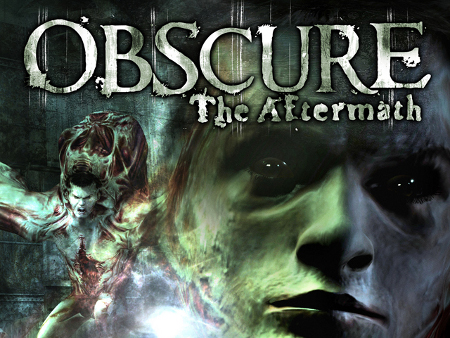 Chris: You were subsequently responsible for scoring the fifth instalment of the major survival horror series Alone in the Dark. Now two years after this magnum opus, how do you reflect on the score? Are you satisfied it fulfilled its full potential both as an immersive in-game experience and a soundtrack release?
Olivier Deriviere: I think the in-game score was adventurous. What we achieved was quite unique and I'm glad the work was recognized by many critics within and beyond the gaming world. It was a great opportunity to score a game with the cinematic qualities of a sophisticated movie… I look forward to similar opportunities in the future. Regarding the score itself, I think if I had had an actual orchestra it would have sounded much better but the music would not actually work as well in-game with live orchestra. My choice was for the game, not for me.
Chris: While recording the Obscure and Alone in the Dark scores, you have worked with top-class performers, including The Mystère des Voix Bulgares, Boston Symphony Orchestra Quartet, and Children Choir of the National Opera of Paris. Could you elaborate on what it was like to work with these ensembles and what they brought to the music?
Olivier Deriviere: My main concern is always to enhance the in-game experience as best as I can. Working with great musicians is a good way to further immerse the player, because live musicians can add so much to the overall feeling. Respectively I was 23 for Obscure, 25 for Obscure 2, and 27 forAlone in the Dark. Being this young and working with such talented musicians is quite daunting, but I can tell you that the best people are also the most pleasurable to work with!
Chris: Furthermore, your music has been commemorated on several occasions in the live arena, namely for the Games in Concert series and a special symphonic event dedicated to your works in Nice. What was it like to have your music featured in such concerts and what did the live experience bring to the music?
Olivier Deriviere: It's really great to see that people want to hear your music performed live! It was a great honor. The best and most incredible time I had was during the video game symphony in Nice, which performed my works. I was really nervous, but this is the artist condition, I suppose.
Chris: In addition to these more serious works, you have worked on light-hearted titles, includingChampionsheep Rally, My Little Flufties, and Knockout Party. How do you approach the scores to such titles? Is it refreshing to be able to work on such a wide variety of works?
Olivier Deriviere: I really don't want to be working in a single genre and only work for big productions. I think video games are the best place to explore new ideas. I've been lucky enough to work with great studios that allow me creative freedom and trust my ideas, but what I like with smaller productions is the human factor. You can meet the whole team and feel the dedication and input of each member; perhaps this recalls the team spirit of the demoscene. Musically speaking I'd say I'm too young to keep writing the same type of music style. I really want to explore… the more the better!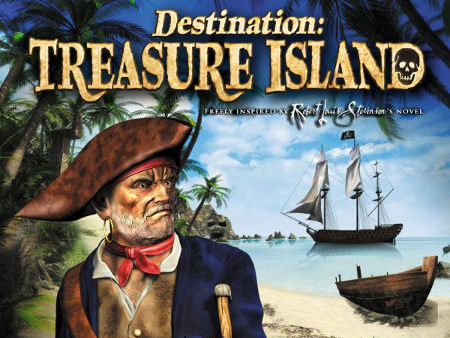 Chris: Destination: Treasure Island was especially notable for its swashbuckling orchestral score. Could you elaborate on how you established a suitably adventurous feel for this game? Are you pleased that it eventually received a soundtrack release through KeepMoving Records?
Olivier Deriviere: Kheops Studio is a great team and their CEO Benoit Hozjan is a great guy — very dedicated and passionate. When I scored Destination: Treasure Island, I thought it was a great opportunity for me to try composing in the tradition of classic films! It was both a good exercise and a great achievement. Of course, I did not have much time (a month to score the full game), but at the end everyone was happy and when KeepMoving Records approached me to release the soundtrack, I was pleasantly surprised. These people are also very dedicated. I can't say how fortunate I feel when I see this much passion and positive response.
Chris: Away from game music, you continue to pursue art music and recently wrote an opera and mass. Please tell us more about such works. Do these works ensure your musicianship and creativity is continually challenged?
Olivier Deriviere: I have to admit the work is very different. Composing music for performance only is a very challenging experience. I still feel I need more time to compose for such a purpose. My final goal is not to be a great composer but to work better with talented people, a great team, for great projects. I like to be part of a team to share creativity and build a unique vision from different minds. This is what excites me!
Chris: Your latest major game project was Might and Magic Heroes: Kingdoms. What was it like to enter the realms of heroic fantasy on this project? Did the game require a different approach to scoring given it is a MMORPG?
Olivier Deriviere: Might and Magic Heroes: Kingdoms was kind of different for me as I only scored the cut-scenes. It was fun but it had nothing in common with my previous way of working. I wish to compose more for the franchise since the main theme is very appealing and I would like to extend it further.
Chris: This year you established the family-based music production company AMEO Productions Inc. Could you elaborate on what this company will offer to companies looking for music for visuals? How will you adapt and streamline your services for a wide variety of clients?
Olivier Deriviere: AMEO Productions is a company dedicated to video game scoring. Technology is now ready to make real scores for games thanks to third party tools such as Wwise and FMOD. Composers can now focus on their music rather than the technological limitations. We are entering a new world where music can truly enhance and immerse the audience in a video game experience. Thanks to our expertise and very close relationships with the partners we work with (producers, creative directors, audio directors), collectively we wish to install a new standard of music for video games.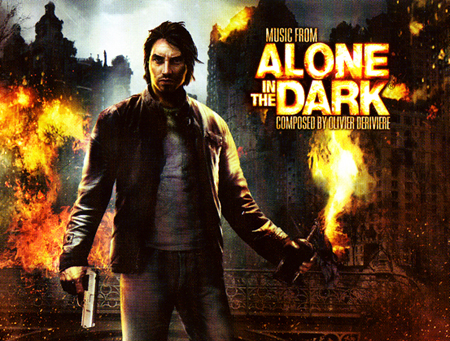 Chris: Many thanks for your time today, Olivier Deriviere. Is there anything else you would like to say about your life and works? In addition, do you have any message to your fans around the world?
Olivier Deriviere: First of all I want to thank everyone for their interest and support. I also want to thank the site for your dedication and great work. In the coming months I will unveil two new projects I've scored. They are very different and hopefully fans will enjoy them as much as I have had scoring them!
Many thanks to Greg O'Connor Read for coordinating this interview. To learn more about Olivier Deriviere's work, visit his official website and AMEO Productions.
Posted on November 15, 2010 by Chris Greening. Last modified on March 2, 2014.