Nicolas Diteriks Interview: They Are Billions
Nicolas Diteriks studied at the American School of Modern Music in Paris, France, and Berklee College of Music in Boston. He has since been involved as a sound editor in scores like Olivier Derriviere's The Technomancer, and as a composer in Eminence: Xander's Tales. Most recently, he composed the music to They Are Billions, an upcoming / early access RTS about humans surviving a zombie apocalypse in a steampunk world. 
In this email interview, Nicolas talks to us about his background in music, his involvement in the video game soundtracks, and his work on his most recent soundtrack. Diteriks discusses his process in composing the music, and his work with a live orchestra, for They Are Billions.
Interview Credits
Interview Subject: Nicolas Diteriks
Interviewer: Emily McMillan
Editor: Emily McMillan
Coordination: Mariusz Borkowski
Interview Content
Emily: Can you tell us about your background in music, and what brought you to the field of game soundtracks?
Nicolas Diteriks: I originally come from a jazz background and I actually started my music career as a session/live gig pianist. But I have always been fascinated and passionate about composition and I never really felt completely fulfilled by being a professional pianist. So after studying for several years at the American School of Modern Music in Paris (France), I went to Berklee College of Music to study composition and orchestration more in depth, with my eyes already looking toward the video-game industry as I was and still am a passionate gamer.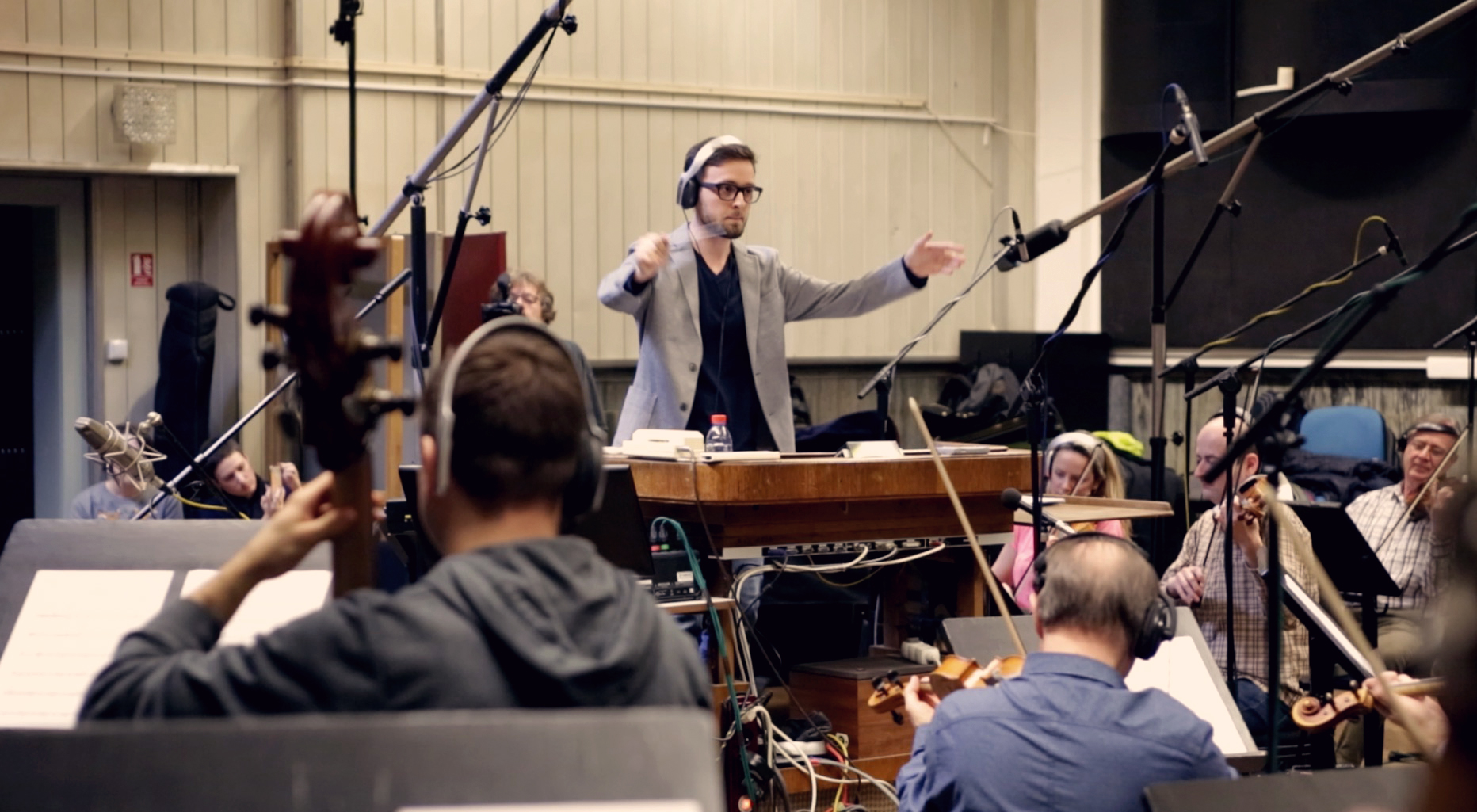 Emily: I wanted to ask about one track on your composer's page in particular, which I found quite beautiful – what is the origin of "Moorland", which was performed by the City of Prague Philharmonic Orchestra? How did that composition come about?
Nicolas Diteriks: Thanks a lot! This track was originally composed for a project I was working on last year but it didn't make the final cut… so now I just use it as a portfolio piece! I'm a big fan of temperate grassland landscapes like the ones you can find in the British isles. When composing it, I tried to capture the feeling I have each time I look at those vast, wild landscapes where you can see a far away horizon. They just make me feel at peace and they bring up my poetic side!
Emily: You worked with Olivier Deriviere on The Technomancer as a music editor. Can you tell me about your work on this project?
Nicolas Diteriks: The Technomancer was my first project with Olivier. As a music editor, I had to wear several hats to assist him during the whole time we were producing the soundtrack. My work included editing the music to create variations, making them longer or shorter, adapting them so they could fit to different moments of the games, taking elements from here and there to create new tracks, etc. It was really a great experience. I also worked with him on Vampyr (Dontnod Entertainment/Focus Home Interactive) and a couple of other projects that I can't talk about yet. I feel super lucky to be able to work with him regularly and I'm incredibly grateful for his trust.
Emily: Moving onto your more recent work, how did you come to be on board with They Are Billions?
Nicolas Diteriks: I actually scored Numantian Games's previous project Lords of Xulima which was released in 2014. Back then, I was just browsing Indiegogo, checking out the projects that was trying to get funded (I'm an easy backer, I backed dozens of projects since 2012) and Lords of Xulima really caught my eye because I've always been a big RPG fan. So I sent them a demo asking if they needed a composer and they responded positively, which usually never happens!
The collaboration between us went perfectly and earlier in 2017, they called me back to score They Are Billions.
Emily: What artistic direction, or images from the game, were you given when beginning your composition?
Nicolas Diteriks: At first they sent me screenshots and videos as well as written documents about the game and the world, but as soon as they had a stable build they sent me the actual game, which is obviously much better to get a real feel of the game's pace. In order to successfully score a game, you need to be a gamer. You need to experience what the players are going to experience. That's extremely important.
Emily: Did you know you were going to have access to a live orchestra from the start? If so, how did it influence your writing process?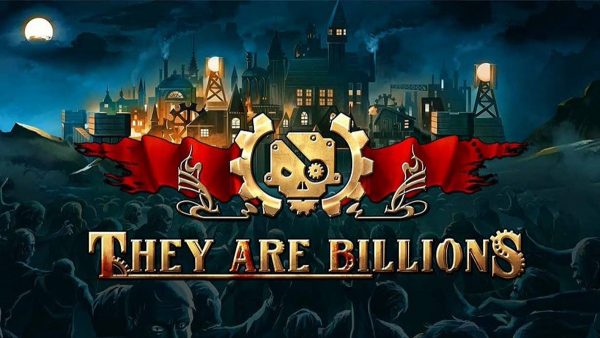 Nicolas Diteriks: I didn't know AT ALL that we were going to be able to go live! When we started, our music budget was super tight. But thanks to the big and completely unexpected success of the game we are now able to re-record everything with a 60-piece orchestra and therefore significantly upgrade the quality of the game's music.
It was actually quite challenging to find the right musical direction for the game. It's a zombie game but it is not scary, although it is stressful. It's a steampunk game but it is not a stuffy world (like a lot of Steampunk projects): it's dirty, noisy, greasy and large scale. It's a world full of crazy characters. So all the steampunk codes (chamber music, etc.) or the horror music recipes didn't really fit in this game. So after a few tries we came to the conclusion that the best style for the game was a big bombastic orchestra mixed with a lot of metallic sounds, clocks ticking, gears grinding, etc. This is an epic game with 20,000 units on the screen and we needed to reflect that with the music.
At first, I went full VST: meaning that every instrument was recorded with virtual instruments. Just the metallic sounds were real.
And yes, it totally changes the way I write. Because I always followed the motto that when you write for a virtual orchestra, it's best not to try to write like if it is a live one. It just won't be as good, so you have to "cheat" to make it sound convincing. Even though some companies are releasing some amazing products, it's very hard to replicate the subtlety of a group of real musicians. It doesn't mean we can't do interesting things with samples, on the contrary. But it's just not the same way of writing. At least for me!
Emily: Did you have a favorite track, or area in the game, to score? If so, what was it?
Nicolas Diteriks: To be honest, scoring the whole game is just so fun. It's really, really fun. And it's also very interesting from a writing point-of-view. You know, it's a game where you die a lot. A LOT. Everyone who played it will confirm that. So my main focus was to write a score that would inspire the players to try again, again and again, while still adding a lot of pressure. It's a very interesting balance to work with and I actually learned a lot while doing it. I don't think I have a favorite one, I'm fully enjoying the whole process! 🙂
Emily: Will we be seeing a soundtrack release for They Are Billions at some point in the future?
Nicolas Diteriks: Yes, most definitely! But later. Right now the game is still in Early Access and there's a lot more content coming. Fans need to be patient! 🙂
Emily: What else would you like to share with your fans and our readers at VGMO?
Nicolas Diteriks: First I would like to thank you for this interview and I would like to thank all the players and fans of the game for the kind comments I receive every day. It's heartwarming! I can't wait to unveil the live orchestra recordings (very very soon!) and there's plenty of content to come for They Are Billions.
I'm always keen on giving advice to young composers (I mean "career young" of course; age doesn't matter), so if you guys are reading this, don't hesitate to ping me if you need!
Posted on February 27, 2018 by Emily McMillan. Last modified on February 27, 2018.