Octopath Traveler OST sees US release
Early this morning, Octopath Traveler Original Soundtrack was finally announced for a western release. The soundtrack to the SNES-styled JRPG received high praise from fans (as well as from VGMO), and hard copies are now available for pre-order on the Square Enix NA store for 39.99 USD. The soundtrack is also available on iTunes for 19.99 USD.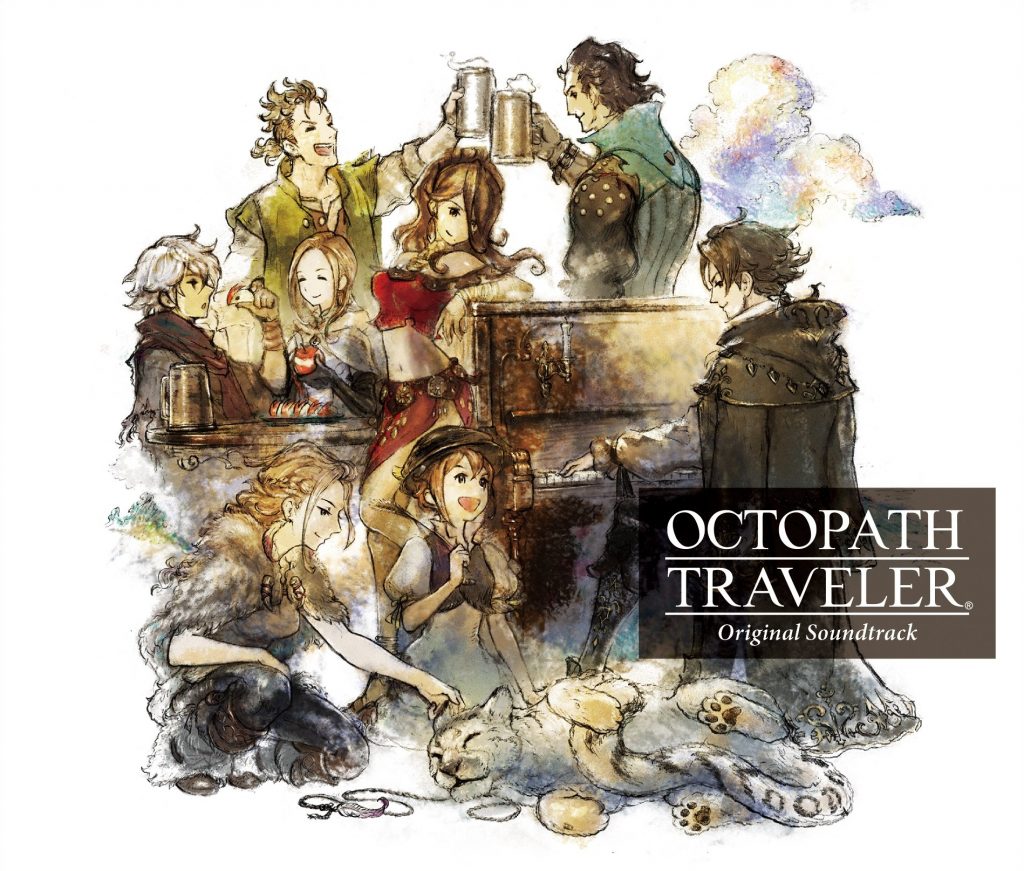 With this announcement came some behind-the-scene information on the composition of Octopath Traveler's main theme. According to Nishiki, he'd submitted two rejected drafts and considered resigning from the project before deciding to combine the two rejected drafts into what is now the Octopath Traveler Main Theme. For more information, read the full story on Nintendo's tumblr.
Posted on October 19, 2018 by Emily McMillan. Last modified on October 19, 2018.