Motoi Sakuraba Interview: Diverse New Projects
Despite a career spanning decades, Motoi Sakuraba continues to be important as ever in the Japanese games industry. His latest works have spanned the dark symphonic score for Dark Souls, the progressive rock solo album After all…, ongoing music for the Tales series, and an energetic live performance at the Fantasy Rock Fes 2011. In fact, his achievements have been so substantial that he has been voted 'Outatanding Eastern Artist of the Year' in the Annual Game Music Awards 2011.
In this interview, Sakuraba discusses a number of topics with us. He reflects on the fundamentals of his musicality, including his origins as a live performer, before going into detail about his works on Dark Souls, Golden Sun: Dark Dawn, and After all… It is a rare opportunity to get an insight into this traditionally media-shy musician.
Interview Credits
Interview Subject: Motoi Sakuraba
Interviewer: Don Kotowski, Chris Greening
Editor: Chris Greening
Translation & Localisation: Ben Schweitzer
Coordination: Emi Evans
Interview Content
Don: Motoi Sakuraba san, thank you for taking the time to do this interview with us. After several years away, you recently returned to the stage at the eagerly anticipated Fantasy Rock Fes 2011. Could you share your memories of this event and tell us more about your contributions?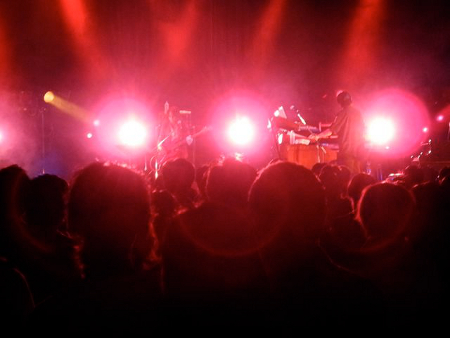 Motoi Sakuraba: It was a very good stroke of luck that I was able to perform at Fantasy Rock Fes 2011. When I started writing my first solo pieces, I thought about how much I would want to play them live. On the day of my performance, I had a great time, no matter how insanely difficult the pieces themselves became. For the performance I used an actual grand piano, and on the second day I hit the keys too hard during my solo and my hands began to swell up. When I'm playing with my trio, I need to play quite powerfully, and I love being able to improvise, inspired by my bandmates' performances.
From that standpoint, I think that live performance is the foundation of my career. My solo compositions were first introduced in live performance, so yes, I think that I'm fundamentally a live musician. Working in the studio requires an entirely different way of thinking. There are some who would take what they play live and recreate it as-is in the studio, but I'm not interested in that way of doing things. With my trio, we use specific live arrangements when performing live. This time we spent three days in rehearsal working on arrangement before we played. There are things that I enjoy about working in the studio, but if I had to choose, I would say that I like live performance better.
Don: Your most prominent score this year is From Software's Dark Souls. How far do you agree with the assertion that this is the darkest soundtrack to date? What was your inspiration for choosing such a choral focus to portray the game's world, and what was it like to record with orchestra and vocalists?
Motoi Sakuraba: It is definitely my darkest work to date. I've always liked the sound of a choir, and the producer wanted me to use it a good deal, so we ended up with the sound you hear. We recorded strings, brass, harp, percussion, choir, and solo vocals for the project. From contemporary classical pieces through medieval pieces, there were a lot of difficult tracks, and even with things that would normally be impossible, we used a number of techniques to get superb performances. Emi Evans, who recorded solo vocals for the project, expressed the atmosphere of the game in such a simple melody: ephemeral, deadly, yet beautiful. It was wonderful.
Don: Darker orchestrations were also featured on several of your recent soundtracks for tri-Ace, Infinite Undiscovery, Valkyrie Profile 2: Silmeria, and Star Ocean: The Last Hope. Given your background as a progressive rock musician, how did you develop expertise as a symphonist? Would you agree that your tri-Ace works have been the driving point for your development in this area?
Motoi Sakuraba: As the capabilities of game systems increased, the amount of game music aspiring to an orchestral sound rose as well. I came to writing orchestral music in order to meet that need. I was not raised on classical, so I failed a number of times while learning. I am entirely self-taught, and I know next to nothing about music theory and the like.
In my projects for tri-Ace I have often used a live orchestra, I think I have learned a lot in the process of writing those scores. But my work with tri-Ace was not the only source of my development; the Tales series and other games have helped as well.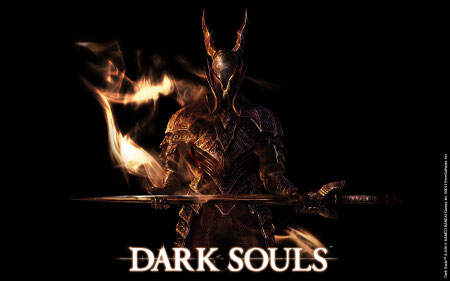 Don: On that note, Tales of Xillia was also released this year to incredible reviews and sales. Having composed numerous Tales soundtracks to date, how did you keep the sound of Xillia mature and fresh — was it ever challenging? Did you enjoy composing this soundtrack on your own or do you prefer collaborating with Shinji Tamura?
Motoi Sakuraba: With Xillia, I was requested to not make the sound too thick, so I kept that in mind as I composed. There is a specific color to the Tales sound, and I am careful to not lose sight of it. Personally I would have preferred to do something that differs more from previous games, but it's quite difficult.
As the other Tales scores were collaborative, I would compose with balance in mind, but if I do any others by myself in the future, maybe I will be able to do something a bit different. As for whether I prefer working together or alone, I'm sorry, but no comment.
Don: You also recently revisited several Tales scores through remakes (Tales of Phantasia: Narikiri Dungeon X), animations (Tales of the Abyss: The Animation), and arranged albums (Tales of Series Battle Arrange Tracks 2). Could you tell us about the different ways you approached these productions? What determines the extent to which you adapt tracks?
Motoi Sakuraba: In general, I approach remakes in a way that will not destroy the feel of the original. If the producer asks me to change it, however, I will oblige. With an anime, the music producer decides on the general tone, and I base my work on that. When I produce an arrange album, I think about how to balance the moods of the various tracks, and if I want to completely change the character of one of them, I shall decide that myself. On the other hand, with Tales of Series Battle Arrange Tracks 2 the style was a given, so the arrangement naturally followed that.
Don: Talking about revisiting franchises, a lot of your classic soundtracks from when you were an in-house employee Telenet Japan have been released through the Egg Music service. Do you still look back fondly at your work from these times? Which three of these soundtracks do you consider your favourites?
Motoi Sakuraba: I was not aware that these scores were being released, so I don't know exactly what has been covered. The soundtracks I most fondly remember from that era are Zan, Granada, Axis, andArcus 2.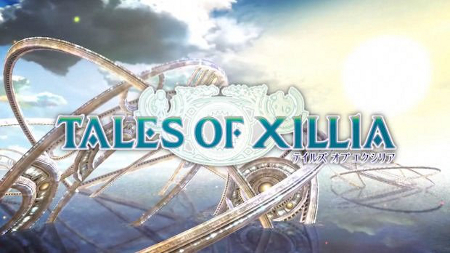 Don: I'd also like to ask about your score to the third instalment in the Golden Sun series, Golden Sun: Dark Dawn. How would you compare and contrast this score with the Game Boy Advance scores? Would you ever consider releasing soundtrack albums for the series in response to huge fan demand?
Motoi Sakuraba: The sound design of Dark Dawn is different from the previous games in the Golden Sun franchise, and personally I preferred those. I've also been asking for a soundtrack release for some time, but so far it hasn't come about. There was also talk of an arrange album, but that turned out the same way. There are a lot of people who have told me that they want it released, so I would like to do so in the future, if possible.
Don: Your latest solo album, After All…, was released at Fantasy Rock Fes 2011. While Gikyokuonsoufeatures your core progressive rock style and Forest of Glass was a piano album inspired by various pieces of art, After All… seems to be a combination of both styles. Would you agree with this analysis? Could you elaborate further on the inspiration behind your latest solo work?
Motoi Sakuraba: If the listeners feel that way, then there is probably something to it. If I were to create music just as I want to, it would end up resembling the music in Gikyokuonsou. With a single exception, though, I am aware that the music is rather different from my game work — that exception being "The way". I created that one with the listeners who are familiar with my game music specifically in mind.
In fact, in that track, I made use of some phrases that I had thought up over twenty years ago, and played the drums myself; I tried out a lot of different things on the project. You could think of it as a demo tape for the album. Throughout the project, I was inspired by phrases I had written in the past and my memories of performing on tours.
Don: Among your upcoming works, tri-Ace's Beyond the Labyrinth is set for release early next year. Given the game is a bit different from the normal games you compose, being a first person dungeon crawler, what sort of musical styles can we look forward to hearing? Would you like to compose further scores outside the RPG genre in the future?
Motoi Sakuraba: I decided that the kind of music I had been writing until now would not fit the world and the first person perspective of Beyond the Labyrinth. I focused on synth sounds to express the transparent yet cramped and somewhat gloomy environment. In the battles, I went for a less harsh feel, rather than my usual rock, for a more typical game music sound. Overall, you could say the score has a kind of dark sheen.
Outside of RPGs, I would like to compose for shooters, sports games, and other genres in the future.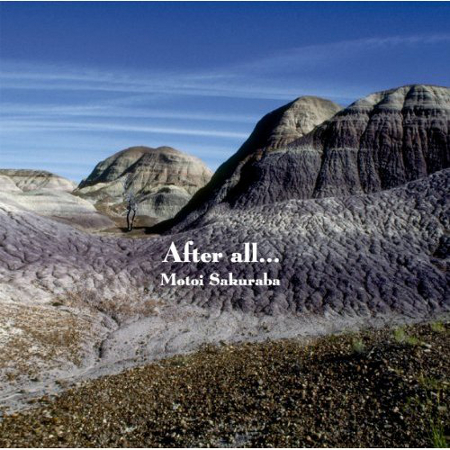 Don: To finish, you are regarded as the most prolific game composer in Japan and continue to be in great demand from new and existing clients alike. How have you developed your musicality and streamlined your schedule to accommodate so many productions? Are there any sacrifices you have needed to make to continue this output?
Motoi Sakuraba: Even when covering a wide range between concurrent projects, as long as the stories and settings are different, naturally, I will be able to compose music for them. Even at the busiest times, when I am handling up to five projects at once, I have never found myself unable to compose or come up with ideas. And I also believe that enjoying myself is important, and what I enjoy most is the act of composition itself, rather than honing my musicality.
Don: Thank you very much for your time today, Sakuraba-san. What can we expect from your future endeavours in the world of progressive rock? Do you have anything you would like to say to your fans around the world?
Motoi Sakuraba: I think that the definition of progressive rock is itself somewhat vague. Truthfully, I am not fully acquainted with either progressive rock or the scene behind it. I do know that it has never been very successful in terms of sales, and I think that the world needs that kind of music. If all music were easy to understand, it would be quite boring.
I want to continue working with game music. I will also continue doing solo projects outside of that medium. I hope that people all over the world, even if just a few, will continue to listen, and I am extremely grateful to everyone who has listened to my work so far. Thank you all very much, truly. I hope that you will support me in the future as well.
Special thanks to Emi Evans for coordinating this interview with Motoi Sakuraba. In addition, thank you to Ben Schweitzer for translating the questions and answers.
Posted on December 15, 2011 by Don Kotowski. Last modified on February 27, 2014.