Minako Seki Interview: Digital Sonic Design
Classically-trained in Japan's most prestigious music school, Minako Seki went on to work for Sony during the seminal years of the PlayStation. Now a freelance composer, she has contributed to franchises such as TearRing Saga, Tales, and Yakuza. 
In this interview, conducted with the kind help of her English-speaking sister Mayuko, Minako Seki discusses her background and experiences, placing special focus on how she has developed and utilised experience in cinematic composition and mixing. She moves on to discuss her latest works, the animation KINGDOM and her self-published debut solo album ARKHEMINA.
Interview Credits
Interview Subject: Minako Seki
Interviewer: Chris Greening
Translation & Localisation: Mayuko Seki, Tomoko Akaboshi
Editor: Chris Greening
Coordination: Chris Greening
Interview Content
Chris: Minako Seki, thank you so much for doing this interview. First of all, could you tell us about your musical background, education, and influences?
Minako Seki: I started to play the piano at the age of three. From there, I had an opportunity to have elementary lessons in composition and solfège. As you can see in the picture, when I was six, I composed one of my first pieces of original music following the style of Bach's minuets and performed it at a concert.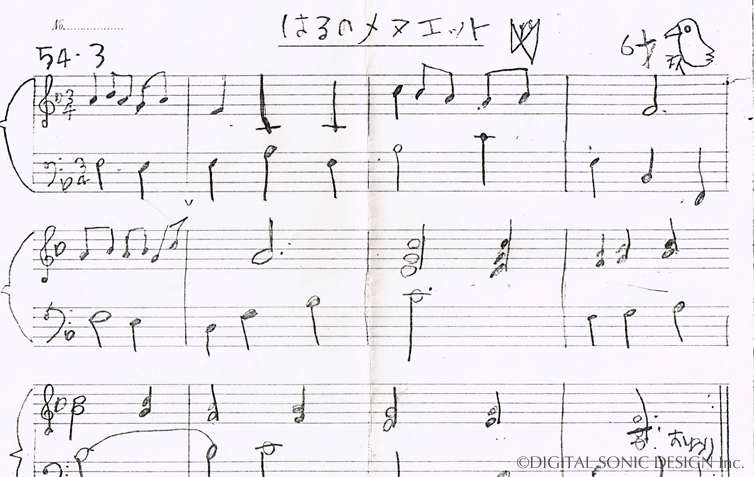 When I was in junior high school, I enjoyed playing PC games. XANADU (Falcom), HYDLIDE (T&E SOFT) , Woody POCO (dB- SOFT), and ALPHA (SQUARE) were my favorites at that time. I believe this is where I cultivated my interests in the worlds of fantasy and science fiction.
After graduating from the music high school attached to The Faculty of Music, Tokyo University of the Arts, I continued my studies in the music composition department of the same university. During that time, I received training in "classical" composition and orchestration.
My favorite composers were Bach, Chopin, Debussy, Faure, Franck, Rachmaninov and Ravel. Apart from that, I was also into popular music. Inspired by Tetsuya Komuro, one of Japan's leading musical artists and producers, I became interested in synthesizer operation and computer music techniques.
Chris: What led you to becoming a video game sound creator?
Minako Seki: While studying in college, I spent my time doing part-time jobs in composing, arranging, orchestration, as well as computer music techniques and synthesizer operation. I pursued further studies at graduate school and thought seriously about my career as a composer.
One day, I was reading a music magazine. A job offer for a sound creator caught my eye and I applied for it. That was for an incubation program called "Game Yarouze!" (Let's Make a Game!) sponsored by Sony Computer Entertainment Inc. (SCEI).
I joined SCEI as a sound creator for video games. After gaining experiences in several other game companies, I became a freelancer in 2000 and my work has extended to the areas of broadcasting, animation and other media too.
Chris: You spent several years working in the sound department of SCEI on all sorts of projects. Could you share with us your experiences designing, programming, and engineering sounds? How did you help to push the PlayStation and PlayStation 2 to their limits?
Minako Seki: I recall that designing sound for PlayStation and PlayStation 2 required sampling techniques and programming skills. I needed to know much more than just composition in order to create all the sounds for video games.
It was not an easy task to complete within a limited memory capacity. It was at SCEI where I learned techniques in creating sound effects, dialogue editing, and sound direction.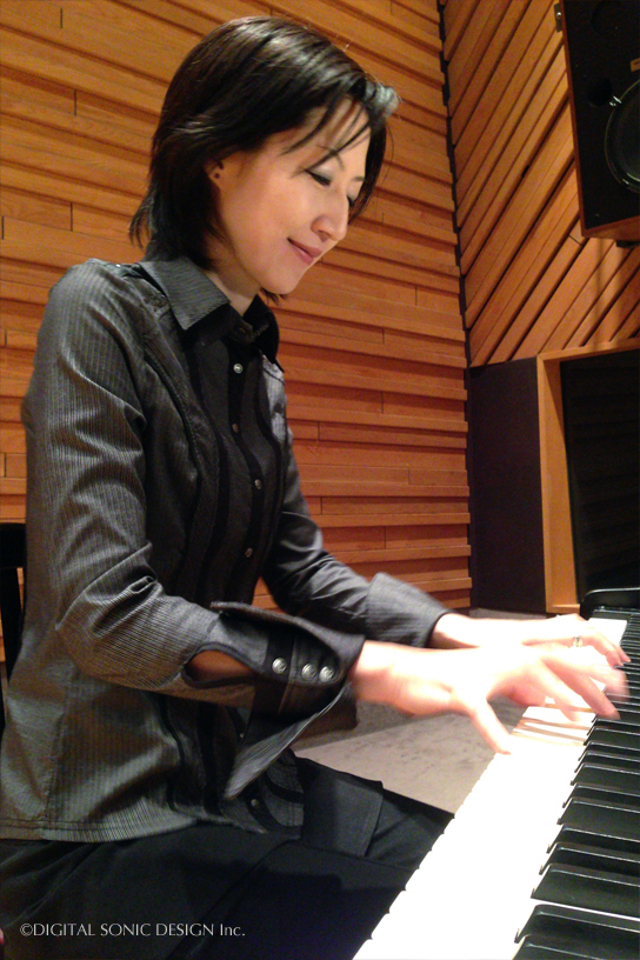 Chris: You first gained recognition for your composing talents as the lead composer of TearRing Saga and Berwick Saga. How did you become involved in these titles and what were they like to work on?
Minako Seki: I got to be in charge of TearRing Saga because I was working for ASCII corporation at that time. We worked in a team of one record producer and four music composers including myself. There were meetings on a regular basis where we would present our own music, listen in everyone's presence, and then discuss how to complete the piece and in turn the whole project. It was a new experience for me as I normally go through the whole process independently, based on my own judgment.
Chris: How did you capture the fantasy setting and militaristic action of these titles with your dense orchestrations?
Minako Seki: I would say my turning point was a meeting with Hikaru "Flash" Kanematsu who was a record producer of TearRing Saga and Berwick Saga. He asked me to help his work on the ZAITSU SONGS CINEMATIC album. I arranged some songs for orchestra and got to record for the first time in L.A. Of course, I said hello to the Hollywood Sign!
Speaking of film scores, I only knew composers such as John Williams, Hans Zimmer, and Ennio Morricone until then. However, with this experience I've started listening various composer's music: Alan Silvestri, Danny Elfman, Harry Gregson-Williams, James Newton Howard, John Powell, John Debney and so on.
Thanks to Mr. Kanematsu, I got to know about "E.S.Posthumus", whose music are widely used in many trailers. Later on, this experience helped me a lot when I worked for Clash of the Titans (PS3/Xbox360) and was asked to compose music in a "Hollywood style".
Chris: Beyond the TearRing Saga series, you've additionally contributed to other franchises such as Power Dolls, Darius, Yakuza, and Tales. Could you elaborate more on your roles on such titles?
Minako Seki: Here is a summary of my works on other projects:
POWER DOLLS: I composed and arranged the tracks "Vision" and "A wanderer" for POWER DOLLS 3, and "Fill the sail" for POWER DOLLS 5.

Doko Demo Issyo: I composed and arranged a single track "paradis", and also handled some sound effects and scriptwriting for Toro's TV.
Brave Story: New Traveler: I composed and arranged all the cutscene music, the main theme, title theme, and latter part of the field theme.
Darius: I served as the arranger of "kokoro" for the remix album Dariusburst Remix -Wonder World-. 
Yakuza: I composed and arranged the orchestral track "The Finale" for Yakuza 4.
Tales: I composed and arranged the entirety of the multi-volume Drama CD Tales of the Abyss and Tales of Phantasia: Narikiri Dungeon. 
Chris: Last year was an incredible year for you, as you released the original album ARKHEMINA and the animation soundtrack KINGDOM. Could you tell us the stories behind these projects? What was it like to create your first anime score and original album?
Minako Seki: I was very excited and happy to be part of this project, because I am a big fan of the manga series KINGDOM.
The recording was fantastic thanks to all the musicians. One of them was Takayuki Oshikane, a violinist who was actually one of my classmates in high school and college. I tried a hybrid approach for this title. Basically for orchestral sound, I created mockups using synthesizers and samplers as a base, and mixed it with samples taken from live recording.
Chris: Whereas you took quite a different approach for ARKHEMINA.
Minako Seki: Yes, I had been interested in starting my own project for a while and so launched the ARKHEMINA project last year. ARKHEMINA is the first album of the ARKHEMINA project. This album creates colorful images by blending orchestra sounds with flavors of electronic, rock and ethnic music.
Here I tried to come up with my own interpretation of, firstly, the outcome of blending "Japanese instrumental music" and "Hollywood style trailer music". One is melodious with delicate melodies, and another is dynamic with powerful impact.
Secondly, I explored the possibility of electronic scoring. The album is solely created by MIDI simulations of performances on a computer, except for Miki Tsuchiya's vocal performance on tracks 4 and 7 [Editor's Note: The album credits the ARKHEMINA Philharmonic Orchestra as performers, but this is in fact the name Minako Seki gave for these simulations].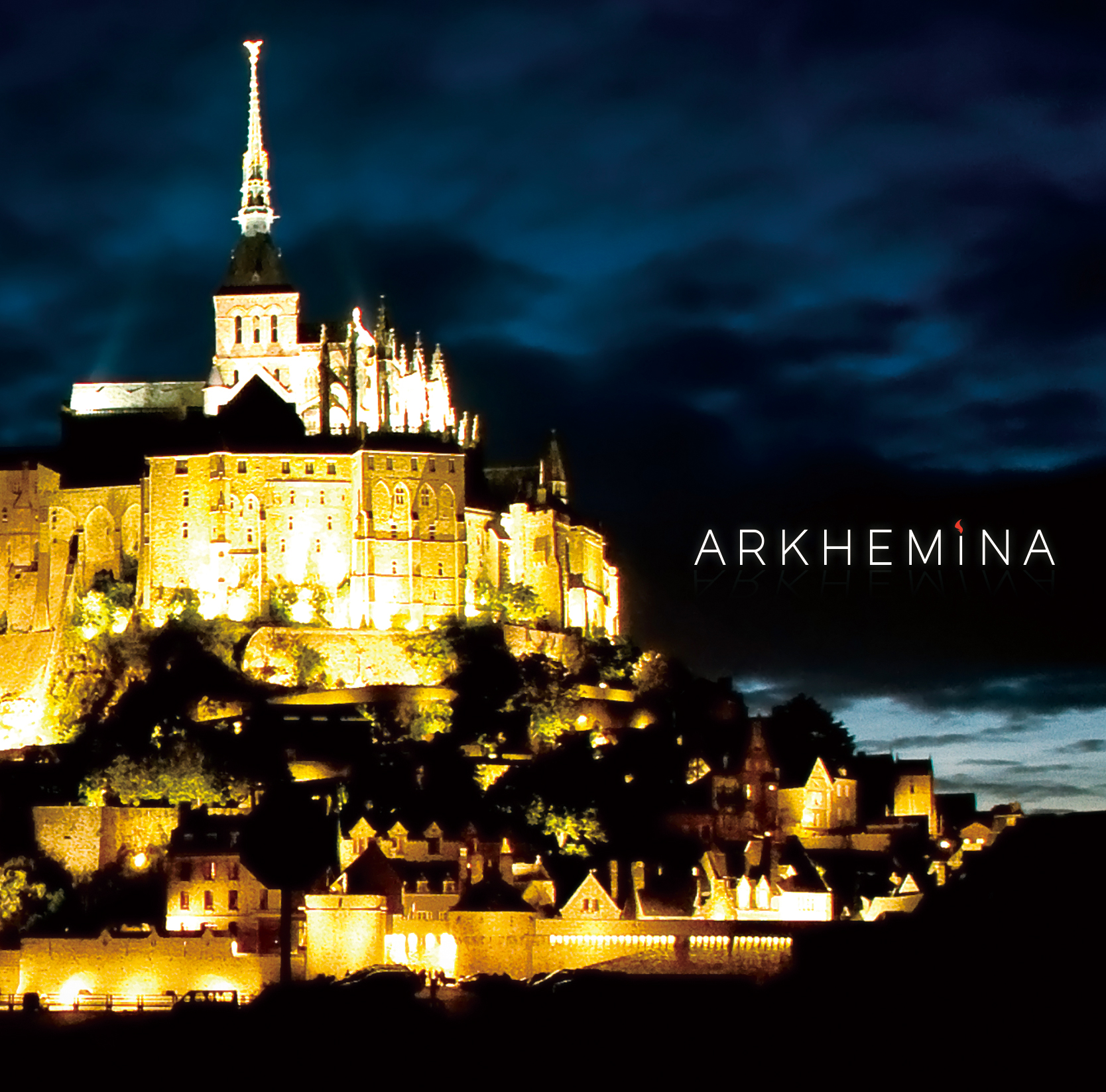 Chris: You are currently expanding your base of operations of your production company and record label. Could you tell readers more about the scope of Digital Sonic Design and ARKHEMINA Records? What do you offer to clients?
Minako Seki: DIGITAL SONIC DESIGN Inc. is my business partner supporting all my works. It is not only a music production company but also a music publisher, providing support for the music publishing and the control of copyright.
ARKHEMINA RECORDS is a record label of DIGITAL SONIC DESIGN Inc. They already released two albums, ARKHEMINA and Sky's The Limit -Kumi Tanioka Piano Album Vol. 1-. There are new projects lined up, so stay tuned for an update!
Chris: Many thanks for your time today. What can fans of your music look forward to in the future? Do you have any messages to readers around the world?
Minako Seki: Thank you for inviting me for the interview. My next challenge is to expand my music creation in a variety of genres: game music for sure, but also animation, dramas, movies, etc. It's a bit early to announce the details, but I will be more involved in overseas projects going forward.
I would like to take this opportunity to thank all of my fans. Your support means a lot to me. I hope you enjoy my music.
Posted on October 25, 2015 by Chris Greening. Last modified on October 25, 2015.