Mike Raznick Interview: The Haunting String Quartets of SPATE
Mike Raznick is an exceptionally prolific musician, who has worked on close to 500 games, not to mentioned movies, trailers, and television shows. While he has primarily working on casual game titles at SomaTone Interactive, he has recently been involved in larger-scale projects such as Ratchet & Clank: Into the Nexus and Firefall. However, his solo soundtrack to the crowdfunded platformer SPATE is perhaps his most artistic work to date.
In this interview, Raznick discusses his background and works. While giving an overview of his wider works, he focuses on the soundtrack for SPATE, an exceptionally creative work that captures the game's impressionist world and its protagonist's descent into madness with haunting string quartets and orchestral textures. Raznick's responses are incredible insightful and inspiring.
Interview Credits
Interview Subject: Mike Raznick
Interviewer: Chris Greening
Editor: Chris Greening
Coordination: Jayson Napolitano
Interview Content
Chris: Mike Raznick, thanks for speaking to us today and congratulations on SPATE. First of all, could you tell us about your journey to becoming a multimedia composer? What is your musical background, education, and influences?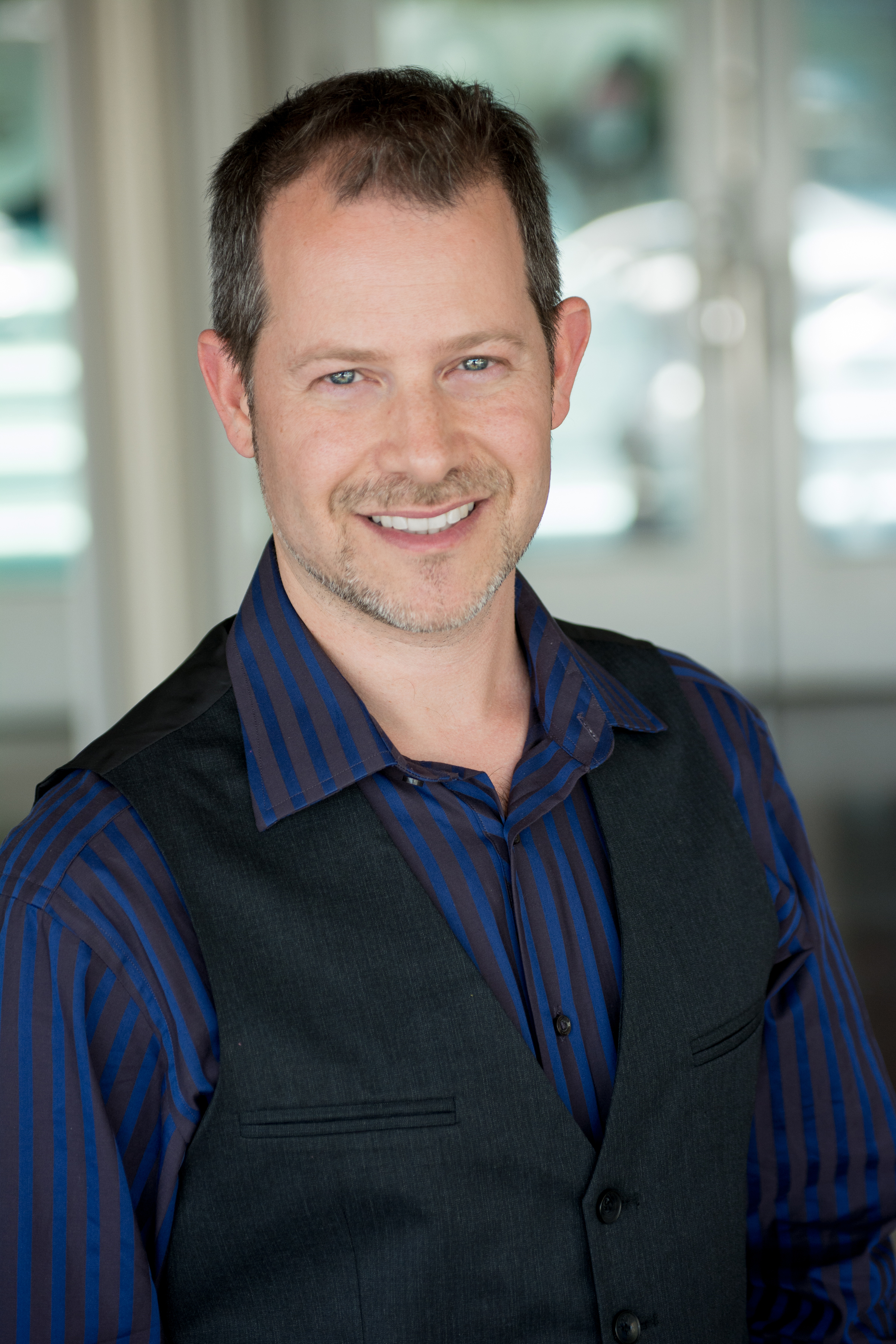 Mike Raznick: Thanks very much for the opportunity! Music has played a significant role in my life since I can remember. My mother was a classical pianist and vocalist. She was also heavily involved in theater, both as a performer and director/choreographer. My dad sang in a barber shop quartet and is a serious fan of opera and symphonic music as well as art and European culture in general. I can safely say that both my parents were intent on exposing my brother and I to as much culture as possible and there was no shortage of it in San Francisco, where we were raised. I remember being forced to sit through three-hour operas such as Tosca before the age of six and I soon found myself in piano lessons and later joined the San Francisco Childrens Opera and the San Francisco Boys Chorus (SFBC).
At the time, the SFBC was celebrated as one of the top two boys chorus's in the world. This is where I received my first serious music training. We did rigorous music theory, musicianship and ear training in addition to learning complex classical material for our many performances. Our directors had very high expectations and sometimes pushed us extremely hard to perform on a world-class level. Highlights included a winter tour of the US, performing Mahler's Eighth Symphony at the Hollywood Bowl and at Davies Symphony Hall,  performing with the San Francisco Opera, for the Queen of England, and at the Superbowl.
Outside of my classical training, my brother and I discovered the Beatles. They completely opened up my musical universe and I eventually aspired to be a songwriter and guitarist. Over the next several years, I taught myself guitar and went on to play in bands and ensembles throughout college and well into my 20s. I also studied jazz, classical, rock, world, and folk music.
Chris: It's quite a move to go from singing in choruses to become a multimedia composer. What led you down this route?
Mike Raznick: After college I played professionally until I attempted a more conventional career at a startup in the computer industry. Fast forward four years and I found myself back in school with the goal of combining my fascination and experience wth computers and technology with my love of music. This led to pursuit of a music technology degree at CalArts and later NYU. I studied sound design programming with Tom Erbe, the creator or SoundHack, and decided to immerse myself in computer programming and digital signal processing, thinking I would later program audio applications for musicians.
However, I took a film composition lesson with Hollywood orchestrator Sonny Kompanek (The Big Labowski, A Knights Tale, Twilight Saga), and was smitten. Once I experienced how enjoyable and creative composing to film could be, I decided to charge full speed ahead. I remember relying primarily on guitar and sound design processing techniques to create my earliest music scores. I was also heavily immmersed in synth programming and built and modified music software tools using Max/MSP and Reaktor.
When I finished school, I moved to Los Angeles to become a composer and started to learn about more traditional styles of composing for media. Thus began the journey of learning how to write orchestral music through additional coursework at UCLA, studying orchestral scores and sheet music and building my production skills. Within two years, after working on a number of student and independent  films and writing additional music for television, I was hired to work with a leading game audio house and have been composing full-time for video games ever since. When I landed this job, I had never composed music for a game before, but I had been very interested in this path for some time.
Chris: Looking at SPATE, your music for this game captures the descent of the titular character into madness. Could you elaborate on Detective Bluth's story and how you captured it through your music?
Mike Raznick: SPATE is an immersive, story-driven platformer. You play as Detective Bluth, an alcoholic living around the turn of the 20th century. Bluth is hired to find a missing businessman and journeys to the X-Zone, which is a series of islands that have been drenched in a spate of rain for over ten years. What we soon find out is that everyone who was on these islands on that fateful day ten years ago also disappeared, including Bluth's daughter. What is left is a dark, toxic, steampunk world of damp terrain, rain, wind, thunder, and darkness. This is the backdrop for SPATE, developed by Eric Provan, who is also an experienced Hollywood artist (Frozen, The Amazing Spiderman,  Alice in Wonderland, Hotel Transylvania). Playing as Bluth, you take swigs of Absinthe at will, which allows you to run faster, jump higher and experience the world in a colorfully psychedelic hallucinatory state.  Bluth's addiction to Absynthe is one of the driving themes in the game.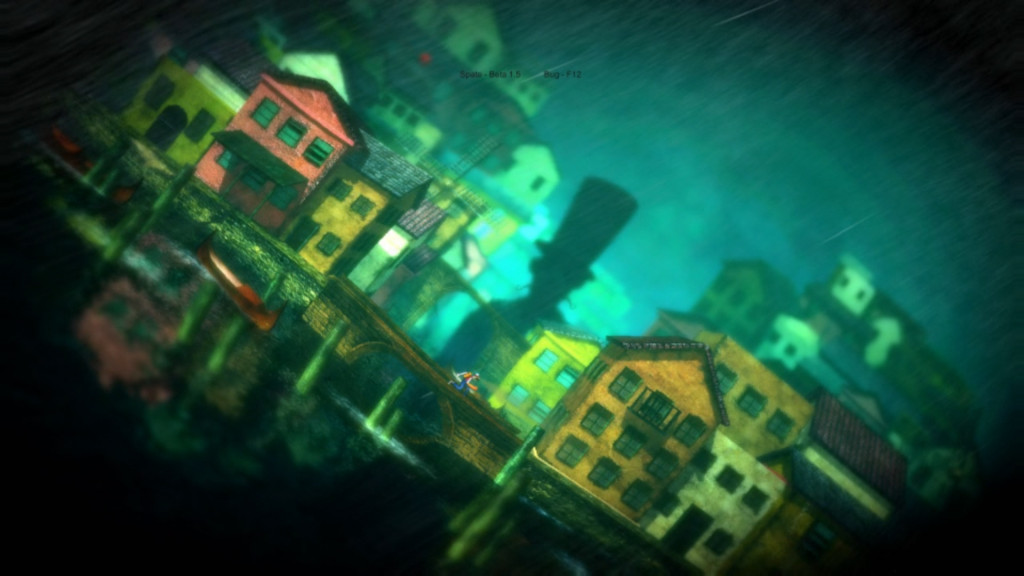 Musically my goal was twofold: first I wanted to capture the dark and rainy atmosphere of the X-Zone as Bluth experiences it, in his drunken psychedelic state of near madness. For this, I created a number of musical textures, using string, vocal and brass pads, custom electronics as well as electric cello performances. Second, I sought to capture the humanist side of Bluth, showcasing a man who is beaten but determined, in a fragile state at the edge of madness, an alcoholic who is barely holding on to reality as he struggles to reconcile what is left of his empty soul while seeking to find his daughter. Here, I relied on performances utilizing solo cello (Martin Tillman), solo violin (Lisa Liu), string quintets and a live string orchestra . The addition of a female voice (Holly Sedillos) would represent the silouhette of Bluth's missing daughter and to keep things fresh, I also added a few woodwind performances.
Chris: SPATE is among the most artistically-inspired game soundtracks we've heard. Could you elaborate on the musical influences for this work? Is it safe to assume that Impressionist and perhaps Expressionist composers were your major influences, or certain game or film soundtracks inspire you too?
Mike Raznick: Thanks so much! Yes, I relied on both the classical French impressionistic works of Debussy and Ravel as well as more contemporary rock improvisations of the Grateful Dead and perhaps to a lesser extent the Beatles to help find a perfectly warped musical atmosphere and language to represent the game. Additionally, I was greatly inspired by the graphics and storyline to influence the direction of the music.
At the outset of production I sent about 15 pieces of pre-existing music to Eric in order to initiate a discussion about what level of impact the music should have, what function it should take in shaping the gameplay and how dense it could get. We listened to everything from game soundtracks such as Braid, film scores ranging from Shutter Island to soundtracks by Danny Elfman and John Williams, classical string pieces by Barber and Vaughn Williams, and much more. I wanted to contribute something uniquely special to this game and to the art of video game music in general. For this project, I tried to get to the core essence of what SPATE was on a psychological and emotional level, and compose music that I had not previously heard in a game or other media related project. I also wanted the music to help tell the story and provide an emotional arc that would ebb and flow with the storyline.
Chris: SPATE is an incredible example of how much performers can bring to a human story. Was it difficult to secure a recording budget for this indie title? What was it like to see your MIDI renditions transformed with human performances?
Mike Raznick: Eric was very generous with regards to the percentage of funding he received for the game that was made available for the music score. While the overall production budget was modest, I think over 20% of the budget was set aside to fund the production of the soundtrack. For both of us, this project was a labor of love. Eric poured his soul into creating this game. I saw his passion from the level of detail he put into the art and I wanted to bring that same passion to the music, to soulfully bring this project alive and make the score as good as it could be, based on our limited resources. For me, this meant recording all of the music with the best live players I could find.
The most exciting part of producing a score for me is when I can bring in musicians to perform parts that were originally conceived using MIDI-produced samples. This is were the music comes to life. It's where another human being puts their stamp on my music and it is no longer only mine. Every great soloist interprets their parts in a unique way by injecting their personalities and emotion into a performance. For me, this collaboration is what elevates the overall sound and makes it special.
Chris: It would be interesting to hear you discuss further about the production. Could you describe the process of finding, briefing, and recording the performers of this production? What was it like to work with legendary performers such as Martin Tillman and the Budapest Scoring?
Mike Raznick: Right after being hired by Eric to score SPATE, I was invited as a fellow to participate in the Sundance Composers Lab (sponsored by BMI) and had the opportunity to work in the studio with Martin Tillman. I was familiar with Martin's work on many of Hans Zimmer, Steve Jablonsky and Harry Gregson-Williams' blockbuster scores for Pirates of the Carribean, Black Hawk Down and the Dark Knight films among others and it had been a dream of mine to work with him. After spending an hour in the studio with him, I asked if he would be interested in performing on SPATE. This planted the seed for establishing both an electric and classical cello sound as a centerpiece for the score.
Additionally, while originally beyond the scope of our budget, I realized that a few of the pieces ("Graveyard," "Skybridge") featured MIDI samples utilizing a large orchestral string section for significant portions of the song. I was already knee deep in producing this score and I started to consider putting up my own funds to record an orchestra to maintain the high production value of this soundtrack. Fortunately, SPATE won a reality web competition called The Next Game Boss, which was hosted and sponsored by IGN. We were awarded $10,000 and were able to hire the orchestra in Budapest. I met with the conductor on Skype the day before our session to go over the subject matter and storyline of the game so he understood exactly what emotions I was looking to convey in the score. We recorded with myself and my assistant monitoring on a little video screen from an apartment in North Hollywood during lunch on a Friday afternoon. It wasn't until I was able to download all the session files and properly mix them on my music workstation that I was able to hear the quality of the performances.
Chris: While SPATE is your breakthrough project as a solo artist, you have also worked extensively on multimedia projects as part of SomaTone. Could you tell us more about SomaTone and the team? Is there much collaboration between yourself, Michael Bross, and Adam Gubman?
Mike Raznick: SomaTone Interactive is a full-service audio house, specializing in sound design, voice-over production and custom music for games for over ten years. They started out with the goal of providing music for online and downloadable games right around the dawn of online and casual gaming. I've been working as a full-time composer at SomaTone for seven years now and have contributed music on close to 500 games in almost every imaginable style of music. When I first joined the team, we had practically no competition in the casual space. I think it took a few years before composers caught on that there was a market in this arena for creating music.
Over the years, we've seen the industry shift and evolve and it's amazing to see how a majority of gaming has moved toward mobile and web enabled devices. SomaTone established itself as an early industry leader in this area and we've stayed consistently busy throughout my time there. SomaTone has also expanded into the AAA space and has also been known to provide music for large scale television productions as well as the ocassional feature film.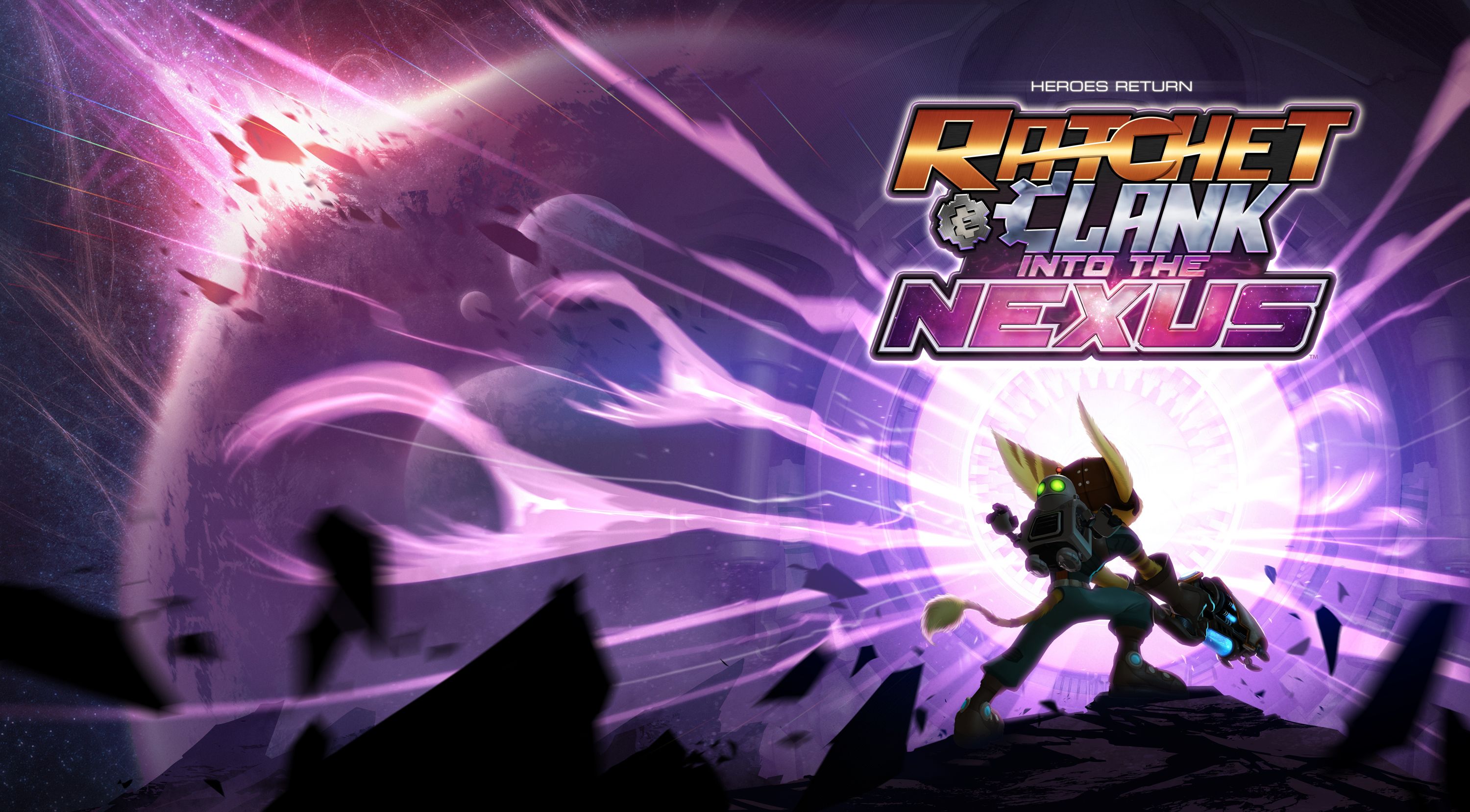 In addition to a very talented group of sound designers and VO directors, having the ongoing opportunity to work alongside Adam Gudman and Michael Bross has been a great and rewarding experience. I consider them both friends and mentors and have a tremendous amount of respect for their individual artistry as comopsers. Adam and I do not often collaborate directly but our work overlaps quite a bit and we frequently work in parallel on many of the same projects and oftentimes for the same clients. Michael has worked in the gaming industry for years and has brought me onboard to work closely with him on some great AAA titles, such as Ratchet and Clank: Into the Nexus and Firefall.
Chris: In contrast to SPATE, the majority of your other game works are casual and youth titles, for example Zynga's FrontierVille, THQ's uDraw, and Blue Tea's Dark Parables. How do you approach scores like these? Do you have much creative freedom?
Mike Raznick: The short answer is that it completely depends on the project and client. Most of the time there is fairly specific musical direction provided by the time I get started on the score. With clients such as Blue Tea and Zynga, I have worked on many of their games over the past several years so I have developed a sort of sixth sense as to what they will want before starting on production. For example, I've had a lot of success with Zynga's western and country based games such as FrontierVille and FarmVille. I've helped define that sound for them so I know I can do what feels natural to my "casual game" composing style while having a degree of confidence that they will approve what I submit. Similarly, I've composed music for most of Blue Tea's games and have helped define the musical language to their releases.
However, this is not always the case as there are many clients that have very specific music requests who I have not worked with as intimately. Much of my work requires injecting my personal style and interpretation of temp tracks that are sent to me, based on creative conversations that happen at the outset of production.
Chris: Last year, you also composed an hour of music for Ratchet and Clank: Into the Nexus. Could you elaborate on your contribution to this soundtrack and how it fitted into the franchise? What was it like to record with the Nashville Scoring Orchestra?
Mike Raznick: Specifically, I wrote much of the orchestral score for the game, which included most of the cutscenes as well the much of the action and battle music. I also was asked to write some metal guitar tracks to introduce the Thugs-4-Less characters. I imagine that my work on the latest Ratchet game helped bring a heightened cinematic experience to the franchise. Of course, recording the score with the orchestra also contributed to this.
Attending the recording session at the legendary Ocean Way Studios in Nashville was a major highlight for me. There is nothing quite like having a world-class orchestra performing your music, especially when you are standing in the room and can get to know and talk to the musicians and engineers. It's a humbling experience and I tend to learn a few things about my music each time I record as it rarely sounds exactly the same when comparing my computer generated orchestral music against the live performances.
Chris: Beyond video games, your portfolio includes numerous television, film, and trailer works. Looking back at these projects, what accomplishments are you most proud of?
Mike Raznick: I'd have to say that I'm very proud of how far I've come. I never anticipated becoming a composer when I was younger and struggled with self doubt for many vears. It wasn't until about ten years ago that I committed myself to composing music professionally. I'm thankful for the opportunities I've had while continuing to write music everyday and I have been fortunate to be able to keep improving artistically year after year. I see my evolution as a composer as a journey and look forward to continue to mature in my abillities.
Over the years, a few highlights include working on the television nature documentary LIFE. This was my first experience writing for a live orchestra and writing for a nature show was incredibly inspiring to me. I've also had a blast writing music and sound design compositions for Hollywood trailers and promos. It's a highly competitive field and it has been both exciting and gratifying to see some of my work get licensed on major campaigns.
One thing that I thrive on creatively is to mix things up in order to keep a fresh perspective towards my work. I love having the opportunity to go from writing video game music during the day, then jumping over to writing music for trailers, film or TV at night and even working on projects that are stylistically 180 degrees apart. I also find that various types of music I'm involved with inform my composing in other areas. I feel that my trailer composing work, for example, has informed and helped improve my ability to compose epic hybrid music for games. There are a lot of similarities as well between film music and game music. It's very common that I'm asked to write game music that is directly influenced by film soundtracks.
Chris: During your prolific career, your contributions have greatly varied in their depth, audience, and budget. Now you have broken out with SPATE and Into the Nexus, would you like to focus on one area or do you aim to continue to work on diverse projects?  Are you able to say anything about your upcoming projects, for example Firefall?
Mike Raznick: Having the opportunity to compose on Firefall was another highlight this past year. The music was a complete departure from anything I'd previously done. It is incredibly driving and tense, with lots of epic percussion, fast electronics and percussive textures, orchestra and guitars. I was asked me to compose about 30 minutes of music as well as co-compose the trailer for the game.
As far as what's next, I have a number of projects in the works at various stages of development and look forward to being able to talk about them. I love working in the game industry and aim to continue to deliver scores to the best of my ability. My primary goal is to use all means necessary to elevate the emotion of the projects I am involved with.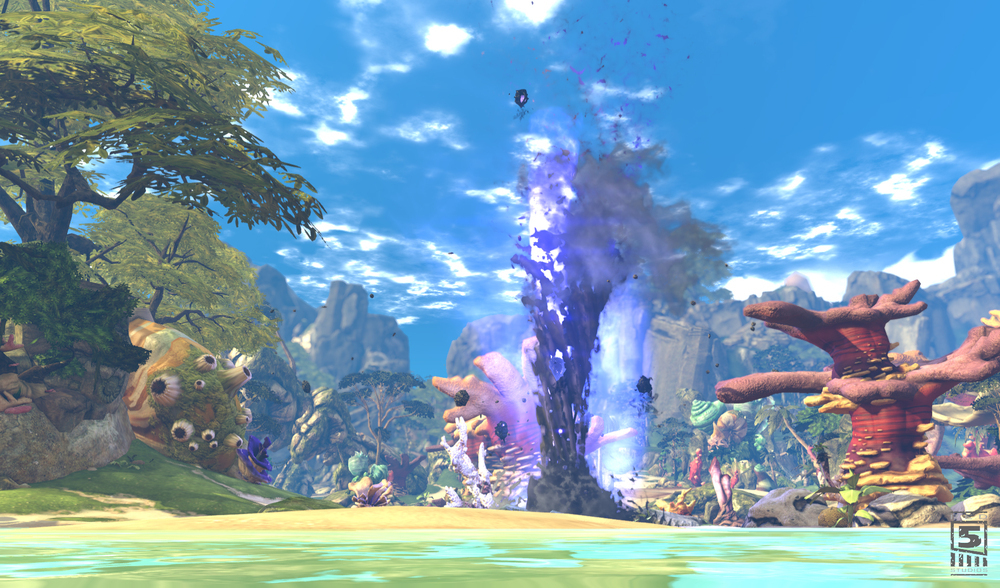 Chris: Many thanks for your time today. Is there anything else you would like to say about SPATE or your other projects? Do you have a message to readers around the world?
Thanks so much for having me here. It's great to see communities like yours that bring attention and give a voice to the work we do as game composers. Finally, I posted a few of my favorite pieces from SPATE on my SoundCloud for anyone interested. The full soundtrack is available now through Bandcamp.
Posted on June 15, 2014 by Chris Greening. Last modified on June 15, 2014.