Kinuyo Yamashita Interview: Castlevania Composer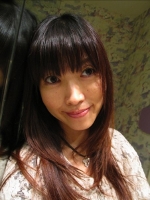 Kinuyo Yamashita is a long-term game composer known for composing hit classic titles such as Castlevania, Esper Dream, Power Blade, and Mega Man X3. She continues to be highly active as a composer, with works spanning from fighting franchises to lifestyle games, from arranged album contributions to J-Pop experiments. In the last few months, she has also made a switch from living in Japan to the United States.
In her most comprehensive interview to date, Kinuyo Yamashita discusses her life and works indepth. She gives fans a tour of her experiences as a Konami sound creator, freelancer composer, and independent artist, while noting her most significant projects over the years. She also discusses some of her latest works, including the DoDonPachi Dai-Ou-Jou Arrange Album, Walk It Out, and Gunhound, as well as her appearances at recent video game concerts.
Interview Credits
Interview Subject: Kinuyo Yamashita
Interviewer: Chris Greening
Editor: Chris Greening
Translation & Localisation: Kinuyo Yamashita, Shota Nakama
Coordination: Don Kotowski, Shota Nakama
Interview Content
Chris: Hello Kinuyo Yamashita. We really appreciate you talking to us today. For those who aren't familiar with you, could you tell us about your background and musical preferences?
Kinuyo Yamashita: Thank you for interviewing me. I haven't done many interviews before. I guess I'm old school and maybe a lot of video game music fans today don't even know who I am.
Well, my name is Kinuyo Yamashita and I'm a video game music composer from Japan. I have worked on countless soundtracks for video games, but I'm probably most well known for my first composition, the original Castlevania.
As far as my musical preferences, I enjoy all different kinds of music. I like Jazz and Classical music — artists like Nat King Cole, Chopin and Beethoven. Primarily I make video game music, but I've also composed a few popular music tracks for an Independent label. I also was part of a duo that performed various live shows in Japan.