Hayato Matsuo Interview: Dark Orchestral Writing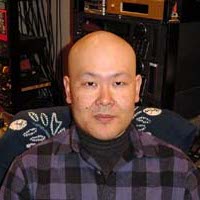 Hayato Matsuo has had a rich career as an orchestral composer. In game music, he has worked on the Dragon Quest, Fuurai no Shiren, Ogre, Front Mission, and Shenmue series. He has also achieved recognition for anime scores such as Hellsing, Magic Knight Rayearth, and Les Misérables, as well as his rich orchestrations for numerous Japanese concerts and Final Fantasy XII.
Matsuo agreed to talked to us extensively in his first major interview. He recounts his involvement in each of the aforementioned projects and many others. In addition, he provides a tour through his life and reflects on the highlights of his 20 year career. Finally, he discusses his close bonds with Koichi Sugiyama, Kohei Tanaka, and Hitoshi Sakimoto, as well as his preference for using orchestras above samplers.
Interview Credits
Interview Subject: Hayato Matsuo
Interviewer: Chris Greening
Editor: Chris Greening
Translation & Localisation: Hiroaki Yura
Coordination: Hiroaki Yura, Masaru Saito
Interview Content
Chris: Thank you very much for talking to us in detail today, Hayato Matsuo. First of all, could you please discuss your background and musical training? What principles are defined you as an orchestral musician?
Hayato Matsuo: Thank you for this opportunity. As for my musical background, my mother was a teacher for the piano and electone organ, so she was able to introduce me to those instruments from an early age. She often organised Yamaha Junior Original Concerts, where kids such as myself composed and performed music. Around the same time, I also started to enjoy the music of a range of classical, film, and popular artists. Eventually I studied at the Tokyo National University of Fine Arts where I gained experience as a classical composer.
In terms of my musical philosophy, here is a message to my fans. Music, above all else, can move the hearts of the people. Since this can be achieved peacefully, I believe it is an excellent form of expression. It enriches people's lives and brings them happiness. As a result, I gain a deep satisfaction creating music through the means of game and anime soundtracks.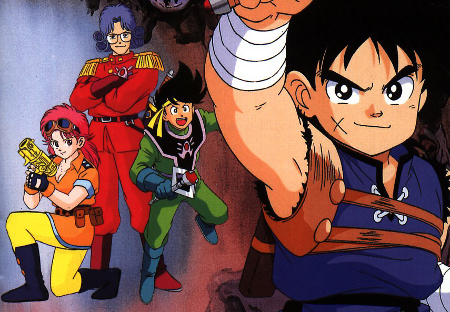 Chris: While classically-trained, you also had early experiences with popular music. Could you discuss your performances with the progressive rock band G-Clef? In addition, how did you come to develop a hard funk style with your contributions to the Troubadour and Synergy line of indie albums?
Hayato Matsuo: For those who don't know, G-Clef were a fusion band that were quite popular in Japan during the early 90s. I became involved due to Tetsuya Ochiai, who was a classmate of mine. Though I wasn't a main member of the band, I was asked to stand in on several occasions, for instance when the pianist was involved in a traffic acccident.
In terms of albums for Synergy Records and Troubadour Records, I became involved through my friend Hitoshi Sakimoto, who in turn introduced me to album producer Shinji Hosoe. For these albums, I mainly took a break from orchestral composing and freely wrote music in the funk-oriented style I originally liked. I simply did what I wanted to do, but I also usually enjoy working with orchestra as well.
Chris: In 1991, you received a career breakthrough by adapting Dragon Quest music for the Dragon Quest Dai no Daibouken anime films and the CD Theater Dragon Quest albums. How did you come to work on these projects on behalf of Koichi Sugiyama and what was it like working under him? What were the challenges of synchronising the series' music with dramatic acting?
Hayato Matsuo: When I was about to graduate, I was introduced to Mr Sugiyama through a friend and was able to start working under him. I was initially asked to do an orchestral arrangement for the first Dai no Daibouken film and gradually became more involved in the series' music. In fact, these works were the first times I actually wrote for an orchestra.
In terms of working with Mr Sugiyama, it is a massive honour and I have a lot of respect for him. His orchestration is perfect — featuring beautiful melodies and no unnecessary notes. When he is orchestrating, his priority is to let the melody flow, and nothing else. This is a very effective approach, especially for game music.
In terms of my own Dragon Quest anime works, I tried my best to imitate the style of the original scores by Mr Sugiyama and also resized the orchestra to fit the specifications given to me. This was only the beginning of my involvement in the series, so I guess I did what I was told to please Sugiyama-san. I was also in charge of integrating the series' music into the drama albums and took part in many such productions.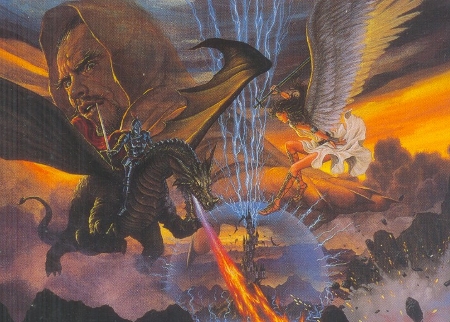 Chris: As a composer, 1991's Master of Monsters was your breakthrough work. How did you complement the gameplay with your classically-oriented music on the game? How did you go on to develop this approach in subsequent games for the series?
Hayato Matsuo: Master of Monsters was the first game Mr Sugiyama introduced me to. He was originally asked to compose for the project, but I took the assignment instead given he was too busy.Masters of Monsters is a game where each level features a certain type of monster. As a result, I composed the music purely to reflect on the characteristics of each monster. I retained this focus on the sequel Master of Monsters: Neo Generation using the more liberating technology of the Saturn.
Chris: You're better known in the West for co-composing the Ogre Battle series. How did you develop your trademark militaristic sound on these projects? What was it like to collaborate with Hitoshi Sakimoto and Masaharu Iwata on these pioneering titles?
Hayato Matsuo: I like anything military, but I was never an expert in militaristic music. I was simply told to compose in that style and never intended it to be my trademark. Perhaps due to my Ogre works, though, I became assigned to more projects where I was asked to compose militaristic music.
It was very interesting working as a trio on the Ogre series with Masaharu Iwata and Hitoshi Sakimoto. Each person's music offered something novel to the original Ogre Battle: March of the Black Queen. As a result, it was very inspirational for us all to learn from each other and I felt the project taught me a lot in terms of composition. Though I only composed a few pieces for this game, I returned in a larger role on Ogre Battle 64: Person of Lordly Caliber.
Chris: After further militaristic works like Dragon Force II, you came to attention with Square fans when you scored half of Front Mission 3. What resulted in your assignment to the project? What was it like to collaborate with a musician with a very different background, Koji Hayama?
Hayato Matsuo: Hitoshi Sakimoto was a resident composer at that time working on Vagrant Story. When Square were discussing the project, he introduced me to the sound team and I was chosen as one of the composers. Koji Hayama and I differ in style, but the producer must have thought we would complement each other and offer much variety in the game. Speaking from afterthought, I think the collaboration worked pretty well and I'm pleased with the score as a whole.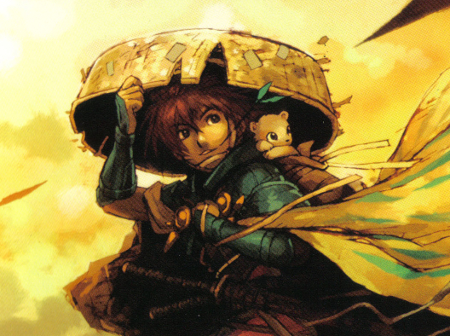 Chris: Ever since handling the first game's arranged album, you've been a major arranger and composer for the Fuurai no Shiren series. On these projects, how did you elaborate on the Eastern sound that Koichi Sugiyama established for the series? How do your works for the series compare for the portable games with main instalments like the Wii's Fuurai no Shiren 3?
Hayato Matsuo: For Fuurai no Shiren, my pieces and Koichi Sugiyama's pieces are well-differentiated. Mr Sugiyama doesn't like his music to be arranged too much, so I usually only modify them slightly when offering new scores for the series. In contrast, my compositions are my own and I have full control over them. In the sequels to the original game, Mr. Sugiyama's music is only actually used for main theme and some battle themes.
In terms of the Eastern sound, I only elaborated upon it to fit the game. My intention was not to emphasise nor deform Sugiyama's original intentions, but just create music complementary to the games' settings and scenarios. There are actually several games on portable consoles such as the DS and now a new game on the Wii. Every game for the series has a different setting that can either be Japanese, Ethnic, or South Pacific. When composing the series, it is important for me not to lose the series' character feel, yet at the same time bring out the different settings of each instalment.
Chris: You worked further with Koichi Sugiyama on the Orchestral Game Concert series. What was it like to work on such a historic series of events? Could you discuss in more detail your arrangements for this series?
Hayato Matsuo: When I attended the Orchestral Game Concert series, I was very young and new to the industry. Everybody was my senior and there were many major names there. As a result, I was very nervous, but I learned a lot and had fun.
I did several arrangements for the concerts, specifically dedicated to Populous and the ChunSoft visual novels Otogirisou and Kamaitachi no Yoru. In each case, I was very loyal to the original intention and followed the direction of others. However, I also ensured the arrangements weren't too close to the originals and essentially did whatever I wanted to do. This resulted in a lot of rich romantic orchestrations and also some more militaristic material. Overall, it was an exciting experience for me.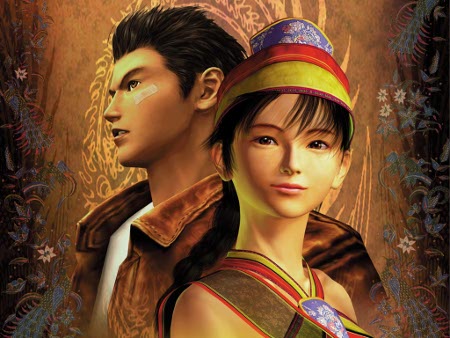 Chris: As an arranger, you have also worked for Sega on projects such as the Shenmue Orchestra Version, Panzer Dragoon series vocal themes, and NiGHTS' main theme. Could you discuss how these projects came about and what approach you developed for them?
Hayato Matsuo: I was introduced to all three projects through the producer of Magic Knight Rayearthwhen there was an anime-to-game crossover at Sega. Shenmue was the biggest of these roles. Yu Suzuki was the producer and I would listen to two to three hour briefings from him while working on the project. He was very passionate about the music. For the album, I did a dark Asian-styled arrangement and several of these were also integrated into Shenmue II.
In terms of Panzer Dragoon, I arranged the vocal themes for Panzer Dragoon Saga and Panzer Dragoon Orta. In these cases, it was very important for me to emphasise the vocals, yet fuse them with an orchestra and ethnic rhythm sections. The vocals made these songs very mysterious and spiritual. ForNiGHTs into Dreams, I orchestrated the main theme, but honestly don't remember much about the project.
Chris: In the world of anime, you came to widespread attention with the scores for the Magic Knight Rayearth series. How did you develop a fantastical sound for the series? What were the unique challenges of cinematic underscoring this project?
Hayato Matsuo: At the surface, Magic Knight Rayearth seems to be for children, but actually the story is quite dark. The main theme was pretty straightforward, but the battle and other music was intentionally composed to be pretty dark.
As you note, this project was a turning point for me. It was the first anime I did all by myself and also gave me considerable attention. It was very challenging to portray each character on the project, yet bring the score together as a whole. However, the results were very satisfying for me.
Chris: Among the most popular features of the anime were your theme songs. What sort of influences and emotions did you channel in these songs? What was it like to subsequently reunite with seiyuu Megumi Ogata on her solo albums?
Hayato Matsuo: The Character Theme Songs are sung by the character portrayed in the anime, so it was necessary to write music which emphasised their qualities. However, because they were not actually part of the background music for the anime, I needed to put in a piece of myself into the music too.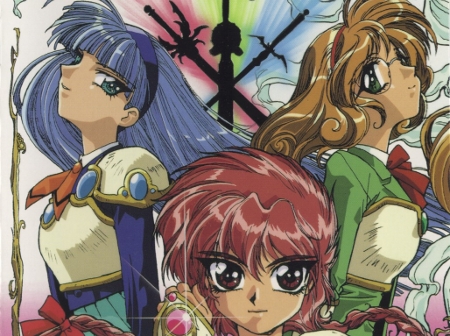 As for Megumi Ogata, she is multitalented. She can sing very and is also a wonderful voice actress. Usually voice actresses cannot offer different spectrums of emotion and colour when singing, but she can. Multipheno featured much more challenging vocal material than normal solo albums, but she pulled it off. I was very pleased to contribute something to this album and it was all worth doing.
Chris: Following Magic Knight Rayearth and Golden Brave Goldran, you were scouted by Kohei Tanaka to join Imagine. How did the two of you meet and to what extent has he influenced your music? To what extent did subsequently joining Imagine influence your career?
Hayato Matsuo: After Kohei Tanaka heard the music for Ogre Battle: March of the Black Queen, he found out who composed the music and scouted me. Indeed, Mr Tanaka has influenced me as a melodist and orchestrator. He creates good pieces of classical music that are still very unique to his character.
Before joining IMAGINE, it was through word of mouth or referrals that I became recruited to projects. After joining IMAGINE, I was asked to do all sorts of variety of music and was able to widen my repertoire. There are a lot of great composers and arrangers in IMAGINE, so it is a great environment for learning and gaining inspiration.
Chris: On subsequent projects such as Street Fighter Alpha and Transformers, you were offered the exuberance of a full orchestra. In your opinion, what does a full orchestra bring to projects like these? How do the high quality samplers of today compare?
Hayato Matsuo: It's important to use full orchestras on anime projects like these and also the game productions of today. The orchestra brings such an epic scale to a piece of music and enhances the atmosphere of a game or anime scene closer to the desired specifications.
Today's samplers are very advanced and are much better than before. Because of this, they are often compared to orchestras and sometimes used instead for budget reasons. However, the comparison has also enabled many to open their eyes to how a live orchestra sounds so much better and can portray a variety of emotions that samplers cannot.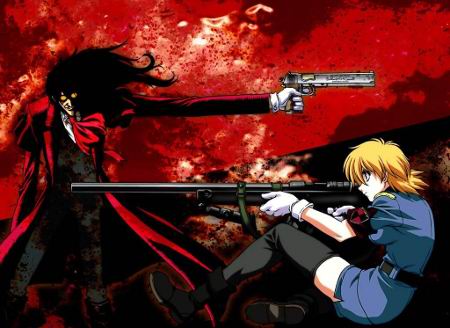 Chris: More recently, you've come to mass attention working with the Warsaw Philharmonic on the Hellsing series. Could you detail your experiences creating such dark and epic music for these scores? Why did you choose to record with the Warsaw Philharmonic and what was it like working with them?
Hayato Matsuo: In terms of orchestra music, I originally liked dark and emotional music very much. So in those regards, Hellsing was the perfect series for me. The Warsaw Philharmonic can perform all sorts of music, but they are very much suited to the dark sound for this music, hence it was a pleasure to record with them.
Chris: In addition, you've offered a more personal focus to your music on Les Misérables – Shoujo Cosette. What was it like creating more sentimental and romantic compositions for this project? Were you significantly influenced by the musical itself?
Hayato Matsuo: Actually, I haven't seen the musical at all, so I cannot say I was influenced by it. However, I was very much influenced by early French film music on this work. I really do enjoy the style and I thought the project suited the style very much.
Chris: Moving back to your game projects, you reunited with Square Enix to arrange Final Fantasy music for Itadaki Street Special and Itadaki Street Portable. How did you manage to combine creative orchestrations with adherence to the original melodies on these projects? Do you regret that the music for the games weren't released on CD?
Hayato Matsuo: On the Itadaki Street series, I offered arrangements of both Dragon Quest and Final Fantasy music. The Dragon Quest adaptations involved very simple elaborations upon Koichi Sugiyama's original orchestrations. For Final Fantasy, much of the music was orchestral originally, but I decided to take a more creative approach on the orchestrations. Since Itadaki Street Portable was for the PSP, I didn't really embellish the orchestrations as much as Itadaki Street Special for the PS2. Instead I created simple yet powerful orchestrations to accommodate the small speakers.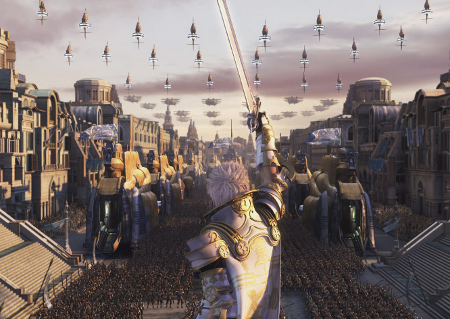 Chris: You subsequently gained critical acclaim for your contributions to Final Fantasy XII. How did you bring so much drama and colour to the opening and ending orchestrations of the score? Could you also discuss in more detail your original compositions, particularly the modernist action themes and your beautiful portrayals of Nabradia?
Hayato Matsuo: The opening and ending themes of Final Fantasy XII were meticulously composed by Hitoshi Sakimoto. He brought the scores to me in a form that were very close to those eventually performed. The only things I had to do were make sure the orchestrations were playable and synched to the picture. In the latter role, I probably had the most creative influence, since I received the opportunity to compose a new section for the opening theme.
Moving to the original compositions, Final Fantasy XII was a very unique world. Sakimoto-san wrote music which fitted the world of Ivalice as a whole, yet within this world, there were several different smaller kingdoms. My intention was to portray the lost Kingdom of Nabradia with two pieces that were styled in a similar way to the rest of the game, yet tinged with tragedy and mysticism.
Chris: You've been recently active adapting spinoffs and remakes for the Dragon Quest series. What was your approach for the Dragon Quest VIII spinoff, Dragon Quest Yangus? How have you subsequently adapted the music for Dragon Quest IV and Dragon Quest V for their DS remakes?
Hayato Matsuo: For Dragon Quest Yangus, I was only responsible for the arrangement of Dragon Quest VIII music and its input. I followed Mr Sugiyama's instruction and tried to imitate a real orchestra for the music. I included tempo fluctuations and smaller nuances that would be used in a real orchestra to the best of my ability. The same essentially applies to the DS remakes. On this project, I also worked with my wife who is also a game composer.
Chris: With rumours of Koichi Sugiyama's retirement abound in the media, many have speculated that you could become the next composer of the Dragon Quest series? Would you one day consider taking the series' reigns? Do you expect Sugiyama to continue working on the series in the meantime?
Hayato Matsuo: With respect to this, I have actually spoken to Mr Sugiyama a lot. He doesn't seem to want to retire anytime soon, nor have I thought of taking his reigns. So yes, I think Mr Sugiyama will continue to work.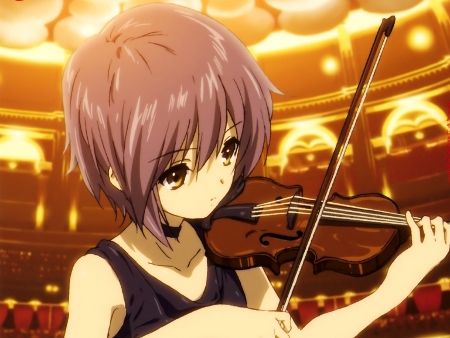 Chris: This year, you've also arranged music for several major concerts. What was it like to create two epic contributions to the Monster Hunter Orchestra Concert? In addition, what approach did you take on Chrono Cross' "Radical Dreamers" while arranging for A Night in Fantasia 2009?
Hayato Matsuo: The Monster Hunter series' music is very symphonic and full of excellent scores. I was very honoured to offer two orchestrations for the series' orchestral concert, especially given I am a big fan of Monster Hunter myself. I offered a dark organ-based interpretation of "The Moving Mountain of Sanctity ~ March for the Heroes" from the original game and a rasping action-packed arrangement of two battle themes from the sequel.
I should mention that I also worked with the Tokyo Philharmonic Orchestra on Haruhi Suzumiya's Gensou, an orchestral concert based on the Melancholy of Haruhi Suzumiya. I've done a lot of anime music in the past, but the plot and music for this anime is very new and modern. As a result, I was able to experience music which I was not familiar with before, so it was enjoyable orchestrating it.
More recently, I orchestrated "Radical Dreamers" for Eminence's main concert this year. Since it was performed live, it needed to have a component that made people feel excited. So I started with Yasunori Mitsuda's original intentions, but blew up the orchestration and thickness of it. In particular, I doubled the melodies amongst the instruments and used some contrapuntal writing.
Chris: Now that we've discussed your recent projects, what can we expect from you in the future? Are you working on any new game and anime projects? Finally, is there anything else you'd like to say to your fans around the world? Thank you.
Hayato Matsuo: Actually, I am working on several large projects at the moment. However, I cannot answer exactly what I am doing now, since the projects are currently unannounced. In future, I would like to work more on full orchestral scores and also in hybridised styles.
Thank you for reading. My intentions are to continue creating music which can move people, so your continued support for me is much appreciated.
Posted on January 10, 2010 by Chris Greening. Last modified on March 2, 2014.