Harumi Fujita Interview: Ghosts, Goblins, and Gargoyles
Harumi Fujita's involvement in the games industry dates all the way back to 1984. During the early years of SNK and Capcom, Fujita spent her days programming music and sounds into arcades using hexadecimal. Over the years, she made her mark writing music and creating sounds for series such as Ghosts 'n Goblins, Mega Man, Bionic Commando, Final Fight, and Pulstar. 
In her first major interview, Fujita gives a retrospective on the last three decades. During the way, she gives rich narrative on her experiences getting to grips with technology and her liberation at being able to compose music freely. Now a member of Brave Wave, she promises readers to expect great things from Project Light, a new original album coming from Capcom's formative musicians.
Interview Credits
Interview Subject: Harumi Fujita
Interviewer: Chris Greening
Translation & Localisation: Alex Aniel
Editor: Chris Greening
Coordination: Alex Aniel, Mohammed Taher
Interview Content
Chris: Harumi Fujita, many thanks for talking to us today. First of all, could you tell us about your musical background and influences? What led you to become a video game sound creator?
Harumi Fujita: When I was a child, my father had a hobby in playing records. My house had records for classic, movie, overseas artists and others, so I was able to listen to them everyday. I think that was what led me into becoming a composer.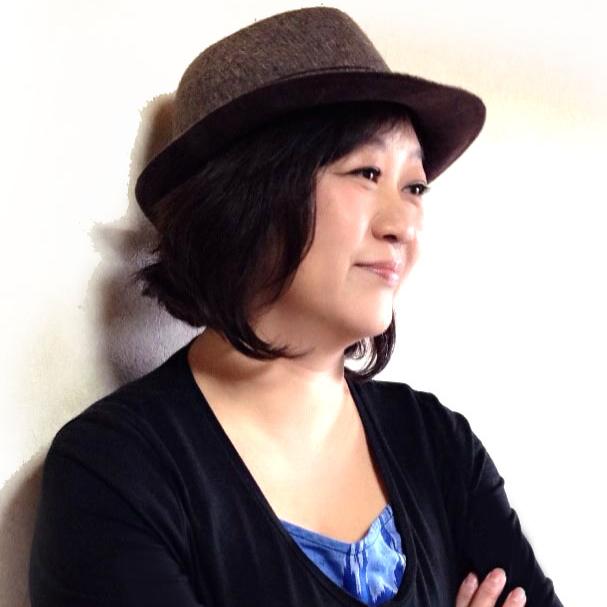 After graduating from a design technical college, I had an interview with SNK for a Designer position. They looked at my resume, saw the words "Music Composer" and then stopped, telling me that they didn't have a composer within the company. They then told me they wanted me to compose music for them. That would be the event that led me to becoming a composer.  I've been composing music since I was 17, when it was just a hobby of mine.
Chris: You were creating sounds and music for arcade games as early as 1984. Can you share your earliest experiences in the industry working with SNK? What were the challenges of making sounds for extremely early games?
Harumi Fujita: In 1984, when I was at SNK, there weren't yet any dedicated game music composers, there was no software for the task, and there were no people who could teach us how to do it. Back in those days, I composed music by inputting numbers using a hexadecimal computer, as if I were a programmer. I had to figure out how to use a PSG sound source chip to get sounds as close to a piano or trumpet as possible. Every day, I did research. Every day, I discovered new things. Here's an image of the computer I used at the time:
That's what I was up against. It was my vocation. Every day was fun, just fun. I would even work during my lunch break. It was fun discovering things that no other person had done yet. I was able to adopt technology into my skill set.
Chris: Do you have any memories of your first game back there, Mad Crasher?
Harumi Fujita: I actually remember almost nothing regarding Mad Crasher. What I can say is there was no composing setup in the company, so I ended up using a toy keyboard in order to make the music. I converted those sounds into music notes, and input that data into the computer using the sound program that the programmers made. Thinking about it now, I did put a lot of work in such circumstances, but back then, that was the way things worked, so I didn't find it particularly difficult or otherwise tough.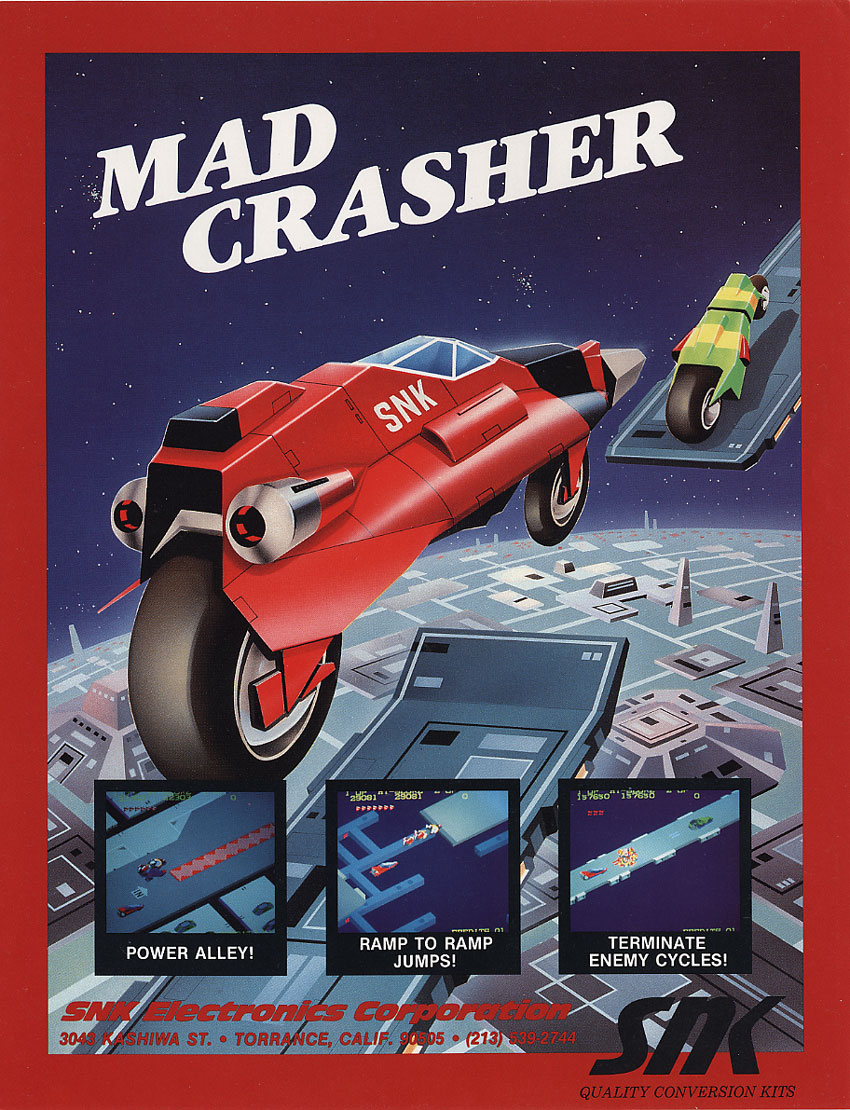 Chris: You went on to become a composer at Capcom. How did your experiences at SNK help you here with franchises such as Ghosts n Goblins?
Harumi Fujita: A year after I joined SNK, I moved to Capcom. At Capcom, I was able to harness the skills I gained and, more so than composing, I was involved in making tones and sound effects. I was pretty much a sound programmer there. Along with the PSG sound source, a new chip called the FM sound source came along that I spent my days researching.
For Ghosts n Goblins, I knew I had to make a hit soundtrack that would be remembered in gaming history. We had just made the transition to FM sound sources, so I had to put to use the new technology quite a bit. I was quite happy to have been able to make good sound with it.
Chris: For Ghosts n Goblins, can you confirm if you served as a composer or a sound designer?
Harumi Fujita: I did not compose for Ghosts n Goblins, but I was responsible for the sound effects.
Chris: It was only recently revealed that you were the composer of Gargoyle's Quest. How did you overcome the challenge of creating Baroque and rock music for this title despite the extreme limitations of the Game Boy console?
Harumi Fujita: The easiest type of music to reproduce using the PSG sound source is Baroque music. I didn't use the usual drum, instrument, and bass setup. Baroque, which is composed of a clear melody made up through a combination of different voices, was easy to reproduce using three tones and it was quite a nice match.
On the other hand, reproducing rock with just three tones was quite difficult.  I had to make heavy sounds and it a sense of thickness, and instead of focusing on the melody, I focused on the thickness of the chords in order to make rock-sounding music.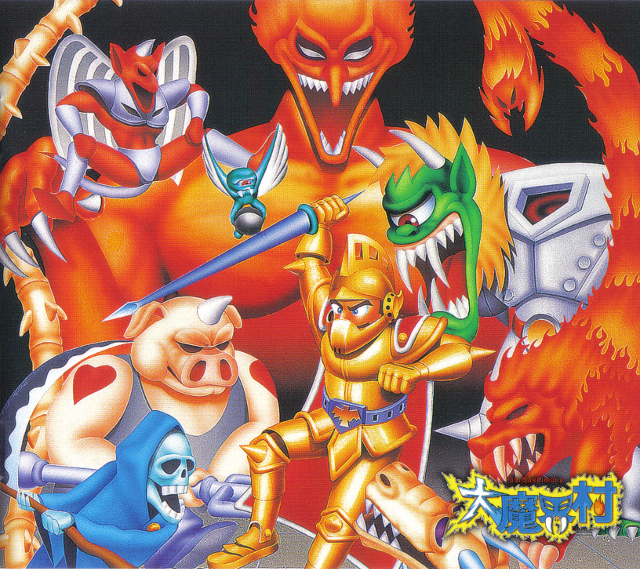 Chris: Gargoyle's Quest is credits-less. What do you make of this omission?
Harumi Fujita: Indeed, it was quite shocking when I realized I wasn't in the credits list. The pen names that would appear in the credits were fun to read, but if anything were there because the headhunting profession was quite fierce back in the day. I suppose there's nothing one could really do about it.
Chris: What was it like to adapt this music into its arranged album?
Harumi Fujita: For the arranged album, one thing that was very fun for us was putting on headphones at work and just having an earnest go at making the music. This allowed us to brush away the various limitations we were otherwise dealing with and make music that matched what we were originally imagining in our heads.
I always have grand orchestrated sounds playing in my head, but we composers were also responsible for turning that into music with only three or so tones. So in general, arranged albums gave us a chance to realize the music we wanted to make. I also have particularly fond memories of arranging the NES' Higemaru Makaijima: Adventure in the Seven Islands. 
Chris: Over the years, you have also made contributions to the Mega Man, Bionic Commando, and Final Fight series. Could you tell us more about your roles on each of these series and what it was like to work on them?
Harumi Fujita: For Bionic Commando, I created almost all of the songs and sound effects for the arcade version of the game (editor's note: a completely distinct game from the NES version; known as Top Secret in Japan). The exceptions were the ones made by Tamayo Kawamoto, who was a colleague of mine at the time. Having been in charge of the sound effects at the time, I remember being happy about finally being able to compose music as I made the soundtrack. I also discovered my strength in making my own tones, which is evident through this game.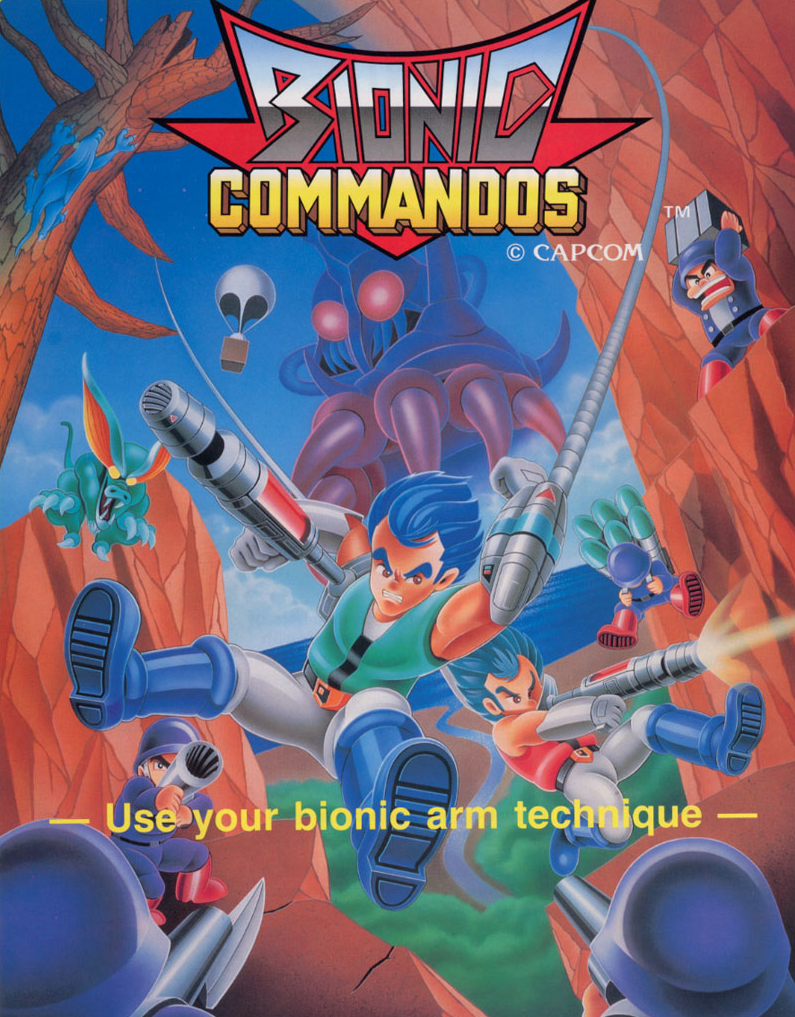 Final Fight's soundtrack was divided among all members of Capcom. I remember doing the Character Select screen and one other song (editor's note: the Final Fight Original Sound Collection credits her for writing the All Round Clear theme).
For Mega Man 3, I composed the Gemini Man and Needle Man stages, as well as the Staff Roll. I had to drop out during the middle of development and leave the company to give birth to my child, so I ended up having Yasuaki Fujita take over for me. Mega Man is a hit series, so I was happy to have been involved in such a series. I wanted to see the project through to the end, but I was going to the hospital a lot during my pregnancy. I found it to be a regrettable retirement from the company.
Chris: Could you also share with us your memories about the following games:
Harumi Fujita: 
Tiger Road: This soundtrack incorporated elements of Chinese music. I did research about Chinese instruments before composing for this game. I really like the ending because the visuals and music matched quite well.
Skyblazer: I used Indian instruments for this, giving it an Asian flair. I like the song used for the Lighthouse of the Sky stage, although it's unfortunate I was not able to make it to my exact liking. I still listen to it sometimes since I have the song in my computer.
Spawn: The Videogame: From this point on, I was using sampled sounds for the tones, so I was able to just create the music and place it into the game. This game featured music that was hard to create in games back then, incorporating strings, the timpani/kettledrums, and vocals for the chorus.
Tomba!: For the first time in awhile, I worked on this project together with producer Fujiwara-san, who I worked with at Capcom. I remember this being quite a tough project, with a lot of redos as the developers kept telling me about the imagery of the game. I also remember them asking me to get music back to them on the same day or even in the next two hours. That was quite tough. I remember giving birth to my second child while this game was in development. I took only a week off before getting back into it!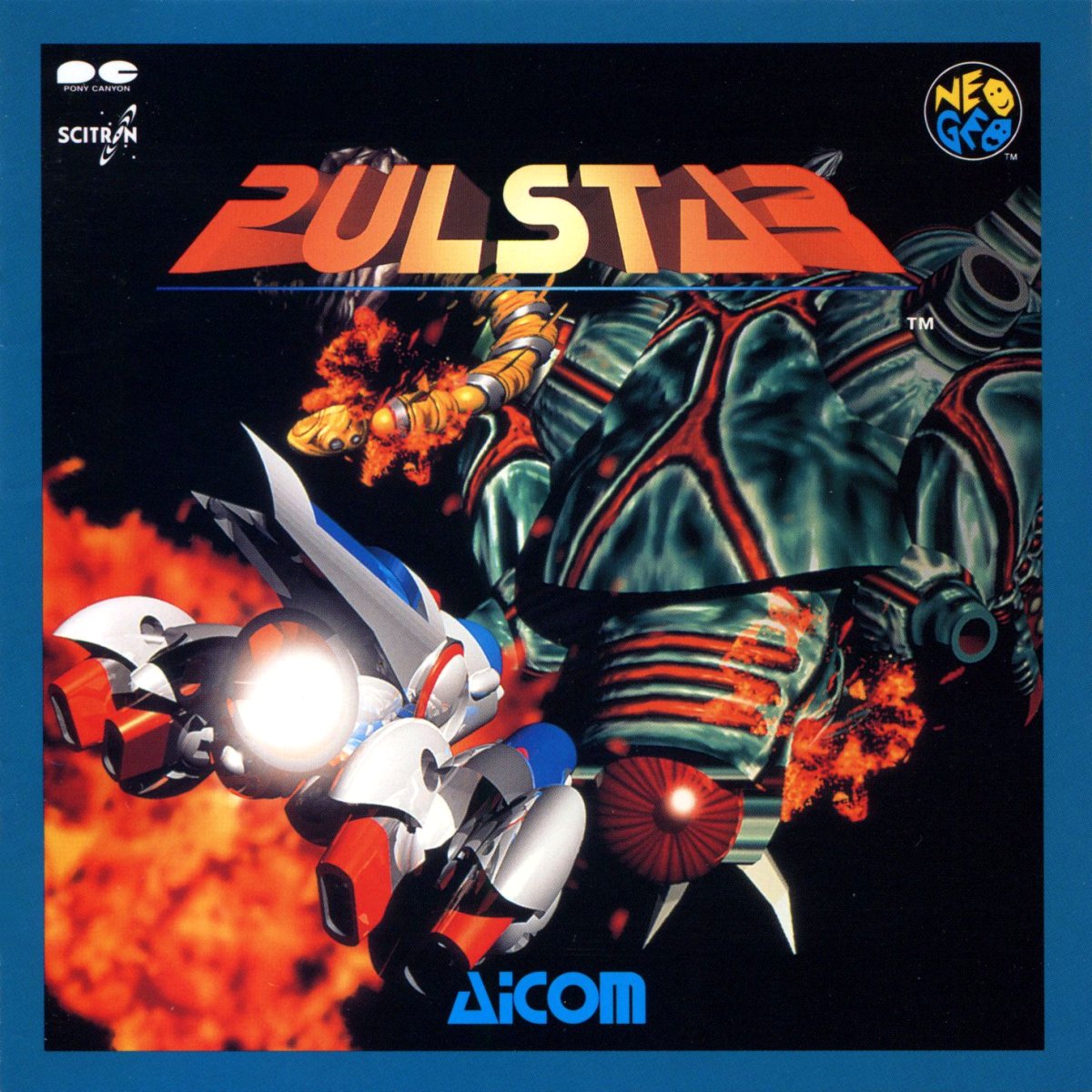 Chris: Among shmup fans, your music for Pulstar and Blazing Star, are highly regarded. Could you tell us how you captured the fast pace and futuristic worlds of these games? What was it like to work with the sound capabilities of the Neo Geo on such titles together with Yasuaki Fujita?
Harumi Fujita: Among all the games I've been involved with, I have fond memories of Pulstar. The game had an ideal environment from a technological perspective, especially in terms of the development equipment available. Musically, the scope of the game was wider and free of the limitations of sound chips. Any song I sampled could be put into the game as is, allowing the world of the game to be realized and allowing me to use all of my abilities to the max. The game itself was also designed quite well, and was well received by fans. It's the soundtrack I love the most, out of all the work I've done.
Chris: You took a hiatus from game music at the turn of the millennium to focus on stage music. Could you tell us more about what inspired this move? What stage productions and other independent music works have you been involved in since then?
Harumi Fujita: I had spent a long time in the video game industry by this point, and the songs that people were asking me to make followed a fixed pattern, so I wanted to get involved with something a bit different. At the same time, the company I was working at folded and my ties to the industry vanished.
I had been studied sound design at that time, which presented an opportunity for me to expand my horizons and try stage music and performances. Instead of just doing music, I could also be involved with musicals. This was very interesting to do. Nowadays, I mainly work in musicals.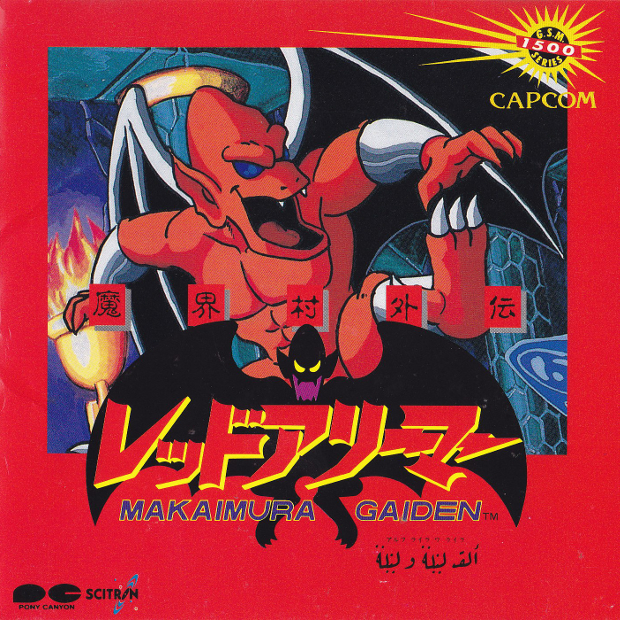 Chris: It was recently announced that you are joining Brave Wave. What attracted you this label? What can we expect from your contributions to Project Light and other projects there?
Harumi Fujita: I really agree with what Brave Wave stands for.  There are many talented composers who were active in the 1980s, and even if they want to create game music again, there are not many opportunities to do so. I've tried for awhile to get back into the game industry, but so far, no opportunities have come up.
I receive messages from fans hailing from all around the globe, yet all I can do is say "thank you" to them and nothing more. I had wanted to get back in for a while and was willing to if anyone asked. That's when Brave Wave came along. I'm hoping that Project Light is something that will go down in history once it's released.
Posted on August 15, 2015 by Chris Greening. Last modified on December 5, 2015.