GTA V Will Get A Limited Edition Soundtrack Release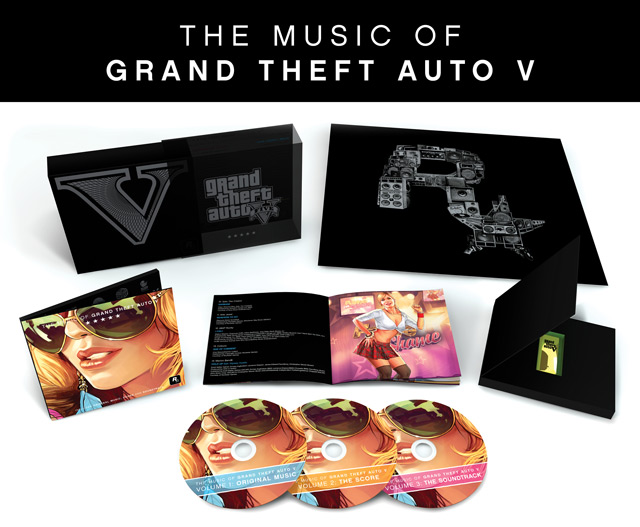 A limited run of GTA V's physical soundtrack will be available both on disc and Vinyl. It will have a total of 59 tracks divided among 3 cds or 6 Vinyls. It will be distributed via Mass Appeal Records, and will not only include original music from A$AP Rocky, Tyler, The Creator, Twin Shadow, Wavves, Flying Lotus, Yeasayer and more but will also feature the original score composed by Tangerine Dream, Woody Jackson, The Alchemist + Oh No, mixed by DJ Shadow, along with the other incredible music featured in Grand Theft Auto V. Limited to a production run of under 5,000 units worldwide, these limited editions will be available from December 9 at top online and physical record stores.
The vinyl collection will feature a total of six vinyl records, a full color booklet and an exclusive lithograph poster in a classic box-set. The CD collection includes three discs along with a branded Grand Theft Auto V gold brick-shaped USB Drive, artwork and poster all sealed in a special die-cut package.
Posted on November 6, 2014 by Harris Iqbal. Last modified on March 11, 2015.