Go Sato Interview: Lightning Fast Shooters
Go Sato is a veteran composer at the Japanese Arcade manufacturer Seibu-Kaihatsu. During his time at the company, he has composed the majority of the sequels, remakes, and spinoffs for the popular shooting series Raiden, demonstrating considerable stylistic versatility with each title. His other projects include Viper Phase 1, 0 Day: Attack on Earth, and Thunder Force VI.
Go Sato agreed to speak to us in some detail about his life and works so far. He elaborates particularly on his Raiden works, discussing how each game's design, technological factors, and each director's wishes mainly determined his approach for each score. He also discusses his musical background, collaborative projects, favourite scores, and chiptune ambitions.
Interview Credits
Interview Subject: Go Sato
Interviewer: Chris Greening
Editor: Chris Greening
Translation & Localisation: Shota Nakama, Marc Friedman
Coordination: Kou Hayashi
Support: Don Kotowski
Interview Content
Chris: Many thanks for talking to us today, Go Sato. First of all, could you discuss your musical background, education, and influences?
Go Sato: I am also thankful for you taking the time to talk to me today.
Ever since I was a child, I've heard the music of Paul Mauriat from the soundtracks of French films, thanks to the influence of my mother. In my early teens I developed an interest in video game music. My particular influences were Namco's Mappy and Libble Rabble, and Konami's Gradius and Twinbeeseries. In high school, I started listening to hard rock, and became involved in playing the drums. I listened to bands such as Mötley Crüe, Metallica, and Helloween. Afterwards I became interested in diverse genres of music, such as fusion, represented by bands such as T-Square and Casiopea, the funky sounds of James Brown, and the techno sounds of Hardfloor and The Prodigy.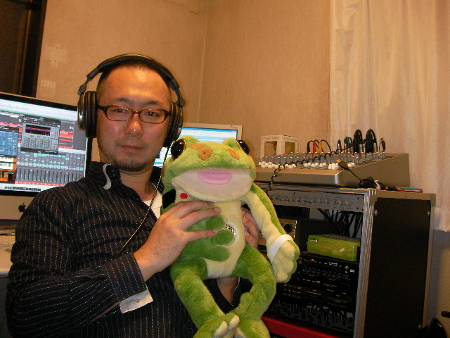 The result of all these influences is my personal composing style: bass from hard rock, melody line from Paul Mauriat, and a groovy sound from James Brown. Since all my musical education was self taught, I never went to university or vocational school.
Chris: You have worked at the Arcade manufacturer Seibu-Kaihatsu since 1991. What led you to become a game composer and join the company? Was it challenging to work on your first projects at the company, e.g. Seibu Cup Soccer '92?
Go Sato: I began to compose for games simply because I loved them. When I was young, I never could have imagined that I'd be composing for the games that I so enjoyed. I honestly wanted to be a programmer, but I had to give up that career path due to some bad grades in mathematics (laughs).
When I joined Seibu-Kaihatsu I was put to charge on a shooting game series, Raiden. The composure and dignity of that title's world view matched the image that I held. However, Seibu Cup Soccer was the first title that I worked on. It was difficult as we had limited space on the ROM for sound data, meaning that we had to struggle to increase its capacity.
Chris: You are most famous for your contributions to the Raiden series. Could you please describe your approach for each of the following games?
Go Sato: Below are my thoughts on specific titles for the series:
Raiden Playstation Version: For the PlayStation port of the first and second titles in the series, I took a similar approach to the original two titles. Akira Sato was actually the composer in charge of the original Raiden. For the arranged version on the PlayStation, I was asked by the director to make a gorgeous, extravagant sound, and so I sampled a synthesizer. However, it was regrettable that the company did not have good enough equipment to really achieve the desired result.
Raiden II: I tried to create impressionable melodies for this title that would stay in the listener's head. The concept of the Raiden series is not the coolness of war — it's actually rather sad. Violent and heroic themes don't fit.
Raiden DX: I took the same approach for this title as its precessor.
Raiden III: For Raiden III, both the director and production company changed. The director asked me to compose with a techno style for this title, and I did so.
Raiden IV: The director asked me to return to the more melodious style of Raiden II, rather than the groovy type of feel. Half of the tracks were arranged from Raiden II.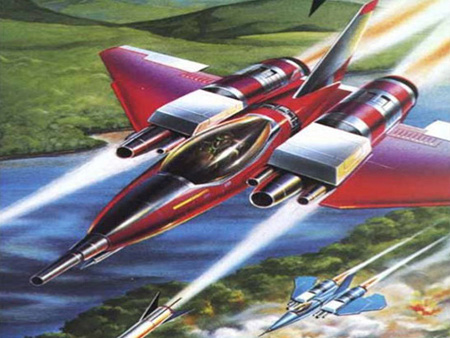 Chris: Arcade technology has significantly developed over the course of the Raiden series. What was it like to work with more liberating streaming technology of Raiden III and Raiden IV compared with the sound boards of Raiden II and Raiden DX? Would you agree technology was the main driving force in the evolution of the series' music or were other factors more important?
Go Sato: Yes, I would agree. The enhanced flexibility of today's technology means that I don't have hardware limitations similar to those that troubled me during the development of Seibu Cup Socceranymore. Back then, there were many things that we wanted to do but couldn't because of technological limitations. Nowadays such limits don't exist. But, technology itself is not integral to the evolution of music. Streaming technology has become commonplace in gaming nowadays. Because of the unique history and culture of chiptunes, I feel they will continue to be essential components in game music.
Chris: The music for the spinoff subseries Raiden Fighters is known for its experimental techno compositions. What inspired these approaches after the more conventional soundtracks in the main series? Which type of approach did you find more satisfying to work with overall?
Go Sato: At Saibu-Kaihatsu, the question of "What is the director looking for?" is more important than "What do I want to create?" in terms of composing. Raiden Fighters featured yet another new director, who wanted me to take a techno approach to the game. Raiden and Raiden Fighters might be part of the same series, but they are vastly different in terms of speed and overall feel. Similarly, the music needed a different approach. Each title needs its own proper fitting approach, I think.
Chris: Looking back at your contributions to the entire Raiden series, do you have any favourite tracks from the series? What is your favourite soundtracks overall?
Go Sato: The tracks that I am particularly fond of are "Level 2" from Raiden II, "Lightning Strikes" fromRaiden III, and "Brightness of Peace" from Raiden IV. My own personal melodies really come out in these tracks.
Looking at all my Raiden works, my favorite would likely be Raiden II. Back then the influence of the director was strongly felt and I wasn't quite free to compose as I wished, but as time went on I began to understand the director's vision for the game's world, and I created a very fitting score for the title.
Chris: The Raiden series has also been commemorated with a range of arrangements, such as for INH's DVD-CD sets. Out of all the arrangements for the series, which stand out as particularly special to you? Would you one day like to dedicate en entire album to Raiden arrangements?
Go Sato: In the Raiden IV Original Soundtrack -Ultimate of Raiden-, there is an arranged version of "Brightness of Peace" that I am fond of. There are many songs in Raiden that feel like they deserve a band arrangement, but I chose this one out of all the others. Indeed, I'd certainly like to create a full arrange album for the series sometime! There are still many pieces out there yet to be arranged, and I'd love to do so.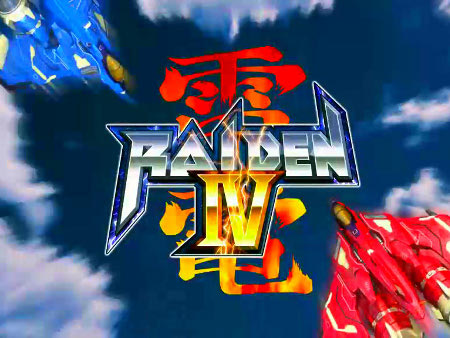 Chris: Although an oversimplification, Viper Phase 1 is often referred to as "Raiden in space". How did your approach to this score compare with that of a Raiden title? Was the space setting a significant influence for you?
Go Sato: The concept of space has a special kind of influence on a game's music. The synthesizers and sound effects have to be strengthened, to create a feeling of journeying out into space. It has a totally different feel from Raiden. An up-tempo and exhilarating breakthrough kind of sound is most important.
Chris: More recently, you have been involved in several major collaborative works. Could you please discuss, in as much detail as possible, your experiences on these projects? What did you contribute and how did your music fit into the overall soundtracks:
Go Sato: Yes, outside of the Raiden series, I have worked on the following projects in collaborative roles:
Thunder Force VI: I was in charge of the boss themes for this title. Previously, the Thunder Force series has focused on hard rock, and I wanted to follow the same sort of style. There are many fans of the series and I didn't want to change this basic facet of the series.
0 Day: Attack on Earth: GULTI wanted me to go for a more cinematic type of music for this title, so I focused on orchestration in my compositions. I composed for various stages in collaboration with Kou Hayashi. We each had a different approach, and I hope our individual personalities shine through with our compositions. The compositions for this title were different from my typical approach, which was a good experience for me.
Jikkyo Powerful Pro Baseball 2001: I was in charge of the music for the game's success mode. This is an older property of Konami's so it was important for me to not upset the feel of the series.
ESPN International Hockey Night: There was already a main composer for this title, so I worked mainly as a contributor. I was responsible for the music that plays as the game flows in the stadium.
Shooting Love Series: I was in charge of the music for the game's Rank Rush mode, itself an homage to the Raiden series. I used sound technology from the 16-bit era, such as FM waves and PCM elements.
Chris: As a result of your involvement 0 Day: Attack on Earth, you also ended up composing a vocal theme called "Magic York". Could you elaborate on what this project involved?
Go Sato: This wasn't a composition for a game. Rather, it was the image song for "The Egg of the Voice Actor," a maid café in Akihabara. The café was on the way from the subway station to GULTI — for whom I composed the score for 0 Day: Attack on Earth — and I would stop at the café from time to time, and ended up composing their theme song. Three girls from the staff sung, giving the song a very cute feel.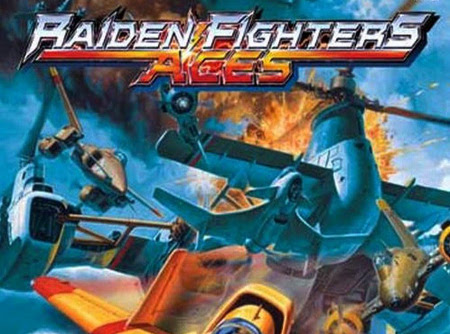 Chris: Many thanks for your time today, Go Sato. Is there anything else you would like to say about your life and music? In addition, do you have any message to leave to your fans around the world?
Go Sato: I thank you all very much. Recently I have been focusing a good deal on chiptunes, and it might seem like it's not leading to anything, but very soon there will be a large deal of activity on my part, so please look forward to it.
Finally, a message for my fans. I'm very happy to have been able to grow up in this unique culture of technology and game music that spreads across the whole world. I am excited to feel that game music will only continue to get more interesting, and please look forward to it. Thank you very much for your time.
Many thanks to Shota Nakama and Marc Friedman for respectively translating the questions and answers for this interview. In addition, thank you to Don Kotowski and Kou Hayashi for helping to organise this interview.
Posted on July 12, 2010 by Chris Greening. Last modified on March 6, 2014.