Generation series to present definitive versions of classic soundtracks
Brave Wave have announced that they have created a new label, the Generation Series, dedicated to bringing definitive versions of classic game soundtracks to the world. They will release various classic soundtracks in restored, remastered, and complete versions. Most of these soundtracks were either previously unreleased, incomplete or low-quality, and hard-to-find.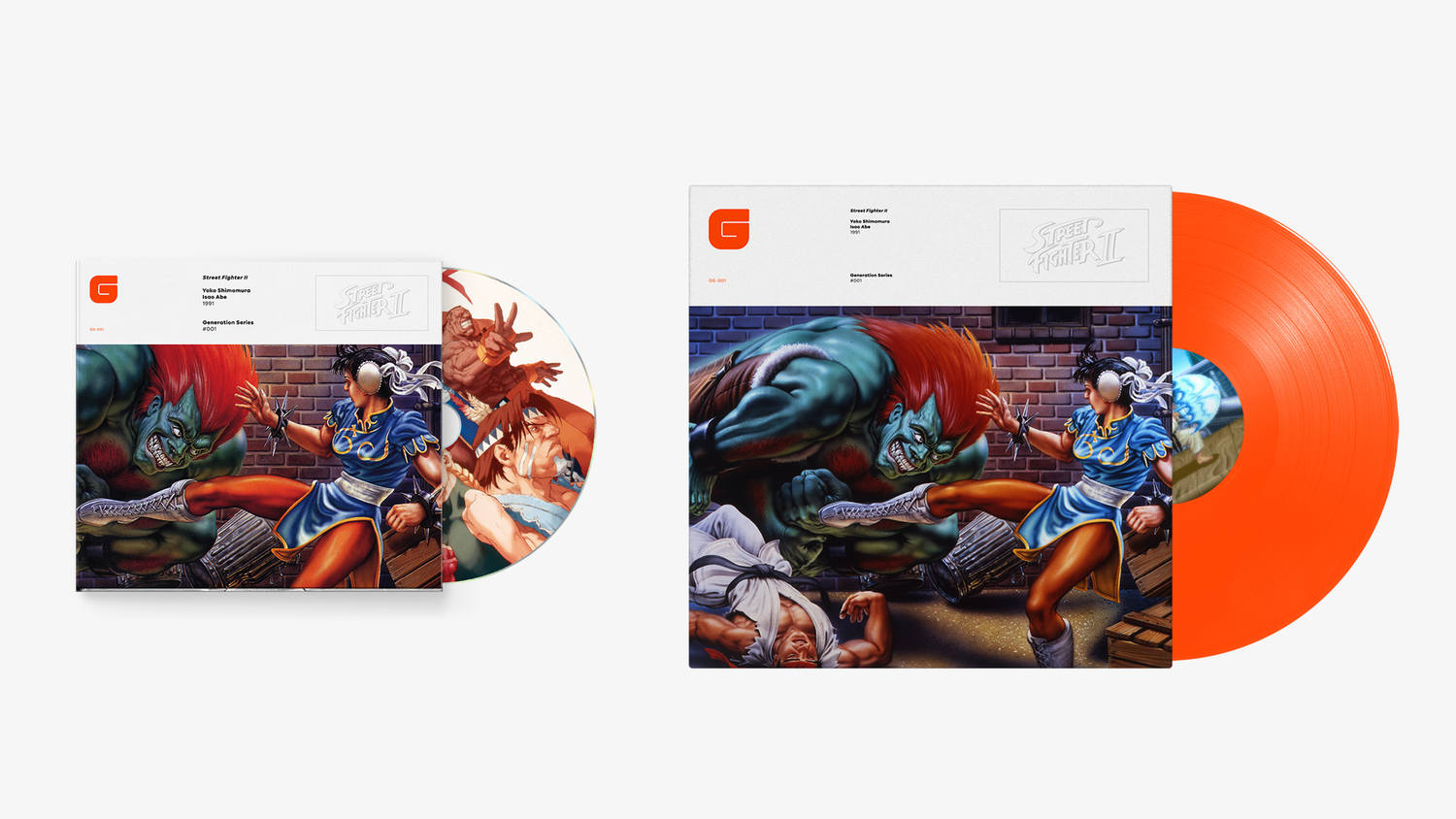 In order to produce the best quality versions of these soundtracks, Brave Wave are working with researchers, consultants and world class engineers, as well as the original developers, license holders and original sound teams. All of our work will be overseen and approved by the respective composers or the person in charge of the sound team wherever possible. On top of that, the physical releases will contain extras such as interviews, art booklets, and commentaries.
The label's first release is the Street Fighter II Official Arcade Soundtrack. The soundtrack release will include new remasters of both CPS-1 and CPS-2 versions of the arcade game, extracted directly from the arcade boards and approved by original composer Yoko Shimomura. Fans of physical media will be treated with a double album (complete with liner notes from Shimomura). For the first time in the series history, they will also present a limited edition vinyl release, carefully and especially remastered in translucent colored vinyl, with art prints sourced from the Capcom archive.
Posted on July 13, 2015 by Chris Greening. Last modified on July 13, 2015.