Galway, Kirkhope, and Furukawa among latest to join BEEP documentary
Pioneering musicologist Karen Collins recently secured funding through a crowdfunding campaign to develop the documentary film BEEP: A History of Game Sound and an accompanying guidebook. This documentary film will take viewers on a rich audio-visual journey through the history of game music and sound, from the minimalist sounds of 1970s and 1980s arcade classics through to the surround sound orchestral soundtracks of 2014's latest epics. It will be published together with a book that will provide an in-depth perspective on the evolution of game audio, packed full of interviews with the pioneers of game sound. Having now met its first stretch, the documentary will also feature multi-language support. An official soundtrack is also planned, featuring original pieces from the documentary, composed by Retro City Rampage's Leonard J. Paul, and historic video game tracks that have been licensed for the album.
Just over half way through its Kickstarter campaign, BEEP has reached its ambitious goal thanks to the support of close to a thousand people. The campaign has also inspired the attention of international press (e.g. CNET, Polygon, Kotaku, Engadget), gained the support of big-name sponsors (e.g. Turtle Beach, Wwise, Audiokinetic, Video Games Live, Sumthing Else), and added reputed managers, researchers, and artists to its team (e.g. Rory O'Neill, Leonard C. Paul, Rebecca Hernandez-Gerber, DB Cooper). It has also organised the involvement of numerous game sound creators, including historic game music pioneers, influential technical pioneers, insight authors, and, of course, today's biggest freelancers. There will also be interviews with current and former audio leads at the biggest game publishers, such as Sony, Microsoft, Konami, Capcom, Namco, Taito, Ubisoft, EA, THQ, LucasArts, and Atari.
The latest people confirmed to be involved in the campaign have been announced, among them the composers and audio directors of the Final Fantasy, Ultima, Valkyria Chronicles, EA Sports, Castlevania, Banjo-Kazooie, Metal Slug, Lord of the Rings, Forza, DeathSmiles, and Command & Conquer franchises. The artists also include a legendary pioneer of Commodore 64 audio, the creator of the prolific music production company Basiscape, and the former audio masterminds of Origin, Rare, MicroProse, Raizing, Crytek, Telltale, and TheChineseRoom. 60 names have been confirmed to be interviewed so far:
Asian Creators
– Yoshino Aoki: Co-Founder of Unique Note (Mega Man series, Breath of Fire III & IV, Earth Seeker)
– Motoaki Furukawa: Creator of Kukeiha Club (Gradius series, Policenauts, Super Contra)
– Shinji Hosoe: Namco Sound Director Turned Label Creator (Ridge Racer series, Dragon Spirit, Virtue's Last Reward)
– Noriyuki Iwadare: Pioneer of CD-Based Game Audio (Lunar, Ace Attorney, Grandia)
– Hiroki Kikuta: An Inspirational Japanese Creator (Secret of Mana, SoulCalibur V, Shining series)
– Keiki Kobayashi: Music Director of Ace Combat Franchise (Ace Combat series, SoulCalibur III & IV, Super Smash Bros. 3DS)
– Yasunori Mitsuda: Creator of Procyon Studio (Chrono series, Xeno series, Soul Sacrifice)
– Yuu Miyake: Music Director of Katamari Damacy Franchise (Katamari Damacy, Ridge Racer, Tekken)
– Goo-Min Nam (aka Nauts) and Jin-Bae Park (aka ESTi): Leaders of the Korean Game Music Field (Granado Espada, TalesWeaver, DJMax)
– Shota Nakama: Artistic Director of Video Game Orchestra (Kingdom Hearts HD 2.5 Remix, Lightning Returns: Final Fantasy XIII, Ace Combat 3D)
– Takayuki Nakamura: Musical Innovator for Tetsuya Mizoguchi's Games (Virtua Fighter series, Lumines, Kengo)
– Koichi Namiki: Co-Founder of the S.S.T. Band (Super Hang-On, Galaxy Force, Tokimeki Memorial)
– Manabu Namiki: Composer of Cave's Shooting Titles (DeathSmiles, Battle Garegga, Sega Ages series)
– Hisayoshi Ogura: Creator of Zuntata (Darius series, The Legend of Kage, The Ninja Warriors)
– Hideki Sakamoto: Founder of Music Production Company noisycroak (Echochrome, Toukiden, Yakuza series)
– Hitoshi Sakimoto: Founder of Music Production Company Basiscape (Final Fantasy XII, Vagrant Story, Valkyria Chronicles)
– Tenpei Sato: Pioneer of Vocal Music in Video Games (Rhapsody: A Musical Adventure, Disgaea series, Valis)
– Tetsuya Shibata: Former Sound Manager of Capcom (Devil May Cry series, Monster Hunter, Resident Evil)
– Yuji Takenouchi: Sound Director of Dark Souls (Demon's Souls, Sunset Riders, MonHun Nikki)
American Creators
– Clint Bajakian: Former Senior Music Manager of SCEA (Uncharted series, Outlaws, Star Wars)
– Alexander Brandon: Vice-President of the Game Audio Network Guild (Deus Ex, Unreal, Neverwinter Nights 2)
– Brad Fuller: Former Director of Audio at Atari (Marble Madness, Indiana Jones and the Temple of Doom, RBI Baseball)
– Scott Gershin: Creative Director of Formosa / Soundelux (The Last of Us, Black Ops II, Metal Gear Rising)
– Steve Horowitz: Co-Founder of the Game Audio Institute (Super Size Me, Nickelodeon Games, Essential Guide to Game Audio)
– Peter McConnell: Everyone's Favourite Harvard Graduate (Sly series, Psychonauts, Grim Fandango)
– Martin O'Donnell: Former Sound Director at Bungie (Halo series, Destiny, Myth)
– Gordon Durity: Sound Director at EA Sports (FIFA series, Madden series, SSX Tricky)
– Damian Kastbauer: Expert in Audio Implementation (Sam & Max series, Uncharted 3, Dead Space 3)
– Winifred Phillips: Versatile Freelance Composer (Assassin's Creed: Liberation, LittleBigPlanet 2, A Composer's Guide to Game Music)
– Tom Rettig: Former Sound Director of Broderbund (Carmen Diego series, Prince of Persia, Myst)
– Emily Ridgway: Former Music Director at Double Fine (BioShock, Destroy All Humans!, Brutal Legend)
– Wilbert Roget II: OverClocked Remixer turned In-Demand Freelancer (Star Wars: The Old Republic, Lara Croft and the Temple of Osiris, Impact SoundWorks)
– George Sanger (aka The Fat Man): Legendary Game Audio Guru (Wing Commander, 7th Guest, Zombies Ate My Neighbours)
– Brian Schmidt: Former Manager of Xbox Audio and Voice Technologies (Pinball titles, EA Sports, GameSoundCon)
– Tommy Tallarico: Co-Creator of Video Games Live (Advent Rising, Earthworm Jim, MDK)
– David Thiel: Run-Time Audio Creator and Programmer (Pinball Titles, Winter Games, Q*bert)
– Chance Thomas: Pioneer of Orchestral Video Game Music (Lords of the Rings Online, Quest for Glory V, DOTA 2)
– Jack Wall: Co-Creator of Video Games Live (Mass Effect series, Myst series, Black Ops II)
– David Warhol: Sound Creator Since 1982 (Bard's Tale, Maniac Mansion, Skate or Die)
– Guy Whitmore: Audio Director at PopCap (Blood, Shivers, Peggle 2)
– Keith Zizza: Former Director of Audio at Sierra (Lord of the Realm 2, SimCity Societies, Caesar IV)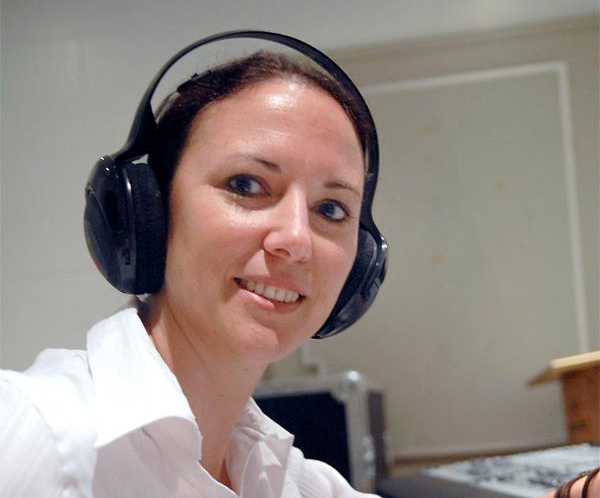 European & Australasian Creators
– Neil Baldwin: Former Sound Director of Eurocom (James Bond series, Duke Nukem, Magician)
– Allister Brimble: Composer of Over 100 Amiga Titles (Project-X, Superfrog, Alien Breed)
– John Broomhall: Co-Creator of Game Music Connect (X-COM series, Grand Prix series, Forza Motorsport 4)
– Mike Clarke: Former Sound Director of Psygnosis (The Last Ninja 2, Lemmings 2, Destruction Derby series)
– Peter Connelly: Sound Director at Ubisoft (Tomb Raider series, Watch_Dogs, The Crew)
– Adele Cutting: Former Sound Director of Electronic Arts (Harry Potter series, Dungeon Keeper 2, Theme Park World)
– Charles Deenen: Former Audio Director of Electronic Arts (Maniacs of Noise, Baldur's Gate, Need For Speed series)
– Martin Galway: Legendary Commodore 64 Composer (Comic Bakery, Times of Lore, Wing Commander)
– James Hannigan: Co-Creator of Game Music Connect (Harry Potter series, Command & Conquer series, RuneScape)
– Chris Huelsbeck: Popular on Record and in Concert (Turrican series, Great Giana Sisters, R-Type)
– Samuel Justice: Audio Lead at Frictional Games (Amnesia: A Machine for Pigs, Battlefield 4, SOMA)
– Grant Kirkhope: Former Sound Director of Rare (Banjo-Kazooie series, Perfect Dark, Kingdoms of Amalur: Reckoning)
– Graeme Norgate: Sound Director at Deep Silver (GoldeneEye, Killer Instinct, TimeSplitters series)
– Frederic Motte: Demoscene Legend Turned Pro (Nightmare Creatures, Fury of the Furries, Gobliins)
– Stephan Schutze: Creator of Sound Librarian (Jurassic Park, Starship Troopers, The Polar Express)
– Kai Rosenkranz: Master of All Trades (Gothic series, Risen, Journey Home)
– Kenny Young: Sound Director of Media Molecule (LittleBigPlanet 2, Tearaway, EyeToy)
– David Wise: Rare Composer for 20 Years (Donkey Kong Country series, Wizards & Warriors, Battletoads)
– Tim Wright: Better Known as CoLD SToRAGE (Lemmings, Shadow of the Beast II & III, Wipeout series)
Chiptune Creators
– Anders Carlsson (aka goto80): Chiptuner on the International Circuit (Commodore Grooves, Files in Space, Chiptuned Rockman)
– Raheem Jarbo (aka Mega Ran): Chip-Hop Pioneer Currently on Tour (Black Materia, American Gamer, Mega Ran 9 & 10)
From August 15 to September 30, Ehtonal are funds to develop the documentary film BEEP: A History of Video Game Sound. Every dollar raised will go back into the film, financing production, post-production, travel, and legal costs. The film will be developed on a tight schedule over the subsequent 18 months, with backers receiving an insider's look during the development. Depending on the amount pledged, those who back the campaign will receive the BEEP film, book, poster, and T-shirt, together with the Retro City Rampage soundtrack and other goodies. While BEEP has achieved its goal, it is seeking further support from backers to interview more people and expand their official soundtrack. Donate to the campaign by visiting the Kickstarter and official site now.
Posted on September 14, 2014 by Chris Greening. Last modified on September 14, 2014.