Broken Age and Grim Fandango Remastered soundtracks announced
Sumthing Else Music Works have revealed that they will release the orchestral soundtracks to Peter McConnell's latest game productions in digital form.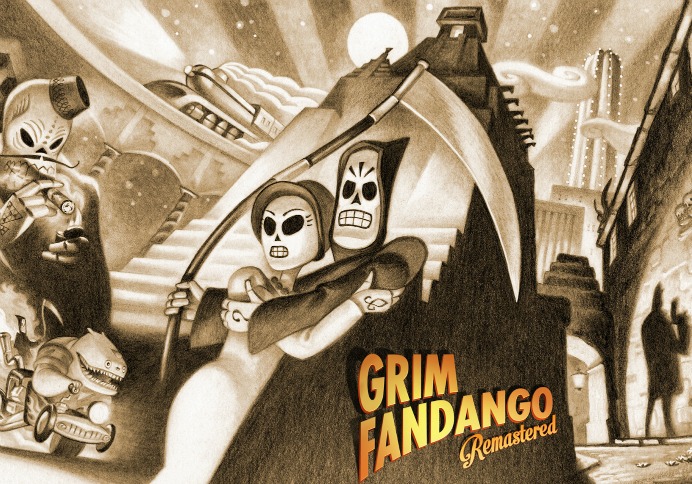 Set for release on April 28, the Broken Age Original Soundtrack will feature orchestral music from the crowdfunded Double Fine adventure, including performances from the Melbourne Symphony Orchestra. Coinciding with the release of the second act of Broken Age, the soundtrack features seven more pieces than the soundtrack released with the first act last year.
The following week, McConnell will release the soundtrack for Grim Fandango Remastered. With the help of Pyramind's Clint Bajakian, Jeremy Garren, and Jonathan Buch, McConnell reinvigorated the original MIDI versions of the tracks with performances from the Melbourne Symphony and various jazz soloists. A regular 37-track edition will be available from standard digital retailers, whereas the Director's Cut version at Sumthing.com will feature an additional 14 tracks.
Posted on April 23, 2015 by Chris Greening. Last modified on April 23, 2015.