Annual Game Music Awards 2014 – Best of the Best

We are proud to present the winners in the 'Best of the Best' category of the Annual Game Music Awards 2014. These panel-voted, officially-recognised awards provide a thorough and wide-reaching recognition of achievement in game music over the last year. The panelists have selected their choices by carefully considering the merit of the game music created this year — as art and entertainment, as part of in-game experiences and as part of stand-alone albums. Congratulations to all winners, runners-up, and nominees.
Audio of the Year :: Bayonetta 2
Bayonetta 2 had it all in the audio department. Under the lead of veteran sound director Masami Ueda, the game's soundtrack was amazing in both quality and quantity: boasting an astonishing 183 tracks, all of them beautifully composed, produced, and integrated. In this year's awards, Bayonetta 2 was the only game to be nominated in all three major music-related categories: in-game music, cinematic music, and theme song. This reflected that the final score delivered in all respects, combining cinematic cues inspired by Hollywood with outlandish background music and poppy vocal themes capturing the best of Japanese game music. Beyond music, PlatinumGames pulled out all the stops to fill the game with dynamic sound design, entertaining voice dialogue, and polished post-production. The audio of Bayonetta 2 is a defining feature of the game and was absolutely crucial for its success.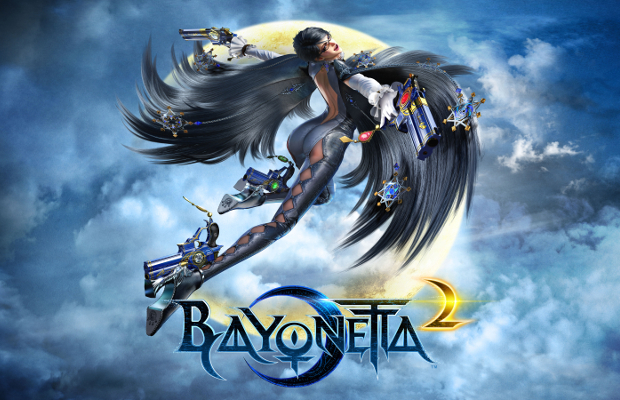 Score of the Year :: Donkey Kong Country: Tropical Freeze
Let's not beat around the bush here: David Wise's final decade at Rare was utterly depressing. The artist behind genre-defining, fan-favourite scores such as the Donkey Kong Country trilogy, Wizards & Warriors, and Battletoads was treated as little more than a spare part. It's therefore been incredibly rewarding to see the much-loved composer have so much success since going freelance in 2009: from roles on inspired indie projects, to appearances at symphonic concerts, to a long-awaited return to his biggest franchise. His soundtrack for Donkey Kong Country: Tropical Freeze is perhaps the greatest of the entire series, a perfect blend of light-hearted swashbuckling melodies, dark genre-bending experiments, and, of course, plenty of moments that take one by surprise with their incredible depth and beauty. If you need any more testament to how awesome it is, just read the hundreds of testimonials at NeoGAF. One last thing: this score needs a soundtrack release at once.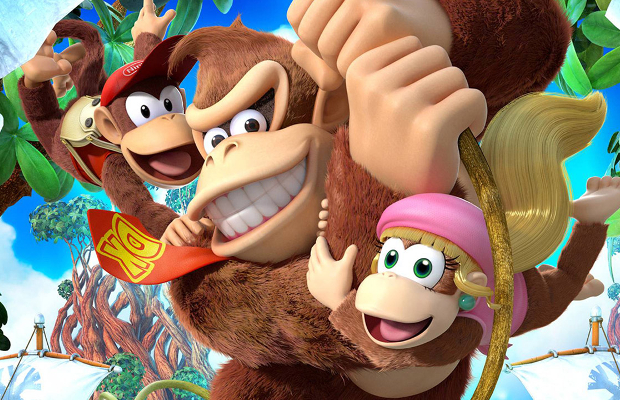 Album of the Year :: The Drop That Contained the Sea
When news broke of Christopher Tin's debut album, Calling All Dawns, I had one reaction (as a certain game music PR guru can verify): 'this sounds awesome, but how can a project so ambitious possibly make back its budget?'. Soon enough, I was happy to eat humble pie as the album receiving glowing critical reviews and solid sales, not to mention those two Grammy awards. Fast-forward five years, and we were delighted to attend the concert premiere and receive pre-release review copies of Christopher Tin's sophomore album. The Drop That Contained the Sea managed to exceed already-high expectations. Featuring songs written in ten different languages, recorded by vocalists in seven different locations, all with the support of the Royal Philharmonic, The Drop… was undoubtedly epic in scope. However, it was also exquisitely personal and emotional. While each song explored a different vocal tradition, they were all unified by a fascinating theme: the endless nature of the global water cycle.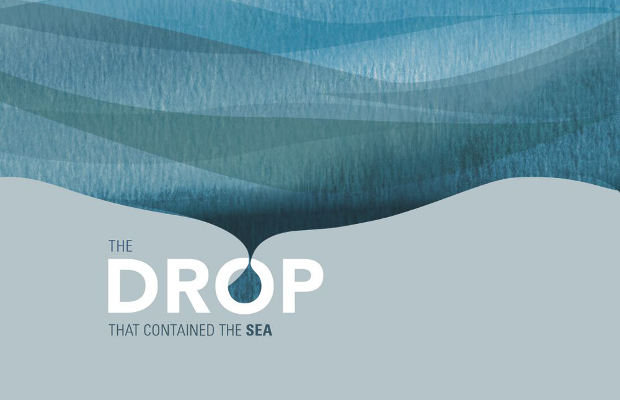 Organisation of the Year :: Nintendo
After a couple of generations lagging behind in the audio department, Nintendo is undoubtedly leading the way once more. This partly reflects the superior technical capacities of their current consoles, the 3DS and Wii U, which enable developers to produce highly elaborate, adaptive scores without having to make too many compromises. However, the all-round excellence in audio featured in this year's Nintendo-published productions primarily reflects the excellent management structure of the company and the meticulous, creative work of its employees and partners. The internally-developed Donkey Kong Country: Tropical Freeze and the externally-developed Bayonetta 2 are the premiere examples of the company's excellence in pioneering game music and audio. However, other productions ranging from  Super Smash Bros. and Hyrule Warriors, to Mario Kart 8 and even Captain Toad: Treasure Tracker, have all delighted.

Artist of the Year :: Jake Kaufman
One of the greatest examples of a fan-turned-pro, Jake Kaufman has been at the centre of three modern phenomena pretty much since their inception: the indie games industry, the chiptune scene, and the fan-arrangement community. While the composer continues to balance work in each of these circles, 2014 proved to be his defining year as a game composer. His creations ranged from his ultra-melodic NES-styled score for Shovel Knight, to his rich hybridised textures for Boot Hill Heroes and Shantae's latest instalment, to even the music of the smartphone revival of Wonder Momo. Reflecting his international influence, he was even asked by Japanese developers to remix the shooter score Bullet Soul.  2014 was a landmark year for him, as he transitioned from an in-house sound director to a dedicated freelance musician. An incredible future no doubts lies ahead for him.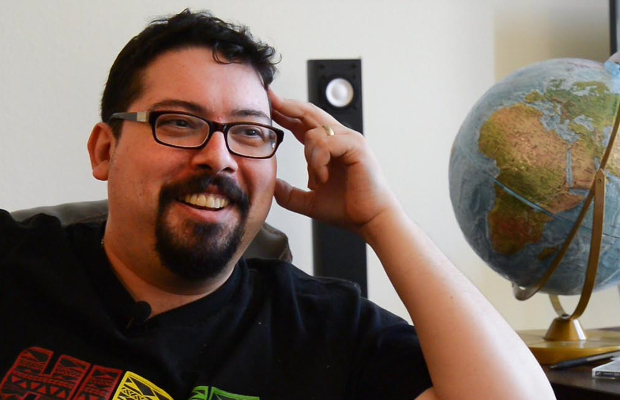 Posted on February 12, 2015 by Chris Greening. Last modified on February 13, 2015.