Annual Game Music Awards 2013 – Soundtracks of the Year

We are proud to present the winners in the 'Soundtracks of the Year' category of the Annual Game Music Awards 2013. These panel-voted, officially-recognised awards provide a thorough and wide-reaching recognition of achievement in game music over the last year. The panelists have selected their choices by carefully considering the merit of the game music created this year — as art and entertainment, as part of in-game experiences and as part of stand-alone albums. Congratulations to all winners, runners-up, and nominees.
Best Soundtrack — Eastern
Final Fantasy XIV: A Realm Reborn
Masayoshi Soken's revamped score for Square Enix's Final Fantasy XIV: A Realm Reborn boasted ambitious composition, high-quality production, and effective in-game integration. Throughout its six hour playtime, the soundtrack is filled with epic, beautiful, and unforgettable moments.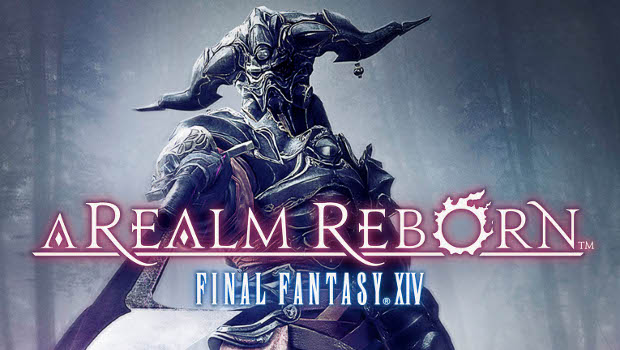 Runners-Up
Phoenix Wright: Ace Attorney – Dual Destinies
Fire Emblem: Awakening / Shin Megami Tensei IV (tie)
Other Nominations
2nd Super Robot Wars OG
God Eater 2
Gran Turismo 6
Pokemon X & Y
The Guided Fate Paradox
The Wonderful 101
Best Soundtrack — Western
Rayman Legends
Christophe Héral and Billy Martin captured the weird and wonderful worlds of Ubisoft's Rayman Legends with an eclectic selection of music. Their offerings span cartoonsy orchestral performances, ethnic instrument performances, and experiments in jazz, chiptune, and musical theatre.
Runners-Up
Tearaway
Metal Gear Rising: Revengeance
Other Nominations
Element4l
Grand Theft Auto V
Remember Me
Runner2: Future Legend of Rhythm Alien
SimCity
Skylanders: Swap Force
State of Decay
Best Soundtrack — Orchestral / Cinematic
Remember Me
Olivier Deriviere's soundtrack for Dontnod and Capcom's Remember Me is a well-conceived, perfectly-implemented blend of warm orchestral themes and jagged electronic manipulations. It enhances the game's mind-boggling storyline while also excelling as a fresh and memorable stand-alone listen.
Runners-Up
BioShock Infinite
Civilization V: Brave New World
Other Nominations
Aliens: Colonial Marines
Final Fantasy XIV: A Realm Reborn
Lightning Returns: Final Fantasy XIII
SimCity
Sly Cooper: Thieves in Time
The Last of Us
Tomb Raider
Best Soundtrack — Contemporary / Alternative
Dead Rising 3
Led by Oleksa Lozowchuk, the ensemble soundtrack for Capcom Vancouver and Microsoft's Dead Rising 3 proved to be diverse, gripping, and, above all, stylish. With thumping action themes, eerie ambient soundscapes, and diverse diegetic music, the soundtrack boasts both quantity and quality.
Runners-Up
Resogun
BlazBlue: Chronophantasma
Other Nominations
99 Levels to Hell
Armored Core: Verdict Day
Dynasty Warriors 8
GRID 2
Payday 2
Ryu ga Gotoku 5
Samurai Gunn
Best Soundtrack — Retro / Remixed
The Legend of Zelda: A Link Between Worlds
The score for Nintendo's The Legend of Zelda: A Link Between Worlds blended robust orchestrations of Koji Kondo's legendary originals with fresh new compositions from relative newcomer Ryo Nagamatsu. It managed to delight A Link to the Past players and newcomers to the franchise alike.
Runners-Up
DuckTales Remastered
Redux: Dark Matters
Other Nominations
Etrian Odyssey Untold: Millenium Girl
Far Cry 3: Blood Dragon
KRUNCH
Mario & Sonic at the Sochi 2014 Olympic Winter Games
Super Mario 3D World
Super Puzzle Platformer Deluxe
Surgeon Simulator 2013
Best Soundtrack — Indie / Casual Games
Guacamelee!
Rom Di Prisco and Peter Chapman created an instantly likeable soundtracks for Drinkbox Studios' Guacamelee! The downloadable Metroidvania blends strong melodies, Mexican flavours, and electronica infusions to delightful effect.
Runners-Up
Risk of Rain
Element4l / Valdis Story: Abyssal City (tie)
Other Nominations
Crimson Dragon: Side Story
Desktop Dungeons
Dragon Fantasy Book II
Ginga Force
Night of the Rabbit
Tiny Barbarian DX: The Serpent Lord
Best Soundtrack — Rhythm / Music Games
Runner2: Future Legend of Rhythm Alien
Matthew Harwood and Disasterpeace's chiptune-influenced soundtrack for the latest in Gaijin Games' Bit.Trip titles is colourful and relaxing. Like all great rhythm game soundtracks, it is also splendidly integrated in the game, with every action the player takes influencing the musical composition. 
Runners-Up
HarmoKnight
Deemo / Hatsune Miku: Project Mirai 2 (tie)
Other Nominations
DJMax Technika Q
Dropchord
Gitadora
Maimai
Savant: Ascent
Soundodger+
Posted on April 20, 2014 by Chris Greening. Last modified on April 21, 2014.