Yoshino Aoki Interview: Recollecting Breath of Fire III & IV
Capcom's Breath of Fire series turned 21 this year. This interview is the first in a month's worth of articles to commemorate this often-neglected series and its music. We'll be exploring how the series' music was conceived and developed with interviews, features, reviews and liners.
In this interview, Unique Note's Yoshino Aoki recalls her experiences scoring Breath of Fire III and Breath of Fire IV. She reflects on her approach for the series, her partnership with co-composer Akari Kaida, and her favourite tracks. Containing questions pooled from the Breath of Fire Facebook, this short but sweet interview is a great read for fans of the series.  Those looking for a more general overview of Aoki's work are also encouraged to read the earlier interview we did with her. Many thanks to Tetsuya Shibata and Jayson Napolitano for all their help.
Interview Credits
Interview Subject: Yoshino Aoki
Interviewer: Patrick Kulikowski, Breath of Fire Community
Editor: Patrick Kulikowski, Chris Greening
Translation & Localisation: Tetsuya Shibata
Coordination: Jayson Napolitano
Interview Content
Patrick: Yoshino Aoki, thank you for taking the time to answer these questions. First of all, could you tell us about how you got into music? What made you decide to compose for videogames?
Yoshino Aoki: I used to like playing piano and flute. I was also interested in band music, choir and DTM (Desktop music) at a young age. When I was a university student, I listened to game music and wondered how I could compose music like that. So I started to look into some video game companies to enter, leading me to Capcom and Breath of Fire.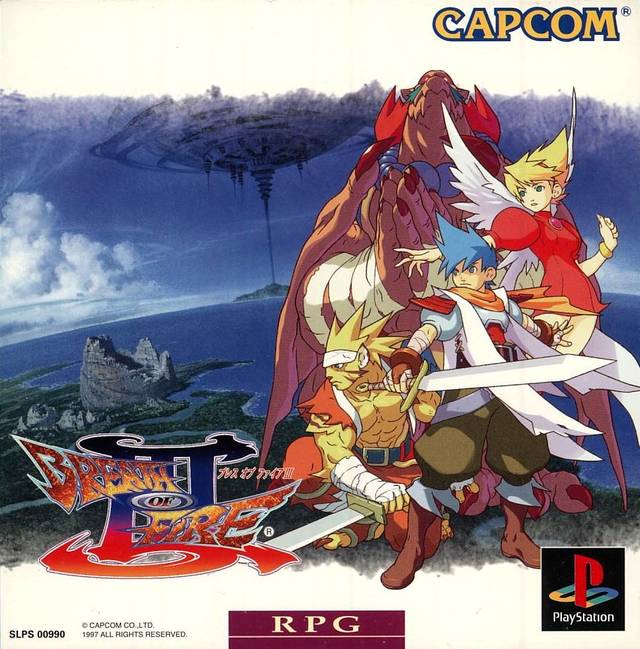 Patrick: Breath of Fire celebrated its 20th anniversary last year. What makes the series special for you?
Yoshino Aoki: 20th anniversary? Time passes so fast! Breath of Fire III was my first videogame I composed for, so this title is kind of special for me. I'm so happy to learn that Breath of Fire is coming back as the online game Breath of Fire 6.
Patrick: What was it like working on the Breath of Fire III soundtrack with Akari Kaida?
Yoshino Aoki: Akari Kaida was kind of my teacher when I was learning to use the internal sound generator of the PlayStation. I didn't understand how to use the sound tools of the PlayStation when I entered the team.
Patrick: Were you familiar with the Breath of Fire series and its music before you started working on Breath of Fire III?
Yoshino Aoki: I knew the name of this title, only because Breath of Fire was the only role-playing game from Capcom. I was really lucky to work for this title because I wanted to work on an RPG before I entered Capcom. That said, I actuallycan't explain why I happened to end up on Breath of Fire III. A composer who works for a company like Capcom can't choose which titles to work for; my boss simply asked me to work for the game. It might have been a kind of training.
Patrick: What kind of music or artists inspired you when composing for both games?
Yoshino Aoki: I was influenced by some soundtracks from films, anime and dramas. I also listened to some kinds of traditional world music. I was trying to listen to as many genres of music as I possibly could, because we had to compose in so many genres of music given it was such a vast RPG.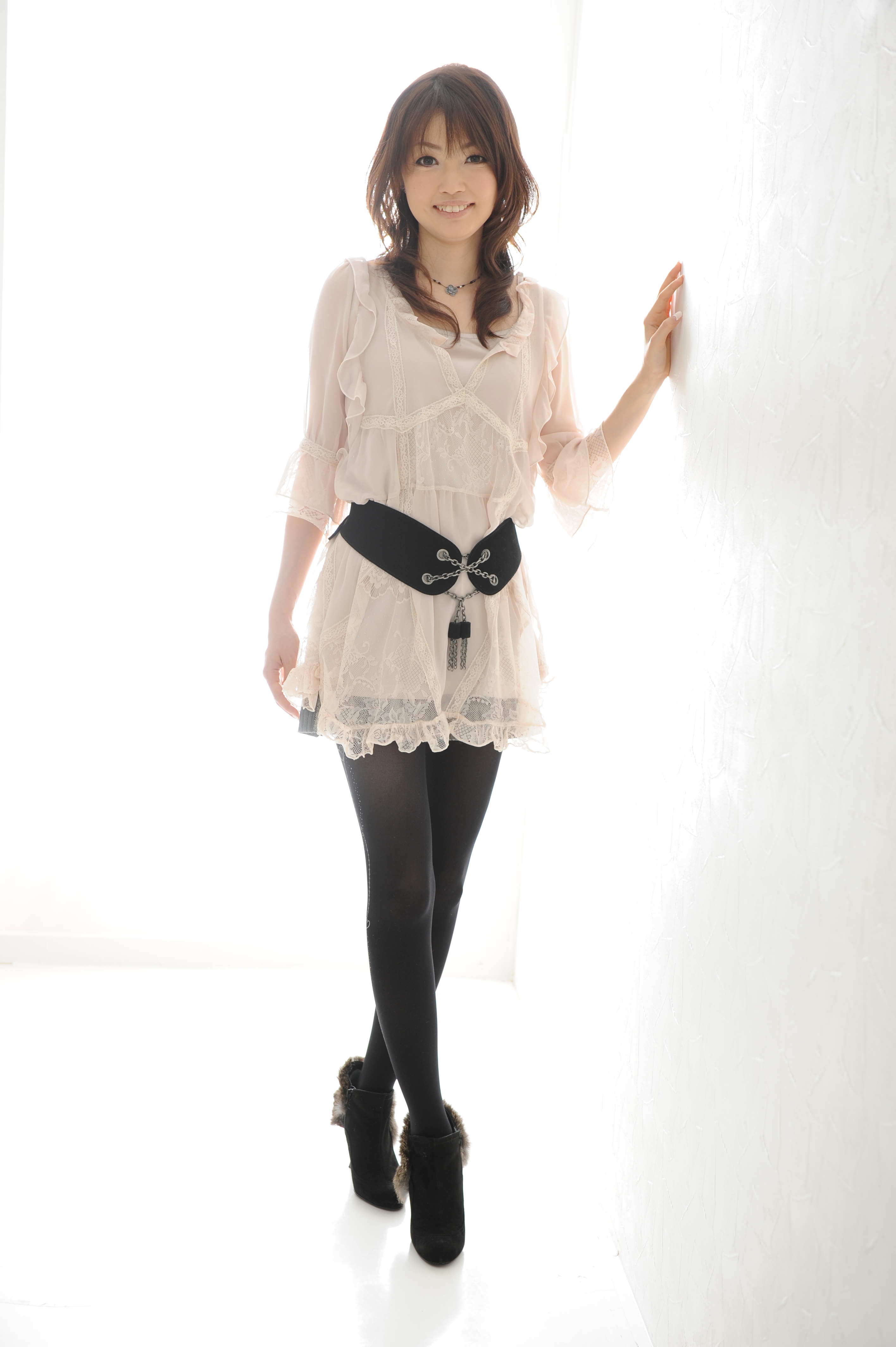 Patrick: Breath of Fire III's music featured a lot of jazz. What made you decide to compose in this style?
Yoshino Aoki: For Breath of Fire III, Akari Kaida tried to change the image surrounding the music of RPGs. At that time, people generally imagined that the music of RPGs must be orchestral. I thought this was a unique experiment and I believe the music matched the game.
Patrick: Despite this, Breath of Fire IV's music reverted back to the orchestral style of the first two games and also featured a lot of Asian influences. What inspired the switch?
Yoshino Aoki: I wondered how I could make Breath of Fire IV original in its own way. I found that the big world of the game was separated into two areas, so I decided to compose two genres of music for each area. I decided that the Western area must feature some kind of Asian music, because the design of the characters seemed Asian.
Patrick: Indeed, I really liked how Breath of Fire IV's music was different depending on which part of the world you were in. For example, the battle music that played in Ryu's world ("It's an Easy Win" and "Bastard Sword") is very orchestral, while Fou-Lu's battle music features very intense, Asian-influenced music ("Men of War" and "God of War"). Was it difficult to compose in these two different styles?
Yoshino Aoki: It was so difficult to convey both styles using the internal sound generator of the PlayStation, because this sound system has a lot of limitations, like with the amount of memory. Since Ryu and Fou-Lu were totally different types of character, it was hard to express this difference with music. But I really enjoyed composing for each character.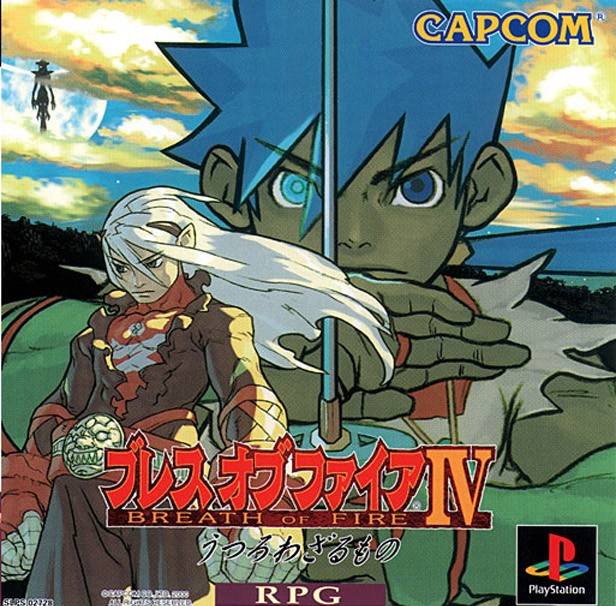 Patrick: What were the differences between co-composing for Breath of Fire III and fully composing Breath of Fire IV? What effect did that have on how you made the music for both games?
Yoshino Aoki: For Breath of Fire III, Akari Kaida was in charge as main composer. While she made the important decisions about the music, I could concentrate on composing. Regarding Breath of Fire IV, I had many things to do aside from composing music given my lead role on the title. For example, I had to join meetings regarding scheduling and whatnot.
Patrick: I've noticed that "Go By Ship" from Breath of Fire IV is based on the song "Steam Locomotion"  from Breath of Fire III. Is this a track you particularly liked?
Yoshino Aoki: Of course, I like this track. But the main reason is that both tracks were for an "ocean" scene, so I simply decided to arrange the music from "Steam Locomotion" in "Go By Ship."
Patrick: What are some of your favorite tracks that you worked on from Breath of Fire III and IV?
Yoshino Aoki: For Breath of Fire III, I definitely enjoy "Pure Again!" "People, Cats, Birds and Sea Lice" is also a favorite song of mine. If you translate the lyrics of this one to Japanese, you'll notice that the words really match to the melody of the music.
As for Breath of Fire IV, my favorite songs are "A Man ~Man~" and "Pabu-Pabu Puka-Puka" [Editor: "Floating Along" on the Breath of Fire IV Original Soundtrack] I also like the lyrics of "A Little After the Dream." The game's director Makoto Ikehara-san wrote the lyrics for this song. While the music and lyrics are quite simple, I am satisfied with them.
Patrick: The music from Breath of Fire has yet to be performed by a live orchestra. Have you ever thought about having Breath of Fire III and IV's music arranged for a live performance?
Yoshino Aoki: I've never thought about that and I also never had such a chance. At this time, it still may be difficult to make an orchestra concert dedicated to the Breath of Fire series a reality.
Patrick: Finally, what kind of projects are you working on right now with Unique Note?
Yoshino Aoki: Nothing has changed, I still keep composing, and not only for videogames. Recently I composed for the Android/iPhone title Merc Storia. You can check out the "Opening Trailer" along with some of my music below. I will be able to announce my next new title in the summer, but it is not the Breath of Fire series, I'm afraid.
Patrick: Thank you so much for your responses. Is there anything else you would like to say?
Yoshino Aoki:  In conclusion, I'm really happy to know that people still love the Breath of Fire series, even though 21 years have passed since the first Breath of Fire was released. Thank you so much Mr. Kulikowski, and to the people who read this article. I'm still composing music, and I hope we can meet each other once again through the music!
Posted on May 3, 2014 by Patrick Kulikowski. Last modified on May 3, 2014.