Xenoblade Chronicles 2 sound selection tracklist revealed
Monolith Soft's latest RPG, Xenoblade Chronicles 2, releases later this week but the people over at M2 Gaming appear to have got the collector's edition of the game early and has shared the track list of the Sound Selection CD on Facebook.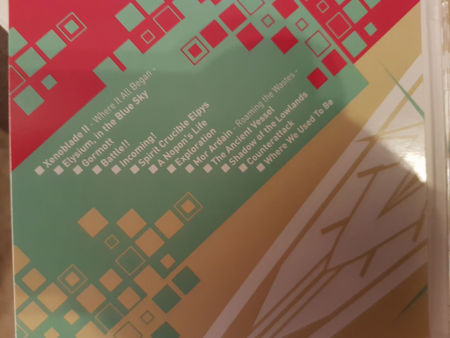 The track list is as follows:
Xenoblade II -Where it All Began-
Elysium, in the Blue Sky
Gormott
Battle!!
Incoming!
Spirit Crucible Elpys
A Nopon's Life
Exploration
Mor Ardain -Roaming the Wastes-
The Ancient Vessel
Shadow of the Lowlands
Counterattack
Where We Used To Be
Xenoblade Chronicles 2 releases on December 1st on Nintendo Switch, however there's currently no full soundtrack release scheduled, as lead composer Yasunori Mitsuda told us earlier this month.
UPDATE:
Since publishing this article earlier today, Nintendo has released a promotional video for the track "Shadow of the Lowlands", written by Yasunori Mitsuda and performed by the group Anuna.
Posted on November 27, 2017 by Mathew Gallagher. Last modified on November 27, 2017.