Tomoki Miyoshi Interview: Gaming's Youngest Musical Prodigy
At the age of just 20, Osaka-born, Boston-based cinematic composer Tomoki Miyoshi has achieved a lot. His debut project was a little game called SoulCalibur V, where he scored all the cinematics with the backing of Creative Intelligence Arts' Hiroaki Yura. Since then, he has gone strength-to-strength with works on video games such as Majin Station and Project Phoenix,  animes such as ARK IX, not to mention symphonic concerts and arranged albums. 
In this interview, Miyoshi reflects on how he has been influenced by Eastern and Western tradition in equal measure. He reflects on the whirlwind of the last few years, including his experiences on projects such as SoulCalibur V, Project Phoenix, and Monaco. Despite all his achievements, he remains humble, thankful for the opportunities offered to him, and, of course, true to his roots. Following in the footsteps of Yuzo Koshiro and Hitoshi Sakimoto, Tomoki Miyoshi is one of the youngest people ever to break into game music.
Interview Credits
Interview Subject: Tomoki Miyoshi
Interviewer: Chris Greening
Editor: Chris Greening
Coordination: Hiroaki Yura
Interview Content
Chris: Tomoki Miyoshi, welcome to Game Music Online and thanks for taking the time to talk to us. Born in Osaka, brought up in Sydney, and educated in Kobe and Berklee, you have been influenced by both East and West. Could you elaborate on how your Japanese heritage and Western education has influenced you and your musical approaches?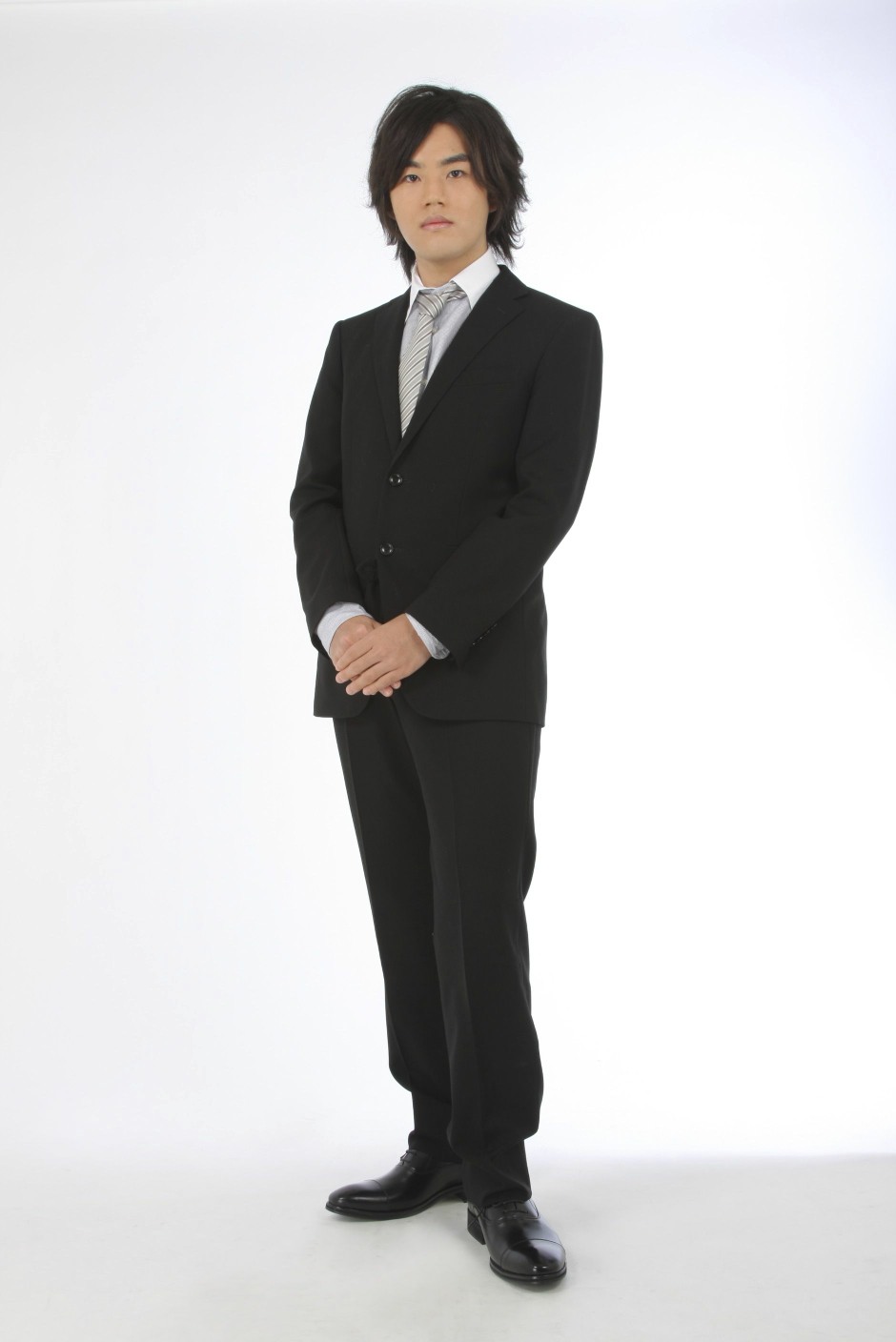 Tomoki Miyoshi: Hi Chris, it's really a pleasure to have this interview, and thank you very much for the invitation!
Having been born in Japan, I have had many cultural influences from Japan, but since I was also brought up in Sydney, Australia and attended college in Boston, I was fortunate enough to experience the yin and yang of both the East and West. I particularly love Gagaku (a type of Japanese classical music) and also the majestic sounds of film scores, so over the years, I've been implementing those two styles together in an attempt to express my personal perspective of the music.
Chris: Are there any artists and composers that you particularly aspire to?
Tomoki Miyoshi: I've loved the music of Thomas Newman and Joe Hisaishi ever since I started composing for Media, but Ryuichi Sakamoto is currently my greatest inspiration as he is so stylistically and culturally diverse. I hope I can collaborate with many artists from different genres and countries in the future like him!
Chris: Your debut work was scoring the cinematics for SoulCalibur V! Could you tell us how you became involved in this project and Creative Intelligence Arts? Was it a daunting or exciting experience?
Tomoki Miyoshi: As for how I became involved with SoulCalibur V and Creative Intelligence Arts, it all began when I was introduced to my current boss, Hiroaki Yura, during a piano lesson that I had been taking under the tutelage of his mother at the age of 15. After the brief encounter, he contacted me later and offered me small arranging projects at first, but these projects eventually lead to him giving me a chance at composing for SoulCalibur V. Looking back, I can't thank him enough for taking the responsibility of tasking a 16 year old with complete compositional and orchestration freedom for such a major work.
Needless to say, the process of composing and orchestrating 22-minutes of film score in a month was an unbelievably difficult challenge to me at the time, especially when you've religiously played the second sequel to the series in which you're writing for. Though, after the writing process, the recording and mixing sessions were just simply incredible. Having your piece played by an amazing orchestra like Eminence Symphony Orchestra and having it recorded and mixed by legendary sound engineer, John Kurlander, is an experience in which words fail to describe.
Chris: It would be interesting to hear more about how you approached the music of SoulCalibur V. What inspired you most when writing the music? Did you have much opportunity to study the cinematic scenes and discuss ideas with Junichi Nakatsuru?
Tomoki Miyoshi: I approached the score for SoulCalibur V by first discussing and studying the cinematic scenes with Hiroaki, who was my music supervisor for this project. Having studied at a conservatory that is closely affiliated with Berklee, my approach to writing music was very Jazz-oriented, although the music may not sound that way. I was very overwhelmed by the process of the directors, supervisors and producers rejecting my scores at first, but eventually learned that it was not only necessary, but a crucial process.
Inspiration came from relating the cinematic scenes to my life and the music I've loved along the way, and I believe I was able to capture what I wanted to express in the scores. I didn't have much time to discuss the scenes with Nakatsuru-san, but I was able to have very meaningful and awe-inspiring talks with him during the recording and mixing sessions.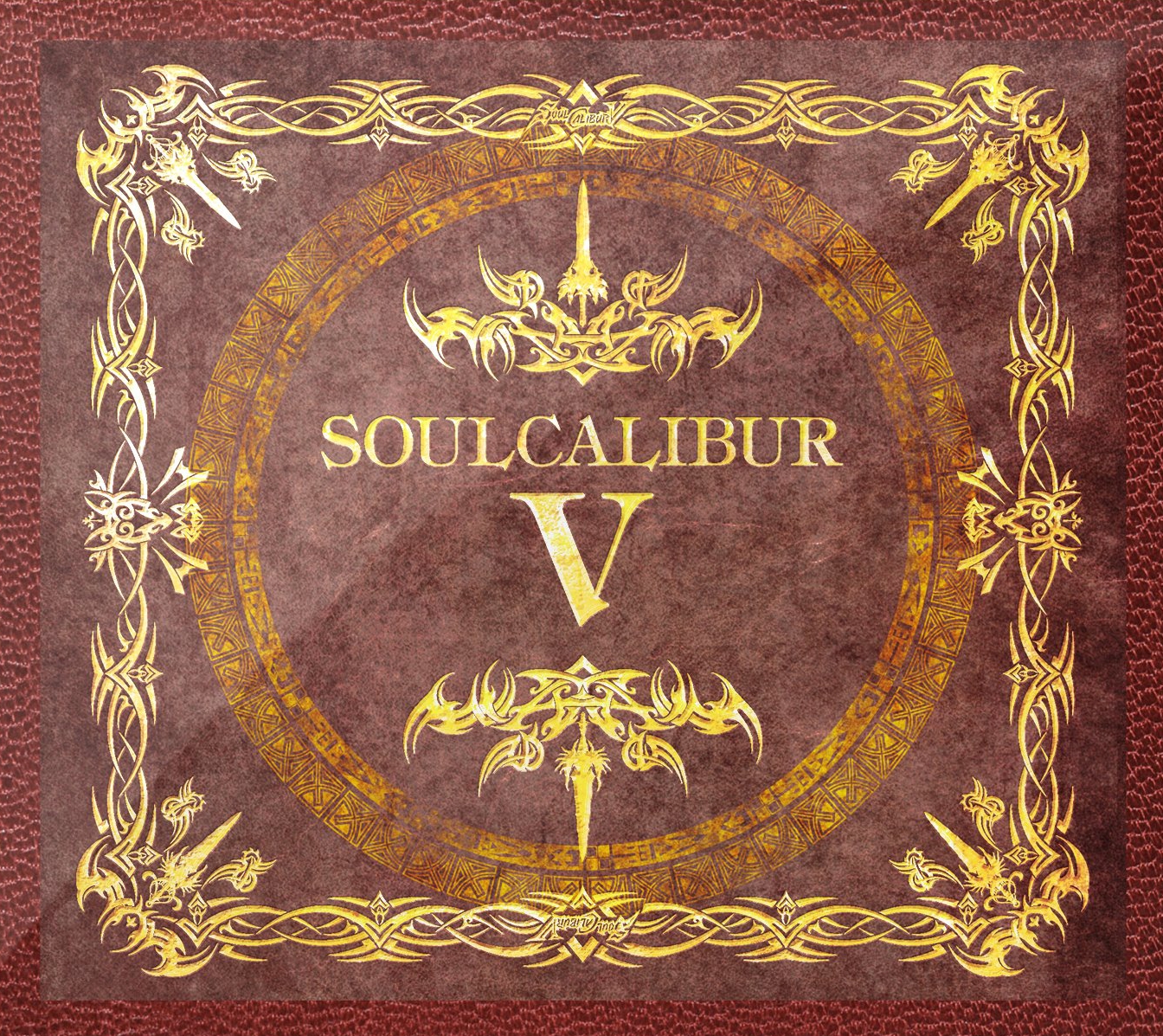 Chris: After completing work on SoulCalibur V, you were scouted to compose and orchestrate an entire anime. Could you tell us more about ARK IX and its music? How did you manage all the responsibilities of this much-larger assignment?
Tomoki Miyoshi: ARK IX is an animated series under the direction of Shin Itagaki and originally written by Kentarou Yasui. It was my debut anime project and was written during my first semester at Berklee. I like to think that the music that I wrote for ARK IX is quite battle-oriented and unconventional for anime music. The whole score is written on my computer, and there were no live instruments used. I had much difficulty managing the time to write the music since I had classes, but the animation inspired me very much and I had no difficulty coming up with the ideas for the score.
Chris: Your cinematic cues prove striking and emotional both in context and on a stand-alone basis. Could you elaborate more on your philosophies regarding film scoring? Do you consider film scoring to be more the work of a craftsman or an artist?
Tomoki Miyoshi: I've always valued the listening stage of music equally as much as the writing stage, and I've maintained the philosophy that a great score for media should also be a beautiful piece of music when listened to without the visual elements. The most difficult aspect of film scoring, I believe, is capturing and enhancing the scene after having understood what people might interpret. It requires a incredible amount of empathy, and also a lot of technical skills mainly syncing/spotting. I believe that film scoring is a perfect equilibrium between art and craftsmanship.
Chris: Over the years, you have worked with legends such as Yasunori Mitsuda on Skygalleon, Hiroki Kikuta on SoulCalibur V, and Nobuo Uematsu on Project Phoenix. Could you share your experiences on what it was like to work alongside these people? Did they influence your music to any extent?
Tomoki Miyoshi: I still can't believe so many of the things that have happened along the years and even what's happening now. I am so grateful to have worked alongside these legendary composers whom I've dreamt about simply encountering, let alone work with! Hiroki Kikuta-san is actually the person who convinced me to buy Logic Pro 9, with which I work on till this day! Without these encounters and experiences, I would not be able to write the music I was able to write. My music is always evolving as my inspirations expand with these master composers' masterpieces.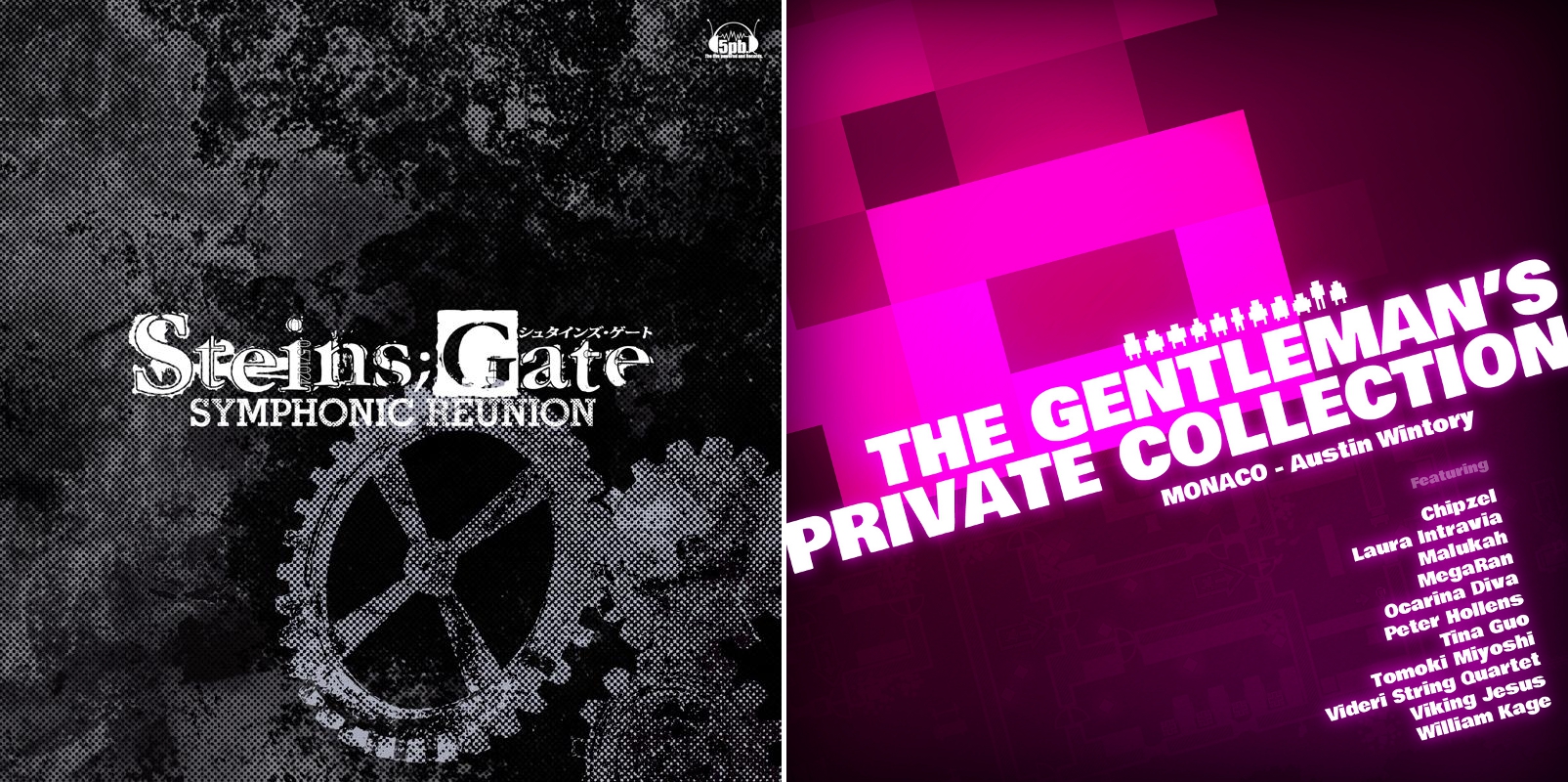 Chris: As an arranger, you have also produced a gorgeous symphonic interpretation of Takeshi Abo's Steins;Gate and a flashy violin and piano partita for Austin Wintory's Monaco. Could you elaborate on each of these arrangements? How did you incorporate the original source material while presenting classical twists?
Tomoki Miyoshi: Both of those arrangements were also written during my first semester at Berklee, and stylistically and structure-wise, I did not plan anything out. I wanted to let the atmosphere and the feel of the original composition to really sink into me, and then write my version in the most honest way possible since MAGES and Austin were kind enough to give me complete artistic freedom. I didn't intentionally write in a classical style, but that is how I felt it should sound. For the Steins;Gate arrangement, I wanted to really bring out the potential of each instrumentalist.
The Monaco track was really an amazing project since I received the project right after I encountered Austin's Grammy-nominated score for Journey, which completely changed the way I listened to music. Austin was very helpful throughout the writing process, and gave me great advice on how it could sound. Overall, it was really an amazing experience to work on these projects.
Chris: You were also one of the arrangers and orchestrators involved in the concert Video Games Unplugged: Symphony of Legends. Please could you share your memories of this event. What were your responsibilities?
Tomoki Miyoshi: Video Games Unplugged: Symphony of Legends was really a great experience. It was great to be able to speak with some of the original composers to discuss the orchestration such as Garry Schyman and Jesper Kyd.
I was assigned with orchestration and arrangements for several scores including a medley of my own compositions from SoulCalibur V. I was also assigned to write a medley based on Junichi Nakatsuru-san's music which was very difficult since I had to do it entirely by ears, followed by full orchestration and score prep for every single instrument section. Although the workload was unprecedented, the concert was amazing, and the Melbourne Symphony Orchestra performed immaculately.
Chris: Your music has been performed by several orchestras, including the Eminence Symphony and Melbourne Symphony. Can you tell us more about how you orchestrate your scores and prepare them for live performance? Are you closely involved in the recording scores?
Tomoki Miyoshi: I first begin the orchestration process on Logic Pro 9, and basically compose on it first to get the sound I'm thinking of. I then export the music, and send it over for approval, and once it is approved, I import the MIDI data into Finale and elaborate on the orchestration. Finally, I tweak everything on the conductor's score and the instrumental parts and export them one by one to a .PDF file to send to the project director. I haven't yet had any of my pieces orchestrated by anyone other than myself, and orchestration has become integral with my compositional process nowadays.
Chris: Together with Nobuo Uematsu and Kevin Penkin, you will also write the soundtrack for Project Phoenix. From interviews, you have indicated that you will be writing in-game music for the first time on this project. What has this been like? Could you tell us more about what to expect from your music?
Tomoki Miyoshi: It's really an honor to be working on my first JRPG in-game music with the legendary Nobuo Uematsu and my incredibly talented friend, Kevin Penkin. The composing process has been really great so far, and I've been able to discuss closely with Kevin regarding the music. Inspired by the director of this game, Hiroaki, who made this whole project happen, I am attempting to push beyond anything I've written so far. I will be doing my best to write music that can really inspire the audience!
Chris: Going back to the original question, you have lived, worked, and studied all over the world. Would you like to one day settle somewhere and, if so, where? What longer-term aspirations do you?
Tomoki Miyoshi: Having connected with many people from many different countries, I've realized that cultural differences may divide some, but people are people and I believe that people are inherently good. There is no one particular place in which I'd like to live, but I hope to travel all over the world and meet and connect with lots of people (Although, Iceland seems like an amazing place to live).
Chris: Finally, at the age of 20, you're astonishingly young to have so many projects under your belt. What would you say has been the main key to your success? What personal attributes have enabled you to break into this notoriously cutthroat industry?
Tomoki Miyoshi: Thank you so much for your kind words throughout this interview. As I said before, I still can't believe all the amazing things that have happened throughout these few years, but I know for a fact that I could never have done it alone. With the help of so many others, it was made possible.
To those aspiring to step into the industry, remember why you started in the first place. I still remind myself of why I started music, and thank music everyday for all the amazing experiences it has given me. If you love music enough, it will love you back, too. When you love something enough, it will just lead you in the right path. Don't be afraid to show your music to others, and keep writing!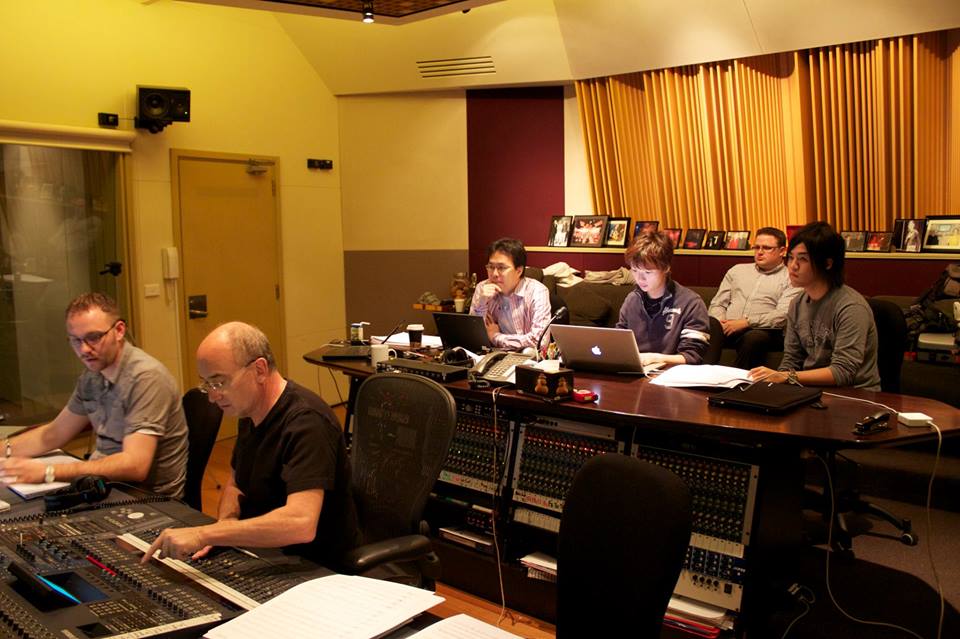 Chris: Thank you and all the best for the future!
Tomoki Miyoshi: Thank you for this interview, Chris. It was really great to answer your questions.
Posted on September 1, 2014 by Chris Greening. Last modified on September 1, 2014.