Thomas Boecker Interview: The Symphonic Game Music Concerts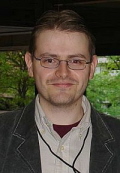 This is the first instalment of a three-part interview with Thomas Boecker. Thomas is producer and founder of the Symphonic Game Music Concert series, co-creator of the Merregnon trilogy, and advisor and former executive producer of PLAY! A Video Game Symphony.
His experience with such projects has enabled him to assist in the production of Masashi Hamauzu's solo album VIELEN DANK and work as the music producer for games such as S.T.A.L.K.E.R – Shadow of Chernobyl. He has loved game music since he was seven and has worked as producer for much of his adult life.
In this instalment, we discuss with Thomas the Symphonic Game Music Concert series, including the upcoming August 22 Leipzig concert for which tickets can be purchased here.
Interview Credits
Interview Subject: Thomas Boecker
Interviewer: Chris Greening
Editor: Chris Greening
Coordination: Chris Greening
Interview Content
Chris: What makes games and their music so special to you? How did one obsessive fan end up masterminding three of the game industry's most influential projects?
Thomas Boecker: I grew up in a very music- and technology-oriented family, so I assume that it was just a natural development over the years. At the very beginning when I was listening to music by Chris Huelsbeck on my Commodore 64 I just realised that this was what I liked. No, I loved it. I put it on tapes to be able to listen to it any time I wanted. It impressed me so much, because it captured me into another world. This power made it so special to me, and from this time I followed the game music industry more carefully.
I could continue my list with music from other composers on different computers and consoles in different years. The result would be the same, though: I loved what I heard, so that I wanted more of it. This feeling did not change over the years in any way.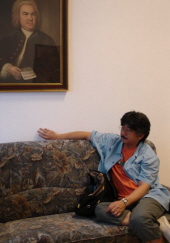 Chris: Please introduce the Leipzig Symphonic Game Music Concert series.
Thomas: The Symphonic Game Music Concerts in Leipzig, Germany are an annual series of concerts featuring game music performed at the famous Gewandhaus hall. We started in 2003 which marked the first symphonic game music concert outside of Japan, and we continued every year since then.
Chris: The fourth Symphonic Game Music Concert occurred on August 23, 2006. Tell us about your experiences and what it was like to perform an interpretation of Final Fantasy VI's "Dancing Mad" with pipe organ?
Thomas: The fourth concert was very special, because it was our first cooperation with a choir and we featured the wonderful pipe organ in the Gewandhaus. Final Fantasy VI is one of my favourite additions to the series, so it meant a lot to me personally. Once, Nobuo Uematsu told me that it would be his dream to have "Dancing Mad" performed by full orchestra, choir and pipe organ. This was quite a motivation for me and I am glad that we could make it, especially with him being in attendance at that evening. It was a great honour for all people involved.
Chris: This year, the fifth Symphonic Game Music Concert will take place on August 22. What should we expect from it?
Thomas: In short, it will be diverse!
The FILMharmonic Orchestra Prague and choir will be back again. I believe that we will break our own record on the number of special guests. Opera singer Izumi Masuda from Japan, percussionist Rony Barrak from the Lebanon, and singer Conny Collet from Germany. It is really great, and needless to say I am so excited about it. Besides this, we are going to announce details about a pipe organ performance, a short chamber music style part of the concert, a boy singer…
I am glad that we got Shiro Hamaguchi and Yuzo Koshiro again to arrange/orchestrate music for our concert, together with our team. For the first time, we are going to feature music by Masashi Hamauzu, who was born in Germany. This fact adds an extra layer of emotion to the performances, I believe.
In regards to the composers attending, we already confirmed Chris Huelsbeck. It will be the third time that he comes to Leipzig for a Symphonic Game Music Concert. There will be many more composers announced within the next months.
Chris: The Leipzig concerts are a mixture of new innovations and inspiration from Japanese concert series. What innovations are you most proud of?
Thomas: I am very happy that we can feature music from all over the world; this is a big plus in my book. Our concept allows us to present world-premieres to our audience, too, from games which are even not released yet and still in development. Last but not least, the huge amount of international special artists who are performing at our concerts; sometimes even the original composers by themselves.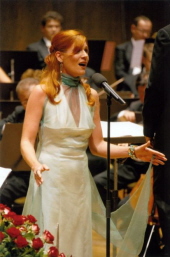 Chris: Which Japanese concerts were significant influences to you?
Thomas: Without a doubt: the Orchestral Game Concert series. It is no secret that I am a huge fan of the series, and that the Leipzig concerts were inspired by them, their focus on the music itself, their professionalism and the classic environment. Koichi Sugiyama is the real innovator, I have a lot of respect for his work!
The Final Fantasy concerts have had influences as well. When I attended one of the "Tour de Japon" events in Japan, it became a big wish of mine to feature the opera scene from Final Fantasy VI in the next Symphonic Game Music Concert 2004.
"VOICES" made me interested in asking Izumi Masuda to perform her music from Final Fantasy XI in Leipzig as well, which we are going to do in 2007, as said. I really like how these concerts are handled, in a very classical, calm, and respectful way.
Chris: How would you compare the concerts in the West with those of Japan at the moment?
Thomas: I think that symphonic Western game concerts — Leipzig aside — depend on visuals quite a lot. Although I could see that "VOICES" was pretty heavy on the visual side as well, I believe that current productions from the West are using more video clips from the games or visual effects in general to accompany what is happening on stage. It looks like a lot Western game concerts are concentrating on the games while Japanese game concerts celebrate the actual music. At least this is how it looks to me at the moment when thinking about symphonic concerts.
Unfortunately Japanese game concerts are still not very open for video game music outside of their own country. Which is no big surprise, though — Western games are not that popular in Japan at all. But I would love to see them featuring music from composers such as Chris Huelsbeck. I am pretty sure they would like it, even without knowing the games itself.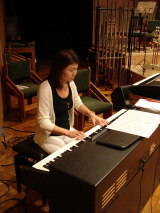 Chris: You are the pioneer of the Leipzig concert series, though many other individuals have contributed to their success. Which special artists and guests have attended your concerts?
Thomas: Special artists are in fact an important aspect of the concerts in Germany, as previously mentioned. For instance, we had James Walker, member of the Royal Shakespeare Company coming to our first concert in 2003, speaking the prologue of Merregnon 2.
We had pianist Seiji Honda performing music from "Final Fantasy" in 2004. I had the pleasure to meet him in Tokyo at the recordings of the Final Fantasy VII Piano Collections, so this is where the idea was coming from originally. I am very grateful for all the support that I got from Square-Enix over the years. The opera scene from the same game series was presented together with opera singers Erika Jarkovska, Miloslav Pelikan, and Vocel Roman. Rony Barrak, a Lebanese percussionist, was coming to Leipzig in 2005 same as the rock band -123 min. from Czech and German singer Conny Kollet. Last year "Castlevania" composer Michiru Yamane did a wonderful performance of her own music on cembalo and Daniela Kosinova playing the pipe organ.
Talking about composers, we had the great honour of having Nobuo Uematsu (Final Fantasy) to attend our concerts three times already. Other names that have featured are Chris Huelsbeck (Turrican), Yuzo Koshiro (ActRaiser), Rob Hubbard (International Karate), Jason Hayes (World of WarCraft), Christopher Lennertz (Medal of Honour), Steven Harwood (Brothers in Arms), Akira Yamaoka (Silent Hill), Junichi Nakatsuru (Soul Calibur), Gustaf Grefberg (Chronicles of Riddick), Leon Willet (Dreamfall), Kai Rosenkranz (Gothic 3), Olof Gustafsson (Battlefield 1942), Allister Brimble (Alienbreed), Tilman Sillescu (SpellForce), Andrew Barnabas (Primal), Richard Jacques (Headhunter), Markus Holler (S.T.A.L.K.E.R – Shadow of Chernobyl), and Fabian Del Priore (Extreme Assault), among others.
Especially personal was the attendance of Ingo Nugel (The Moment of Silence). He sadly passed away at the age of 30 a few weeks ago. We are going to perform his music from Settlers II with his brother Henning and his family in attendance in 2007's concert.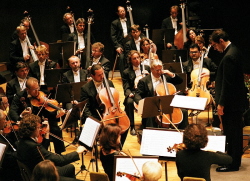 Chris: What distinguishes Andy Brick as a conductor and the FILMharmonic Orchestra as performers?
Thomas: Andy Brick is a game composer himself; he did the music for Sim City and The Sims 2 for example. Andy Brick is a perfectionist. He spends an incredible amount of time to get familiar with the scores. He dedicates all his time to make the evening of the Symphonic Game Concerts just perfect and this is what I like about him so much: his professionalism and love for the music.
The FILMharmonic Orchestra has an enormous experience with video game music, as they often record the original music. Examples are Splinter Cell, EverQuest II, Brothers in Arms, S.T.A.L.K.E.R – Shadow of Chernobyl, Untold Legends: Dark Kingdom, Dark Messiah, Shangokushi, Too Human, and many, many others.
They know what game music is all about and are used to it — they have performed it with excellence for many years. They have specialised in recording music for films and video games since 2000.
Chris: Do you care to give a few shoutouts to the various orchestrators and other people that work behind the scenes?
Thomas: Absolutely. First there is the management of the GC (Games Convention). The GC concerts are all their events. Without them, there would be no concert series at all: they trust and support me right from the beginning. They gave my idea a chance back in 2002 when I approached them for the first time.
Then there is Petr Pycha, orchestra manager of the FILMharmonic Orchestra. He is coordinating everything in regards to the orchestra and and he simply does an outstanding job every year, finding the right musicians and soloists. Fabian Del Priore arranged a lot of the music we perform at our concerts, including Turrican, Metal Gear Solid and Monkey Island.
Our team of orchestrators mainly consists of Adam Klemens, Jonne Valtonen, and Nic Raine. They are all into video game music. Adam Klemens orchestrated for us music from Apidya to Castlevania andFinal Fantasy and often conducts recordings of video game music, such as EverQuest II for example.
Jonne Valtonen did the orchestrations for Morrowind, Castlevania, and a number of PLAY! A Video Game Symphony arrangements, including the Super Mario and The Legend of Zelda suites. Jonne is a game composer by himself, e. g. for Death Rally, and a very famous figure in the European demo scene.
Last but not least: Nic Raine. He is famous for his movie orchestrations, especially for his collaboration with John Barry. For us he worked on music from Battlefield 1942 to Donkey Kong and Metal Gear Solid. Needless to say that I am very glad and very grateful to have them working with me.
Posted on April 1, 2007 by Chris Greening. Last modified on March 2, 2014.