Takahiro Eguchi Interview: A Talented Newcomer
Takahiro Eguchi is a relative newcomer to the world of game music, but he's already worked established a signature electronic style through his work on a wide range of scores, remixes, and original albums. His credits span from collaborations on the Tekken, Touhou, and 3D Dot Game Heroes franchises to production and leading roles on the original albums phg1 and paragraph.
Having previously interviewed SuperSweep veterans Shinji Hosoe, Ayako Saso, and Yousuke Yasui, we decided it was appropriate to put the spotlight on their team's most talented newcomer. In this interview, Eguchi reflects on his background, collaborations, and works, noting how he has always carefully balanced asserting his own identity with meeting the wider needs of collaborative or tribute projects.
Interview Credits
Interview Subject: Takahiro Eguchi
Interviewer: Don Kotowski, Chris Greening
Editor: Chris Greening
Translation & Localisation: Gerardo Iuliani
Coordination: Don Kotowski
Interview Content
Don: Takahiro Eguchi-san, many thanks for speaking with us today about your collective works. Before we begin, could you please give us some background on your musical background and the artists that influence you today?
Takahiro Eguchi: Thank you very much for taking the time to interview me too! About my background on music, everything started when I learned the trombone and played in a brass band back in middle school. I also spent a year in vocational school. As for the artists and bands that influenced me, I have to mention the music of the Pat Metheny Group, and works from people like Masashi Hamauzu-san and Hiroyuki Oshima-san!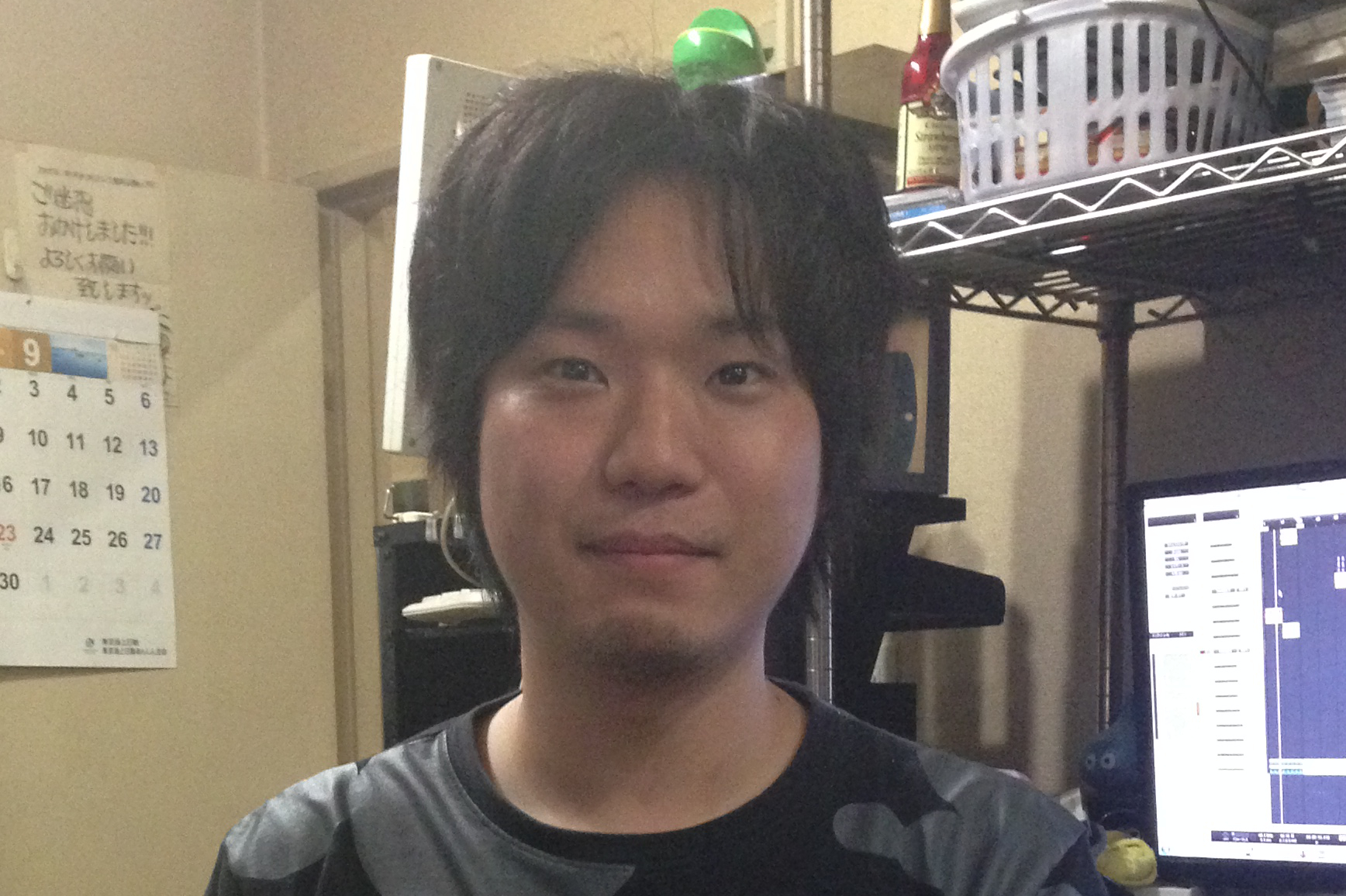 Don: In April 2009, you joined Supersweep, where you currently reside as a composer. Can you discuss what led to your employment there? Were you a fan of Shinji Hosoe and Ayako Saso's earlier works?
Takahiro Eguchi: The bosses at my previous workplace introduced me to Hosoe-san and Saso-san. When I met them and I heard their music, I felt as if I was listening to my own works. I love game music a lot too, so I've listened to the pieces that they've both made many times.
Don: During your time at SuperSweep, you have composed for several collaborative scores, including 3D Dot Game Heroes, and Ginga Force. Could you tell us your experiences on such titles?
Takahiro Eguchi: My first contribution to the company were several pieces of background music for 3D Dot Game Heroes. But since this was around the time I entered the company, I'm afraid I don't really remember much about it beyond being very fired up. (*laughs*)
For Dopamix, I contributed several tracks, including the third stage song. Since the compositions are for a rhythm game, I kept in mind that the music shouldn't feel too heavy and that the rhythm that would be easy to pick up. For Ginga Force, I only made a small contribution: the background music for the practice stages.
Don: You also wrote music for Tekken 3D: Prime Edition. What was it like contributing to such a revered series?
Takahiro Eguchi: For this project, I made background music for things like the new stages and the system screens. The entire Tekken series has a very stylish, modern sound throughout. After taking this in account, I did my best to ensure my compositions also gave off a general refreshing vibe.
Don: You have also been responsible for providing many remixes, both official and doujin, for many projects as well. Could you please describe your approach to remixing someone else's music and any challenges you feel come with such a task?
Takahiro Eguchi: When arranging, I always balance the need to satisfy people who know the original tracks with the need to change the atmosphere of the tracks in some way. I'm very cautious before arranging something into a style I personally like; I make sure I fully understand the original song first to ensure the approach fits.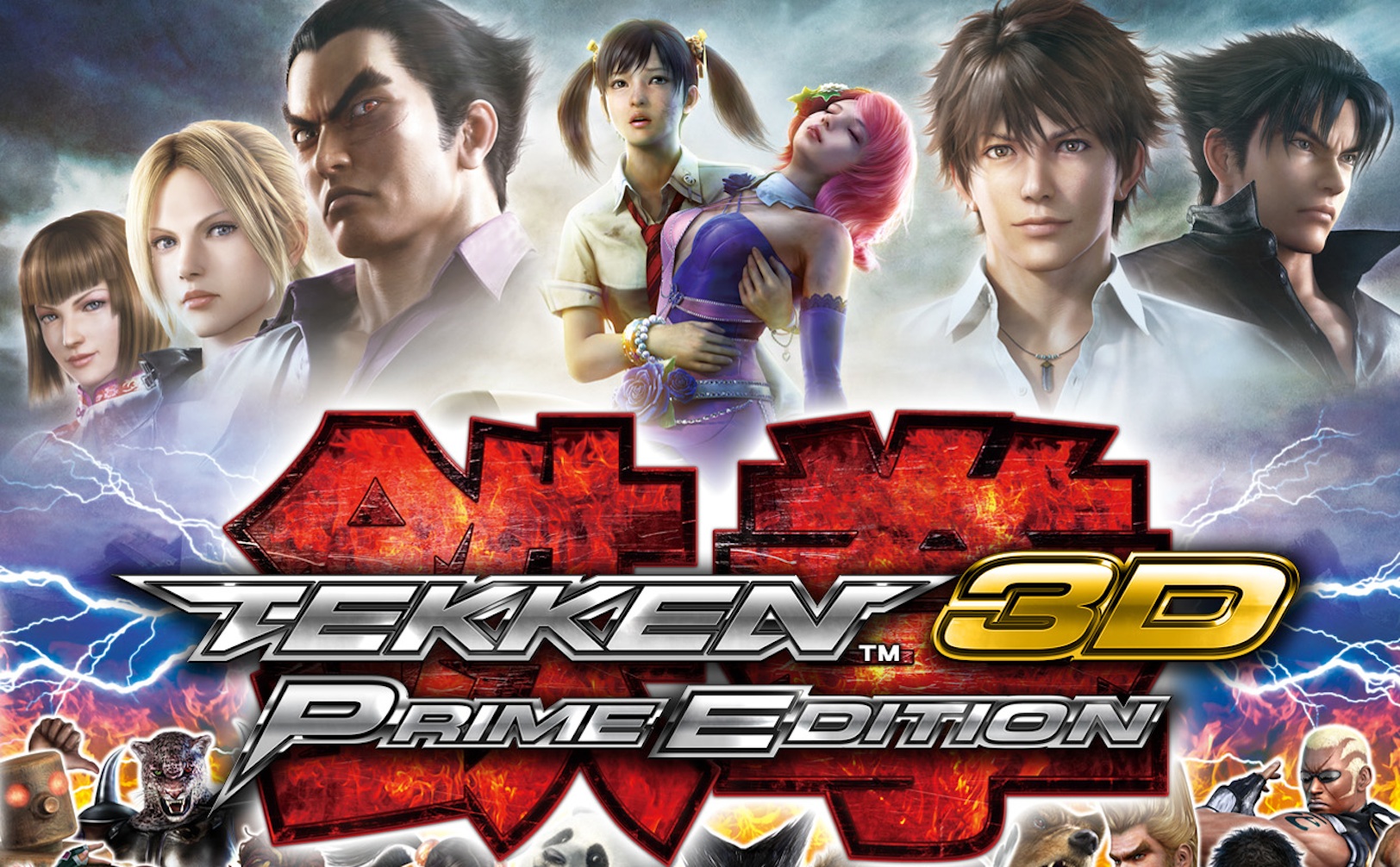 Don: As an arranger, you were also put in charge of interpreting tracks from the shmups Mamoru Has Been Cursed, Eschatos, Vectros, and Strania: The Stella Machine for their soundtrack releases, as well as several Touhou albums. How did you approach these tracks? Did you have much freedom?
Takahiro Eguchi: It depends entirely on the circumstances. For the Vectros Soundtrack, I took special care to make sure that I wouldn't degrade the atmosphere of Hisayoshi Ogura's originals. As these compositions were made with the game's worldview in mind, I took special care with their arrangement.
In contrast, I could approach Eschatos VGM Remix as freely as I liked. As the original songs had a nostalgic sound reminiscent of classic video games, I put all my heart into giving a modern twist for their arrangements. Likewise, I had complete freedom when working on the Touhou Gensou Shiten releases.
I arranged two tracks each for Mamoru Has Been Cursed! and Strania: The Stella Machine. For the former, I tried to keep on mind to keep the excellent quality of Yasui-san's original compositions while changing its atmosphere to make it livelier. I also aimed for the Strania tracks to be a refreshing change from the originals.
Don: A large majority of your original music can be found on the annual Nanosweep releases. Could you please describe how you approach each release and talk about any favorite compositions you've created for the series?
Takahiro Eguchi: Nanosweep is a series of collaboration CDs between NanoSounds and SuperSweep that's centered on club music. In terms of the albums as a whole, I really like Ryo Watanabe-san's songs. As for my own works, I'll mention a few favourites:
"Apture Sun": This was the first time I made a Trance piece, so the song was made through lots of trial-and-error. I ended up using all the synthesizers I liked to the fullest, so it ended up becoming a pretty long track in the end.
"Redring": Experiencing the Xbox's Red Ring of Death the day before inspired the title of this one. Back when I wrote it, I played an Xbox for the first time with a friend; barely ten minutes had passed after I picked up the controller when suddenly the red rings began flashing on the Xbox and it stopped working completely. So we went to a nearby game store and bought a new one. But once we got back to my friend's house and connected the cables to the new Xbox, as soon as we pressed the power button, those red rings showed up again.
"Ultra Voyager": This was the second collaborative work I made with my friend XIO-kun. While he is younger than me, he has a wonderful writing style and great abilities. In fact, he is sponsor of the label Japanese with Force. He really surprised me, as when I gave him the demo for this song, he sent to me the song in an almost complete form the next day. It's a song I really like a lot, so I asked Hosoe-san to please let me include it on the album (*laughs*)
We also recorded a hardcore version of it on the Japanese with Force 01 compilation disc, and I personally think it serves as a great finish to the original. Please give it a listen if you wish!
Don: You mentioned your collaboration with XIO, but you've also collaborated with a number of other artists. When it comes to collaboration, how do you approach the process of creating something that sounds cohesive, yet still retains a sense of your musicality as well as the co-collaborator? What was it like to collaborate with artists such as Tomohiko Togashi, Polo Rockers, and Kohta Naganuma?
Takahiro Eguchi: In all these cases, these collaborations arose because I was already in contact with the artists through Skype, Twitter, and the like. We didn't decide to pair up right away, but began working together at a later date.
Tomohiko Togashi is a good friend of mine, and as I live pretty close to him, I usually drop by his place whenever we're making a song together. Kohta Naganuma, on the other hand, is a friend I made over Twitter, so we pretty much make our works together over Twitter itself and file storage services. (By the way, his alias is something he thought up out of the blue, so it doesn't have any special meaning!) For Polo Rockers, I receive the images such as character designs from their illustrator, and I try to make the songs that fit them.
Don: You have released two solo albums, pgh1 and paragraph, under the KLAMNOP label. What was your approach to these albums? What led to paragraph being a more vocal-led album and how do you choose the vocalists for your works?
Takahiro Eguchi: Both pgh1 and paragraph are albums that serve mainly to compile songs I've made before. pgh1 was the very first time I made a CD myself, the reason being that I wanted to try making an album that gathered all my songs and allowed me to listen to them in a convenient way.
About paragraph, in addition to being more vocal-focused in comparison to pgh1, more people were involved with its creation too. It ended becoming the product it is from the feelings of wanting to make it from all the kinds of people that worked on it!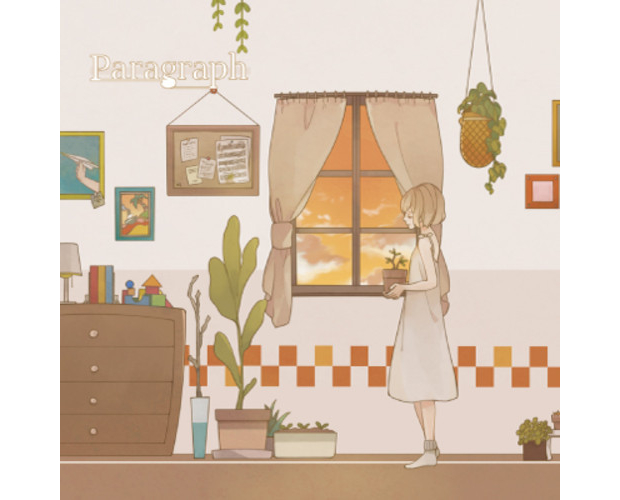 Don: This year, the anime No Game No Life was released in Japan, of which you are one of the composers. Compared to composing for a video game, what are the struggles of composing for an anime? How did the team approach the music for this particular series?
Takahiro Eguchi: I think it's just natural… but I put all my heart into making sure my pieces matched the worldview of the anime. The deadlines are a bit shorter compared to the ones I had when making music for a video game, so this project might have been somewhat more difficult for me. Still, since the product features a unique worldview, I got the chance to make some fun background music.
Don: Thank you once again for your time today, Eguchi-san. What can we expect from you in the near future, in terms of original music, remixes, and game works? Is there anything you would like to tell your fans around the world?
Takahiro Eguchi: I released my second collaborative album during the fall M3 this year, called Sei-Kan Ambience. I also plan to release a solo album during next year's spring M3. Please check it out if you're interested! And thanks to everyone for reading this interview! I want to continue doing a wide range of projects, so I'll be counting on you all to check them out!
Posted on December 13, 2014 by Don Kotowski. Last modified on December 13, 2014.