Shoji Meguro returning for Persona 5 anime
Shoji Meguro is returning to the Shin Megami Tensei series to compose for an anime adaptation of the JRPG mega-hit Persona 5, according to a report by Game Informer.  Based on the music accompanying the trailer, the series seems set to feature new arrangements of the Persona 5 soundtrack's best hits.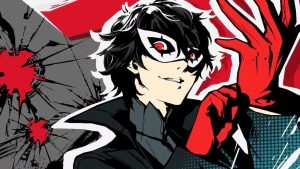 Persona 5 released last year to widespread acclaim, due in no small part to Meguro-san's musical score for the game.  We at VGMO were big fans of Persona 5's funk-infused soundtrack, which received a glowing review and an award for Album of the Year as part of our Annual Game Music Awards.
Persona 5's anime adaptation will begin airing on Saturday, April 7th.  An English subbed version of animation will be available on Hulu and Crunchyroll for English-speaking audiences that day as well.  In the meantime, you can watch the trailer here.
Posted on April 4, 2018 by Reilly Farrell. Last modified on April 4, 2018.