R: Racing Evolution soundtrack announced at Ridge Racer DJ event
On June 15, Namco held the seven hour DJ event Ridge Racer Night 2 at Shibuya amate-raxi in celebration of the series' 20th anniversary. During the course of the evening, ten composers from across the history of the Ridge Racer series performed renditions of their iconic works from the franchises, among them Shinji Hosoe, Taku Inoue, Yuu Miyake, Takayuki Aihara, and Nobuyoshi Sano.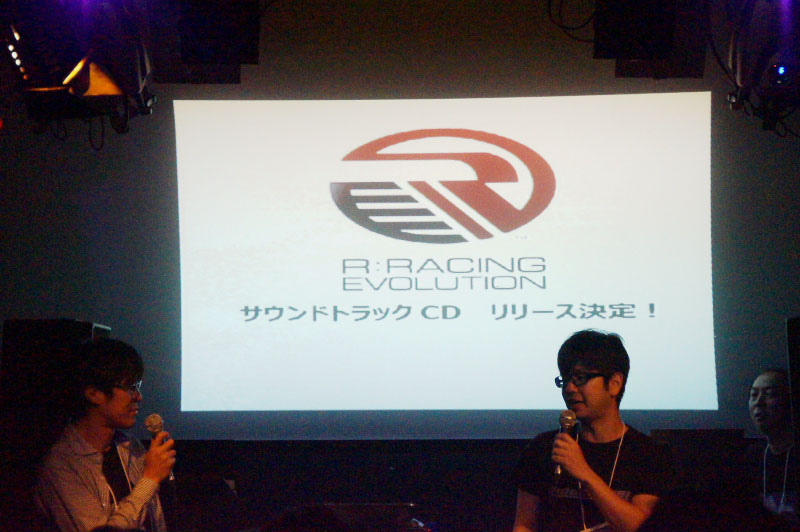 At the event, Game Watch revealed that SuperSweep officially announced that they would release an official soundtrack album dedicated to R: Racing Evolution, a 2003 spinoff title from the series featuring licensed cars. We asked Shinji Hosoe four years ago about potentially making a soundtrack release and it's finally happening. The game features music from artists including Hiroshi Okubo, Yuu Miyake, Ryo Watanabe, and Akitaka Tohyama. All five artists performed their music from the game at Ridge Racer Night 2.
Posted on June 19, 2014 by Chris Greening. Last modified on June 21, 2014.