Press Start concert to feature new Michiru Yamane arrangement
On September 13, 2014 at the Tokyo Metropolitan Art Space, Famitsu will present Press Start: Symphony of Games 2014. The latest instalment in a long-running line of Japanese video game concerts, the concert will feature performances of popular Japanese video games performed by the Kanagawa Philharmonic Orchestra and special soloists.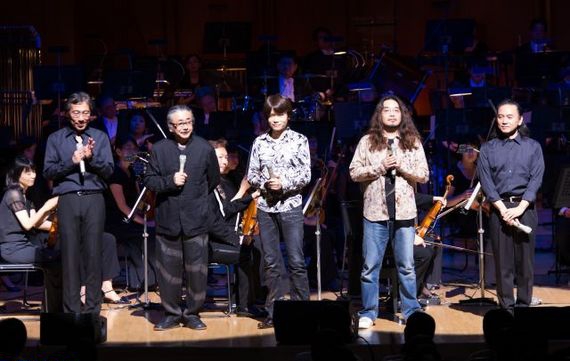 Once again, the concert is being planned by legendary composers Nobuo Uematsu and Shogo Sakai, game designers Masahiro Sakurai, and conductor Taiko Takemoto. Already, the organisers have revealed several titles that will be performed at the concert:
Super Smash Bros. series (Nintendo)
Etrian Odyssey (Atlus)
Toukiden & Toukiden Extreme (KOEI Tecmo Games)
Final Fantasy XIII (Square Enix)
Persona 4 (Atlus)
Pokemon X & Y (Nintendo)
Castlevania: Symphony of the Night (Konami)
Suikoden (Konami)
Michiru Yamane has announced that she personally arranged the suite from Castlevania: Symphony of the Night that will be performed at the title. It will feature adaptations of four of her original compositions from the game, "Wood Carving Partita", "Dance of Pearls", "Death's Ballad", and "Lost Paintings".
Posted on August 19, 2014 by Chris Greening. Last modified on August 19, 2014.