Nobuo Uematsu Interview: 10 Short Stories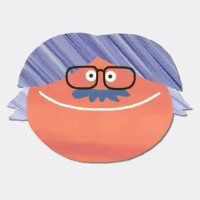 Since becoming a freelancer, Nobuo Uematsu has worked on a wide range of projects. In addition to pioneering epic new game and anime scores, he has also scored more light-hearted projects. Foremost among these is 10 Short Stories, Nobuo Uematsu's solo album featuring ten humorous songs and accompanying videos and artwork.
Our webmaster received the opportunity to interview Nobuo Uematsu at Distant Worlds II – More Music from Final Fantasy. During the interview, Nobuo Uematsu revealed more about the concept, inspirations, and production of 10 Short Stories. Furthermore, he revealed more details his other recent game projects, the similarly light-hearted Sakura Note and the upcoming Fantasy Life.
Interview Credits
Interview Subject: Nobuo Uematsu
Interviewer: Chris Greening
Editor: Chris Greening
Translation & Localisation: Kanako Boecker
Coordination: Hiroki Ogawa, Arnie Roth, Chris Szuberla, Leanne Araya, Tony Lundman, Thomas Boecker
Interview Content
Chris: Nobuo Uematsu, we greatly appreciate your time today. We'd like to mainly focus on your recent solo album 10 Short Stories. First of all, could you tell uys about how this album was inspired?
Nobuo Uematsu: 10 Short Stories was conceived as a solo project to celebrate my 50th birthday. I am known primarily as a video game music composer and I am often expected to create serious classically-oriented works. However, this isn't really my true character and I wanted to create something that reflects my underlying enthusiasm instead. As a result, I took a very light-hearted and comical approach throughout 10 Short Stories.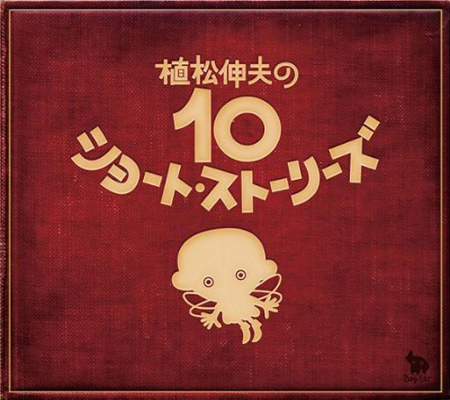 Chris: 10 Short Stories was released from your own record label, Dog Ear Records? Do you think the independent publishing approach enabled you to be more liberated creatively?
Nobuo Uematsu: Yes, in this case I was completely free to decide on the direction of the album for the first time. I was able to create melodies and portray characters without any constraints, unlike all game scores. Such music wouldn't normally be released by a commercial record label, so the independent distribution approach certainly helped to ensure the album was viable.
Chris: As the name implies, each song in 10 Short Stories tells a story. Could you elaborate on how you emphasised the image aspect of the album?
Nobuo Uematsu: Yes, there is a story behind each of the songs. This is particularly reflected by the lyrics in both the Japanese and English versions. In addition, the physical version of 10 Short Stories is actually an enhanced CD, so it is possible to view animated videos accompanying each song through a computer player.
Chris: I'm especially interested to hear about the inspirations lying behind two of my favourites, "Coconut Castaway" and "Here Comes Conga Boy"…
Nobuo Uematsu: "Coconut Castaway" was actually the very first track I wrote when I was an infant. As a result, the song is very special to me and was the second single I released for 10 Short Stories. As for "Here Comes Conga Boy", it's a tropical tune that was inspired by an artist who used to play the conga outside my house!
Chris: You collaborated extensively with vocalist and arranger CHiCO of ACE on the album. How did you come to work together and what was it like to work with her?
Nobuo Uematsu: I've actually known CHiCO for years. We first met at a party, where I invited her to learn the Irish fiddle with me. We took lessons together and her very humorous character made it all the more interesting. We worked together over a decade ago on the vocal album Ten Plants 2 Children's Songs and, after that collaboration was successful, I asked her to work with me on 10 Short Stories. It was very impressive to work with her during the recording session. She is a very exacting person that really puts the focus on specifics.
Chris: In addition to the physical release in Japanese, there was an international version of 10 Short Stories released through iTunes. Could you elaborate on what inspired this version and how you produced it?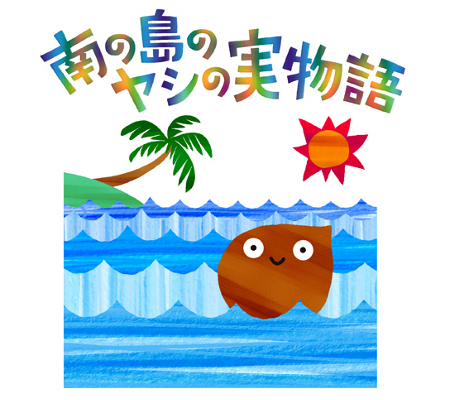 Nobuo Uematsu: I wanted to ensure that 10 Short Stories was accessible for Japanese and English audiences alike. The Japanese lyrics are very amusing and feature lots of jokes. I therefore wanted to ensure English audiences could understand them and I hired a native English speaking lyricist to translate them.
Chris: How did you approach the performance of the English version?
Nobuo Uematsu: We hired new singers for the international version. When CHiCO sung the lyrics, it wasn't entirely possible to understand the messages, so we hired native English singers instead. We nevertheless ensured that we maintained the light-hearted aura of the album by using children's singers with quite cute voices.
Chris: 10 Short Stories isn't the only light-hearted project you released this year. I found Sakura Notequite comparable to your Super Nintendo works. Was this homage to the days of old intentional?
Nobuo Uematsu: Yes, this was intentional. The director wanted to have music with a similar aura to Super Nintendo times. I would have been preferred to have decided my own approach for the score and don't really like to have strict requirements when scoring. Nevertheless, I obliged and created a rather nostalgic score.
Chris: Your involvement in Fantasy Life was announced at the same time as Sakura Note, though the game isn't currently out. Could you give any hints about what we should expect from the score?
Nobuo Uematsu: This time I didn't have any specific requests from the production team. As a result, I was able to write a little more freely, just like I did on 10 Short Stories. The result is a very colourful score that I hope you will all enjoy.
Chris: Coming round full circle, apparently Fantasy Life has a connection to 10 Short Stories. Are you able to elaborate on this?
Nobuo Uematsu: Yes, the two projects are somewhat connected. The president of Level 5 was looking for a desirable approach for the theme song of Fantasy Life. He was soon introduced to 10 Short Stories and wanted something just like "Hikkari Pikkari", which he thought was perfect in style for the game. However, the lyrics weren't really appropriate for the game, given their rather frivolous nature. We therefore adapted the song for the specific purpose of the game.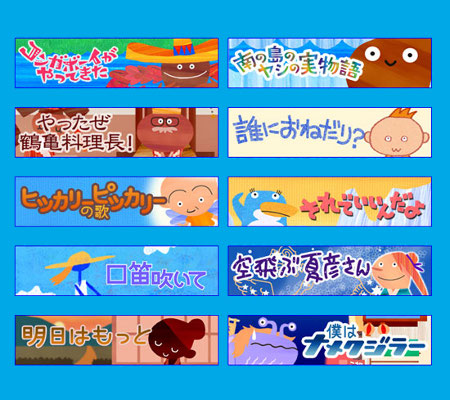 Chris: Between solo albums, game and anime scores, concert appearances, and band productions, you clearly have a lot on. How do you manage to fit everything in?
Nobuo Uematsu: Yes, I am busier than ever these days and it can be difficult to fit everything in. Generally, I do not take days off and even work on Sundays. In addition, I am only usually able to make brief stops when I attend concert productions like Distant Worlds, so that I am able to focus on musical productions. Fortunately, I receive the help of arrangers on certain projects and also benefit from assistance from the producers and administrators at Dog Ear Records. It is good to create refreshing projects like 10 Short Stories between my score works.
Chris: Many thanks for your time today, Nobuo Uematsu. We hope you enjoy Distant Worlds II – More Music from Final Fantasy!
Many thanks to Hiroki Ogawa, Arnie Roth, Chris Szuberla, Leanne Araya, Tony Lundman, and Thomas Boecker for helping to organise interview. Special thanks to Kanako Boecker for her insightful translations.
Posted on July 20, 2010 by Chris Greening. Last modified on March 2, 2014.