Masahiro Aoki Interview: Inside Japan's Doujin Scene
At the age of just 29, Masahiro Aoki has already has had a very successful career as both a doujin and professional musician. Many of his followers know him as Godspeed, the musician and guitarist behind many incredible arranged and original albums. However, he also spend six years scoring Capcom's biggest franchises, including Sengoku Basara and Mega Man. 
In the first part of this two-part interview, Aoki discusses his background and doujin works. He reflects on the game scores and rock guitarists that have inspired him, before detailing the four original albums that he produced together with other leading doujin musicians in Japan. This interview provides a valuable insight into both the artist, as well as the doujin scene in general, which has rarely been discussed in the West.
Interview Credits
Interview Subject: Masahiro Aoki
Interviewer: Chris Greening
Translation & Localisation: Masahiro Aoki, Gerardo Iuliani
Editor: Chris Greening
Coordination: Don Kotowski
Interview Content
Chris: Masahiro Aoki, many thanks for talking to us today. First of all, could you tell us about how you became a musician? Could you tell us about your musical background and education?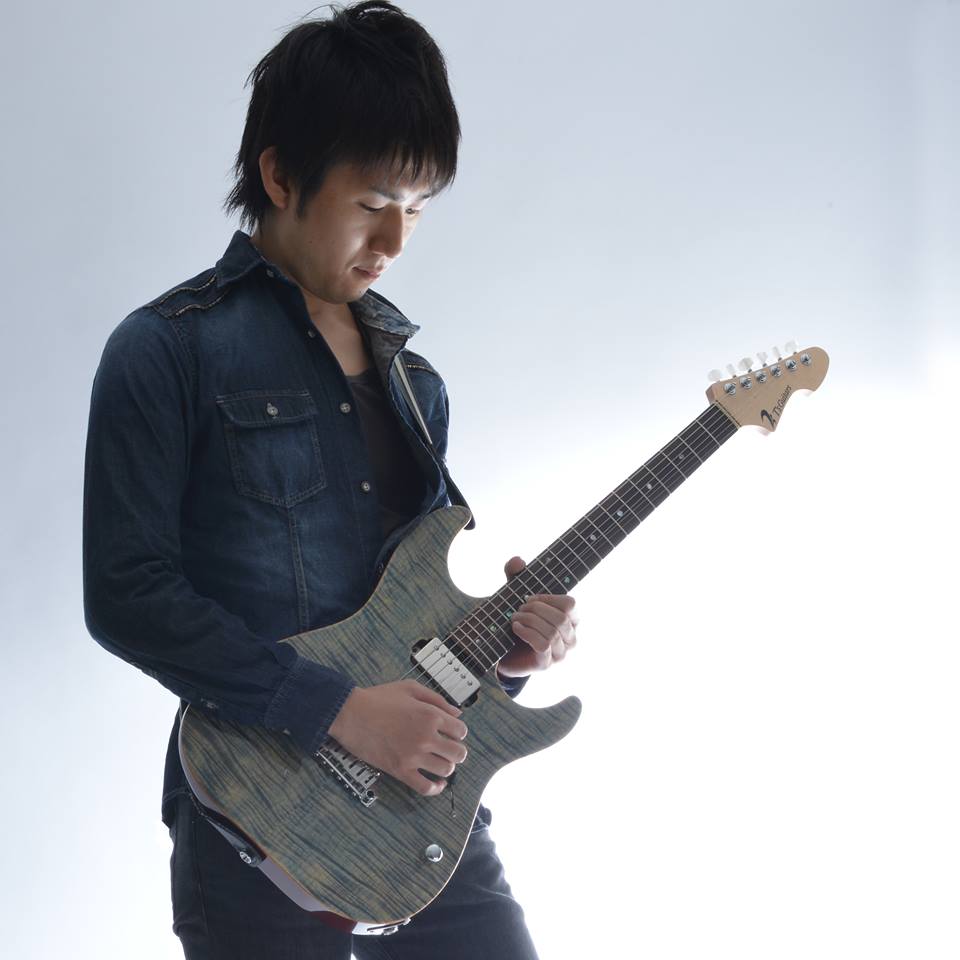 Masahiro Aoki: I began learning to play the piano around when I was five years old, but I switched over to learning guitar when I was fourteen. After that, I taught myself how to play guitar, compose, arrange, make orchestrations, and mix. As pretty much everything I heard during my childhood were either classical piano songs or soundtracks to games, I gained a lot of admiration for instrumental music. This served as the entire basis for the musical experiences I now have under my belt.
Chris: Through your personal ViViX label, you have released a series of rock-influenced original albums. What rock artists and guitarists particularly inspire you? To what extent have they influenced your work?
Masahiro Aoki: There are several rock guitarists that I admire so much that they have become heroes to me. I've received a lot of influence from many famous rock guitarists such as TAK MATSUMOTO from B'z, Yngwie Malmsteem, Paul Gilbert, Steve Vai, and such. And while I was in the middle of copying their music through guitar, I eventually found myself frustrated by feelings that had one root: "I want to put 100% into making music that I like". That was the excuse I made for myself so I could start composing my own songs, and even now, the concept that is the most important for me whenever I'm composing is "making something that I know I want to hear".
Now I think about it, all of the guitar heroes I like so much are also great composers themselves. They all have representatives songs and phrases that have become sort of trademarks. This was another of the reasons that pushed me to become a composer. And furthermore, they also have first-class producers at their side. If I ever thought of what kind of attitude I'd have if I was a guitarist myself, it'd be one in which I'd have a heavy influence over the label owner that was at my side.
Chris: Like many of Japan's doujin artists, you first gained exposure with unofficial arrangements of various fan favourites, including the Touhou series and Square's works. Is it safe to assume you are a big game music fan? Which game music impresses you and why?
Masahiro Aoki: Yes, I am a great fan of video game music! Especially from Square JRPGs such as Final Fantasy and Romancing Saga, and I also love the music from Rockman a lot. I'm particularly taken by their battle themes. Given it was impossible to search for information or strategies for the games in the Internet back then, the battle themes from these games were what gave me the greatest feeling of tension from all the instrumental music I had everyday contact with.
Chris: Your doujin arrangements continue to receive much attention in Japan and the West alike. Looking back at these works, what albums and arrangements are you most proud of?
Masahiro Aoki: There are lots of arrangements I'm very fond of. But among them all, the arrangement I've liked the most might be the one I made from the Mega Man 3 ending theme (though that isn't a doujin one) [Editor's Note: An arrangement from the album We Are ROCK-MEN!]. When I made that arrangement, I made sure to analyze what was behind the charm of the original version, and I put all my heart into maximizing that charm, which I think was why I could express so much of Blues' pathos. Still, it's pretty hard to think of myself as being proud of my own arrangement. That's because I don't think I can ever surpass how I felt and how moved I was when I first heard the original version of that song.
Chris: You recently reuniting with Serenade, a band that you formed with fellow doujin musicians supply and Azu♪, that debuted with a series of Final Fantasy arrangements. Could you tell us about your latest works together?
Masahiro Aoki: growl is the first work that Serenade have worked on together for around six and a half years. After we made our third album, moonshine, all of the members in the band had the feelings of "wanting to make an even more hardcore album for their next work". growl was the end result of having given form to these ideas. While aesthetically it's hard to understand, since it is an intense instrumental album, it could also be described as a product that presents a unique worldview.
Chris: In a further work, you also produced the AGMA-nominated G5 2013 last year. Could you tell us more about the overall concept of this album and your contributions to it?
Masahiro Aoki: The concept for G5 2013 was to create "the coolest guitar instrumental album in the entire world". It's true that there are lots of people that can play the guitar quickly and lots of people that can play it precisely, but the goal of the G5 Project was appealing to the coolest instrumentalists among them. We introduced a new member, YAMATO, at the time of making this album. Having five guitarists with their performances fighting against each other made for quite a thrilling album.
As for my own songs, with "Journey", I had the help of the professional orchestrator Mr. John Graham from LA, who alongside the producer Mr. Koyo Sanae, allowed us the chance to experiment with the world-first union of a Hollywood orchestra and a distortion guitar. As a result, the piece included a lot of experimental elements.
Chris: You've also formed a new unit, G.O.D. (Guitarists on Demand), and released your debut album through Bandcamp. Can you tell us a bit about this unit and the album.
Masahiro Aoki: The concept of the album G.O.D. is the rise of a new guitar hero, which is why it's such a guitar-oriented album. The G.O.D. project has a similar concept to G5 Project, but since the participants here were comparatively younger, it falls into a more modern genre. It has a sense of closing the gap between ourselves and our listeners / fans, and since we made it with the goal of us all stirring up the guitar scene together, we put all of our hearts in making that a reality not only in the contents of the album, as we also made the advertising and promoting techniques for it as friendly as we could.
This year, we're working on our second album. Given we've added two new world-class members to our ranks, I expect we'll be able to make the coolest album in the world, so please look forward to it.
Chris: You also recently announced NEXT. Is this a best album of sorts?
Masahiro Aoki: Yes, for NEXT, maybe the most accurate way to put it would be calling it a best-of album for Godspeed itself. I think it's a product that people who recently discovered me, as well as those people that only know me from my works at Capcom, would enjoy.
However, NEXT isn't just a best-of album. It also features two new songs, while I also made new versions for three of my older songs, so we could call it an album where my guitar spirit is recorded without sparing anything. There are nine songs ranging from unplugged performances to orchestral ones. At its core, it's an intense work comprising genres such as hard rock and progressive metal. It's release date has been settled to on July 9th this year, so please make sure to check it once it's out.
We have also just announced the G5 Project's next album, Kindred Spirits Guitar Arrange Album, will be released on the same date. It features guitar covers of singer Maiko Horisawa's debut album.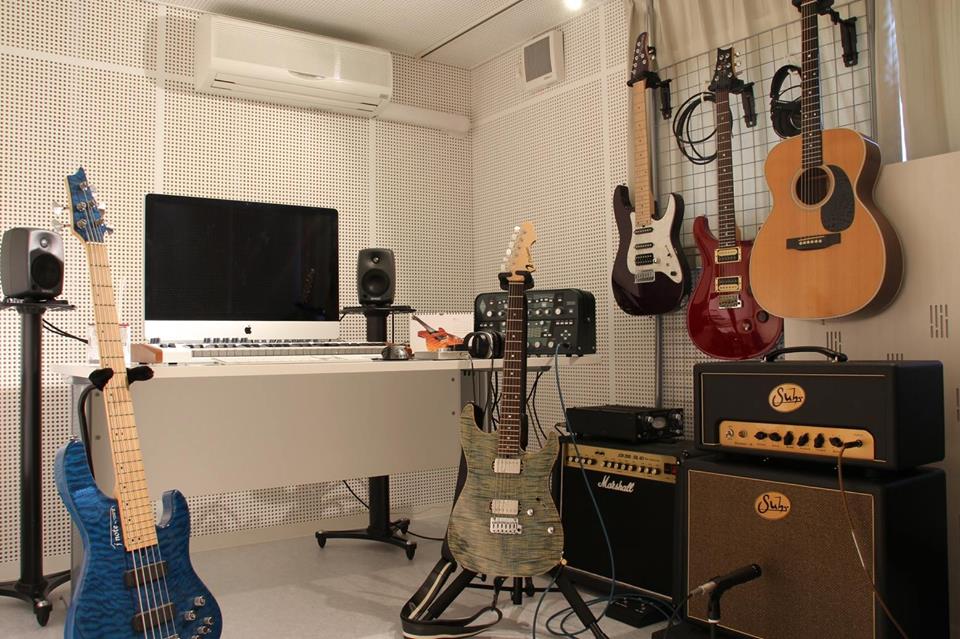 Chris: During your time in the scene, you have featured on albums alongside many other doujin legends, including MintJam, Azu♪, S.S.H., Ryo Takeshita, and Shoichiro Sakamoto. Is it safe to assume that there are close friendships and cooperations between doujin musicians? Are there any interactions that have been particularly special to you?
Masahiro Aoki: Yes, since then, I've established a deep relationship with them and many of them are now very close friends of mine. We're always exchanging lots of information about music, and some of them even actually engaged on musical activities for serenade and G5 alongside me [Editor's Note: For example, Azu♪ and MintJam's a2c]. And that's not all: I feel pretty closely connected to people like S.S.H., as I have very special of memories of them coming night after night to play FPS games such as Unreal Tournament 2004.
In the second part of this interview, to be published later this month, Masahiro Aoki will discuss his Capcom scores such as Sengoku Basara, go into more detail about writing the ROCK-MEN albums, and reveal his plans for the future.
Posted on June 11, 2014 by Chris Greening. Last modified on June 12, 2014.