Mariam Abounnasr Interview: Orchestrating Procyon Studio's Projects
Mariam Abounnasr, a newcomer in the game music world, has had a very busy couple of years. In these past year, she has orchestrated portions of Valkyria: Azure Revolution, Xenoblade Chronicles 2, and Final Fantasy XV: EPISODE IGNIS, as well as debuted as a composer with her work on Another Eden. 
In this interview, she discusses her contributions to the above works, talks about her approach to the ANÚNA pieces for the upcoming Xenogears remastered soundtrack, and offers a peek at how she's approaching her next game score, Wonder Gravity. 
Interview Credits
Interview Subject: Mariam Abounnasr
Interviewer: Don Kotowski
Editor: Don Kotowski
Coordination: Don Kotowski
Interview Content
Don: Mariam Abounnasr san, thank you so much for doing this interview with us today. First of all, could you tell us about your musical background, education, and influences? What led you to join Procyon Studio and becoming a video game sound creator?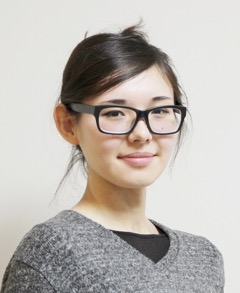 Mariam Abounnasr: I started to take piano lessons at the age of 7. I also got into composing around the same age, doing my own sketches as a hobby. At 14, I started to take classes in composition, music theory and history. It was around this time when the idea of pursuing a career as a composer grew on me, which lead me to study music at university.
During my time at the university, I worked at a concert hall in London and had the opportunity to work for Fuzjko Hemming's recital. The concert coordinator knew Yasunori Mitsuda san and kindly got in touch with him for me. I hardly remember our first meeting, however I do remember feeling very nervous. At the end of the meeting, I was assigned a new project at Procyon Studio.
I love listening to any genre of music, but I especially like listening to classical contemporary music such as Stravinsky, Bartok, Steve Reich and Arvo Part. I am also very fond of French composers like Faure, Saint-Saens and Poulenc.
When I was 14, I had my first encounter with games, playing Klonoa 2: Lunatea's Veil by Bandai Namco. Not only was I hooked on the game, but also the music itself just astonished me in so many levels. After this experience, I started listening to game music, particularly music from the Final Fantasy series. I began to delve deeper into game music, gradually discovering artists like Nobuo Uematsu, Masashi Hamauzu and Kumi Tanioka.
Don: At Procyon Studio, you have been primarily responsible for the orchestration of a variety of soundtracks, both to games and animated films. When deciding how to orchestrate a piece of music, what factors do you take into account and if possible, could you give some examples of some of your favorite pieces you've orchestrated?
Mariam Abounnasr: When orchestrating for games, movies, or any other form of media, I always make sure that I know what the composed draft needs and whether my orchestration serves a purpose. There are various ways in orchestrating a piece of music. One way is where you simply take a piano tune and craft it into an orchestral piece without changing the structure. Another way involves creating a brand new piece by recycling melodies and motifs from other pieces, which requires structuring on top of orchestrating. Both of the ways mentioned requires the understanding of the sound world that is needed and to make sure that the music serves the required scene. 
I enjoyed orchestrating for an animated film Black Butler: Book of the Atlantic. It was my first animated film that I worked on. Unfortunately, there were limited amount of time in creating each piece, so I spent arranging one piece per day. But the story and the general worldview of the anime were very well written so it made it enjoyable to write for. There are many pieces that I am attached to, but to name a few, I enjoyed writing "Black Nature" and "Kaleidoscope". I generally find writing for movie scenes far easier than games because writing for games requires imagining what the game would be like when it is finalised.
Don: With Valkyria: Azure Revolution, the soundtrack has a very militaristic aspect to it, but also a more emotional and personal touch to the melodies. For the pieces you were responsible for, what were some of the challenges you encountered while trying to keep both of these elements balanced?
Mariam Abounnasr: Valkyria: Azure Revolution was one of the toughest project that I had worked on so far because I stayed up two nights in a row, chained to my desk in tears! Apart from that, the privilege of working with Tokyo Symphony Orchestra was very exciting and I still make use of what I have learned throughout this project to my current work. This was actually my first attempt at writing for such a large ensemble. I also learned so much from the arranger Sachiko Miyano san, who is an inspiration to me as an arranger.
It was quite challenging to have variety of moods and avoid making everything sound militaristic but it was an opportunity for me to experiment. For example, "Imperial City Elsinore" arranged by Sachiko Miyano san (which is the original piece for the one I arranged "Enlivened City"), depicts the atmosphere of the city Elsinore when the economy is doing well. As the original already sounded bright, I had to find new ways to create liveliness and joyfulness without relying too much on brass instruments, like in the beginning of "Vanargand". On top of that, I wrote "Enlivened City" straight after "Anti Valkyria Headquarters" which is very militaristic, so it was hard to 'reset' my mind for writing "Enlivened City".
Don: Another game with which you were responsible for some orchestration is the recent Xenoblade Chronicles 2. Generally speaking, what types of tunes were you responsible for orchestrating? Could you highlight some of your favorite pieces you worked on, and what challenges did you face given the multitude of composers featured on the soundtrack?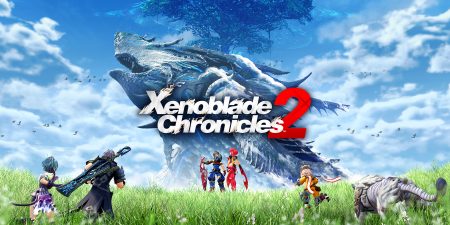 Mariam Abounnasr: I orchestrated and arranged Mitsuda san's music only. As Mitsuda san acted not only as a composer but also as a sound producer, so I stepped in to help. As the soundtrack isn't out yet, I am not sure how much I can say, but I worked mainly on the cutscenes and a few field and battle music. Aside from meeting wonderful composers like ACE, Hiramatsu san and Kiyota san, my personal highlight was working with ANÚNA for the first time. I worked on the night version of Tehosoir and Indoline Praetorium, trying to create some contrast to the day versions of the pieces. The sound that ANÚNA creates is very distinctive, very transparent and mystic, yet different from an ordinary choir you hear at church. My challenge was to capture ANÚNA's distinct sounds and bring that into my arrangement. It gave me the opportunity to explore musical textures and colours that I wouldn't normally write for a choir.
Don: Another recent release for which you played a part was FINAL FANTASY XV: EPISODE IGNIS. Specifically, you were responsible for "A United Front." Are any additional considerations taken to your orchestration when also having to incorporate vocals?
Mariam Abounnasr: The choir was the main feature of the music, so I had to be sure that the orchestra doesn't overpower it. Several instruments usually double the melodic line of the choir, sometimes by the strings and other times by the brass. This effectively emphasises the choir, while the orchestra serves as an accompaniment. Another consideration was that I had to use the theme of Ignis and Ravus to create a new battle piece, "A United Front" from scratch. I made sure that the two melodies of Ignis and Ravus were noticeable to the listeners so that it was clear that they were fighting together in the game. It was quite difficult to balance out the battle mood of the piece against the sentimental melodic lines of Ignis and Ravus.
It was my first time to work with the Brussels Philharmonic Orchestra and Flemish Radio Choir, which was a tremendous experience.
Don: Your debut as a game composer came with Another Eden. What was it like being on the other end of the spectrum, composing rather than orchestrating, and could you reflect on how you created your portions of the soundtrack and talk about any favorites you might have?
Mariam Abounnasr: It was definitely a conscious effort to switch my mindset to composing when writing for Another Eden. Shunsuke Tsuchiya and I were the main composers while Mitsuda san wrote the main theme of the music. The game involves time travel to the past, present and the future, where each era has a unique atmosphere, needing different types of music, such as electronic, celtic, orchestral and band. The project allowed me to delve into new genres that I've never got to write before. Usually orchestrating involves classical instruments, which is something I am used to writing for. So in that sense, "Baruoki" and "Those Who Inherit The Stars" gave me new light into composing. "Baruoki" is the first town the players see, and a sense of home and warmth with a catchy tune was ideal. For "Those Who Inherit The Stars", I have used an Irish instrument Uilleann Pipes in a different context as an attempt to do something new (same for "Graceful Emptiness").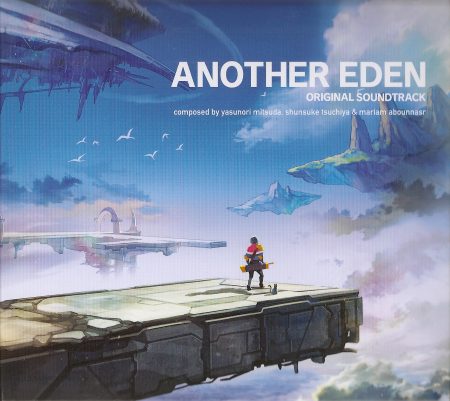 Don: It was recently announced that you would be the composer for the SEGA mobile game, Wonder Gravity. If possible, could you talk about any influences and inspirations that helped you craft the soundtrack and what those who play the game might expect from the soundtrack?
Mariam Abounnasr: Wonder Gravity is an adventure RPG game and throughout, the term 'gravity' plays a role. It is set in a world where there is no land or sea, and people can become gravity users by eating the fruit of Pino (Pino are beings that come from the stars). I chose the instrumentation of the main theme as orchestral with a solo trumpet in order to depict the game's grand story and refreshing emphasis of blue pictures. Generally, the music has an acoustic touch, but I've also written rock and electronic for battle scenes. The game is still in development but it is scheduled to be released within 2018, and there is a trailer on the website, where some of the music can be heard.
Don: Later this year, Xenogears will have a 20th anniversary concert and soundtrack remaster release. What was it like to work on one of Mitsuda san's most iconic soundtracks? You'll also be working with ANÚNA to recreate some of Mitsuda's vocal works on the soundtrack. How will you leverage ANÚNA's sound to bring a fresh interpretation to his original music?
Mariam Abounnasr: To be honest, I am still trying to fully grasp Xenogears' complex story as it was only later on in my life when I got to know about the game. But I know how big and important the concert will be and it is an absolute honour to be part of it as an arranger. Mitsuda san and Miyano san are on board for arranging (which is currently in progress).
Like in Xenoblade Chronicles 2, it was yet again a pleasure working with ANÚNA for the second time. This time, ANÚNA and I (along with other instrumental musicians) are reviving the music of Xenogears in a new context. As mentioned earlier, ANÚNA has a very distinctive sound and we needed to somehow blend the sound of ANÚNA with the sound of Xenogears without totally changing the shape and the feel of the original. Knowing the story and the relationships of the characters were essential because the background of the music became the foundation of the arranging process. Perhaps it would be interesting to look at the concert as a way of looking back at the world of Xenogears from a different angle. The lyrics that ANÚNA would sing have great importance, as it is heavily related to the story, so it is worth being aware of it. In terms of the instrumental side, we needed to think thoroughly about what could work within the given instrumentation so that it conveys the original music through a new context. I really hope the listeners will enjoy the new life that we have put into the soundtrack.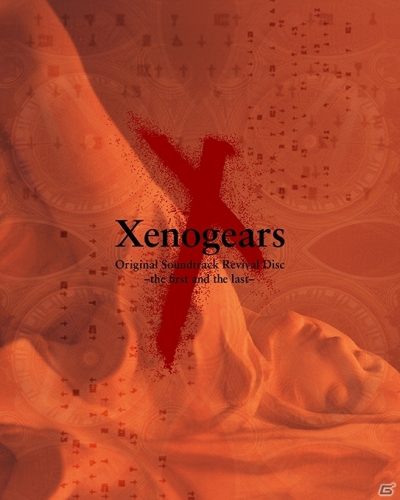 Don: Once again, thank you for taking time out of your busy schedule to talk with us today. Is there anything you would like to tell the fans of the various soundtracks you've worked on over the past couple of years and what can we look forward to in 2018 and beyond?
Mariam Abounnasr: This was a good opportunity for me to look back at what I did, and it was a pleasure being able to talk about what orchestrators/arrangers do, as it is usually not widely talked about. Despite the fact that arranging and composing are two different things, each skill affect the other in some ways and I am willing to continue both for future projects.
There are some projects that are not announced yet, but currently I am continuing to work on the additional contents of Another Eden and there will be a few announcements coming up around the end of April about the game. Also I am working on a new series of anime called Inazuma Eleven.
Posted on April 3, 2018 by Don Kotowski. Last modified on April 3, 2018.