Legend of Mana arranged album finally announced
Back in the 90s, it was conventional for Square's RPGs to be commemorated with arranged albums. The main games in the Final Fantasy and Romancing SaGa series received arranged albums, as did others such as Secret of Mana, Chocobo's Mystery Dungeon, Parasite Eve, and Xenogears. But until now, one of Square's most revered soundtracks — Yoko Shimomura's spirited, eclectic Legend of Mana — has fallen by the wayside. Square Enix will now right this wrong.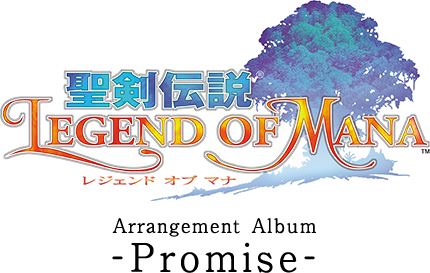 On September 30, Square Enix Music will release Seiken Densetsu Legend of Mana Arrangement Album -Promise-. Produced by Shimomura herself, it will feature highlights from the soundtrack revived with high-quality arrangements recorded with professional musicians. The track listings, arrangers, and performers have yet to be revealed, though listeners can enjoy a sample of the arrangement of the title theme on the main site.
Not all is rosy in the world of Square, however. We haven't received any recent news about the Chrono Cross arranged album in close to a decade since its initial announcement. But as Promise will hopefully demonstrate, great things come to those who wait.
Posted on July 20, 2015 by Chris Greening. Last modified on July 21, 2015.