Kenji Ito Interview: A Blossoming Freelance Career
Since leaving Square in 2001, Kenji Ito's career has blossomed. He has scored everything from video games to visual novels to animes. In addition, he has produced two solo albums, collaborated with numerous vocalists, created various remixes, and, as a pianist, established three performance units.
In this interview, Kenji Ito discusses his recent game and non-game projects. Among the works he discusses include Okami Kakushi, Wizardry: Renaissance, Bullet Soul, and pop'n music. He also places special focus on the units Piece of Wonder, Resonator, and ITOKENS, which he intends to focus on throughout next year. This interview is an excellent opportunity to learn about what the SaGa composer is up to these days.
Interview Credits
Interview Subject: Kenji Ito
Interviewer: Chris Greening
Editor: Chris Greening
Translation & Localization: Rebecca Capowski
Support: Don Kotowski
Interview Content
Chris: Kenji Ito, many thanks for speaking to us about your recent works today. It seems you are very busy these days between your soundtrack, vocal, and arrangement productions. How are you finding your work these days? Is it hard to fit everything in?
Kenji Ito: At the moment, I am doing a lot of works for games, a lot of which are still unannounced. However next year, I'd like to concentrate on a more artistic aspect of my career. I'll be doing more live performances with several ensembles, namely Piece of Wonder, Resonator, and the ITOKENS.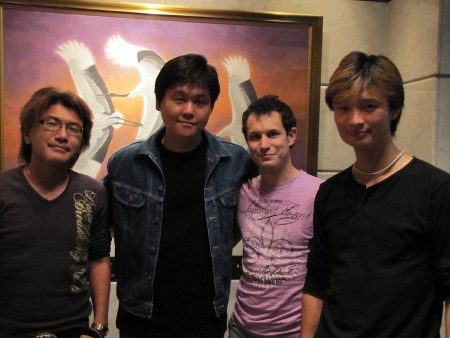 Chris: While you are principally known as an instrumental composer, you have worked increasingly in vocal music productions in recent years. What do you consider important when creating vocal music compared with instrumental works? Do you think these are the features that have made you sought after by popular artists over the years?
Kenji Ito: Yes, I have been producing more and more vocal music since creating the theme song forChocobo Racing. I think the main reason I am sought after by popular artists is because of the people I have worked during my career. These people have helped expand my name amongst other artists.
Talking generally, when composing for vocal music, I am very conscious of how the melody line is phrased. I actually sing a bit myself, which influences my approach.
Chris: Indeed, over the years, you have also worked in the studio with many famous vocalists, including Akiko Hasegawa (Level Infinity), Akiko Shikata (Istoria ~Musa~), Yoko Takahashi (Lux-Pain), and Azumi Inoue (Ar tonelico III). What collaborations, and on what productions, have been most enjoyable and memorable for you?
Kenji Ito: I must say every project is memorable. However, the project that was most enjoyable was with Shikata, who is also a creator, composer, and a lyricist. With Shikata, I felt it was a spiritual collaboration and this enabled both of us to learn from each other.
Chris: While you have created many vocal works over the years, your most expansive production to date is the original album Dream Temple. Could you elaborate on what was the concept of this album and how you developed it with vocalist Yuduki?
Kenji Ito: The original concept was created by myself and the lyricist Mori-san. The idea was to tell a unique story on each track; as a result, there were eight life stories to tell and each story is set in a different generation. The vocalist of the album, Yuduki, is a great singer. She almost feels like an reincarnation of a singer from a few centuries ago.
Chris: One of your most recent collaborations is with nao as part of DystopiaGround. Could you discuss how you became involved in this project? In particular, how did you approach "Love for Sail" onEuclidean and "Ryuusei no Bitfrost" for Neptune?
Kenji Ito: DystopiaGround is a Doujin Circle in which I was invited to take part. I actually became involved with this project through 5pb producer Chiyomaru Shikura, though I am only involved as a composer.
As for the specific pieces you mentioned, I approached "Love for Sail" in a conservative manner because I did not know nao's range. This track was arranged by Shinji Hosoe. "Ryuusei no Bitfrost", which is the theme song for the game Hyperdimension Neptune, is written after understanding her range and the nature of her vocal style.
Chris: You have also made memorable live appearances with vocal artists over the years, including Extra: Hyper Game Music Event, #mmclub, and Pures' plays. Could you share some experiences of such events and what it was like to perform live?
Kenji Ito: I actually received a request to perform with the #mmclub. I felt really nervous, yet at the same time very excited, to perform with the keyboardist Minoru Mukaiya who is from the famous instrumental band Casiopea.
On Extra: Hyper Game Music Event, I formed a world music group with vocalist Kyoko Kishikawa, and some of our performances are featured on the official compilation and live album.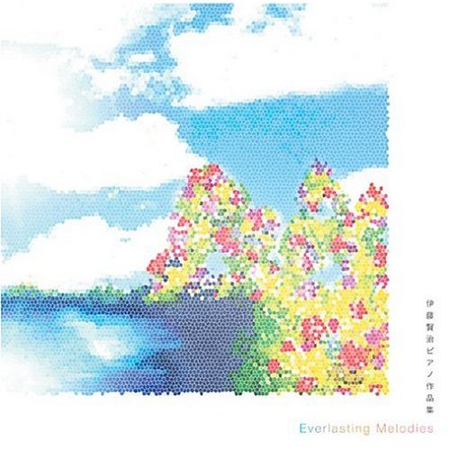 Chris: As you mentioned earlier, you also recently formed the instrumental band Piece of Wonder in the last year. Could you tell us about the aims of the band? What was it like to appear together at the Gentle Echo Meetings and Dog Ear Records' events?
Kenji Ito: For Piece of Wonder, we aim to perform smooth and melodious jazz music. The band is formed of myself on piano, Kiyo Takiyama on drums, Tatsuro Yokoyama on guitar, and Takaya Anada on cello. It's an enjoyable project and the events by Dog Ear Records and Gentle Echo have been highlights. Sometimes solos can be nerve-racking, but it's a lot of fun because we're kind of all in it together. We aim to perform at the Tokyo Jazz Festival some day!
Chris: It would also be interesting to learn more about your experiences creating solo piano music. What are your principles when composing and arranging piano music? Could you relate this to your approach on your first original album Everlasting Memories?
Kenji Ito: My principal for creating piano music is to offer a "storytelling" melody line. The melody will need to encompass something that everyone can listen to and relate to — something along the lines of popular music. These techniques are used in Everlasting Melodies. This album is dedicated to my cousin as he passed away.
Chris: Between your works on vocal and piano productions, you have also worked on a number of new game soundtracks in the past year. Starting off with Wizardry: Renaissance, how did you approach the main theme for the title and how did it serve as an inspiration for the rest of the score? Is it true that you created the composition in the memory of Kentaro Haneda?
Kenji Ito: Yes, I composed Wizardry: Renaissance to the image of Mr Haneda. I was very conscious of his legacy, and wanted to pay homage to him and his music. I like a lot of his other works as well, having researched his anime scores like Macross and Space Battleship Yamato.
Chris: You have also created RPG scores for unusual platforms, namely Hero Must Die and Bullets, Demons, and Girls for mobile phones. Could you tell us about how you approach the music for such platforms compared with other works?
Kenji Ito: The basics don't change in terms of creating music for most media, as the melody comes first in my compositional process. This was certainly the case for both Hero Must Die and Bullets, Demon, and Girls. The difference is how the music is arranged, as each media format has its own limitations and each platform has its unique character.
Chris: You have made recurring contributions to Konami's Bemani line, specifically the pop'n music series and the GuitarFreaks line. Could you elaborate on your offerings for this series? How does composing music for interactive gameplay in this game compare with creating typical game music?
Kenji Ito: Konami offered me this job because the producer loved the SaGa series. Since he heard I was a freelancer, he approached me to compose for pop'n music 13 Carnival. As a result, Konami's first request was that I wrote pop music, though I later also participated on GuitarFreaks V6 Blazing.
In terms of composition for this type of project, one must think about how fun it is to actually play the game, instead of just trying to make music that sounds good on a stand-alone level. Creating music for a "music" game is therefore quite challenging and unique.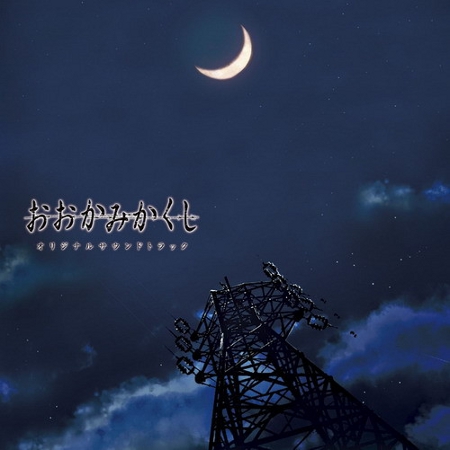 Chris: Also from Konami, Okami Kakushi is another unusual project from you, since the game is a visual novel. What music did you feel was most appropriate for the visual style of the game?
Kenji Ito: I felt this title was a horror game. This was a first for me and so I had had a fun but hard time. I had to use a lot of dissonance in the melody lines, in combination with various sound effects and atmospheric ambience, to create the desired horror feel.
Chris: I should mention that this was not your first visual novel score, as you previously worked on Lux-Pain with Yasuyuki Suzuki. Were your previous experiences on Lux-Pain influential in your approach toOkami Kakushi?
Kenji Ito: Not so much actually. For me, Lux-Pain is more of a suspense, rather than horror, title. It also has a more mechanical image in my view, whereas Okami Kakushi is an old Showa-styled game. These differentiations were important to me when creating their scores.
Chris: Your anime debut, The Promise I Made Over the Blue Sky, was also based originally on a visual novel. What was it like to work on an anime production for the first time? How did you adapt it for its piano arranged album?
Kenji Ito: It was hard work, but very fun. As this project was controlled by the Sound Director, he had the final say. I can't say whether that was a good or a bad thing, but I had a hard time trying to predict what he was going to tell me.
For the arrangement album, I was able to express what I couldn't within the film and was, for instance, liberated from length limitations. This album was treated as a collaborative project, with various guest arrangers being featured.
Chris: In the last few months, you have worked closely with Kohta Takahashi as the unit Resonator. What is the concept of this group? Was it your work on the DeathSmiles' arranged album that led to your collaboration together?
Kenji Ito: Actually, the first time I collaborated with Ridge Racer's Kohta Takahashi was the arranged album for the aforementioned anime. Our unit Resonator aims to create instrumental DJ and club music like The Chemical Brothers. I dream of performing outside of Japan with this group.
Chris: You recently collaborated together on the original shooter Bullet Soul and the arranged album for DoDonPachi Dai-Fukkatsu. How did you and Takahashi approach both of these productions?
Kenji Ito: The music of Resonator can be produced either by myself or Takahashi. The DoDonPachi Dai-Fukkatsu Arrange Album is actually produced by Takahashi and I'll be doing the rest. On Bullet Soul, in contrast, I did all the composition and the arrangement while Takahashi did the sound design, guitar and mix. Takahashi will talk about these collaborations further in his interview with you.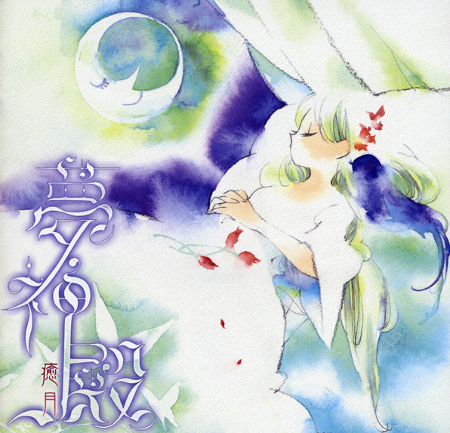 Chris: Many thanks for your time today, Kenji Ito. Is there anything else you would like to say about your recent or upcoming works? In addition, is there any message you would like to leave to your fans around the world?
Kenji Ito: Next year, I'd like to do more artistic works as you can see! In addition to Resonator and Piece of Wonder, I have set up a unit called the ITOKENS. It features the ensemble keyboards, bass, and drum and will be like Yellow Magic Orchestra. Please support my projects. Thank you.
Many thanks to Rebecca Capowski for assistance translating this interview.
Posted on November 29, 2010 by Chris Greening. Last modified on March 2, 2014.