Josh Barron Spotlight: Ethereal Arrangements for Piano and Strings
Josh Barron has been arranging music since 2005 when he first came across and began interpreting the soundtrack of the Kingdom Hearts series on the piano. Since then, he's arranged several scores from Final Fantasy to Xenogears for various fan-arranged projects and has been hired by groups like Ronime Studios to produce scores and arrangements with instrumentation ranging from synth sounds to chamber ensembles.
Today Barron released The ETHEReal String Project, a licensed arranged album featuring string and piano interpretations of music from series such as Final Fantasy, Mass Effect, and Metal Gear. Produced in collaboration with cover music pioneer Sebastian Wolff, the album will be released on Loudr this upcoming Tuesday, July 28. I had the opportunity to speak with Josh to get to learn a little more about his projects, accomplishments, and musical experiences, and what we can expect from the ETHEReal String Project.
Interview Credits
Interview Subject: Josh Barron
Interviewer: Emily McMillan
Editor: Emily McMillan, Chris Greening
Coordination: Emily McMillan, Chris Greening
Interview Content
Emily: First, thank you so much for speaking with me today!
Josh Barron: And I am honored to be here; it is my pleasure!
Emily: I wanted to start by asking you about your background with music. You tend to address music from three angles: arrangement, composition, and performance. What started your interested in those three fields?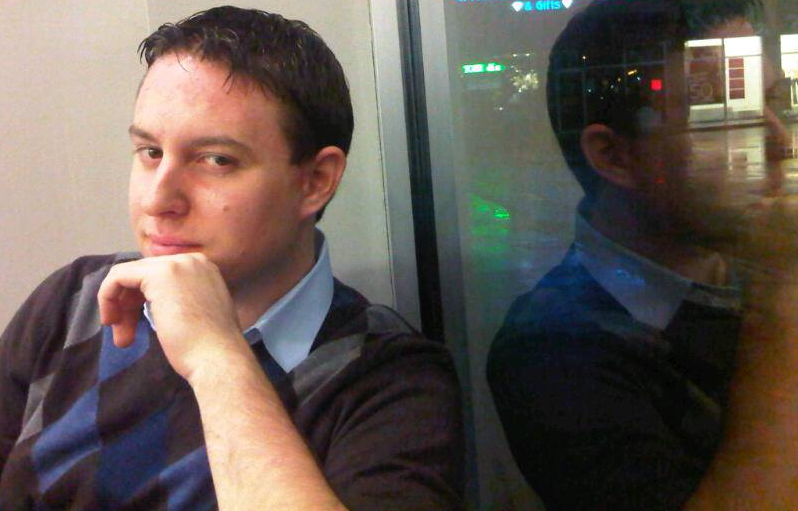 Josh Barron: I have been involved with music since elementary school. I started playing trumpet and then I played piano at about 13 years old. That started my performance aspect. When I started playing Final Fantasy VII for PlayStation, I started writing music. I just loved what Uematsu's score had done in the context of the game as a stand-alone experience. I knew then for sure that I wanted to write scores for games. All of my theory knowledge came from experience and learning from others as I collaborated on projects. I have learned a lot in recent years, in particular, so when you listen to my older works and then my latest work you will hear a vast difference in structure.
Emily: Your arrangements are doubly impressive then! I've noticed, particularly with your piano arrangements, you tend to focus on that fine balance between keeping the themes of the original piece while transforming it into a "story," which keeps the piece from being a simple looped game track. That's where the theory comes into it: you're not simply recording what you hear, but expanding on it.
Josh Barron: Exactly! I really enjoy throwing themes in to keep listeners searching the music for each one. It is kind of like a game in itself and helps them dive right into the meat of the composition. It nudges someone into studying the notes and the music itself. If the music doesn't drive in a musical narrative then I believe that it fails to evoke that sense of nostalgia that the fan of the original experienced . By creating a story I give them exactly what they want and then a little more.
Emily: Is it a difficult process, deciding what exactly you want to add to any given piece?
Josh Barron: It can be! Many artists get this way so I do not believe I am the only one. Sometimes I will have a clear vision of what I want the piece to have, sometimes I just let the music take me and I figure it out as I go. Then there are the moments when I listen to it a few times and then feel like I can add something. I try to adapt to the mood and situation of each piece.
Emily: You began arranging and covering music in 2005, correct?
Josh Barron: That is correct! Time flies!
Emily: Yes! It's amazing how long it's been since some of my favorite soundtracks came out! How has the world of video game cover music changed since then for you?
Josh Barron: I believe it has changed vastly with companies such as Loudr, Bandcamp, and so on. It is easier to get your name out with these companies. Loudr is run by Sebastian Wolff, who has known me since I started. Because of that friendship he contacted me to produce a project for his site and when I had found the right time and the right people, I did just that.
Emily: Can you tell me about that project?
Josh Barron: Of course! It is called The ETHEReal String Project and it features an extremely talented group of musicians whom I have learned so much from. One of them is doing all the mixing and he is just a remarkable guy, he has taught me a lot about orchestration. As for the project music, fans can expect a high quality production. The music will all be performed by acoustic instruments and the arrangements will be fresh, yet familiar. It is a meaty album and will be available only digitally through Loudr exclusively. Several demos for the album have been up on my SoundCloud page as you can hear below.
Emily: Can you tell us more about the people behind this album?
Josh Barron: The "orchestra" is simply three extremely talented musicians: Andrew Steffen on violin, viola, bass, and clarinet; Andrew Stern on cello; and John Schultz on violin. Andrew Steffen did all of the mixing and mastering in addition to teaching me a lot on orchestration. Before starting this, I didn't really know much and through this I'm a better composer and arranger as a result of his mentorship. The pianists are Ramon van Engelenhoven, Kevin Won, and KayThePianist, and they offered such amazing virtuosic performances.
Emily: That's fantastic that you are able to access those kinds of resources!
Josh Barron: It was definitely all by chance and plenty of years mingling and getting to know the right people. I am very fortunate to know a lot of really nice people!
Emily: Are you going to be able to take what you've learned from The ETHEReal String Project with you to future compositions and arrangements?
Josh Barron: Absolutely! Each project helps refine and define my music and develops my signature voice. I am always looking for ways to improve that voice and my craft without compromising originality.
Emily: In some of your original compositions, I noticed you seem to enjoy the combination of synth sounds with live instrumentation.
Josh Barron: I like to experiment with different styles and sounds. I always try to use different soundscapes that I enjoy at the time or if the situation calls for it. I try not to overdo the synth effects as I appreciate live instruments more than synth. I wish I didn't rely completely on samples, but I make do with what I have.
Emily: Which composers do you consider influences on your arrangements?
Josh Barron: Masashi Hamauzu's scores have heavily impacted my work and helped shape me into the composer I am today. As is probably evident from my reviews at VGMO, Hitoshi Sakimoto and Jeremy Soule's orchestral approaches have also been very inspiring to me. They both know how to score great atmospheres that take me away from the real world. Lastly, Nobuo Uematsu's works got me interested in this great job in the first place. He is such an inspiring person and I have had the pleasure of meeting him once in Chicago, although very briefly.
Emily: Now I'm jealous! How did that happen?
Josh Barron:  I had attended the very first Distant Worlds concert in Chicago and this was when fan site SquareSound held their Final Fantasy VII arrangement competition. Well Tim Maxwell, the webmaster of SquareSound, managed to get me tickets because of all the work I had done for the site. I still owe him for all of that. Anyway, Michael "Piano Squall" Gluck and Andrew "Zircon" Aversa (the contest winner) were there. Michael knew one of the production guys and he managed to get me in without a pass. It was all really by chance and that got me to meet the man who inspired me to write.
Emily: I love Piano Squall! That is a pretty amazing story.
Josh Barron: He is a really nice guy. There are a few videos of me floating around playing piano in a hotel lobby. He was there too, and I kept making mistakes. I am an amateur pianist compared to a concert pianist like him. Thank goodness I didn't follow up his performance!
Emily: That's great that you got to hear him play, though!
Josh Barron: I keep telling him he and I need to collaborate but our schedules just haven't lined up. Maybe one day, perhaps!
Emily: I look forward to that collaboration! What's next for you, then?
Josh Barron: Well, if ETHEReal String Project sells then I want to do a Vagrant Story or Final Fantasy XII orchestra arrange album.
Emily: It's unusual to see covers of Final Fantasy XII. Why that game in particular?
Josh Barron: Sakimoto's music is completely underrated and I love his form and orchestral approach. His score to Final Fantasy XII has a lot of variety in terms of thematic material. It is a grand epic in terms of music and who wouldn't want to hear "Theme of the Empire" played by an orchestra of passionate musicians?
Emily: Very true! I'd be interested in hearing that.
Josh Barron: This is why I chose two Sakimoto works for my album: "Eruyt Village" from XII,  and "Trisection" from Final Fantasy Tactics. I was surprised that Sakimoto-san commented on my Facebook post when I announced "Eruyt Village" would be getting produced.
Emily: I can imagine – you must have been elated!
Josh Barron: I was! I am quite honored. I hope the final product will be to his liking.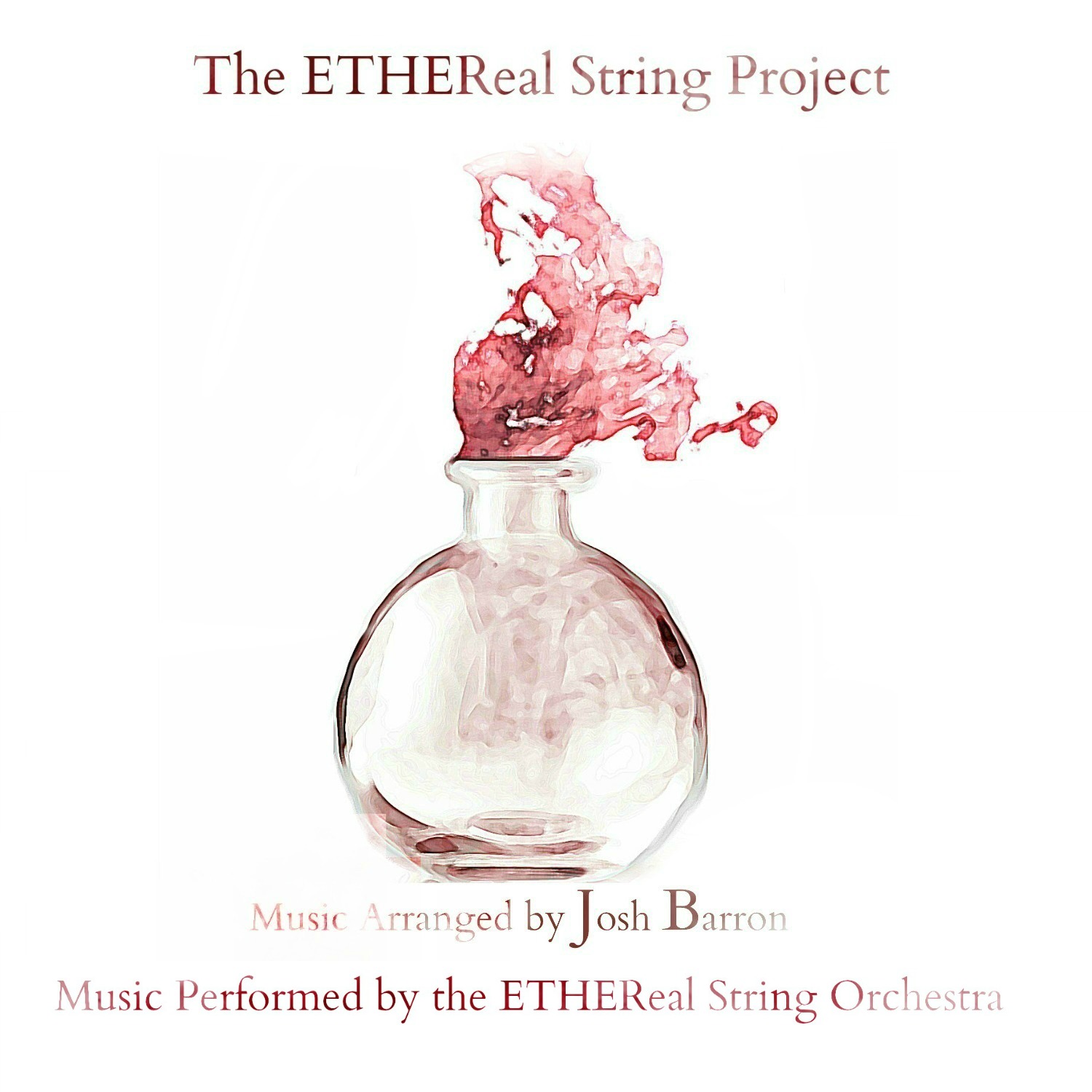 Emily: I'm sure it's going to be fantastic. Thank you again so much for speaking with me! It was wonderful to get more of an insight into your works.
Josh Barron: No problem! It is my goal that this album not only expresses game music as an art form but also that good quality production and arrangement does not need to have 120 musicians to create epic moments or emotional performances. It has been an honor to sit down and chat with you!
A comprehensive list of Josh Barron's works can be found on his Soundcloud page; additionally, he can be followed on Facebook. The ETHEReal String Project can be purchased here.
Posted on July 28, 2015 by Emily McMillan. Last modified on July 28, 2015.