Joris de Man Interview: Killzone and Beyond
Joris de Man is an Dutch composer and sound designer best known for his IVOR-winning symphonic scores for Sony Computer Entertainment's Killzone series. Beyond the series, he has had a diverse career working on earlier projects by Synergy, Philips Interactive, the Bitmap Brothers, and Lost Boys. He is currently working as a freelancer and, between breaking into television productions and releasing EPs for N+ and Heavy Metal, is currently scoring his most ambitious work to date: Killzone 3.
In this retrospective interview, Joris de Man reflects the true scope of his career and musicality, putting his Killzone works in a wider context. He discusses his background, early industry experiences, sound design work, and freelance ambitions in considerable detail. Furthermore, he elaborates on his scores for the Killzone series, including how the project developed from three possible options, what it felt like to win an IVOR Novello award, and what to expect from Killzone 3.
Interview Credits
Interview Subject: Joris de Man
Interviewer: Chris Greening
Editor: Chris Greening
Coordination: Greg O'Connor-Read
Interview Content
Chris: Joris de Man, welcome to the site. Before taking a tour of your vast career, could you please tell us more about your musical background, education, and influences? In particular, could you reminisce about your days writing chip music in the demoscene?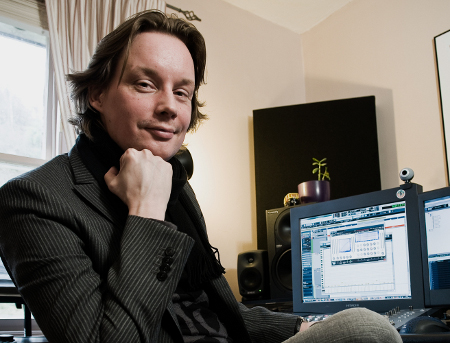 Joris de Man: Thank you for inviting me! I'm a Dutch Composer and Sound Designer working as a freelancer and currently residing on the South Coast of England. My musical background starts with my family: my father is a well-respected contemporary composer and was a professor at the Royal Conservatory in The Hague for most of his life, and my mother is a renowned harpsichordist. My brother too, has a successful career as a composer and played in a number of respected Dutch bands, so music was always around at home, and from an early age I was exposed to a great diversity of music.
During my teens I started messing around with an Atari, and became part of the Atari demo scene. I started writing chip-music and, as part of the group 'Synergy', we released a few demos. It was a great training ground, as the sound chip was very limited; three channels of square waves and a noise generator, so you had to make them count. As such, the focus was all on catchy melodies and getting the most out of the chip, and it served me well in learning how to write themes.
I later enrolled in a study of Sonology at the Royal Conservatory for a year, but decided it was too high on math and too low on composition for what I needed, and started a study in Music Technology at the Utrecht School of Arts in Hilversum. During my first year, I was offered a composing job on a few games for the then emerging Philips CDi, and so decided on that with the idea of returning to school a year later; but of course that never happened!
Chris: You have been producing game audio since the early 1990s through your work on CD-i projects such as Dimo's Quest and The Apprentice. Could you reminisce about your major scores during this period? Given the novel technology of the CD-i, were there fewer technical restrictions than other scores of the day?
Joris de Man: Thankfully the CDi had CD playback capability, so in terms of writing it was pretty traditional, with midi and samplers. But the platform itself was very basic, and I was still finding my musical identity. I look back with fondness to that time as a great training ground and working with some fantastic people (one of them being Tim Moss, the lead programmer on the God of War series these days), and the scores I produced then were good on melody, but perhaps not so great on production quality and execution!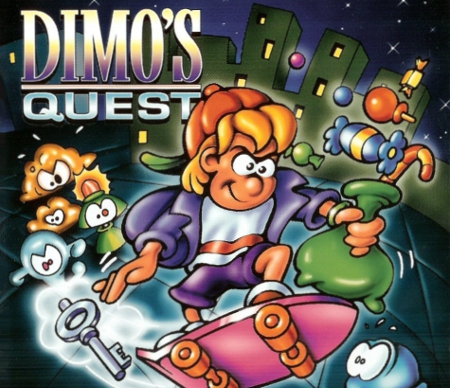 Chris: After you emigrated to the United Kingdom, you also worked with the Bitmap Brothers on a range of roles for Z and Z: Steel Soldiers. Could you elaborate on your works for this franchise? What ultimately inspired you to return to Holland?
Joris de Man: Working for the Bitmap Brothers had been an ambition of mine from the Atari days, so it was an amazing feeling to be asked to join their ranks.
With regards to Z1 and Z2, I was only partially involved with those games; most credit should go to their sound director at the time, Chris Maule. When I arrived, they were just finishing off on Z1, and I did some additional sound design on some of the cutscenes and provided music for one of the trailers and the end credits.
On Z2, I designed an interactive music system which at the time was quite novel as it allowed quick switching between multiple layers of digital music. In addition, I also designed some of the sounds but left before the project was complete so I don't know how much of my work was left in. Ultimately I returned to the Netherlands because, after three years of living in London, I frankly got a bit homesick!
Chris: After working on some Game Boy projects, you created orchestral scores for two cancelled games by Lost Boys, Knights and Whisper, in 2003. Can you tell us more about these projects and how you felt about their cancellation? Were these projects nevertheless influential to your career both creatively and circumstantially?
Joris de Man: An upcoming developer always needs to ensure not to stick all their eggs in one basket, and so it was natural for Lost Boys Games (later Guerrilla Games) to have multiple projects in development to woo publishers with. At the time I felt the best way I could contribute to the overall quality was to suggest recording the games' themes with a live orchestra.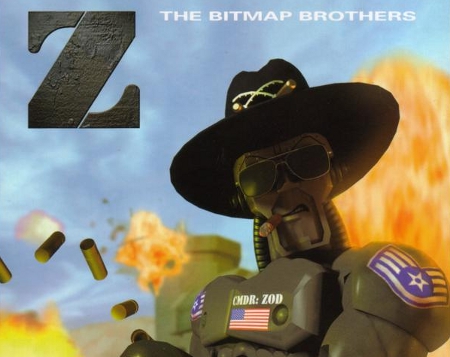 They agreed and so I ended up recording three themes for the three different games: Knights, an adventurous 3D platform game; Whisper, a third person stealthy action/exploration game, and Marines(later Killzone), a futuristic first person shooter. It was a fantastic way to force myself to write three very different pieces of music for live orchestra, within a set period of time and to learn how to orchestrate. Due to budget constraints, I had to do pretty much everything myself, though my Father helped immensely with preparing the orchestral paper scores.
Most of it worked (the Helghast March becoming a signature theme for the Killzone series), and for a first timer it all came out quite decently. Whisper was probably the least successful, partially because I'd written material that worked better with samples than with live players, so in that sense it was a great learning experience. The cancellation of both Knights and Whisper was a shame because a very dedicated team of people had spent a significant amount of time trying to make those games great, but in the end Killzone was the one that was eventually picked up, and did very well so that eased the pain a little bit!
Chris: In 2004, your breakthrough project Killzone was released to great critical acclaim and commercial success. Looking back, what elements of your orchestral score were fundamental for creating a suitable mood and dynamic for this shooter?
Joris de Man: For me the main factor was not to approach it as a shooter but almost as a film with a story and character development. As the music in the original Killzone was only used during the cutscenes and main menu music, I didn't have to worry about the gameplay too much, but more about which themes complemented what character or story arc. So I concentrated on creating strong themes linked to characters (leitmotivs) which I could then re-use in various ways, and some of those themes have stuck and I'm still using them!
Chris: You were also responsible for much of the sound design of Killzone, not to mention numerous non-audio roles. How were you able to offer suitable sound effects for this title with the material available to you? Did your earlier works creating shooting sounds for the Z series influence you at all?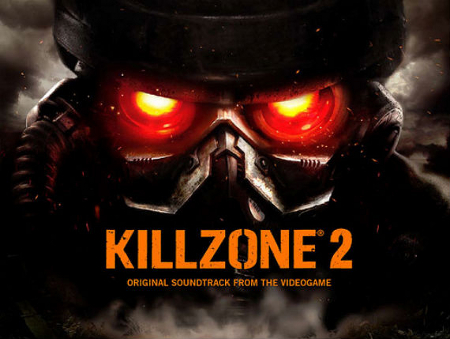 Joris de Man: Well, it was again a real training ground. The budget on the first Killzone was limited, so there wasn't the opportunity to go out to shooting ranges and record live guns, as the sound team did on Killzone 2. So I had to try and be a bit more 'creative' with the sources of certain sounds. For inspiration, I started scavenging around the office for materials I could use: part of an old shaft used for network cabling was recorded for ladder sliding sounds, office staplers of various sizes were sampled and doubled as reloading and mechanism sounds of various guns, and so on. One of the main aspects of my experiences with Z1 and Z2 was not to rely too much on library effects!
Chris: The score for Killzone 2 greatly elaborated on many of the elements of the Killzone soundtrack. What inspired your more expansive and thematic approach to this title? What did it bring to the musical experience both in the game and as a soundtrack release?
Joris de Man: After two orchestral recordings (in Moscow and in Prague), I finally felt I reached a stage where I knew what I wanted to achieveJ Working with a live orchestra is quite an involved process — you need to understand how they work together as a group as well as individual sections, and how to write and orchestrate for them to get the best results. Part of that you can learn in a class or from a book, but another part is real life experience, and with those previous recordings at least I felt I had some experience under my belt.
Understanding the orchestra is a lifelong pursuit though. The sound of 70 plus players playing together in a wonderful sounding room is incredible and something I can't imagine ever tiring of.
Chris: Your orchestrations for the Killzone and Killzone 2 scores were recorded with The City of Prague Philharmonic Orchestra and The Nimrod Session Orchestra. What did these ensembles bring to the musical experience and what was it like to work with them?
Joris de Man: It was very different between them. Prague has some really good musicians but there can be a bit of a language barrier, and even though I've heard good recordings come from there, I wasn't quite able to achieve the sound I was looking for.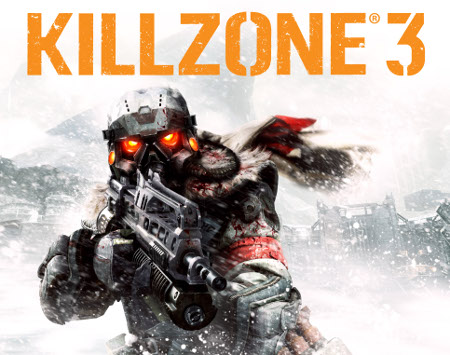 The Nimrod Session Orchestra is a selection of handpicked top class players from London who perform with the London Symphony Orchestra and the London Philharmonic, so you're really getting something special there. I was fortunate to have Maurice Murphy, who played principal trumpet on the Star Wars Trilogy, and Stacey Watton, a top class principle double bass player and fixer, and they really brought something special to the sessions along with the other players. The musicians were used to playing together a lot and you could tell they had a lot of fun on the sessions. It helps as well, as it becomes more than just a session to them; they would sometimes suggest re-takes not necessarily because I was asking for them, but because they felt they could do just that little bit better, which was really awesome.
Chris: You also returned to score the PSP spinoff Killzone: Liberation. What was it like to use samplers, as opposed to real orchestras, on this title? How would you compare the final score to the others in the series?
Joris de Man: It's funny as it wasn't a huge departure from how I usually work. I mock everything up with midi and samples anyway, and both the Killzone 2 and Killzone 3 in-game music is done that way.
The main difference was that I had to push that little bit harder to make it sound great with samples, as I knew it wasn't going to be recorded live. They were also quite short pieces, usually intros and outros, so that was a bit of a departure from the usual way of scoring; more of a book ending approach. The main menu theme is still one of my favourites though; not quite as much fun as the revisited Helghast March for Killzone 2 though, but still I think it works well.
Chris: Now that you are working as a freelancer again, you have been able to work on a number of projects in addition to the Killzone series. N+ and Scrap Metal are especially different to the Killzone series due to their focus on electronic and rock elements respectively. Could you elaborate on your approach to each score and what it was like to return to non-orchestral scoring?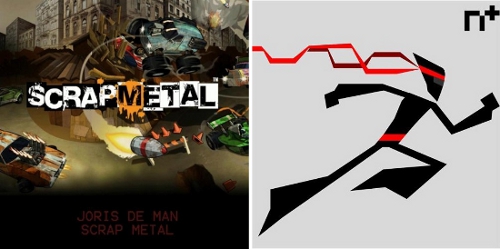 Joris de Man: It is always nice do to something different, and not be pigeon-holed as an orchestral guy. N+ is an Xbox live game with strong 8-bit overtones, and so the music needed to be quite simple, 8-bit like and almost sterile because of the simple and tightly designed aesthetics of the game; as a result, I had a lot of fun revisiting the chip music that I used to do on the Atari ST!
Scrap Metal was also a completely different direction, with loud and brash industrial rock music and drums, so I was able to show a completely different musical side which is very refreshing.
Chris: Your music has also featured in several film and television projects. Could you discuss your accomplishments in this area so far? Do you aspire to work further in this medium or do you consider video games your focus?
Joris de Man: It's been mainly animation and a few commercials I've been involved with. For example, I worked on a six minute animation for the MTV Movie Awards in Asia a few years back which was a very cool piece of anime-style animation by director Ben Hibon called 'MTV Codehunters'. It has a very distinctive style and he was very specific in what he wanted; it is a sound design-driven piece where music and sound melt together.
It would be fantastic to do more in this field and I'm working on some more animation later this year for directors Tokyo Plastic and produced by Open Book.
Chris: Now that Killzone 3 has been announced, readers would appreciate a glimpse into your score for the title. Can you tell us a little about what to expect from your music? Will it largely build on the components of the earlier scores in the series or will there be many novelties too?
Joris de Man: It will definitely build on existing themes, though I am looking forward to taking them in a different direction, but expect more epic orchestral music with perhaps a more personal tone this time around. Not much more I can say at the moment other than that as I'm still in the middle of writing it!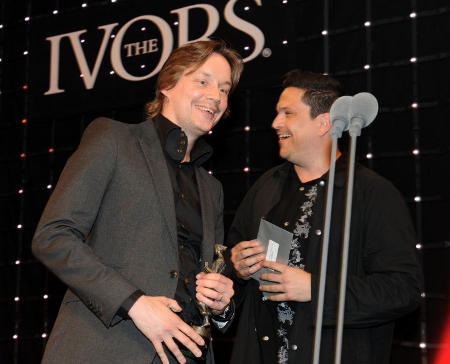 Chris: Recently your score for Killzone 2 was recognised in a new video game score category at the prestigious Ivor Novello awards. How does it feel to have received this accolade? What do you think this award means in terms of the wider recognition of game music?
Joris de Man: It is incredibly humbling to be recognised by The Ivors, especially considering its pedigree and the fact that it was judged by peers, not based on sales or popularity. It feels amazing and I sometimes still have to pinch myself! I'm very pleased that game music in general is becoming more recognised not just by the video games industry, but the music industry as a whole and a lot of that is due to the efforts from people like Richard Jacques championing the art form.
It also helps in being taken more seriously as a composer; there are a great bunch of incredibly talented people composing music (Garry Schyman, Jesper Kyd, Richard Jacques, Jeremy Soule just to name a few) and it is great that those people are now also getting appreciated outside of the industry.
Chris: Many thanks for your time today, Joris de Man, and congratulations for your award. Is there anything else you'd like to say about your works and any message you'd like to send to your fans around the world?
Joris de Man: I just want to thank people for listening and appreciating my music, and look forward to entertaining them with more of it in the future. Thank you for your support!
Many thanks to Greg O'Connor-Read for offering and coordinating this interview. To learn more about Joris de Man and listen to samples of his music, please visit his official website. Killzone 3will be released for PlayStation 3 on February 22, 2011.
Posted on August 31, 2010 by Chris Greening. Last modified on March 6, 2014.