Hideyuki Fukasawa Interview: Cutting-Edge Fighting Scores
Street Fighter IV's Hideyuki Fukasawa is one of the most talented upcoming composers in the game and anime music industries. Debuting in the industry as a synthesizer operator on Taro Iwashiro's Red Cliff and Onimusha 2 scores, he developed a long-standing professional relationship with Capcom through Chaos Legion, culminating in his cutting-edge scores for Super Street Fighter IV and Shin Onimusha: Dawn of Dreams.
In this interview, Hideyuki Fukasawa reflects much more about his background and how his early works developed him as a musician. He goes on to discuss his various scores for Capcom and, in particular, reflects on the challenges creating the different types of stage themes on Street Fighter IV. He closes by revealing details about his anime debuts as a lead composer, Bakumatsu Kikansetsu Irohanihohetoand You're Under Arrest: Full Throttle.
Interview Credits
Interview Subject: Hideyuki Fukasawa
Interviewer: Chris Greening
Editor: Chris Greening
Translation & Localisation: Shota Nakama, Rebecca Capowski
Coordination: Don Kotowski, Yukinori Kanda
Interview Content
Chris: Hideyuki Fukasawa, many thanks for speak to us today. First of all, could you introduce yourself to readers and discuss your musical background, influences, and education?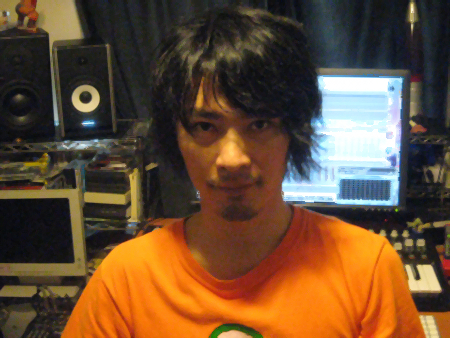 Hideyuki Fukasawa: Pleased to meet you. Thanks for having me.
When I was about seven or eight years old, my grandmother told me that "if you're not going to learn to play it, we're going to throw our piano out." When I heard that, I had no choice and I began learning how to play. I'm extremely grateful to my grandmother even today, for that was my first exposure to music. I was quite a poor student, though, since I didn't practice.
When I was ten, an animated film entitled Swan Lake was released in Japan. I didn't see the film itself at the time, but I somehow ended up with a tape of the soundtrack that I listened to a lot. You could say that Tchaikovsky was one of my teachers.
I was shocked when I listened to Van Halen and Ozzy Osbourne at 12 to 13, and I somehow got my hands on a KORG Poly-800 synthesizer. Anyhow, I'd try to copy anything I could on it. I started trying to imitate different sounds, and at the same time, I also created original pieces, though they were very rough.
Afterward, I formed a band where I played the drums and stuff, but it broke up, leaving me on my own. I thought to myself, "I still want to make music," and then I remembered how I'd made my own pieces back in the old days, so I went to the music store. The PCM era had dawned for synthesizers, the sequencers were also high-capacity, and effects processors and recorders had both come down in price. I got a full setup and had an all-night session all by myself.
Chris: Before you became recognised as a solo composer, you extensively worked with Taro Iwashiro on various game and anime projects. How did the two of you start working together and what was it like to collaborate with him?
Hideyuki Fukasawa: I've been friends with Taro Iwashiro for fifteen whole years now, and I still enjoy every session that I get to work with him. The first time we worked together was on the music for a 1995 film called Ashita (Tomorrow), directed by Nobuhiko Obayashi. All I remember from that lone two hour session was choosing several contrabass libraries from an Akai sampler.
Before I began my career as a composer, I started out like that, as a synthesizer programmer and sound designer. Through that experience, I got the chance to work with many different artists, composers, and arrangers.
Chris: Through your collaboration with Taro Iwashiro, you have worked on numerous major animes and movies (e.g. Red Cliff). Could you describe what it was like to work as a synthesizer programmer on these scores? What was the extent of your creative influence?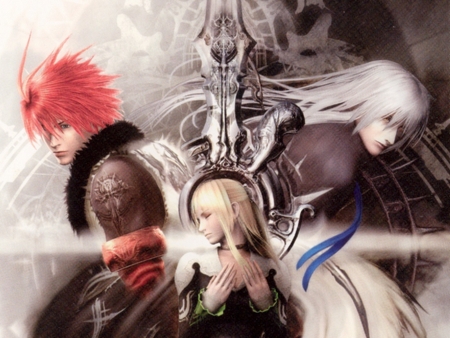 Hideyuki Fukasawa: Red Cliff was in every way a major production. Various Japanese, English, and Chinese people were flying about the studio all at once. There wasn't enough time for me to prepare a bunch of different sounds. But I pored over an enormous library with Taro and was able to stock 10-16 original sounds in preproduction, and between the two sources, we were able to produce material that suited the mood and atmosphere from moment to moment but still fit the overall tone.
I don't know what Taro thinks of my creativity, really! But he has even less patience that I do, so I think we each understand the pace at which the other works.
Chris: You first worked for Capcom on Onimusha 2 under Taro Iwashiro. Could you discuss your experiences as the synthesizer operator of this score? How did this project then lead you to actually compose for video games with Chaos Legion?
Hideyuki Fukasawa: You've really done your homework! As you said, my involvement in the Onimusha 2 sessions led to my job on Chaos Legion.
For the Onimusha 2 sessions, I did a great deal of sampling of traditional Japanese instruments with Taro Iwashiro. Even now, that library is an indispensable recording resource for me.
Chris: As a game composer, your breakthrough work was on Chaos Legion. How did you develop the dark fusion style on this title?
Hideyuki Fukasawa: For Chaos Legion, it all began with one theme. Track 15 on the CD, "Feel No Fear," was the basis for the score's image, and everything just grew from there. The project spawned many compositions that ultimately outshone "Feel No Fear," but that one track always runs through my head whenever I think about Chaos Legion.
Its dark worldview was very natural for me. Maybe because I was listening to Ozzy Osbourne? Have you ever heard the choral ending to "Diary of a Madman"? Its sound made a tremendous impact on me when I was twelve years old!
After this job, I got my first opportunity to work with Capcom's (now Forcewick's) sound producer Masayuki Endou. His guidance and ideas are usually right on target, so I have great confidence in him.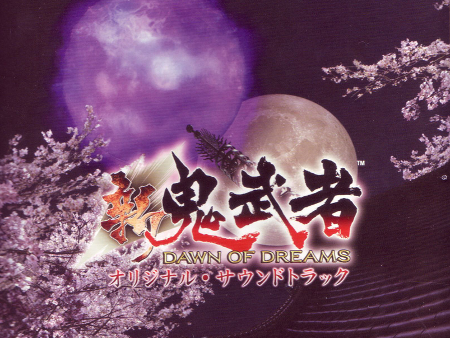 Chris: Eventually, you were responsible for creating the majority of the compositions in another Onimusha game, Shin Onimusha: Dawn of Dreams. How did you establish such an epic and cinematic tone to this game? In addition, how did you approach the score thematically?
Hideyuki Fukasawa: Naturally, Taro Iwashiro's studio and style has an undeniable influence! Plus, I'm able to hear most of his work right when it's first performed. I also was lucky enough to have the experience of working in many other composers' studios besides his. That means that it was easy for me to capture an "epic" sound and a "cinematic" sound.
All that aside, though, you of course need to concentrate on the music itself, the melody itself. When I'm fooling around on the analog synthesizer in particular, two hours can pass by like nothing. Therefore, even more than concentrating on getting the sound just right, it's important to find just the right musical theme. Anyhow, I therefore tried to create melodies that were strong, deep, and rich.
Chris: For Bandai, you also worked on Gundam Target in Sight and Dragonball Z: Sparking! NEO. Could you discuss your experiences on these two games? Was your background in anime productions useful on these projects?
Hideyuki Fukasawa: I worked on a number of compositions for Dragonball Z: Sparking! NEO, but there weren't any real constraints on what I could do musically, so I was able to just have fun creating the music.
My involvement with Gundam Target in Sight was a big turning point for my music. We recorded the strings in Japan, dubbed in the wind instruments at London's Abbey Road Studios, returned to Japan to dub the woodwinds, and finally performed the downmixing in Los Angeles. The man who handled the downmixing for us was a legendary engineer by the name of Alan Meyerson. He's done mixing not only for Remote Control Productions, but for many Hollywood scores by Hans Zimmer, among others. To be able to have such an experience up close just overwhelms me even now.
Chris: Your work on Monster Hunter Frontier provides a further testament to your versatility. How were you able to customise the sound of the Monster Hunter series for a massively-multiplayer online medium?
Hideyuki Fukasawa: I was asked to create several tracks for use in the lobby and in battle. The world has a unique feel to it, so I had to tread lightly until I learned my way around. Acoustics were a natural choice, but without giving the music an otherworldly feel, they wouldn't have worked. I needed a sound that was not just pure and primitive but something like an ancient tale from a faraway planet, you could say. I chose my instruments and composed with that image in mind.
No matter what the game, I try to learn as much about the art and concepts — or at least the palette used and time of day the scenes take place — as possible.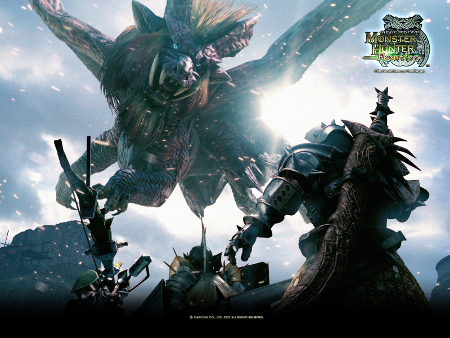 Chris: More recently, you have gained popular recognition as the composer and arranger of Street Fighter IV and Super Street Fighter IV. How did you come to work on these titles and what was it like to inherit the music for such a popular franchise?
Hideyuki Fukasawa: I was incredibly fortunate to be selected. My joy was quite short-lived, though, as the project promptly brought me to my senses. Arranging so many towering classics from the past — not to mention producing brand-new music for the newly-conceived characters and stages — put me under enormous pressure.
Chris: On Street Fighter IV, the stage themes are divided into three categories: original location-based themes (e.g. "Old Temple Stage"), original character-based themes (e.g. "Theme of C. Viper"), and arranged character-based themes (e.g. "Theme of Ryu"). How did you approach creating each type of theme and what were you aiming to achieve in each case?
Hideyuki Fukasawa: I think all the location-based themes were new compositions. Building on an image just from looking at some unfinished graphics and some concepts on the place and time of day was tough, but in my animation work, I've built compositions on scripts alone without even visual continuity sheets to reference, so I have no complaints. In this case, of course, my basic goal was to get an idea for the rhythm from the country and setting, then use instruments and whatnot from that country and setting to play a melody. Not always, but most of the time.
I felt real pressure with the old character themes. I was overjoyed to arrange Ryu, Ken, and Chun Li's themes, but whether or not my remixes would ultimately be accepted by the fans was a big concern — though I put that out of my mind once I was in production. Luckily, almost all of the old characters had strong, established melodies, so there weren't any technical issues. The characters who had short motifs were a challenge, though.
Personally, I was extremely excited to do the new character themes. I suppose you could say the job is to bring the character's worldview to life — at least, that's what I think. It's only when their music is created that you really feel the character's presence — that sort of thing.
Chris: On that note, it'd be interesting to hear what your favourite stage themes are from the game. From each of the three abovementioned categories, what are your favourite tracks and why?
Hideyuki Fukasawa: Naturally, as a composer, the "new character themes" make a big impression on me, but I was really thrilled about the "old character theme" arrangements; I was able to have fun with them.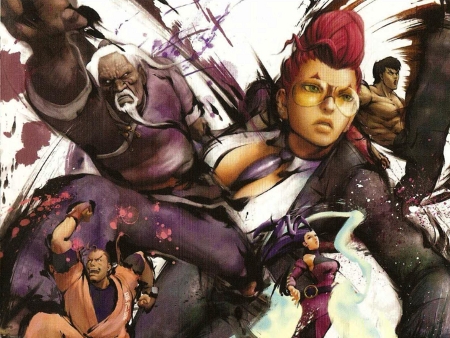 For some reason, I've gotten the most feedback from the fans over the Tokyo Overpass stage theme. Speaking of which, some people have mistakenly identified it as "hey, that's Hatsune Miku!", but it's actually me singing. It doesn't sound like it, but it is. It's processed a lot through effects processors, of course. My personal favorite, though, is the Solar Eclipse stage theme.
Chris: On Super Street Fighter IV, you offered a range of new stage themes. How did your approach on this score compare with Street Fighter IV? What were your major innovations?
Hideyuki Fukasawa: I didn't really change my basic approach, but if pressed, I'd have to say I tried to execute it in a simpler and more direct manner.
Chris: In recent years, you have composed your own anime soundtracks, namely Bakumatsu Kikansetsu Irohanihoheto and You're Under Arrest: Full Throttle. What was it like to be able to work on the composition, rather than programming, side of music production? How did you approach each project?
Hideyuki Fukasawa: For some reason, composing for Bakumatsu Kikansetsu Irohanihohet came naturally to me. I was able to tackle the project effortlessly, as if I had previous familiarity with the material, even though the anime was an original work. But unlike the music for You're Under Arrest: Full Throttle, I wanted to feature several traditional Japanese instruments in the score, so I made a serious study of the field in preparation. I discovered some really surprising information, too — more through the instruments' owners and the distinctive differences between the instruments themselves than through the information I found in print references.
You're Under Arrest: Full Throttle was a job where the music was dictated more by the character or scene, but I tried to do some things that were a little more complex than what I did in the other anime soundtrack. I had planned for the individual motifs to overlap each other, and I actually did do an arrangement in that style.
Chris: You've also worked on numerous album productions, ranging from studio releases by artists such as Yuka Kawamura to remix albums for games such as Gran Turismo 2. Out of all the albums you have worked on, which stand out as particularly special to you?
Hideyuki Fukasawa: Though not an original album, the soundtrack for the game Chaos Legion is special to me, since it's where I got my start as a full-fledged composer.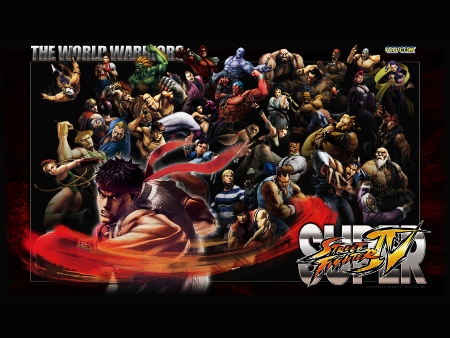 Chris: Now that Super Street Fighter IV is out, fans look forward to seeing what you will do next. Are you interested in doing further high-profile game and anime scores in the future? Also, is there any message you'd like to leave readers from around the world?
Hideyuki Fukasawa: Fortunately, I'm currently working on several new games. In the future, I'd also like to try working on a quiet game for once! After that, I'd also like to work on a little indie game. I'm actually a Geometry Wars fan; it's simple, but it's very beautiful, and for me, it has that addictive appeal that Tetris does that keeps you coming back for more. But I'll give any game and any musical style a try.
I've received so much mail from the fans since the release of Street Fighter IV. The game has a truly global fanbase, and I take each and every encouraging message to heart. I really hope you enjoy my future projects. Thank you.
Many thanks to Don Kotowski for arranging this interview, Shota Nakama and Rebecca Capowski for their translations, and Yukinori Kanda for his help at Capcom. All images © CAPCOM CO., LTD. ALL RIGHTS RESERVED / © CAPCOM U.S.A., INC. ALL RIGHTS RESERVED.
Posted on September 20, 2010 by Chris Greening. Last modified on March 6, 2014.