Hideki Sakamoto Interview: From Studio to Concert Hall
In recent years, Hideki Sakamoto has propelled his music production company noisycroak into one of the leaders in the games industry. With works spanning franchises such as Echochrome, No Heroes Allowed, and Yakuza, Sakamoto has offered distinctive and refined soundtracks for each of his projects.
In this interview, Sakamoto discusses his most recent scores, focusing particularly on the record-breaking score for Echochrome II. He supplements the interview with details on the music for Yakuza 4, Patchwork Heroes, and Trick x Logic. He also discusses taking his music to the concert hall for the first time and creating his own record label to publish a range of album productions.
Interview Credits
Interview Subject: Hideki Sakamoto
Interviewer: Chris Greening
Translation & Localisation: Rebecca Capowski, Ben Schweitzer
Editor: Chris Greening
Coordination: Don Kotowski
Interview Content
Chris: Hideki Sakamoto, it's a pleasure to be able to talk to you. Today we'd like to focus principally on your score for Echochrome II and several other recent works. As with its predecessor, Echochrome II(aka Mugen Kairou: Hikari to Kage no Hako) is dominated by classically-oriented chamber performances. What inspired this approach to scoring a puzzle game?
Hideki Sakamoto: It was created as a sequel to the first Echochrome. Reflecting upon what kind of music I wanted to produce, I felt that doing the same thing would be uninteresting, but still wanted to retain the feel of the game's predecessor. So looking at the game, I thought "how does this differ from the previous game?" Well, it introduces color and walls to the series. And the shadows that are reflected upon them exist between the light and the walls. In other words, the game's imagery gives players a stronger sense of physicality. To match this departure from the abstract world of the first game, I decided to compose music that was more emotionally clear, more physical. My roots are in classical music, so I personally enjoy writing in that style very much.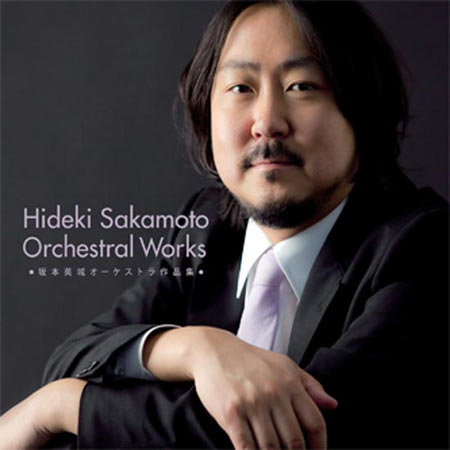 Chris: The most unique aspect of the Echochrome II score is that it features one single 70+ minute track. Could you tell us about what inspired this production approach and how did you go about the composition?
Hideki Sakamoto: The idea to have a single track, 75 minutes and seven seconds, came from producer Tatsuya Suzuki-san of SCE. 75 minutes of music in a game is about normal, but to have only a single piece of music in a full game is rare, so I thought it would be a chance to do something interesting. After we decided on that, we started production with the goal of being recognized by Guinness for the world record for "Longest Piece of Music Written for a Video Game".
Chris: Was it challenging process to create such a long single movement?
Hideki Sakamoto: Wow, it was one difficulty after another (laughs). I created a rough version of a five minute long piece for piano, and after arranging it for string quartet, I had completed a five minute piece. Then I moved on to the next five minutes…and I continued to compose in this way, like pouring water. At about the 30 minute mark, though, the ideas stopped coming and I got frustrated (laughs).
Chris: One further feature of Echochrome II was the introduction of piano quintets instead of vocal performances. What inspired this shift in approach? Did you enjoy personally performing alongside the string quartet?
Hideki Sakamoto: Actually, I was unable to record the piano together with the quartet. It was recorded at an entirely separate location. If we have a chance to perform live, I would certainly look forward to playing together with them. The piano was introduced primarily because I wanted to distinguish the game from its predecessor. If I had composed in a completely different genre then the series would lack a feeling of continuity, but by adding just a single instrument I was able to bring out something that wasn't in the original.
Chris: Overall, what features of the music do you feel made it still satisfying on both a stand-alone and contextual level?
Hideki Sakamoto: As game music, its effect may derive from not directly matching individual scenes, unlike most game music, and as the music starts playing at a different point each time, it has a certain freshness.
Chris: You have also taken the music for titles such as Echochrome to the concert stage at several events. Could you share your memories participating in Fantasy Comes Alive in Singapore?
Hideki Sakamoto: Fantasy Comes Alive! was a wonderful event. I was surprised that so many people in Singapore knew about me. In addition to my work, there were short pieces played by orchestra and band, but the quietest part — the performance by a string quartet of my music from Echochrome — left an impression nonetheless.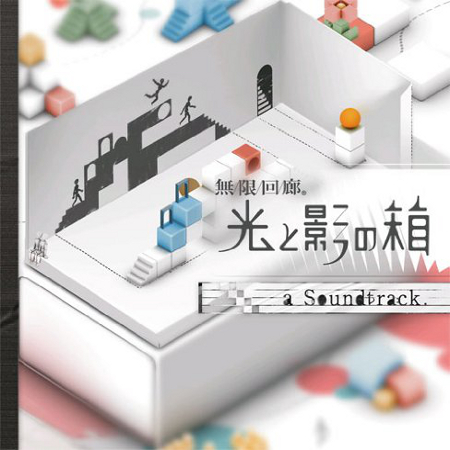 Chris: While answering this interview, you also held a concert in St. Petersburg specifically dedicated to your work. Was this a satisfying experience for you?
Hideki Sakamoto: For the concert in St. Petersburg I arranged and conducted the music, and as it was receiving a good deal of coverage from the local television, magazines, and newspapers, I felt a sense of responsibility. In the end the whole thing was a success, but it was standing on the podium and hearing my own music performed that left the strongest impression on me.
Chris: Among other achievements, noisycroak is continuing to promote game music through various composer meetings, radio programs, and television broadcasts. Could you elaborate on your achievements in this area? Is it enjoyable to join so many other veteran composers on such projects?
Hideki Sakamoto: Through composer meetings and television broadcasts, I have met and gotten to know so many composers that I find it hard to believe. That has been the greatest reward.
Chris: Also for Sony Computer Entertainment, you took the lead on No Heroes Allowed (aka Yuusha no Kuse ni Namaikida 3D). Taking over the series' composing duties from Takeshi Hama, what do you feel were the main elements of change and continuity on this score? Was it enjoyable to record this score using an entirely different ensemble from Echochrome II?
Hideki Sakamoto: The series as a whole uses the instruments that elementary schoolers in Japan learn to play in music classes, and the music is composed to be played by amateurs instead of professionals. That is the concept that runs throughout the series. With No Heroes Allowed, however, I had a recording session with a professional strings group to try something new. With this image of parents supporting their children's performances from below in mind, the theme for the score became composing and performing music together as parent and child. The recording studio was a lot more relaxed than Echochrome II's, and it was very enjoyable.
Chris: Patchwork Heroes (aka Hyakuman Ton no Bara Bara) provided a further testament to your versatility with its folksy tunes and brassy marches. What inspired this distinctive approach for the score? Did you find it provided another artistic challenge for you?
Hideki Sakamoto: Until then I had tended not to compose with a definite culture or region in mind. When I saw the visual design of Patchwork Heroes, however, I felt a strong impression of Arabian and Turkish music. The music helped to construct the game's world, and was able to draw players into its world. That is how the music turned out to be so distinctive, I think.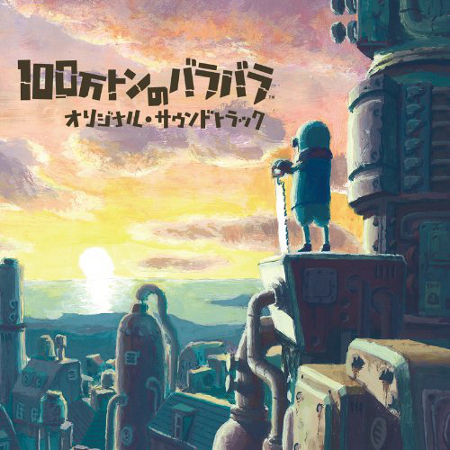 Chris: The musicians of noisycroak, including yourself, have also been involved in the music and audio of the latest titles in the Yakuza series for PlayStation 3 (Yakuza 4) and PSP (Kurohyou: Ryu ga Gotoku Shinshou). Could you elaborate on the company's contributions to these projects?
Hideki Sakamoto: The visuals for Yakuza 4 were more fluid, aiming for a cinematic kind of expression, although of course they were not featured on the soundtrack. It felt like we at noisycroak were working on a full-length movie, creating the music and audio for the game's cutscenes. It was an extremely important part of building its story. Our role on Kurohyou: Ryu ga Gotoku Shinshou was very similar.
Chris: We're also various curious to learn about your collaborative score for the episodic visual novelTrick x Logic. How did approach the music for this uniquely presented title? Did you your experiences compare with those on 428: In a Blockaded Shibuya by the same developer?
Hideki Sakamoto: When composing for a game which requires thought and detective work, the composer often has to take care to not interfere with the player's thoughts. These games being no different in that regard, I kept that in mind. I wanted the music to be eastern in orientation, but not tied to a specific country or region. This was inspired by the character Yama, the center of the game.428: In a Blockaded Shibuya is set in the real world location of Shibuya, just as the title indicates, butTrick x Logic is almost entirely set in another world, so I felt like I should go for something mysterious and separated from reality.
Chris: Returning to Echochrome II, its soundtrack was published by noisycroak Records and distributed by Sweep Record. What led you found your own record label and publish this soundtrack independently? What are the advantages of independent publishing as opposed to going through larger record labels?
Hideki Sakamoto: Whether or not a game's soundtrack is released depends entirely on the game's sales. No matter how great the music is, if the game doesn't sell then nobody will have heard it, and it will sink into obscurity. That is very unfortunate, and I decided that if we want game soundtracks to be released regardless of the game's sales, we would have to make it possible by forming our own label. I believe that for a game music production studio, having a channel through which to release its own works is of immeasurable value.
Chris: Now that noisycroak Records have released their first albums, readers are curious to learn what you have planned for the future. Are you considering further soundtrack or arranged album releases through this record label? May noisycroak's works on titles such as Beat Sketch! and Trick x Logiceventually receive an album release?
Hideki Sakamoto: Thanks to everyone's support, on June 22 we released Hideki Sakamoto Orchestra Works, Gachitora! Rowdy Teacher in High School, and Zombie Daisuki. I am proud to say that all of them are of excellent quality. We do not have any plans to release soundtracks for Beat Sketch! orTrick x Logic at this time, but I would like to look into it if there is significant demand.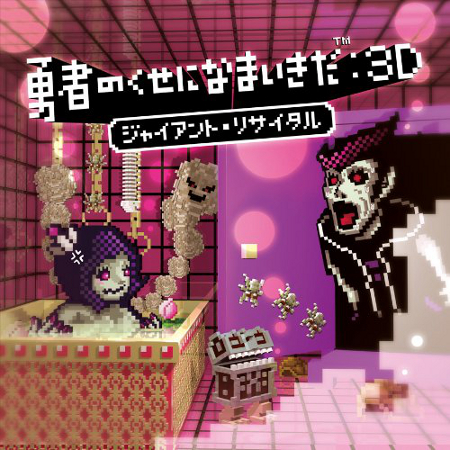 Chris: It's been a major year for your music production company noisycroak as a whole. What do you feel have been the major developments in the company over the past year? Have you been proud of what you have achieved?
Hideki Sakamoto: I am very satisfied to have been involved with so many wonderful projects, all overflowing with individuality. But I cannot rest on my laurels. As composers, we need to be aware of the changes in expression that accompany the appearance of new gaming platforms in social media and mobile devices, and also of the changes in listeners' environments. We are quickly approaching an era in which the ways in which people enjoy games change much more than the way in which music is used. I am looking forward to seeing some very exciting changes in the next few years.
Chris: It has been an honour to talk to you today, Hideki Sakamoto. Is there anything else you'd like to say about your works past and future? In addition, is there any message you'd like to say to readers around the world? Thank you.
Hideki Sakamoto: Interactive music is akin to having a conversation with players. It cannot be fully realized except through video game music. I want to continue to work towards showing people how wonderful games integrating music can be. Before that, the music needs to be excellent itself. I want to do my best so one day people might buy a game wanting to hear my or noisycroak's music, and I hope for support from all of you in the future.
Posted on August 20, 2011 by Chris Greening. Last modified on March 2, 2014.