George Oldziey Kickstarts Wing Commander orchestral recording
Today, veteran composer George Oldziey's Kickstarter to record an orchestral suite of music from Wing Commander has reached its initial goal. Using the 35,000 USD he has raised, the composer will be able to record a nine and a half minute suite of his music from Wing Commander III and Wing Commander IV. The music will be recorded with an 80 piece orchestra and 40 voice choir in Europe during the summer.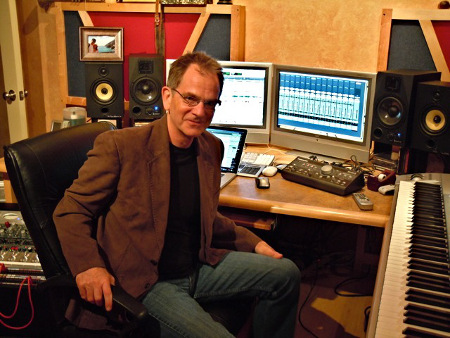 If the Kickstarter campaign reaches its stretch goals within the next 53 hours, there will opportunities to record up to 45 minutes of music for the project. As he confirms here, Oldziey also promises to offer five minutes of digitally-orchestrated music for every $1000 the Kickstarter reaches above its now-reached goal. To learn more about Oldziey, check out the indepth interview Simon did with him in 2012.
Posted on March 20, 2014 by Chris Greening. Last modified on March 20, 2014.