Chris Huelsbeck Interview: Kickstarting the Turrican Soundtrack Anthology

Combining a suited cosmic hero with nonstop action, the Turrican series were among the most popular titles of the 80s and 90s. The synthesizer scores for the games were created by Chris Huelsbeck and continue to be fondly remembered by computer and console gamers alike.
This year, Huelsbeck plans to bring Turrican back from retirement with the production of the Turrican Soundtrack Anthology. This three disc box set will feature all the melodies from the saga in newly arranged and recorded versions. In addition, new orchestral recordings with the WDR Radio Orchestra will also be included on the set.
In order to realize these ambitious plans, Chris Huelsbeck is asking his fans to support him in aKickstarter campaign to make the Turrican Soundtrack Anthology become a reality. In this interview, Huelsbeck exclusively talks to us about the compilation and making it a reality.
Interview Credits
Interview Subject: Chris Huelsbeck
Interviewer: Chris Greening
Editor: Chris Greening
Coordination: Thomas Boecker
Interview Content
Chris: You are running a Kickstarter crowd funding campaign to produce a new Album project for the upcoming 20th Anniversary of the Turrican Soundtrack. What inspired you to revisit this series? Looking back, do you consider the scores to be your defining work?
Chris Huelsbeck: My work on the Turrican Series has always been a favorite of the fans and myself, and since so much time has passed, I thought it would be appropriate to do something really special for this anniversary.
Chris: As part of this commemoration, you will publish the music from all the Turrican games in a three disc set. Could you tell us more about which soundtracks will be featured and how you will present them? Will you release the music in original or remastered form?
Chris Huelsbeck: We will publish almost all the music from the Turrican saga in a limited edition box set of at least three CDs. The music will be entirely newly arranged and recorded using high end studio production tools and modern sounds. However, I will take great care to preserve the soul of the music as I have done with my past game music albums.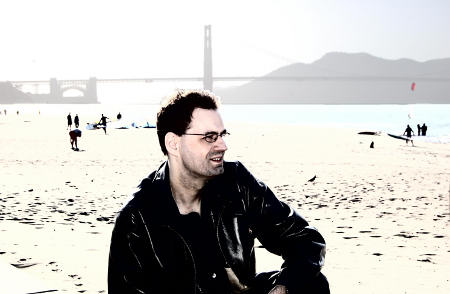 Chris: Are there any individual tracks you're particularly excited about publishing?
Chris Huelsbeck: Among the many tracks that were not featured in full on the first album are the whole 'Turrican 2 Title', 'Metal Stars', 'Tower of Morgul', 'Unidirectional Flight', and all of the credits pieces as complete and separate arrangements. That said, even music pieces that were featured on the first album will be newly recorded and arranged to update their sound.
Chris: While Turrican music has been released in the past, this is the first time that the complete soundtracks for the games will be released. Why do you think this will be rewarding for fans? Are you excited more by the collective experience or the opportunity to release such treasured individual tracks?
Chris Huelsbeck: I think that the experience of listening to the music in its entirety in the order presented by the games will be something very special for the fans. Also, since this will be a gorgeous numbered limited edition box set with brand new artwork and a booklet with a lot of insights into the music and production, it can be a great collectible item and everyone who supports the project can appreciate that they directly made this possible.
Chris: The set will feature a brand new orchestral suite of Turrican's music. Could you tell us more about what to expect from this bonus? How does it feel to be working alongside producer Thomas Boecker and the WDR Radio Orchestra again?
Chris Huelsbeck: I think it is absolutely awesome that the WDR Radio Orchestra & WDR Radio Choir will be producing this new suite and that these recordings can appear as a bonus on the album set. Thomas is a longtime fan and friend of mine and I could not be more excited to have him oversee the production.
Chris: Can you tell us about the bonus orchestral suite you intend to feature on the album?
Chris Huelsbeck: The album will feature the brand new full Turrican Suite. To be produced by the same team as Symphonic Shades – Huelsbeck in Concert, the suite will feature pieces such as "T2 Title", "The Great Bath" and "Concerto for Laser and Enemies".
Chris: Later in the year, this music will be performed live as part of a concert at the Funkhaus. Can you tell us any more about this event? Are you excited about the opportunity to hear your music live again?
Chris Huelsbeck: Yes, this new game music concert is being performed on November 16th 2012 in Cologne. In addition to Turrican, music from other Eastern and Western video games will also be performed. This event is separate from the Kickstarter campaign and will happen with or without successful funding. I'm very much looking forward to the concert!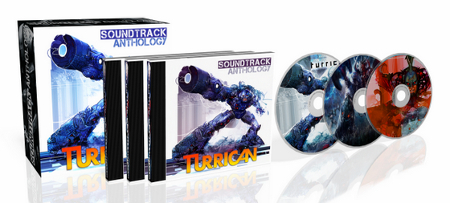 Chris: Why did you choose Kickstarter to fund this project? Where can the fans get more information?
Chris Huelsbeck: A project of this magnitude can't be made and financed just by myself, but together with my friends and fans it can be made a reality. Nearly 10,000 people own the original Turrican soundtrack, so we know that there are enough fans out there. Kickstarter is great for it's all or nothing approach for funding, since nobody has to pay anything if the funding campaign is not successful. Aside from the albums, we also have some exciting other perks and goodies lined up. Just go to our project site project site for further info.
Posted on April 1, 2012 by Chris Greening. Last modified on March 1, 2014.