Game Sound Creators Honor Brad Fuller's Legacy
On January 2, Brad Fuller passed away following a brave battle with pancreatic cancer. Trained as a jazz musician, Fuller joined Atari in 1982 and initially worked as an audio engineer for its home computer division. He gained more attention for pushing technical boundaries on arcade classics such as Marble Madness, Klax, Tetris, Blasteroids, and many others, pioneering FM synthesis. In addition to his own projects, he also oversaw the audio of all the company's other projects as director of audio up to 1996. In 2002, he co-founded audio specialists Sonaural and has continued to pioneer audio advances such as 3D capture. He was also a member of the IASIG Education Working Group and taught courses on Digital Audio Technology and Software Engineering at Cogswell Polytechnical College. To pay tribute to Fuller, we asked five of those inspired by him from across the world to reminisce on his musical achievements and wider influences.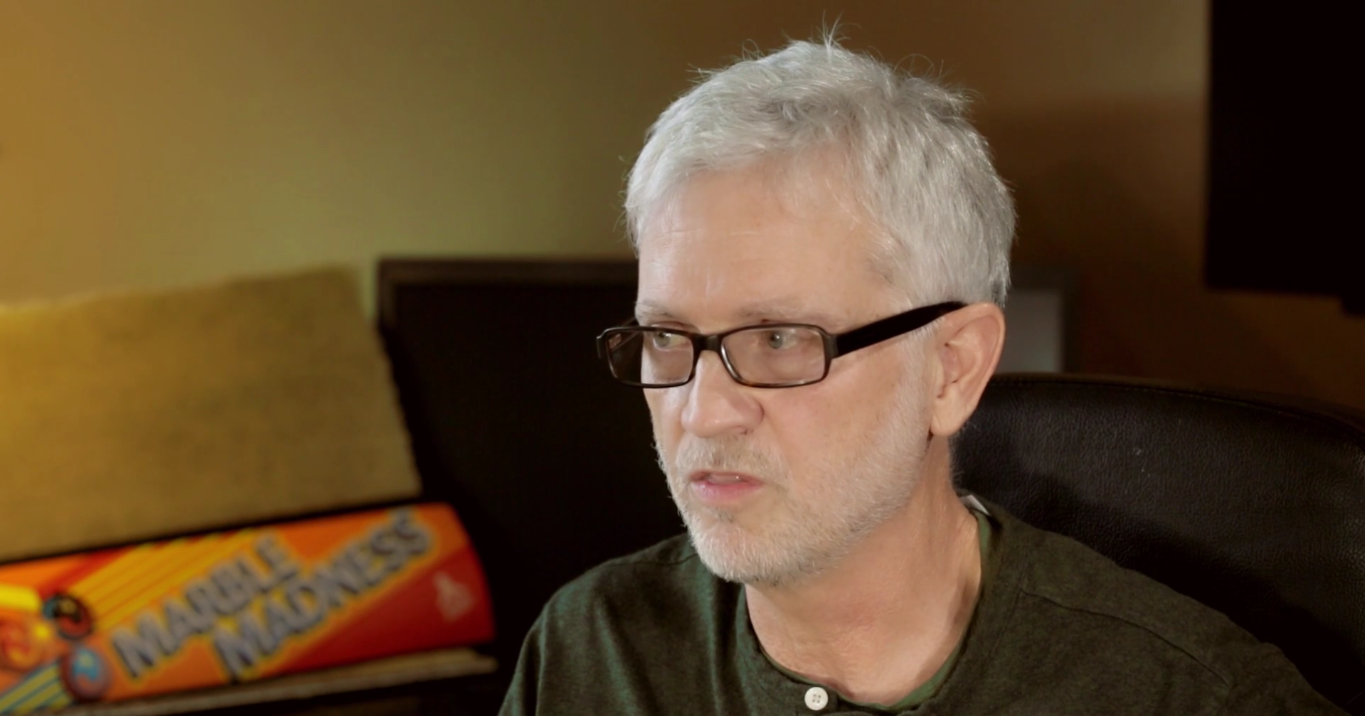 Grant Henry (Stemage)
Indie Composer and Fan Arranger; Wrote the Marble Madness Tribute Where Good Marbles Go to Die
As a youngster in the arcade, it was a rare thing to be injected with contemporary classical music in a game that you could not stop playing. In retrospect, it makes sense that a game as challenging and off as Marble Madness should be carried by such a soundtrack. It was still a ballsy move.
Everything about Marble Madness was ahead of its time. I can only assume that having the opportunity to experiment with that brand new FM chip gave Brad Fuller the chance to flex his creative muscles in a different way, and it sort of changed my life. Marble Madness would have been fine with a more generic and pumping soundtrack, but his choices helped create a realized world in a game with only six levels — a world that you didn't belong — a world that pushed back even on a sonic level. It still feels like a mystery.
I have a lot of favorite game soundtracks, but I am easily able to pick a favorite song from each of them. Marble Madness is a disparate, progressive, and lavishly melodic body of work that feels like one piece to me. I don't have a favorite song. And taking the entire thing apart for arrangement purposes gave me an even greater appreciation of what was already my favorite game soundtrack of all time.
It pleases me that Fuller was able to teach in the later years of his life. Between that and his creations, he is leaving a legacy. And it helped me become who I am in terms of the music I enjoy and the music I create. He will be missed.
Alexander Brandon
Game Sound Creator and Champion; Served as a Member of the IASIG Steering Committee with Brad Fuller
Brad Fuller was a hero of mine from the days when I would play Blasteroids, Marble Madness and Road Blasters in the arcades. After I got to meet him online he graciously agreed to give me detailed information on early Atari development of audio for these games, and the kind of patience it required to create the awesome sounds and melodies that came out of those cabinets. When I met him in person, the kindness was the same as it was over emails. He would be happy to tell you anything you needed to know, and was happy just to know you. He truly pushed boundaries and paved the way for that generation of games.
Haruhisa Tanaka (hally/VORC)
Chiptune Artist and Record Producer; Collected Brad Fuller's Atari Albums
For Japanese people such as myself, Atari's music was always something special. In the golden age of Japanese arcade video games, almost all companies rushed into FM synthesizer chips. But the very first video game featuring frequency modulation was, of course, Marble Madness from Atari. It really amazed Japanese game music composers, especially Namco's in-house composers who were proud of the most advanced video game sound chips in Japan at that time.
Atari's style of FM music composition was also pretty amazing. From our point of view the music was not 'technical', but the movie-like composition, instrument dynamics, and the balance of audio made it highly complete (Japanese FM music tended to attach importance to rich instruments and playing techniques than complexity of composition). No Japanese companies could compete in such a way, and that's why we feel Atari's music something special.
Japanese respect to Atari music resulted in two CD albums named That's Atari Music (1991). It might be somewhat strange that those albums were released only in Japan, but this was better than nothing. Although those CDs did not enjoy big success, they really impressed, at least for hardcore VGM freaks like me. Those albums led me to learn that the person responsible for Atari's sound had been Brad Fuller. I had always been interested in him following the release of those albums, but had no idea how to learn more about him.
As soon as I started using the Internet in 2001, I googled his recent activities, then I found him on the web! I quickly interviewed with him via email. He brought me a lot of information behind Atari's sound and Sonaural's activity. However, for various reasons I couldn't publish the interview article. More than 10 years has passed since then… It's really a great shame that I couldn't publish the article before his passing. Though I should have done that earlier, I will upload the interview as soon as possible. His achievements must be never forgotten.
Earl Vickers
Former Atari Composer and Audio Engineer; A Long-Term Colleague of Brad Fuller
Even in the early days of video games, Brad had a vision for how audio could enhance the experience. He combined his formal musical training and studio background with an interest in programming to push the envelope of interactive entertainment. At Atari's consumer division, he built a music studio including a Fairlight, an advanced early sampling synthesizer.
At the Atari Games coin-op group, he helped develop Marble Madness (among many others), one of the first games to use true stereo sound. His music for that game was truly innovative — more reminiscent of Stravinsky or Tomita than of the usual simplistic video game tunes of the time. He pioneered the use of FM synthesis for games, providing a greatly enlarged palette of timbres. No longer limited to square waves, we could now make convincing imitations of electric guitars, orchestral instruments, and a wide variety of sound effects.
He also enjoyed finding innovative ways to evangelize the products. For example, he helped develop a video commercial for Gauntlet and he created a flexi disc of the 720º music for distribution at a trade show. He brought in a variety of voice talent, such as Elmer "Len" Dresslar, Jr. (of Jolly Green Giant commercial fame), who sang the deep bass part of the Awesome Possum theme song, and Ernie Fosselius (creator of Hardware Wars and other film parodies), who voiced all the characters for Gauntlet ("Red Warrier needs food, badly!").
Brad was always looking for ways to make video game audio more interactive, so the emotional intensity of the music would change in response to the user's actions. He was an early member of IASIG, the Interactive Audio Special Interest Group, and chaired the Interactive Composition Working Group. His blog for O'Reilly shared musings and interviews on music and technology. More recently, he developed audio and code for an advanced driving simulator, designed to help soldiers with traumatic brain injuries, and he worked on a game for autistic and special needs children. Brad excelled at team building and mentored a number of people including myself. He cared deeply about music, technology, and people. He will be missed.
Karen Collins
Associate Professor in Interactive Audio; Interviewed Brad Fuller for BEEP: A Game Sound Documentary
I first met Brad at the IASIG mixer at GDC in 2006. He was amused that I knew who he was (I'd been researching old game audio at that point) and we became fast friends who would meet for lunch or a drink when I was in the Bay Area. Brad was someone who always gave generously of his time, and was willing to help out newcomers. Brad and I talked about starting a game audio archive to preserve some of the older game audio material, and it was his passion for preservation that encouraged me to begin the BEEP project.
As a tribute to Fuller, Karen Collins posted this webisode featuring his one-hour interview for the BEEP project:
Posted on January 16, 2016 by Chris Greening. Last modified on January 16, 2016.