Annual Game Music Awards 2013 – Special Achievement Awards

We are proud to present the winners in the 'Special Achievement Award' category of the Annual Game Music Awards 2013. Our most esteemed awards, they recognise the people and organisations who have had an exceptional influence on game music; for example, through major musical and technological innovations, or by increasing public and industry recognition of the field.
Special Achievement Award — Eastern Composer
Shinji Hosoe
Simply put, Shinji Hosoe makes things happen. During his 27 years working in the field, Shinji Hosoe has contributed to over 100 games and over 400 albums, many of them self-published. Among his accomplishments as a composer, he pushed technological boundaries on Dragon Spirit and Galaxian 3, pioneered techno music on F/A and Ridge Racer, and experimented with rhythm gameplay on Technictix and Bemani productions. His projects have grown even more diverse since he formed the music production company SuperSweep in 2000 together with long-term collaborator Ayako Saso.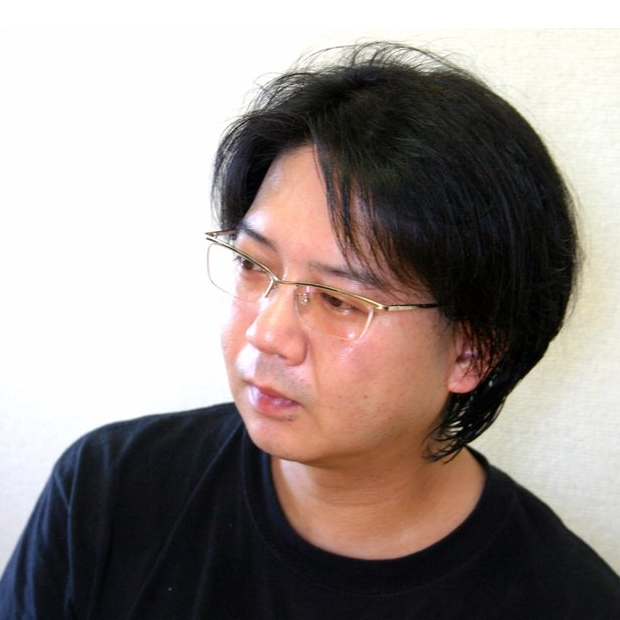 Also an accomplished record producer, Shinji Hosoe has released numerous albums since 1991. SuperSweep's record arm continue to release numerous soundtrack and remix albums dedicated to both current and historic titles, between distributing other artist's records. Hosoe has also personally produced and directed numerous collaborative original albums, ranging from concept albums such as Great Wall and 2197, to the electronic series Sampling Masters and nanosweep, to the pop-inspired productions Manikyua-Dan and Oriental Magnetic Yellow. The earliest of these albums, published through Hosoe and Takayuki Aihara's label Troubadour Records, enabled artists to freely experiment and forge lifelong friendships and collaborations throughout the Japanese game music community.
Special Achievement Award — Western Composer
Rob Hubbard & Martin Galway
The Commodore 64's SID Chip was significantly more advanced than those of its competitors, as was its 64-bit memory. In the early 80s, composers for Arcades, Atari, and Nintendo systems were still struggling to produce basic sound effects and monophonic melodies. At the same time, there were a number of extremely talented European artists who were writing and programming fully-fledged, beautifully-styled pieces for the system. Collectively, they took game music forward greatly both technologically and musically. The legendary Ben Daglish (The Last Ninja), Jeroen Tel (Cybernoid), Mark Cooksey (Ghosts 'n Goblins), Matt Gray (Dominator), David Whittaker (Glider Rider), Chris Huelsbeck (The Great Giana Sisters), and the Follin brothers (Bionic Commando) produced amazing scores.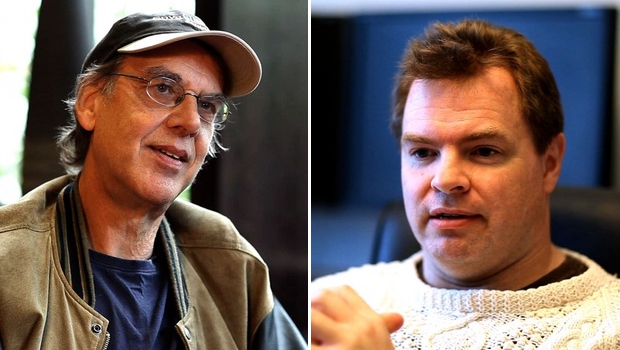 However, Rob Hubbard and Martin Galway are perhaps best remembered for their innovations and prolificacy. Briton Hubbard amazed listeners with his strong melodies, adventurous stylings, and technical mastery on titles such as Commando, Monty on the Run, International Karate, Knucklebusters, Thanatos, and Skate or Die. At the age of just 17, Belfast-born Galway started working on video games in 1983 and went on to produce commanded, nuanced scores to titles such as Rambo, Wizball, Times of Lore, and Arkanoid, many of them commemorated in his legendary album Project Galway. Both artists had significant careers after the Commodore 64 career, with Hubbard working for many years as an Electronic Arts audio director and Galway penning legendary scores to Origin System's Wing Commander and Ultima series.
Special Achievement Award — Unsung Hero
Nobuyuki Ohnogi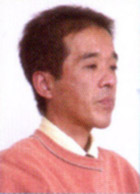 Though often recognised as one of the greatest pioneers of game audio in Japan, Nobuyuki Ohnogi's achievements in game audio have been overlooked internationally.  During the early 80s, Ohnogi created the sound and music for many of Namco's early arcade titles, among them Rally-X, Galaga, Super Pac-Man, Pole Position, Mappy, Little Rabble, and Metro Cross. Musically speaking, these soundtracks were extremely simple and generally a few monophonic jingles. Technically, however, they were the leaders of their time. Ohnogi persevered to make the most out of the three-channel PSG sound chips and astonishing memory limitations of early arcade machines.
In addition to his composition works, Ohnogi helped to popularise game audio through numerous influential albums. As supervisor of 1984's vinyl/cassette Video Game Music, Ohnogi was a driving force of the first full album dedicated to game audio. He closed his time as in-house composer in 1985 – before most industry legends even joined the business – in order to form the first dedicated record label, Scitron & Art. Together with producers Yoshinori Ohno and Kazusuke Obi, Ohnogi organised game music compilation albums dedicated to companies such as Namco, Nintendo, Capcom, SNK, Sega, and Taito.  This company also led to numerous remixes, bands, and festivals being created dedicated to game audio. Now-retired, Ohnogi has left an impressive legacy through Namco and Scitron. But like many unsung heroes, there's still no high-resolution photo to identify him by…
Special Achievement Award — Organisation
OverClocked ReMix
No other organisation has connected game music with the fans as much as OverClocked ReMix. Paying tribute to video game music, the website hosts over 2800 interpretative arrangements made by fans for fans.  Founded way back in 1999, the site has grown massively in size, quality, and prominence over the years; this reflects both the passion and talent of the hundreds of the contributors, as well as excellent community management and rigorous submission evaluation from David Lloyd, Larry Oji, and staff. Their mission and productions have garnered much acclaim from fans and industry members alike.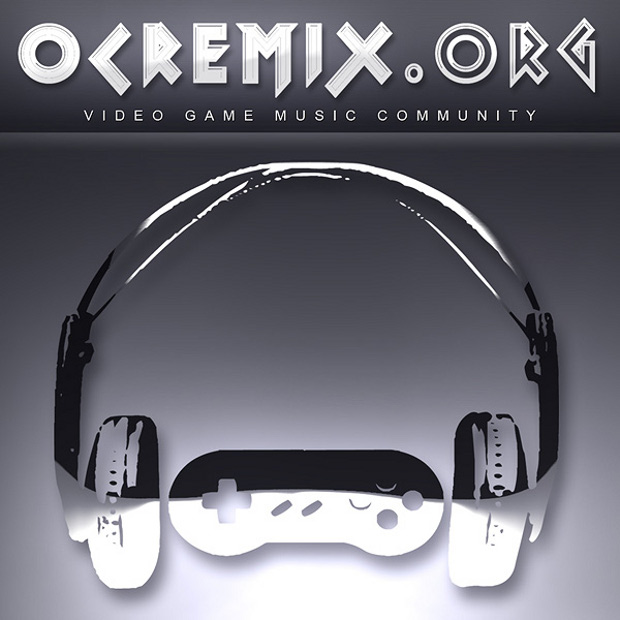 Through collaborative productions, the organisation have reinterpreted entire scores for franchises such as Final Fantasy, Doom, Mega Man, Sonic, and Castlevania. Other highlights include their official soundtrack for Super Street Fighter II Turbo HD Remix, the Kickstarter-backed Final Fantasy VI: Balance and Ruin, and collaborations with the original composers of Donkey Kong Country and Deus Ex. The community served as a beginning for many of today's top composers, among them SoulCalibur V's Andrew Aversa, Super Meat Boy's Danny Baranowsky, and Mass Effect 2's Jimmy Hinson. They continue to promote the indie releases of these composers and many others through the spinoff site OverClocked Records.
Special Achievement Award — Site Contributor
Simon Elchlepp
Since 2010, German-born, Australia-based musician and writer Simon Elchlepp has led regional coverage on Game Music Online and its predecessor. During this time, he has focused on Western game music productions coming from Hollywood and indie composers, transforming this coverage from a marginal section into something absolutely central to the site. Professional, attentive, engaging, and organised, Simon is an incredible journalist who has helped to take the site to the next level.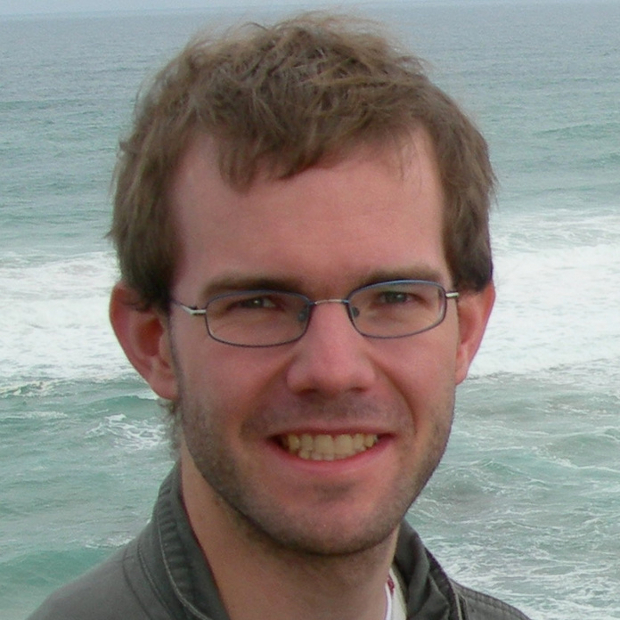 Over the years, Simon has offered incredibly helpful input to the site community, kept readers informed about what is going on with daily news, and interviewed great names such as Austin Wintory, Jonathan Geer, and Matt Uelmen. His biggest contribution is over a hundred detailed, critical evaluations of Western game music releases, in which he relished creative scores and criticised derivative ones. He was also central to rebranding the site. Following four years of stellar contributions, Simon Elchlepp is stepping down from his editor role to focus on building a family. However, he will still take a leading role on our next big project: to name the greatest video game scores of all time.
Posted on April 25, 2014 by Chris Greening. Last modified on April 26, 2014.