Annual Game Music Awards 2013 – Organisations of the Year

We are proud to present the winners in the 'Organisations of the Year' category of the Annual Game Music Awards 2013. These panel-voted, officially-recognised awards provide a thorough and wide-reaching recognition of achievement in game music over the last year. The panelists have selected their choices by carefully considering the merit of the game music created this year — as art and entertainment, as part of in-game experiences and as part of stand-alone albums. Congratulations to all winners, runners-up, and nominees.
Outstanding Production — Game Developer
PlatinumGames
The music of PlatinumGames' Metal Gear Rising: Revengeance and The Wonderful 101 took markedly different approaches this year. Under the sound direction of Naoto Tanaka and Hiroshi Yamaguchi, however, both scores proved especially creative and entertainment.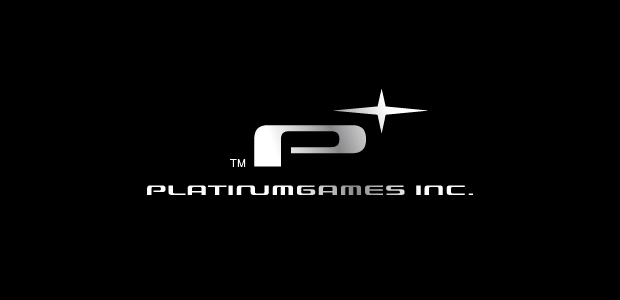 Runners-Up
Telltale Games
Blizzard Entertainment
Other Nominations
Atlus
Banpresto
Crytek
Game Freak
Nippon Ichi Software
Paradox Interactive
Rockstar North
Outstanding Production — Game Publisher
Take-Two Interactive
The longer development times of Take-Two Interactive's titles result in more polished and innovative products. Audio-wise, the avant-garde experiments of BioShock Infinite, vast licensed score for Grand Theft Auto V, and world music performances Brave New World provide testament to this. 
Runners-Up
Namco Bandai Games
Sony Computer Entertainment
Other Nominations
Konami
Nintendo
Sega
Square Enix
Tecmo Koei
Ubisoft
Warner Bros. Interactive
Outstanding Production — Music Studio
ZIZZ Studio
Toshimichi Isoe's ZIZZ Studio don't often receive the international attention they deserve given most of their work is focused on Japan-only visual novels. But productions such as 2013's Mind=0, Fairy Fencer F, and Monster Monpiece show just how accomplished this music production house is.
Runners-Up
noisycroak
Elements Garden
Other Nominations
Dynamedion
FilmScore
Procyon Studio
Remote Control Productions
Sonic Fuel
Sound AMS
T's Music
Outstanding Production — Record Label
Sumthing Else Music Works
Since winning their first AGMA in 2010, Sumthing Else Music Works have continued to deliver great goods. This year, they have offered well-presented soundtracks for the latest additions to the Castlevania, Resident Evil, Tomb Raider, Blackwell, and Dead Rising franchises in both physical and digital forms.
Runners-Up
SuperSweep
Key Sounds Label
Other Nominations
5pb. Records
Konami Digital Entertainment
Joypad Records
Square Enix
Suleputer
Team Entertainment
Wavemaster
Outstanding Production — Concert
EVE 10th Anniversary Symphony / Final Symphony
This year, Iceland was host to an extremely atmospheric commemoration of a much-loved MMORPG's music. Two months later, the London Symphony performed to an ambitious symphonic interpretation of Final Fantasy. Our first ever joint winners, both productions were very different but equally excellent.
Runners-Up
IndieGamesConcert
Other Nominations
Angel City Chorale 20th Anniversary Concert -Calling All Dawns-
Falcom J.D.K. Band 2013 Super Live
Final Fantasy XI – Naana Mihgo's Stolen Hearts
Phantasy Star Series 25th Anniversary Concert
Press Start: Symphony of Games 2013
Symphonic Selections
The World Ends With You Live
Outstanding Production — Music Festival or Tour
The Legend of Zelda: Symphony of the Goddeses
The Legend of Zelda: Symphony of the Goddesses avoided stagnating this year by incorporating new material into their 'second quest'. They also maintained a high performance quality despite a hectic 35-stop tour throughout North America. Let's hope their hiatus doesn't last long…
Runners-Up
Dragon Quest in Concert
MAGFest XI
Other Nominations
BitSummit 2013
Distant Worlds – Music from Final Fantasy
Tokyo Onkyo's 50th Anniversary -Game Music Tribute-
Fantasy Rock Fes 2013
PAX East 2013
PAX Prime 2013
Video Games Live
Posted on April 24, 2014 by Chris Greening. Last modified on September 28, 2014.