Arnie Roth Interview: Distant Worlds Expansion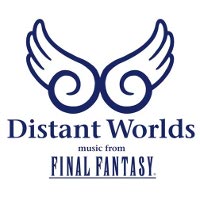 Arnie Roth is a classically-trained conductor known for his works on various Final Fantasy concerts. As producer of Distant Worlds – Music from Final Fantasy, he will round off a highly successful year on December 12 with a special concert at Chicago. It will feature Final Fantasy XIV's musical premiere, new battle arrangements, four theme song performances, and even a climactic performance by series' composer Nobuo Uematsu himself.
In this interview, Arnie Roth gives a discussion on what to expect from the concert. He subsequently recollects his experiences with PLAY! A Video Game Symphony and Symphonic Fantasies before previewing the Stockholm concert and CD release that will mark the premiere of Distant Worlds II. This is a must-read for any attendees of the Chicago, San Francisco, or Stockholm concerts.
Interview Credits
Interview Subject: Arnie Roth
Interviewer: Chris Greening
Editor: Chris Greening
Coordination: Thomas Boecker
Support: AWR Music
Interview Content
Chris: Thank you for talking to us today, Arnie Roth. It's been a major year for Distant Worlds. Could you reflect on this success and why you think the tour has proved so popular for Final Fantasy fans?
Arnie Roth: It truly has been a fantastic year for this tour, and much thanks must go directly to the fans. This is really a case where the fans have made their wishes known very clearly: they will come out and support this tour and the live performances of the great music scores of Final Fantasy, regardless of which city in the world we are going to perform in, week day or weekend performance dates, whether Uematsu-san is attending or not.
When one considers all of these factors, and the many other factors we see at work in each of these concerts, one has to marvel at how loyal, supportive, and dedicated this fan base is. Clearly that is a primary force in our success and our ability to present these concerts with a greater frequency and wider global reach. And as I have mentioned before, there is absolutely no concert experience that matches the thrilling performances we have seen this year with all of these great musicians of the orchestras, choirs and soloists we have been so fortunate to perform with.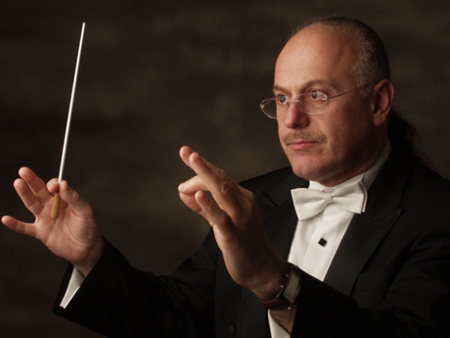 Chris: In December, you will round off this successful year for Distant Worlds with a special concert in Chicago. What will make this concert such a special one for fans? How will it feel to reunite with the Chicagoland Pops Orchestra?
Arnie Roth: It's true that we wanted to pull out all of the stops, in a manner of speaking, for capping off 2009, and we were looking forward as well to 2010, as many of the presenters we worked with in 2009 were already asking about return engagements for 2010 and beyond.
In an effort to round up all of the scores that we had added to the Distant Worlds tour over the last year or so, as well as our constant push to add new scores from the Final Fantasy series whenever we can, over the course of many discussions with Uematsu-san and Square Enix, I came up with an extensive list of exciting repertoire for this concert. We are honoured to feature vocalist Susan Calloway, who will perform four of the series' songs. And having my dear friend Nobuo Uematsu in for this concert was a good reason to convince him to perform live with us. I was so happy when he agreed to do this! Hence, I added "Advent: One Winged Angel"!
Chris: Let's discuss a little further about the new ballads to be featured in Distant Worlds. What do you feel vocalist Susan Calloway will bring to their performances and how do you think fans will react to their debut?
Arnie Roth: We were so lucky to be able to include Susan Calloway as a featured soloist on this concert, as that enabled us to add "Kiss Me Goodbye", "Suteki da ne", "Melodies of Life", and also have her sing "Memoro de la Stono – Distant Worlds", the song that she recorded with us on the first Distant WorldsCD. Nobuo-san was extremely excited to have her sing with us on this concert, and has been wanting to feature her as often as possible on our concerts.
Susan Calloway makes each of these songs truly her own, and this is the mark of a great singer, in my opinion. As a listener, I have to believe, completely, that she is connecting with me on every syllable and note of these emotional songs in a deep and intimate way, and few singers can convince me of that, let alone win over every one of the thousands of members of the audience at the same time. Susan has that ability. Nobuo-san saw that same quality in her voice. And we have also taken a few small but important steps to personalize "Suteki da ne" and "Melodies of Life" for her, with translation and lyric adjustments as approved directly by Nobuo Uematsu, as well as some musical adjustments. These should really be special performances!
Chris: Some of the most anticipated features of the concert are the two new arrangements, FFVI's "Dancing Mad" and FFVII's "J-E-N-O-V-A", as decided by public vote. How will you adapt these tracks for orchestra and what should we expect from their performances?
Arnie Roth: Again, this was an opportunity for us to give something back to the fans, and both Nobuo-san and I were very happy to create these new arrangements for this tour. "J-E-N-O-V-A" is of course a fast tempo action-packed track, and we tried to keep the orchestra arrangement as close to the energy and feel of the original version as possible, while making use of the wide palette of orchestra colors we have to work with.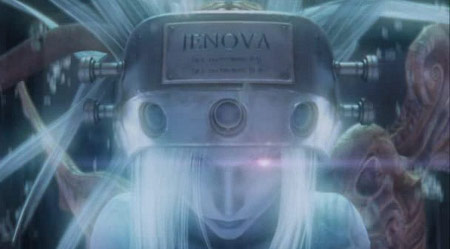 "Dancing Mad" is a major opus of music that, in my opinion, cries out for a fully fleshed out symphonic score. And I can tell you that Square Enix has given us some great new visuals and footage that we will be showing the fans during the performance of these two pieces. And I was convinced that especially dancing mad would benefit from a compelling video assembly, as the score is divided into so many segments, and this can help tie it together for the audience.
Chris: As you mentioned, Distant Worlds synchronises musical performances with projections of video clips from the series. Could you discuss further how your team produced the videos due to feature alongside the new performances and how these videos help to produce an immersive experience?
Arnie Roth: We go through a similar process every time I add a score to our repertoire. Chris Szuberla, from our team here at AWR Music Productions, is the person most responsible for the editing of the video sequences, with input from Nobuo-san, myself, Thomas Boecker, and others at AWR Music. First we determine where we can get images most appropriate to the particular score — which version of the game, any alternative versions by Square Enix, etc. We have to thank our good friends at Square Enix that have helped us locate and secure the exclusive use of the best possible video and still images for each score, including Emi Uesako, Izumi Tsukusi, Yasuhiro Takamatsu and all of our friends at Square Enix.
And as I mentioned above, while many of the scores we perform do not need any video content at all — the audience is truly there for the music performances — "Dancing Mad" may very well be the best example of a score that will benefit, in my opinion, from the support that the video can give. It is divided musically into many different segments, rarely returning to restate at all, and this is more effective I believe if we can see a bit of the journey or transformation involved in this sequence visually, while the music moves from segment to segment.
Chris: There will also be a rock component to the concert as Nobuo Uematsu and the Chicago Mages perform "Advent: One Winged Angel" live. How did this impressive collaboration come about. What do you expect the performance bring to the finale?
Arnie Roth: Well, it will likely bring the house down! As I mentioned, I had been asking Nobuo-san to perform live with us on one of the Distant Worlds concerts, and when we scheduled the return concert in Chicago on December 12, he finally agreed! And having performed the orchestra and choir version of "One Winged Angel" all over the world, on this return engagement, it seemed most appropriate to perform this extended version. I had previously done so at the VOICES concert in Japan and on theMore Friends concert recording which I produced with the Black Mages.
This time, of course, we will have Nobuo Uematsu himself performing on the Hammond B3 organ along with a local band of fantastic musicians, the Chicago Mages! Again, all this is being done to specially enhance this return engagement to the Chicago concert stage. We have no plans to perform this version of "One Winged Angel" elsewhere at this point, so this really is quite special!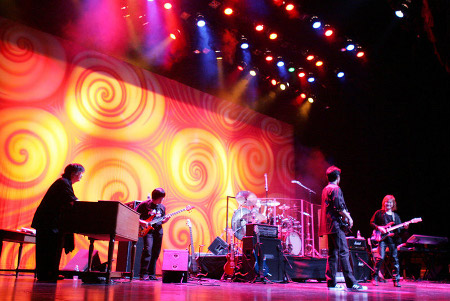 Chris: Taking a diversion for a moment, you've had less involvement as the conductor for PLAY! A Video Game Symphony in light of the success of Distant Worlds. Could you explain why this is? How do you respond to recent criticism of the tour and what are your expectations for its recent revamp?
Arnie Roth: Of the few concerts that were performed, I was unable to conduct several of them due to conflicts with other performances, including, for instance, our many Distant Worlds performances in 2009. I also recently had to have surgery on my right rotator cuff (shoulder).
While I have had a great time putting together the music scores and conducting PLAY! A Video Game Symphony, there is no question that the Distant Worlds tour is certainly my primary focus. I think that any recent criticism should be directed to the producer, Jason Michael Paul, as he is clearly responsible for the success or failure of that production.
Chris: Despite your focus on Distant Worlds, you have nevertheless recently returned from the week of rehearsals for Symphonic Fantasies at Cologne. What do you recollect about the concerts and to what extent do you think the more 'symphonic' format was a success?
Arnie Roth: Actually, it was weeks! Two weeks of rehearsals and concerts, which is an incredible opportunity, to work intensively on so many details with the wonderful WDR Radio Orchestra. And I believe it was quite evident in the performances, which I felt were really of the highest level. I applaud my good friend, Thomas Boecker, for successfully constructing the concert in this format. It proved to be a fascinating musical exercise. It was extremely interesting to follow the audience reaction to each of the medleys we did, Kingdom Hearts, Secret of Mana, Chrono Cross / Chrono Trigger, and Final Fantasy, with some being more 'fantasia' than medley. And the creative work on the part of Jonne Valtonen was superb. But it was interesting that the one piece that seemed to be the biggest favorite for the audience was the medley from Final Fantasy, and that was also the one that was most like a traditional medley moving from section to section.
Chris: Let's now look at the long-term plans for Distant Worlds. Now there is an expanded program, do you expect some of the new items to become regular ones on the tour? Will there be any departures from the existing program to compensate for time restraints?
Arnie Roth: Time constraints are certainly an issue that we have to deal with all the time. We will certainly be adding some of the new repertoire into the ongoing Distant Worlds tour into 2010 and beyond. We will always look carefully at what has been performed previously in each location on the tour, so as to try to balance the program as much as possible. Fans should not worry though about losing too many of the main repertoire of our Distant Worlds tour — we will always try to keep as much in the programs as we possibly can.
For instance, the San Francisco Symphony has asked us back for next summer with two concerts occurring on July 15 and 16, 2010. We want to have these two concerts, occurring on successive nights, to contain a very wide mix of repertoire, so that the music programmed on the two concerts will be quite differen. Of course, we will bring in Susan Calloway to San Francisco to help with these programs. It really will be a two part, two night concert event!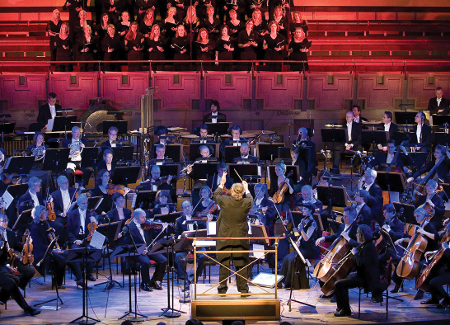 Chris: This week, you also announced that you will premiere Distant Worlds II – Music from Final Fantasy in Stockholm this summer. Could you elaborate on what this sequel will offer to Final Fantasy fans and what we should expect from program additions?
Arnie Roth: The Royal Stockholm Philharmonic asked us to do a return engagement in June 2010. We would like us to program as much new music as possible for Distant Worlds II, compared to our premiere Distant Worlds concert there in December 2007. In fact, we will offer a completely new program featuring a wide range of pieces, many of which have never been performed live in Europe by a symphony orchestra before. Look out for more details next year.
Chris: This performance will tie in with a second album release for Distant Worlds. Could you discuss what this studio recording will offer and how it will be unique compared to the earlier album release.
Arnie Roth: Yes, you may have seen some announcements about this in the last few days. In fact, we will be recording the new CD, Distant Worlds II – Music from Final Fantasy, in late January in Stockholm, again with the Royal Stockholm Philharmonic and will all new tracks. I am happy to report that among the stellar musicians featured on this recording is Susan Calloway, who was our featured vocal soloist on "Memory de la Stono – Distant Worlds on the first CD and who is an Uematsu favorite now. We will have much more information coming out very soon, including a list of all of the scores that will be on this CD and news on the specific release date, which is currently set for June 2010.
Chris: To round off the discussions, we've also recently learned that Final Fantasy XIV's music will be premiered at the Chicago, San Francisco, and Stockholm concerts. How did this opportunity come about? What should we expect from the music performed in terms of melody and style?
Arnie Roth: This really is an exciting new addition to the concert! Nobuo-san and I had discussed trying to add a sneak preview of the new Final Fantasy XIV music, but of course this was a very slim possibility with the game not yet released! However, we again have to really thank Square Enix for allowing us, the Distant Worlds tour, this opportunity. We will bring to the Final Fantasy fans attending our concert a special new score, composed by Nobuo Uematsu, and specially arranged and adapted for this concert.
I would hate to spoil the thrill of being the first to hear this score in concert, which our December 12 audience in Chicago will be. I will tell you that this medley features two themes from Final Fantasy XIV: "Twilight Over Thanalan" and "Beneath Bloodied Banners". As you mentioned, the item will also feature on the Distant Worlds II – Music from Final Fantasy premiere and CD.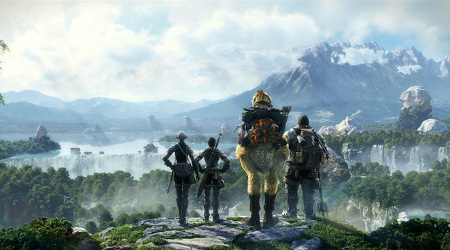 Chris: Thanks so much for giving us this valuable insight, Arnie Roth. Is there anything else you'd like to say about the Chicago concert or the future of Distant Worlds? Also, is there anything you'd like to say to Final Fantasy fans around the world?
Arnie Roth: My deepest thanks to all of the great Final Fantasy fans out there! It is because of your support that we can continue the tour, and grow the tour in new ways. I love hearing from the fans, and invite them to keep sending their intelligent and emotional comments — these help us with programming, scheduling new concerts, deciding new music scores to add, and much more.
The Chicago concert on December 12, 2009 is certainly going to be a huge event, with all of the new music scores and premieres, Susan Calloway singing, and Nobuo Uematsu playing live with us! Perhaps we can start a new tradition of throwing a gala concert somewhere in the world to finish each year?
Posted on December 18, 2009 by Chris Greening. Last modified on March 2, 2014.