Yousuke Yasui Interview: Retro-Inspired Shooting Music
Yousuke Yasui's passion for classic game music led him to work alongside the artists that originally inspired him, Shinji Hosoe and Ayako Saso. Today he is a leading member of music production company SuperSweep and balances work on a range of electronic scores, arranged albums, and original releases. He is especially known for his leading roles on Mamoru Has Been Cursed!, Carnage Heart Portable, and the newly released Eschatos.
In this interview, Yasui discusses his journey from fan to pro and discusses his approach to various scores. He also describes his diverse approaches to remixing music — noting he always feels connected to the originals, but feels it is better to offer a unique spin on them. He ends the interview by discussing his shooter soundtracks.
Interview Credits
Interview Subject: Yousuke Yasui
Interviewer: Don Kotowski
Editor: Chris Greening
Translation & Localization: Rebecca Capowski, Ben Schweitzer
Coordination: Don Kotowski, Shinji Hosoe
Interview Content
Don: Hi Yousuke Yasui san. Thank you very much for speaking with us today. For those unfamiliar with your music, could you please discuss your musical background and influences? What led you into the world of composing for video games?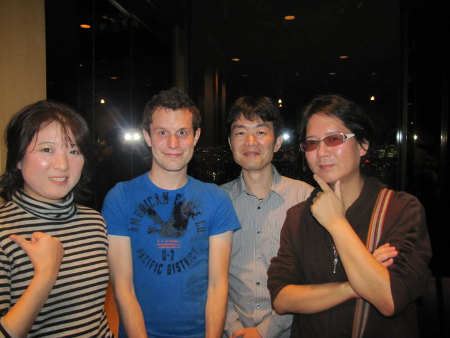 Yousuke Yasui: I had loved handheld electronic games and console games since elementary school. I would often play video games with my friends after school, and between classes we would hum game music and try playing it on the organ.
One day, because of my friends, I started writing simple programs on the MSX computer. Just like so many other future game creators, I wanted to make video games.
But gradually, I turned my focus towards programming music instead of the games themselves. In my middle school's graduation book, for which the theme was "Me, Ten Years from Now", I wrote "I am working at Namco under Shinji Hosoe-san and Ayako Saso-san." From that day forward, I set my sights on becoming a game music composer.
In order to write good music, I listened to all kinds of game music, and a good deal of other music as well. I experimented, always wondering "what makes this or that piece a classic?"
So I sharpened my compositional sense, acclimated to the technology, and having the support of friends and family as well as good fortune, I ended up doing the work that I do today.
Don: Some of your representative works include the Custom Robo and Carnage Heart franchises. Could you please describe your involvement with this projects and how you developed their series' sounds?
Yousuke Yasui: Starting with Custom Robo V2, I worked on a small portion of the music and sound effects. I had revered Hosoe-san, Saso-san, and Watanabe-san since I was a child, so it was like a dream to work together with them. They are all so playful and creative, and I have the greatest respect for them.
I had played Carnage Heart during my student days. For the music of Carnage Heart Portable, I aimed for a minimal techno sound to immerse players in the game. Additionally, there were parts that I constructed to reflect the story's themes of "inorganic machines" and "the human heart", so I have a lot of memories regarding the game.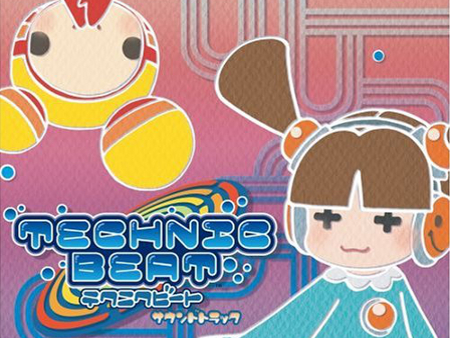 Don: Another series that you worked on that focused on retro music were the Technictix and Technic Beat games. How did you approach remixing the music to fit the unique style of this music-based game? Could you elaborate on how you expanded upon the arrangements heard on the original soundtrack and made them your own in the remix albums?
Yousuke Yasui: For Technicbeat, I thought a good deal about how to remix the Namco game music that I love so dearly. I knew that, no matter how good, a remix is never better than the original. So I changed the feel entirely in order to create something that was good in a different way. I see it as an honor to be connected to the music that I respect.
In Technictix Remix as well, I sought something "good in a different way" while respecting the original. For example, the 22 in "NIGHT LIFE 22" comes from the circuit board used in Ridge Racer, "System 22". The "etoile" in "Arabesque Etoile" is an homage to the track "Hong Kong etoile" from the gameKnuckle Heads.
Don: In addition, you've done a variety of remixes for popular games and series. Could you tell us about some of them?
Yousuke Yasui: On Akumajo Dracula Tribute Vol. 1, I created my arrangement with respect for the amazing original, "Divine Bloodlines", and the SCC sound chip. Using the original track's elements, I arranged Arcana Heart's "Heartful!" in a simpler, catchier "old school game" style.
Inspired by composer Daisuke Nagata, I tried to create techno using FM synth for the soundtrack to the shooter Karous. FM synth was also a perfect fit for Omega Five, a funky game with a galactic setting.
I decided to go for a completely different sound with my arrangement on Mushihimesama Double Arrange Album, to offer something different from the original.
Likewise, I wanted to make use of the elements of the original track on Power Dolls 1 Soundtrack Resonance, while getting something new out of it. It's one of the few times I've utilized a rock sound, but it's a type of music I really do love.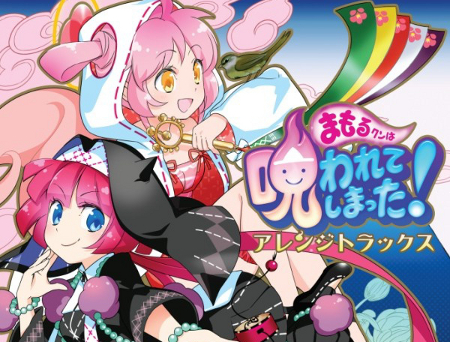 Don: In addition, you've also featured on releases by nanosounds and soundsepher. Could you explain the concept of your music for these albums and do you have any favorites?
Yousuke Yasui: There is no specific concept behind the nanosweep series; we simply create what we want to at the time. As for favorites, I am especially fond of "Dream on, friend (remix 2010)" fromnanosweep 10, because it brings out a different aspect of the original.
In regards to my work for soundsepher, I have taken an experimental approach to adding my own personal touch to the Touhou music. For Megalomachia, I went for a powerful sound throughout.
Don: Your biggest claim to fame would be the Mamoru-kun wa Norowarete Shimatta! (aka Mamoru Has Been Cursed!) soundtrack. Could you describe the overall development of this soundtrack and discuss any favorites that you have? How did you elaborate on the originals for its arranged releases?
Yousuke Yasui: As I composed, I thought to myself, "what is it that makes old game music so appealing?" So the score is filled with my love for so much of that music. My favorite tracks are "YO-KAI Disco", "Great Tribulation", "Will Force", and all of the "Bless you" tracks.
The Xbox 360 version was created as an upgrade from the original's FM synthesis, while the recently released PlayStation 3 version also adopted this approach.
For the bonus album The Perfect Terror, I wanted the arrangements to have a catchy oriental sound. I tried my hand at some 8-bit arrangements as well. If I have the chance, I would like to try arranging all of the music in that style.
Don: Since then, you have composed the soundtrack to Eschatos. Could you please describe your approach to this soundtrack? What retro shmups did you draw inspiration from?
Yousuke Yasui: With Eschatos as well, I was aiming for an "old school game music" sound. So I was inspired by a number of shooting games, but… well, all of you should try to imagine the answer yourselves. (laughs)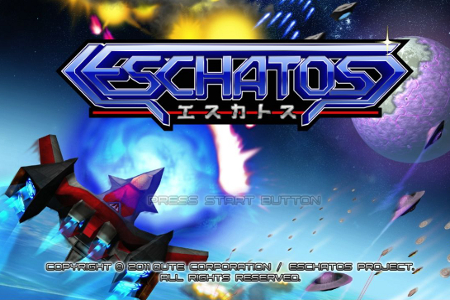 Because the game's worldview is quite serious overall, the music has a heroic and mournful tone. And just like Mamoru-kun wa Norowarete Shimatta, the game itself was amazing! If there is a sequel in the future, I would love to compose the music.
Don: Thank you once again for speaking with us today. Do you have a message for your fans around the world? What else can we expect from Yousuke Yasui during the next year?
Yousuke Yasui: Thank you for listening to our music. I am grateful to so many video game fans.
Also this year, I may be working on projects outside of video games, and I am looking into working on video games from non-Japanese developers as well. I hope for your support in the future as well!
Posted on April 15, 2013 by Don Kotowski. Last modified on February 27, 2014.