Third soundtrack for FFXIV released on Blu-Ray and digital
Square Enix has released the third soundtrack for Final Fantasy XIV, titled Before the Fall: Final Fantasy XIV Original Soundtrack on Blu-Ray and digital formats today. The release covers music from the A Realm Reborn patches 2.2 to 2.5, and includes 61 tracks. As before, the Blu-Ray release includes mp3 downloads of the tracks, and this times also includes a bonus track with footage of the piano and band performance from the Final Fantasy XIV Fan Festival in Tokyo last December. The first print run also includes a code for an in-game minion, The Primogs. The album was also quietly released on iTunes stores worldwide, albeit without the Blu-Ray bonuses.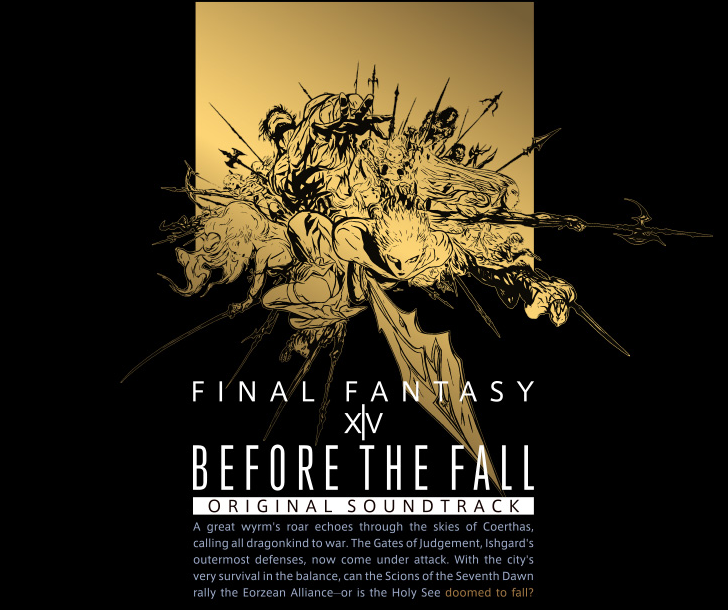 The album can be purchased from CDJapan or on iTunes. Check back soon for our review of the album!
Posted on August 26, 2015 by Christopher Huynh. Last modified on August 26, 2015.