Tadayoshi Makino Interview: Sounds of the Dragon
Tadayoshi Makino doesn't shy away from huge things. Having made his start as the audio director of several Gundam and Dragon Ball titles, he went on to lead music production for Capcom's gigantic franchises Monster Hunter, Dungeons and Dragons, and Dragon's Dogma.
In this revealing interview, Makino discusses his career and works to date. He places particular focus on the composition and recording of his Monster Hunter and Dragon's Dogma scores. Having left Capcom this year, he discusses his plans to cross borders in future projects and what he can offer through his newly established music company SpinSolfa.
Interview Credits
Interview Subject: Tadayoshi Makino
Interviewer: Chris Greening
Editor: Chris Greening
Coordination: Don Kotowski
Interview Content
Chris: Tadayoshi Makino, congratulations on the establishment of your new company, SpinSolfa. In this interview, we'd love to discuss the path that took you there. First of all, could you tell us about your musical background, education, and influences?
Tadayoshi Makino: Thank you for your kind words! I have been playing musical instruments since I was a little, including the violin, classical guitar, drums, and piano. Thanks to this, I gradually became inspired to make my own music so I started composing when I was around fifteen. I won Japanese nationwide music contests on two occasions and that made me decide to become a professional composer. That was when I was 20 years old.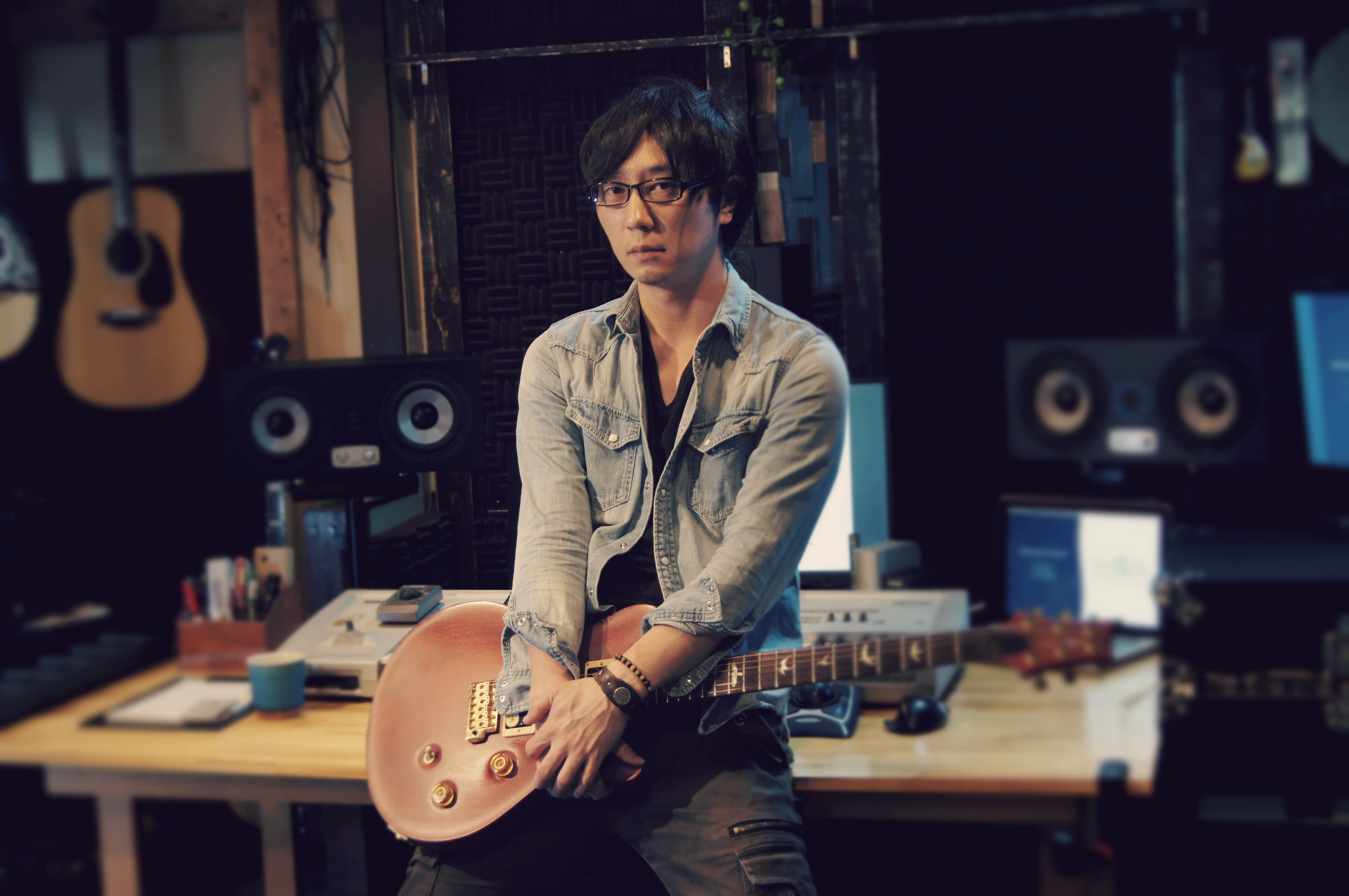 Chris: Before you became famous at Capcom, you worked for five years as a composer and sound director at BEC. What was it like to work on big franchises such as Gundam, Dragon Ball Z, and Digimon?
Tadayoshi Makino: It was very fortunate that I got hired by BEC as I was practically a beginner. I took full responsibility for the audio of BEC's games based on such franchises during my time there. As an audio lead, I not only handled composed, but also worked on sound effects and dialog editing.
Chris: How did such works prepare you for the rest of your career?
Tadayoshi Makino: Even after I had started working exclusively on the musical composition, my experience at BEC greatly influenced my compositional approaches and mixing processes. It made me capable of imagining how my music would be integrated into games together with all the other sounds. All the music I made at Capcom was created in such a way.
Chris: Soundtrack collectors became aware of your talents through the critically-acclaimed score to Monster Hunter 3. How did you and Yuko Komiyama push the bar on this title? In particular, could you tell us about how you approached the orchestral and world music elements?
Tadayoshi Makino: Thanks, I'm very happy to hear that. While Yuko Komiyama focused on the central and thematic material, I focused on fleshing out the project with lots of other tunes. The Monster Hunter team is very strict on deadlines so the time we could spend on projects was limited. I supervised the quality of all the music so we could come close to the quality of sound we were aiming for.
Monster Hunter 3 features a treasure chest of tribal instruments. The orchestra was recorded in Prague, the Czech Republic, and the recordings we accomplished have a rich sound. Though ethnic instruments were used extensively, there are some tunes that have breakbeats and distorted guitar hidden in them. So every time you listen the score, I think you can discover something new.
Chris: From there, you took the leading role on Monster Hunter Portable 3rd…
Tadayoshi Makino: Yes, Monster Hunter Portable 3rd is one of my main works. In particular, the music of Zinogre is really well-known and is regarded as one of Monster Hunter's musical masterpieces. It gets performed every time in the series' orchestra concerts.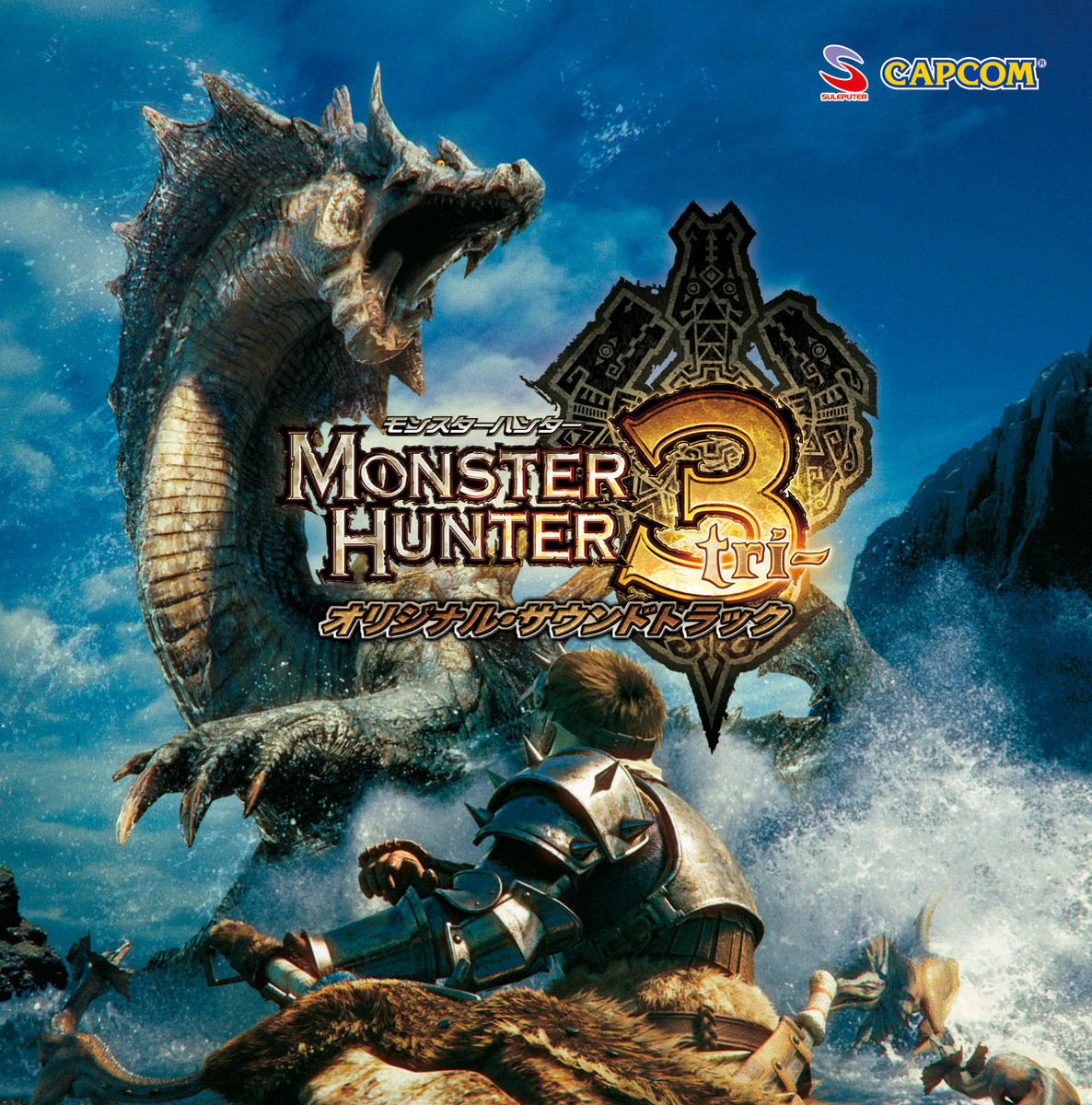 Chris: Let's talk more on that. Your music from the massively popular franchise has featured in multiple soundtrack releases, arranged albums, and live concerts. What do you make of this phenomenon? What is like to see your music performed by full orchestra?
Tadayoshi Makino: I think all the music for the main games of the Monster Hunter franchise fits the series' universe and is of high quality. I can't hide my idiosyncrasies as a composer, but Monster Hunter is generous enough to allow for that. At the orchestral concerts, I was also able to perform myself as part of BlackLute. This was in a way something I planned myself and it's been very nice to be able to play music directly to the fans.
Chris: Indeed, the rock stylings of BlackLute are quite different from your primarily orchestral game scorings. What inspired you to create this unit? Can you share your experiences with this unit for its studio album and live performances?
Tadayoshi Makino: Following our debut at the series' orchestra concerts, we started to perform in events more often. I thought it would be easier for the fans to recognize us if we had a name. The name of our unit 'BlackLute' was taken from a weapon in the Monster Hunter series that has a shape of a musical instrument.With the support from the people around us, we established ourselves through producing and recording albums and concert performances. However, since I at the band leader have left Capcom, further activities are pending.
Chris: You subsequently became music director of the Dragon's Dogma franchise. What inspired your primarily symphonic approach?
Tadayoshi Makino: Actually, the initial concept of the music for Dragon's Dogma was jazz and hard rock music, both musical styles that are far detached from the fantasy genre. This was because the producer and director wished to make an impression by making music that is different from the visual appearance of the game. At one point, those tunes were actually used in the game, but I was really determined to do it with the orchestra sound. So I strategically conducted presentations to convince staff members this was approach to take and was able to build on this basis for the subsequent music.
Chris: How did you capture the world and gameplay of the title with your music?
Tadayoshi Makino: The music for Dragon's Dogma was made so that it was carefully balanced with the game's world. The score often comfortably blends into the game's environments and sounds. However, it also captures the intensity and solemnity of the game. I didn't want to make flat music, but rather something that inspires surges of emotions from the bottom of the heart.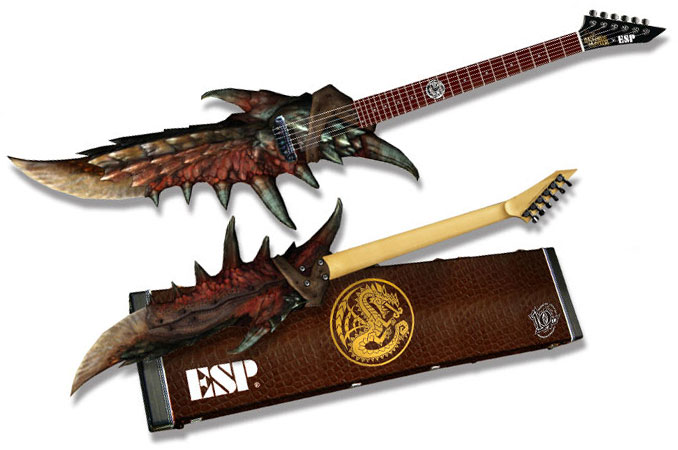 Chris: Dragon's Dogma and Dragon's Dogma: Dark Arisen featured top-notch production values. How did you prepare, record, and implement these scores? What do you think the Sofia Film Orchestra and the 5.1 surround mix brought to the experience?
Tadayoshi Makino: My recording experience in Prague with Monster Hunter 3 has had a large impact on my orchestral compositions. So I think it has enabled me to produce and record tunes better than back then. The soundtrack of Dragon's Dogma was recorded at BNR Studio in Sofia, Bulgaria. The orchestra and the chorus comprised over 130 people. Their performance sounded really majestic and deeply moved me.
For the recording, a team comprising people from Japan, LA, Boston, Finland, and Germany worked on my music. I remember those few days in Sofia like it was yesterday. Two weeks after having had recorded the orchestra in Sofia, I recorded the drums in Tokyo. The week after that, I went to LA for the surround mixing. I absorbed everything I saw and heard. So from Dark Arisen onwards, I have become capable of surround-mixing of all the tracks I produce.
Overall, the music was constructed so it would be three-dimensional and suited the game itself. I think we succeeded in producing the signature 'DD sound'.
Chris: Last year, you released the score for Dragon's Dogma Online.
Tadayoshi Makino: Dragon's Dogma Online was my last major title at Capcom and it turned out to be a really difficult one. This was because this title was very different from the previous ones despite sharing the Dragon's Dogma name. Making music for a title that is trying to appeal to new fans and old fans alike is always difficult. However, I believe I was able to fulfil my role as a music director. Unfortunately, the title has been released domestically as of today.
Chris: You also worked on the reboot of the Dungeons and Dragons franchise at Capcom.
Tadayoshi Makino: For Dungeons & Dragons: Tower of Doom, the same team as Monster Hunter handled the sound direction. Given my existing relationship to them, the chance for making music for this title has been given to me. It was an excellent experience to make new music for the title, as well as arrangements based on the original arcade game.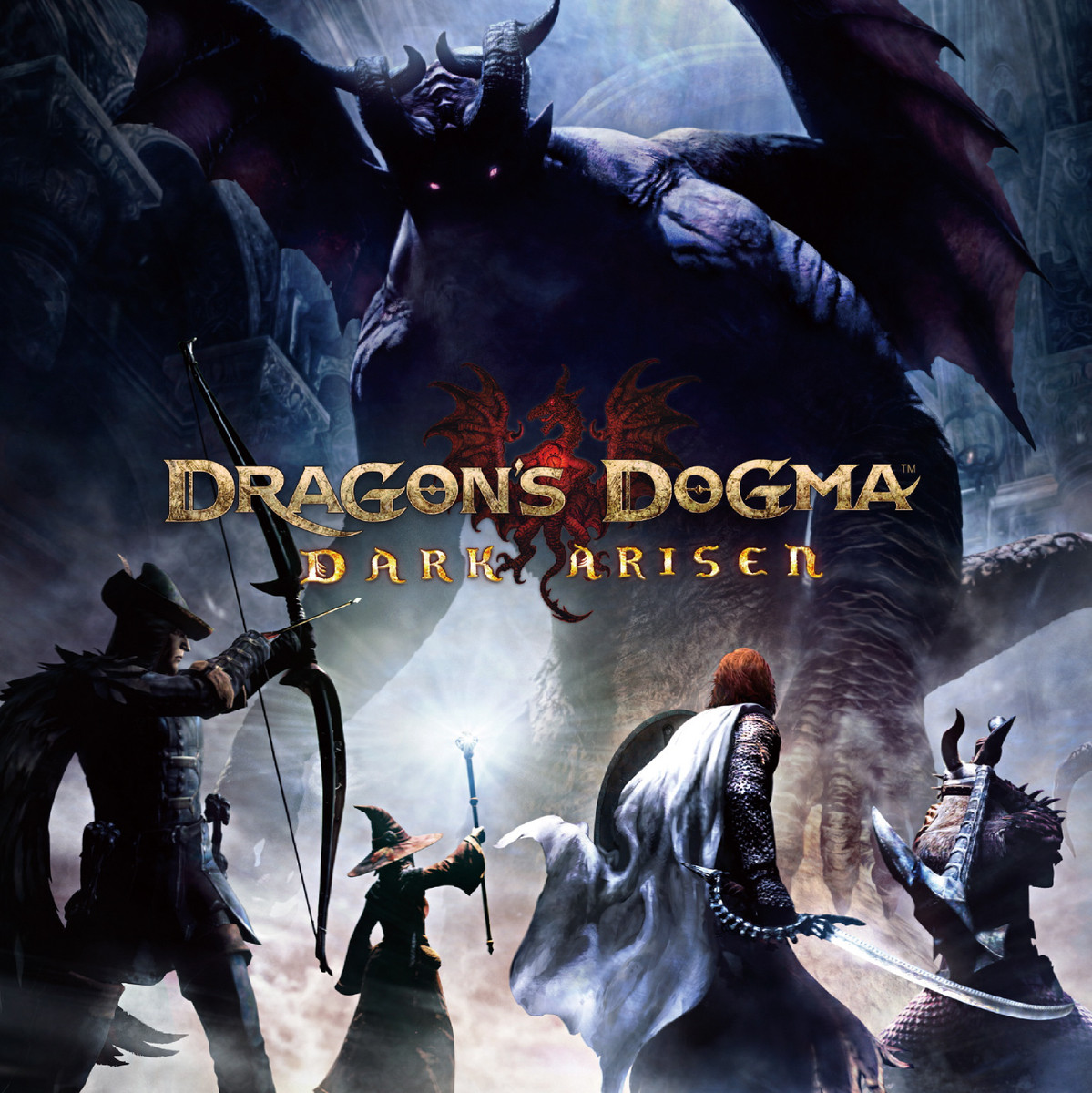 Chris: Looking to the future, you left Capcom last month to establish your own company SpinSolfa. Can you tell us what inspired you to make this move? How does it feel to now be independent after 14 years working at game developers?
Tadayoshi Makino: I chose the name SpinSolfa because of its meaning 'to connect people through music'. It has been 15 years since I have started working in the computer game production field and I have been always given it my best. During those years, I have taken much pleasure from building relationships with people. Now I have setup this company, I am confident that I can widen the circle of collaborators and achieve my best in new environments. Moreover, I am hoping to work with American or other international developers. So if you are interested after reading this interview, please feel free to get in touch with me.
Chris: You teamed up with Tomomichi Takeoka and Tomoko Akaboshi to form SpinSolfa. What inspired the decision to bring them onboard?
Tadayoshi Makino: Tomomichi Takeoka is a talented orchestra arranger/composer and we have been working together a lot, including on Monster Hunter. In fact, it was me who presented him an opportunity to start working with the game music (though someone would have done that either way). I hope he will become my partner through working on many projects. Tomoko Akaboshi participated in the orchestral recordings for Dragon's Dogma and played violin in Dark Arisen. In addition to her talent as a musician, I am sure her skills in networking and English will be very helpful. These are the reasons why I chose them as my partners.
Chris: Between you, what services can SpinSolfa offer and for what media?
Tadayoshi Makino: SpinSolfa provides appropriate these four types of audio services for any kind of multimedia or other contents:
– Composition & Scoring
– Surround Mixing
– Remote Recording(Tokyo and NY)
– Production Management
The quality we offer should be clear if you could take a look at our previous accomplishments. So let's work together beyond the borders. You can count on our services so please look forward to it!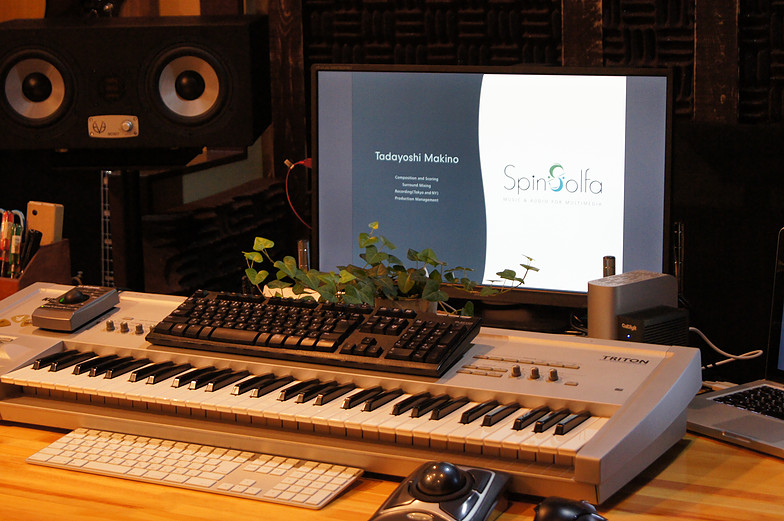 Chris: Many thanks for your time today Tadayoshi Makino. Is there anything else you'd like to say about yourself, your works, or your company? In addition, do you have messages for your fans around the world?
Tadayoshi Makino: I, Tadayoshi Makino, and SpinSolfa will continue to produce lots of video game music. We would like to meet a lot of people across borders. My wish is that people really get to know me and my sound. With our intimate 'Japanese' service combined with worldwide sensibilities, we will continue to expand in a varieties of areas. So all the fans around the world, I hope you'll all enjoy our work!
Posted on June 11, 2016 by Chris Greening. Last modified on June 11, 2016.