Shota Nakama Interview: Recording Lightning Returns and Kingdom Hearts
Shota Nakama's Video Game Orchestra has gone from strength to strength since its inception in 2008. Developing their so-called 'rockestral' sound, the group have performed numerous concerts, released a crowdfunded album, and even started their own recording division. Nakama has developed a close relationship with Square Enix, leading him to record the Lightning Returns: Final Fantasy XIII and Kingdom Hearts HD 2.5 Remix soundtracks.
In the first of a two-part interview, Nakama discusses his experiences producing the soundtracks for these two titles alongside Masashi Hamauzu and Yoko Shimomura. In the process, he gives an exclusive insight into what we should expect from the Kingdom Hearts HD 2.5 Remix soundtrack; their recordings will stay faithful the original atmosphere of the series' music, but will enhance their musical creativity. In the second part of this interview, to be published tomorrow, Nakama will discuss his recent concerts and his upcoming shows in Boston (October 2) and Taipei (October 11).
Interview Credits
Interview Subject: Shota Nakama
Interviewer: Patrick Kulikowski, Chris Greening
Editor: Patrick Kulikowski, Chris Greening
Coordination: Patrick Kulikowski, Chris Greening
Interview Content
Patrick: Shota, thanks again for taking the time to speak with me. You recently set up your own recording division. What inspired this move?
Shota Nakama: Following our highly successful concert works, we decided to officially launch our recording production, SoundtRec Boston. It was time to make this move since we have already recorded and orchestrated for the official soundtracks of major titles like Lightning Returns: Final Fantasy XIII and God Eater 2.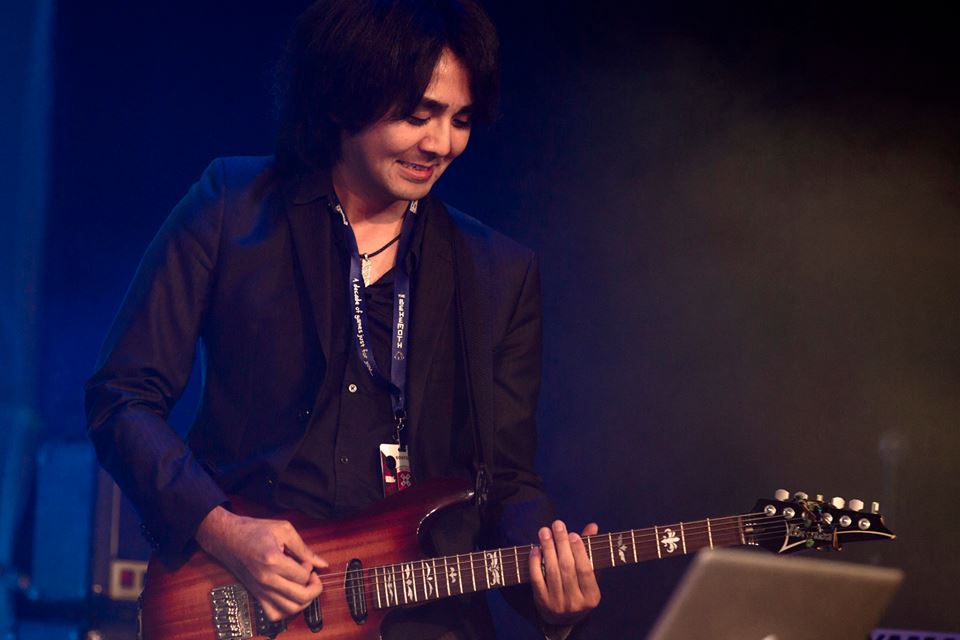 Patrick: As you mentioned, you recently recorded the soundtrack for Lightning Returns. What was it like to handle the recording for a Final Fantasy title?
Shota Nakama:  It's a title that we couldn't mess up — we couldn't screw up. There's a certain expectation that we have to Final Fantasy titles in terms of music, because the series is well known for the music, and so we did the best of the best that we could possibly do. Our life expectancy has decreased a bit because we put so much effort into it. But that's why people love the end results!
Patrick: While you're credited on the Lightning Returns soundtrack, it doesn't show which exact tracks Video Game Orchestra worked on. Could you shed some light on that?
Shota Nakama: We worked on almost all the music by Hamauzu-san. Among his works were a lot of the cutscenes, including important ones like the opening, ending and dancing scenes. The music for those scenes were recorded by us.
Patrick: You were operating out of Boston for the recordings and everything. How difficult was it to work on that with something that's mainly based in Japan?
Shota Nakama: I was mainly working with Masashi Hamauzu, the composer. He is very laid-back and relaxed; he would just say "It's OK, unless you do something really wacky, I will not say anything. I'm going to rely on you and I'll just tell you if I don't like anything." So working with him was very, very comfortable, relaxing, and open.
Patrick: How often did the two of you interact?
Shota Nakama:  We didn't really have to communicate all the time, although we e-mailed each other so many times. So, he asked me specific things to do before I would orchestrate. There was an excel sheet that had all kinds of notes and he wants me to do "this, this and that" and I followed it. Also, I added some of my own stuff as well, and I told him "look, this is what I did" and he would say "I like it, so let's just keep it!" It was very easy. He came over for the mixing session and we tweaked things here and there. We recorded the solo vocals and whatnot there, and it was all done.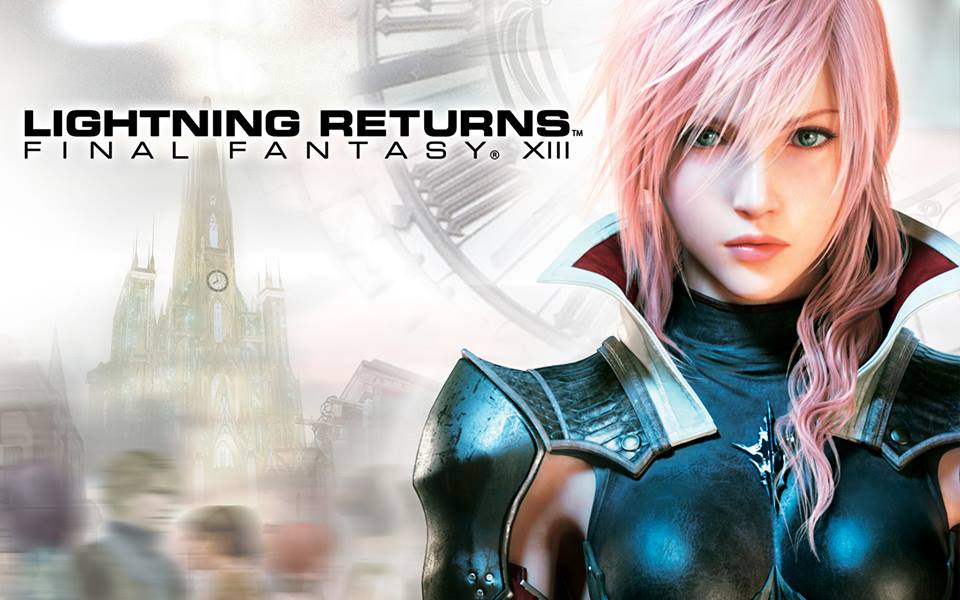 Patrick: How did you feel about the feedback you received from fans?
Shota Nakama: Actually, when I went to Square Enix after the game was released, they told us our sound was the best of all who worked on recording the soundtrack. And they said "hands down, you guys did the best job." So, I felt really, really proud of it.
Patrick: You could put that on a resume, right? "Square Enix preferred our sound."
Shota Nakama: Haha, yeah, quote from Square Enix: "they sounded the best."  The reaction from fans was also interesting. I mean first of all, whenever I say that I worked on Final Fantasy, people react and say "holy crap, did you!? Really!? How? How did you make that happen?" But, they heard the soundtrack and they were impressed, "we're blown away."
Patrick: You co-wrote the Epilogue music for Lightning Returns with Mr. Hamauzu. It's a very short outro, but I was curious to know how the writing process for that was. It was very melancholic, it put me in this kind of moody way, and obviously I don't know the ending of Lightning Returns just yet, but I wanted you to talk a little bit about that.
Shota Nakama: He mentioned that he needed epilogue music, and I told him "look, I'm just going to write it, tell me what you think." He gave me a few ideas. This completes the trilogy, so it has to be reminiscent of the entire soundtrack, its themes, and so forth. So I threw in a couple of themes on guitar and told him, "look, I think it sounds the best with guitar and a solo instrument of some kind, like violin." So then he said "okay, let's do that." And I kind of did a rough draft and sent multiple versions to him. He fixed them up a little bit, and here you go, there's the music. He wanted to keep it very short, as the epilogue movie that we saw was similarly short.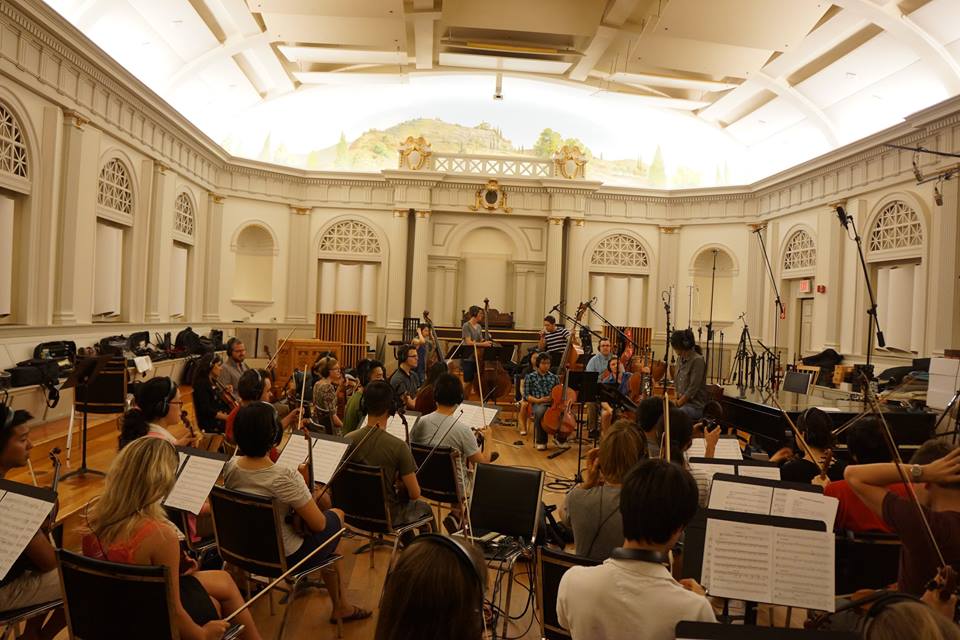 Patrick: Following the success of Lightning Returns, it's recently been announced that you're arranging and recording the soundtrack for Kingdom Hearts HD 2.5 Remix. 
Shota Nakama: One day I was contacted by Square Enix asking me to be on Skype for a meeting first and that is when they told me about the game and what they are wanting to do for the music. Then they sent me a few MIDI files from Kingdom Hearts II to have us "upconvert" it with the current technology. Apparently they loved what we did! The next time we had a meeting, they said "let's work on this together".
Patrick: The Kingdom Hearts series certainly has many fans. What appealed to you about Kingdom Hearts II's soundtrack?
Shota Nakama: I would say the Kingdom Hearts soundtracks are very different from the other soundtracks by Square Enix due to the nature of the game (catering more toward younger fans). I really liked the not-too-complicated, pure direction of the music that Shimomura-san did. I think the soundtracks were meant to be composed by her.
Patrick: How many tracks did Video Game Orchestra record for the productions? How involved was Yoko Shimomura in the production?
Shota Nakama: We orchestrated and recorded 54 tracks total, and 30 of them were mixed on our end with my regular colleagues Falk Au Yeong and Alvin Wee. The orchestration process itself was quite challenging because the request from them was to not change the original atmosphere of the music, but enhance its musical creativity. When I finish the scores, I sent Shimomura-san to get an approval. Shimomura-san was heavily involved in the entire process, from arrangement to recording to mixing.
Patrick: What were some of the challenges you faced during the recording process?
Shota Nakama: The actual recording part was not that hard at all, thanks to our fantastic musicians. We got through all the music comfortably in 2.5 days (coincidentally)! Shimomura-san and the Square Enix sound team were online to monitor the entire process and they were really happy with the result. After everything, they even told us our speed and quality were just stunning. The mixing took a bit longer than we had expected because of how we had to handle the process: we do some rough mixes and send them to Shimomura-san, she comments on the things, and we use the notes and revise… some mixes had like six revisions. But as a composer that is her job and compromising is the worst thing to do unless you have a very specific reason.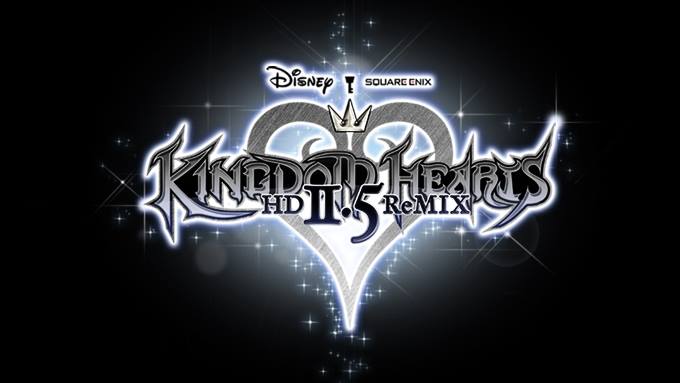 Patrick: It's hard adapting a soundtrack as loved as Kingdom Hearts II. Do you think fans will be satisfied with the final results?
Shota Nakama: What I can tell you is that you won't be disappointed with the soundtrack. The quality is just really amazing and you definitely won't have "oh I liked the original better" or "man why did they change here?". Everything is following the musical road that Shimomura-san has paved with the much better production quality than back then.
Posted on September 29, 2014 by Patrick Kulikowski. Last modified on September 30, 2014.