Shota Kageyama Interview: From Procyon Studio to Game Freak and Beyond
Shota Kageyama, who went freelance in 2014 to establish Spica Musica, has had an interesting journey to reach where he is today. His works range from Marvelous' Luminous Arc to several contributions to the worldwide hit series, Pokémon. 
In this interview, he discusses his beginnings as a game music composer through this year, celebrating his 10th year anniversary. 
Interview Credits
Interview Subject: Shota Kageyama
Interviewer: Chris Greening, Don Kotowski
Editor: Don Kotowski
Coordination: Don Kotowski
Translation: Tomoko Akaboshi, Ben Schweitzer
Interview Content
VGMO: Thank you so much for doing this interview. First of all, could you tell us about your musical background, education, and influences? What led you to becoming a video game sound creator?
Shota Kageyama: Seeing my kindergarten teacher play piano at the age of 4 sparked my desire to learn the instrument, so I started taking lessons. When I was 10, I wrote a composition for my first recital. From the beginning, I found making my own arrangements to perform more enjoyable than simply playing what was written on the score, so from that early age I discovered the joy of creating something for myself. The first CD I ever bought was a Dragon Quest orchestral concert disc. From then on, I was influenced by video game music, beginning with the Dragon Quest series. I thought it would be amazing to hear my own music performed by an orchestra, so that became a goal of mine. During my high school years I became seriously involved in computer music by way of our school club, and I produced and distributed an original CD for the school cultural festival. A track on this CD won a prize in a national competition. It was then that I began to consider continuing to write music as a potential future profession.

VGMO: You entered the industry as a composer for Yasunori Mitsuda's production company Procyon Studio. Could you share with us your experiences at the studio on Luminous Arc? How did this prepare you for the rest of your time in the industry?
Shota Kageyama: Luminous Arc marked my debut as a composer, so I have strong memories connected with it.  Even though it was my first work, I took on the challenge of writing the main theme, and I was happy to see that the result ended up being used in the soundtrack. In all, there were four of us composers writing music for the game.  I ported the tracks that each of us wrote to the Nintendo DS (manipulating them); it was my first time doing this, which proved to be a valuable learning experience.
VGMO: You subsequently went on to create the music for Pokémon HeartGold & SoulSilver. What was it like joining a series as venerable as Pokémon? How did you approach the Pokémon Gold & Silver arrangements and new compositions featured on this work?
Shota Kageyama: I had never imagined that I would end up being involved with a game in the Pokémon series.  The chance to work on a series beloved by countless players all over the world brought with it a mixture of trepidation, pressure, joy, and happiness.  My work on Pokémon HeartGold & SoulSilver  consisted mainly of arranging the original music from Pokémon Gold & Silver, but I also created new tracks and created the music file data for the GB Sounds mode, ensuring that it was a faithful recreation of the original music from Gold & Silver .
Everything had to be transcribed for the Game Boy sound chip's format with three synth channels and a noise channel, and it actually took a lot of work to create something that was close to the sound of that time.  I spent a lot of effort on recreating the nostagic sound of the Game Boy that everyone knows and loves.
VGMO: You went on to lead the sound production of multiple new entries in the franchise. Could you tell us more about the process in creating the music for Pokémon Black & White?
Shota Kageyama: Pokémon Black & White was my first project as sound leader.  I thought through the overall sound concept with director (Junichi) Masuda-san, and guided the sound of the project in that direction. The world of Pokémon Black & White brought together a diversity of values, so I wanted to bring in elements of world music.  I studied the music of various countries, took in their essence, and came up with an original sound for the game.
VGMO: Pokémon X & Pokémon Y, in particular, was noted for advancing the series' music with its rich orchestral sound. Was this an intentional shift? Could you tell us more about the musical and technological challenges associated with creating this sound on portable systems?
Shota Kageyama: In addition to composing and arranging music for the game, my position as sound director for Pokémon X & Pokémon Y meant that I had to carry out a wide range of tasks including deciding on an overall sound concept for the game and integrating all of the individual sections.
With the release of the then-new Nintendo 3DS hardware, the expressive potential of the music was increased dramatically.  The new hardware made streaming music playback possible, providing the opportunity to create a rich sound not limited by a specific number of voices.  I felt that we should make full use of the 3DS specs to achieve a new kind of opulence, a new evolution for the series.
"Beauty" was the theme of the Pokémon X & Pokémon Y project, so I constructed a sound centered on the orchestra in order to make something as gorgeous, as beautiful as possible.
VGMO: Your music has been celebrated in multiple concerts, notably Press Start: Symphony of Games and Pokemon: Symphonic Evolutions. How does it feel to hear your music live? How does it feel to know your music has influenced fans around the world?
Shota Kageyama: It is a joy and an honor to have music I worked on cross the oceans and spread throughout the world. The fact that my music had really spread to people all over the world was brought home to me when I was sent arrangements of music I worked on through my Twitter account, or when I received replies that people really wanted to try playing this or that piece for themselves.  I am very happy to know that so many people enjoy my music. Naturally, as a composer, I am happy to hear that my music is performed live in rich full orchestral arrangements as well.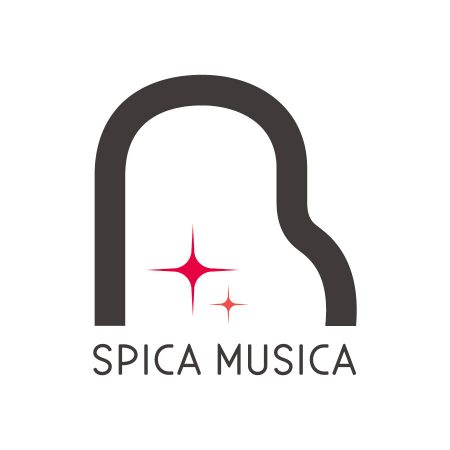 VGMO: Following the completion of Pokémon OmegaRuby & AlphaSapphire, you left Game Freak to establish your own production brand. What inspired this move? Could you tell us more about what the scope and philosophies of Spica Musica?
Shota Kageyama: The truth is that I didn't leave after the completion of OmegaRuby & AlphaSapphire, I actually left Game Freak partway through the project to go freelance.  But I felt that if I withdrew partway through a project, it would leave the other team members lost, and I felt very strongly that I should help guide the team through to the end of the project, so I imparted the main principles of what I was doing to the company before I left. In actuality, I had always been planning on striking out on my own, because I've always wanted to challenge myself by working on projects outside of video game music (anime, movies, dramas, songs, etc.).
VGMO: One of your first freelance works was your arrangement for the Monster Hunter 10th Anniversary Compilation [Tribute]. How did you become involved in this collaborative effort? What inspired your hybridised approach to this arrangement?
Shota Kageyama:  A number of famous video game composers worked on the album, and I was chosen by the project's producer to work alongside all of them.  The original tracks, Zinogre and Lagiacrus, were orchestral to begin with, and I thought it would be cool to keep that feel while adding a techno beat underneath, so I submitted that as my proposal.  It's a stylistic approach that I like a lot.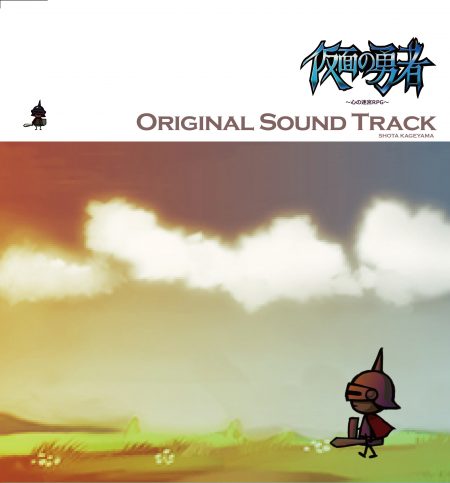 VGMO:  You also created the music for The Masked Brave and the Labyrinth of the Heart (Japanese title: Kamen no Yusha). How does this work compare to your other works?
Shota Kageyama: The Masked Brave was my first work for a smartphone game.  The wonderfully talented cast of creators who supported the initial stages of the project provided a lot of inspiration and made for a great work environment.  The hero, or "brave," of the title, is a hikikomori [Translator's note: social recluse], the exact opposite kind of character from the heroes that usually appear in stories.  The player takes the role of the hero's private tutor/instructor, and guides him on adventures.  The story shows the hero grow as he faces his past traumas and failures/various conflicts, so I wanted the music to come close to the emotions he feels.
VGMO: You have also demonstrated your abilities as a vocal composer and arranger. How does creating vocal music compare to instrumental music?
Shota Kageyama: With vocal music, the melody is the most important element.  When I write melodies for specific singers, I have to focus on the specific vocal strengths of the artist, the range where their voice sounds best, its particular sound, and create a melody that makes use of those characteristics.  The melody has to be so enticing that you don't forget it after hearing it only once.  It has to be the kind of melody that you just want to hum to yourself.
VGMO: You recently released the debut album of your musical unit Lecetto. Could you tell us about how this band formed? What music do you aim create? What can we expect from your album Ordinary Life + 1?
Shota Kageyama: I formed the unit Lecetto in order to have a way of writing the kind of music I want to write, expressing the things I want to express, at my own pace, unlike the work and the music I normally do.  Ordinary Life +1, of course, is about the things that happen everyday.  One can be happy with just those things, but just a single bit of something, some joy in one's life can add color to one's days as they go by.  And that's enough.  I drew upon my thoughts about those "somethings" for this album.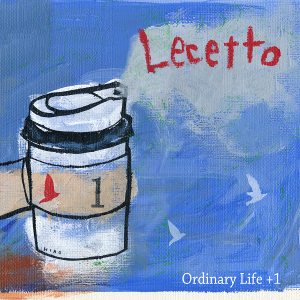 VGMO: You were recently involved with the music for the mobile game, The Black Knight and The White King (Japanese title: Kurokishi to Shiro no Maou) alongside Yoko Shimomura. Please tell us what role you played and about the overall music production.
Shota Kageyama:  I grew up listening to a lot of the music Yoko Shimomura-san worked on, so I was very happy to join the project with her. The main theme and other important pieces for the game were performed by the Czech Philharmonic Orchestra, recorded in the Dvorák Hall in Prague.  I wrote all of the music that accompanies the gorgeous, powerful animated sequences provided by Studio 4°C.  Just as with writing a soundtrack for a movie, the music that accompanied the animated scenes needs to follow the motion of the image and the development of the story, so the music needs to be written with an extremely close attention to detail.
We have already done a large number of recording sessions here in Japan, and the project has turned out to be quite large, with over 100 tracks in all.  All of the music is performed by live full orchestras and full bands. The game shows off a different side to my music than what most people are familiar with, for a game with a serious, dark world and storyline, so I think that listeners will be able to hear something new in my work here.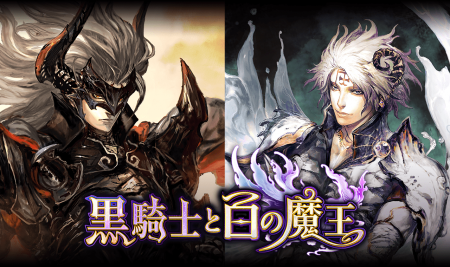 © Grani, Inc.
VGMO: In addition, you were also involved with the music for the mobile game, Pokemon Duel. Could you please tell us your approach to the music for the game?
Shota Kageyama: I wrote all of the music for the game Pokémon Duel.  As I was essentially writing music for a board game, players will be hearing any given track for long periods of time, so I worked to develop and arrange the music so that it didn't become tiresome upon repeated listens.  In order to give each stage its own character, I wrote the music using a variety of approaches, making sure to differentiate genre and style of each track.  I will be very happy if players enjoy the ways the music changes in response to the developments in the game.
VGMO: Many thanks for your time today. What can fans of your music look forward to in the future? Do you have any messages to readers around the world?
Shota Kageyama: I have just received plans for 4-5 new proposals for future projects.  This year marks a decade since my debut, and I become tense just thinking about that figure.  While I think it would be nice to do a live show to commemorate my ten years, I have to balance that with my composition work.
In addition to game music, I'm looking forward to creating music for a wide range of projects in the future, including anime, movies, and dramas.  I would love the opportunity to work on projects overseas too. I want to keep creating music that touches people and stays with them, and I hope that all of you will continue to support my work in the future.
Posted on October 26, 2017 by Don Kotowski. Last modified on November 3, 2017.