Mega Man Battle Network box set and arranged album announced
On June 15, Capcom's record label Suleputer will commemorate the 15th anniversary of the portable spinoff series Mega Man Battle Network (released in Japan as Rockman EXE) with two new albums.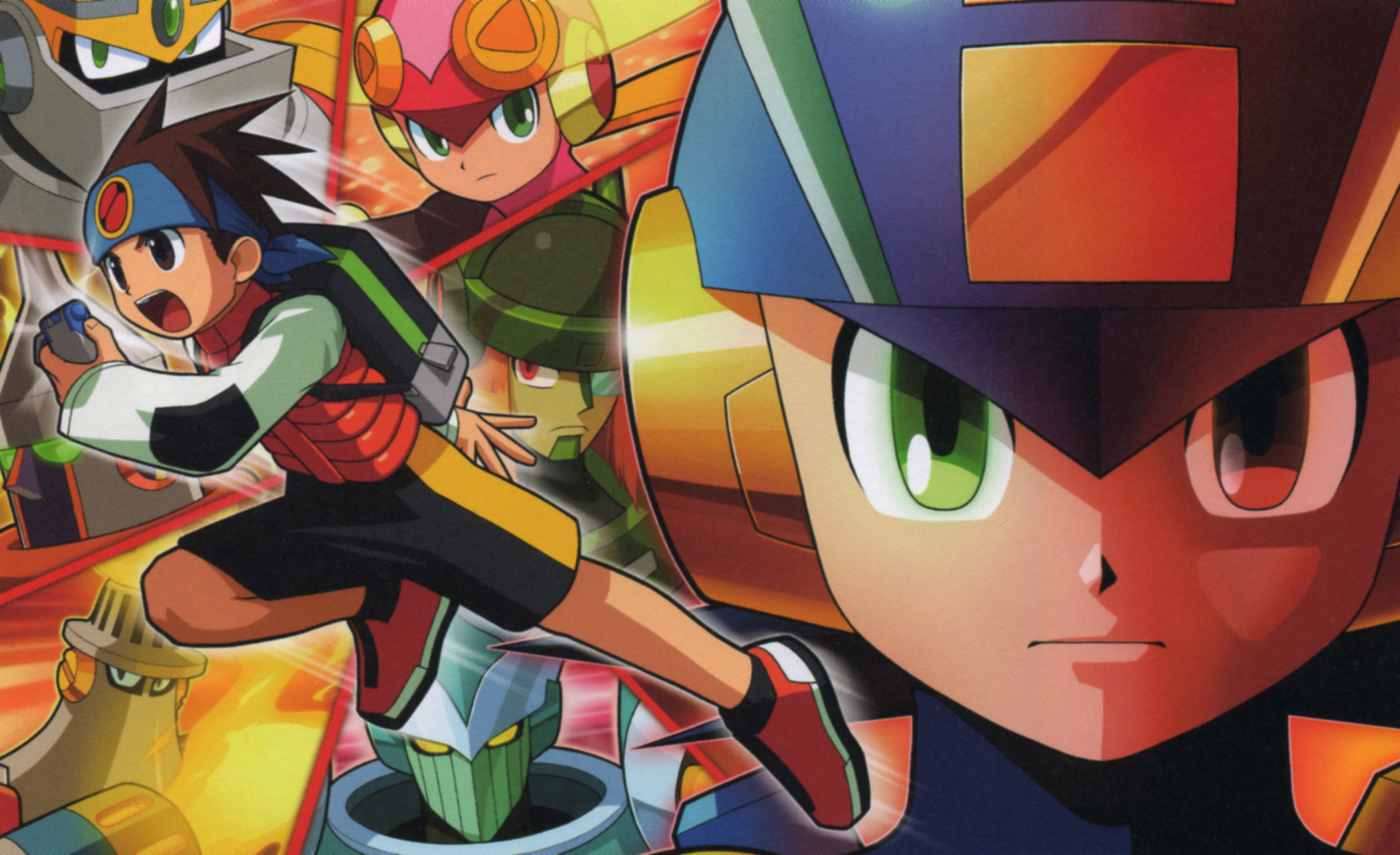 The Rockman EXE Sound Box will feature the complete scores to seven of the series' soundtracks. The six-disc, 250+-piece set will feature the six soundtracks from the Game Boy Advance and one other to be announced. The soundtracks, composed by Yoshino Aoki, Akari Kaida, and Toshihiko Horiyama, blend the chip-rock influence of the Mega Man series with electro tones befitting the series' technological setting. The soundtrack will carry the pricetag of some 9720 JPY.
On the same day, Suleputer will also release the Rockman EXE 15th Anniversary Arrange Best Track. It will feature at least 11 arrangements from the series' three composers, as well as ex-ROCK-MEN band members Yasumasa Kitagawa and Masahiro Aoki. In the spirit of Capcom's Mega Man box sets, it will be illustrated by Ryuji Higurashi.
Posted on April 1, 2016 by Oliver Jia. Last modified on April 1, 2016.