Masashi Hamauzu announces new live CD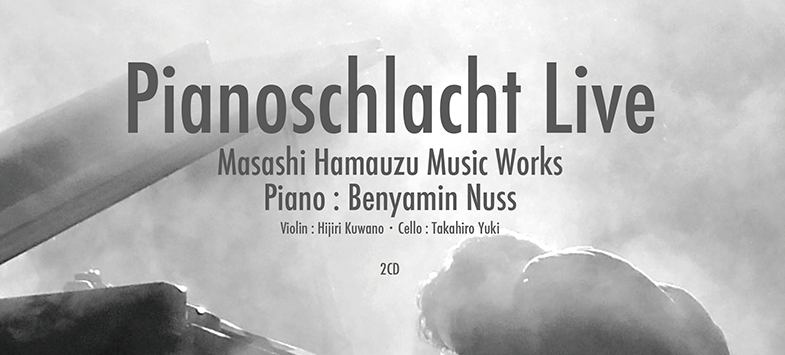 Masashi Hamauzu has released an announcement with details on his upcoming CD Pianoschlacht Live. The album is a recording of the recent December 23, 2014 Tokyo performance of his Pianoschlacht II mit Kammermusik concert. The performances feature Benyamin Nuss on piano, Hijiri Kuwano on violin, and Takahiro Yuki on cello in various combinations. The 2-disc album features performances of the entirety of his previous album, Opus 4 Piano and Chamber Music Works, as well as a number of bonus tracks from his game scores and his recent Paulette's Chair soundtrack. A preview of a new arrangement from the album of "Blinded By Light" from Final Fantasy XIII has also been released.
Pianoschlacht Live has a price of ¥3,200 and will be released on March 18, 2015 alongside Hamauzu's Legend of Legacy soundtrack.
Posted on March 2, 2015 by Christopher Huynh. Last modified on March 2, 2015.