Final Fantasy brass album gets tracklist and previews
BRA★BRA FINAL FANTASY BRASS de BRAVO, an official and charmingly titled arrangement album of Nobuo Uematsu's legendary Final Fantasy scores has finally released its full tracklist, along with previews for each track. The listing includes works from most of the first ten Final Fantasy games, with arrangements from various artists that range from epic battle medleys to the tender FFVI opera aria to a new jazzy airship theme medley. A number of featured tracks such as Final Fantasy VIII's "Dead End" have never been officially arranged outside of the original soundtracks, so the album promises plenty of new sound experiences for Final Fantasy fans.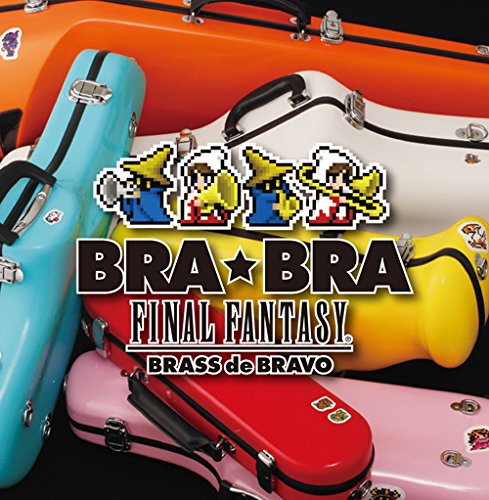 The full track listing is:
1. FF Battle 2 Medley
2. Airship Medley
3. FF Moogle Theme
4. Red Wings ~ Kingdom Baron
5. FF Dungeon Medley
6. FFVII Battle Medley
7. To Zanarkand
8. Aria Di Mezzo Carattere
9. Never Look Back ~ Dead End
10. FF Main Theme
11. FF Medley
The album is part of a wider concert band arrangements project, which includes a national concert tour through Japan with The Siena Wind Orchestra who did the recordings for the album. The tour website has even released a sample score of the arrangement for "Mambo de Chocobo" with an invitation for audience participation during the concerts. 
The CD album can be preordered now, and will be released on March 4, 2015. Keep an eye out for our review of it shortly after!
Posted on February 26, 2015 by Christopher Huynh. Last modified on March 2, 2015.