Fabian Del Priore Interview: Retro Music Production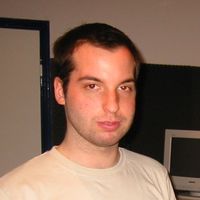 Fabian Del Priore is a composer known for his works on titles such asExtreme Assault, Inspector Gadget, Chicago 1930, Cultures 2, Northland, CrossworDS, and Tricky Physics. He was also the lead composer of the Merregnon Trilogy and has offered arrangements and remixes to the Immortal CDs, PLAY! A Video Game Symphony, and the Symphonic Game Music Concert series.
In a special interview, Del Priore reflects upon the highlights of his career. He also discusses his favourite scores and his general thoughts about game music. He also discusses his recent decision to focus on DS music production for Dynamedion and, in particular, gives an insight into the music of the upcoming Giana Sisters DS. This interview originally occurred at the site VGM Rush and has since been republished.
Interview Credits
Interview Subject: Fabian Del Priore
Interviewer: François Bezeau
Editor: François Bezeau, Chris Greening
Coordination: François Bezeau
Interview Content
François: Fabian Del Priore, it is a pleasure to discuss with you. For many years, you composed music for PC games. More recently, it seems you switched to the Nintendo DS. How come?
Fabian Del Priore: Thanks, and likewise! I've been a fan of tracked music since Sound Tracker on the Amiga 500 and I love 16-bit video games and their music like on the Super Nintendo. A platform like the Nintendo DS is a perfect way to combine both. Furthermore, I've been tracking music in my freetime for the PC demo scene since 1993 so it's great to make the tracking hobby a profession. Also every now or then I like to do something new. In 1995 I began making music mainly for PC games and in 2006 I had the chance to add NDS as a platform. It's more of an addition than a switch.
François: Do you think portable systems have a bright future? Also, where do you think gaming in general should go next?
Fabian Del Priore: Portable systems have got a long video game history, not only since the glorious Gameboy monochrome times — remember those handheld portables from the 80s that had a LCD display and simple graphics. I'm absolutely sure that portable systems like Nintendo DS have a bright future. Gaming has come a long way — from Pong, Atari and Commodore with 2D graphics, to more sophisticated 16-bit platforms, to 3D based games on high end computers and consoles. As cool as 3D games are, personally I think 2D-based games are by far not exhausted. See, for instance, Super Street Fighter II Turbo HD Remix or the fantastic looking Muramasa: The Demon Blade for the Wii.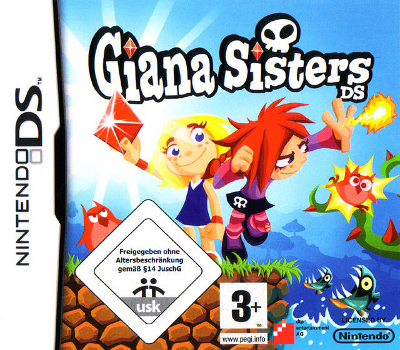 Similarly, there are platform games on the Nintendo DS like the upcoming Giana Sisters DS where I did the music and SFX. That's another point why I love NDS so much. Handhelds like these keep 2D games alive which go down very well and are still widely popular.
François: Giana Sisters, now that's a blast from the past! What can we expect from the soundtrack?
Fabian Del Priore: I can't tell you much at the moment due to NDA restrictions, but the new soundtrack is based on Chris Hülsbeck's original soundtrack from 1987, keeping the original feel from the C64 retro sound while adding new fresh elements. Here is a YouTube link to give you a first glance of what to expect from the game and the music, there you can also hear a new composition.
François: And what about the future of game music? A modern trend is the more frequent use of orchestras and cinematic styles in scores. What is your opinion on this?
Fabian Del Priore: It's great that today's budgets allow the use of big symphonic orchestras for games. It shows that games have been accepted for quite a time now and are not just toys with bleeps and bloop sounds. What I would wish is that developers and publishers would focus more on interactive game music, and not only use the cinematic Hollywood style music from the movies. The interactive element is one of the true strengths of games compared to linear movie music (which I massively love as well, don't get me wrong here). It's just we have to differentiate between games and movies.
François: Do you notice any differences between Japanese, European, and American game music?
Fabian Del Priore: American VGM mainly follows the way described above, while Japanese VGM adds the interactive element and follows the traditional way. Japanese video game composers have the biggest experience in VGM history; to my mind they were the first to add music to video games in the first place so they have the longest tradition. They concentrate more on well-made melodies and harmonies and less on high end sounds only — The Legend of Zelda: The Twilight Princess is an example. As for European VGM it's interesting. In the 80s and 90s the European developers followed the Japanese way — for example, Chris Hülsbeck's soundtrack for the Turrican series was inspired by Japanese game soundtracks — whereas nowadays, European VGM also focuses on the American way.
François: What are some of your favorite games and soundtracks? Also, are there any composers who had a big impact on you?
Fabian Del Priore: It's safe to say that Japanese composers, mainly Koji Kondo, had the biggest impact on me. Koji Kondo is responsible for the soundtracks of my most-beloved game series, like Super Mario, Legend of Zelda, Pilot Wings and Star Fox to name a few. There is also Yuzo Koshiro (my favorites are The Revenge of Shinobi, Story of Thor, and ActRaiser 2), the Technosoft sound team (Thunder Force series) and countless others.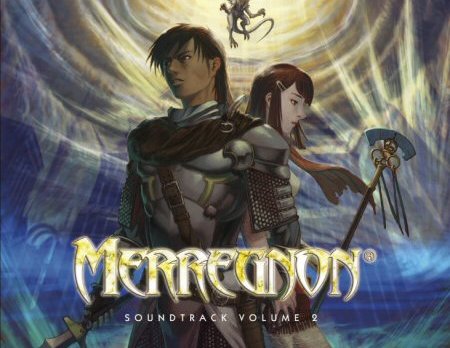 On the European continent, of course, Chris Hülsbeck (whom I met in 1995 and made good friends with and still work with him on games today), the Rare sound team (Donkey Kong Country Series, Conker's Bad Fur Day), and Tim Follin (Ghouls 'n' Ghosts, Ecco The Dolphin, Equinox: Solstice II). Of course, C64 composers like Rob Hubbard and Martin Galway are legendary.
As for playing up-to-date games, I don't really have the time for that nowadays, but I really loved The Legend of Zelda: Zelda Twilight Princess and I'm really looking forward to playing Gran Turismo 5 for the PS3 when the full version is released as I'm an avid fan of that series. In my opinion, it's the best racing game / simulation in existence; it's just so much fun to play.
François: What is so special about music that made you choose it as a career? And more specifically, why music for games?
Fabian Del Priore: It sounds clichéd I know, but music is my life. I can't think of doing anything else as a my main job. Music for games, I guess, because I grew up with it; we had the Pong video game at home, after that the Atari 2600, C64, Amiga, the classic gaming background I guess. The music always impressed me more than anything else in a game. Remember the times when people used to buy games just because Rob Hubbard made the soundtrack for it — you know, it has something to do with that kind of fascination.
François: How easy is it to live as a game composer? If you wouldn't have been a composer, what other career might have you chosen? Also, do you have any tips to share with people who might want to work in game audio?
Fabian Del Priore: I think it's as hard or easy as any freelance job; work hard, hang in there, give it your best, then you can make it. If I wouldn't have been a composer, then definitely something artistically — I'm a lousy craftsman. I couldn't think of a regular 9-5 office job either — the nine-to-five-mentality is not my cup of tea, so I tend to stick with the longhair thingy.
François: What are your musical inspirations? Additionally, do you have a final destination in mind, a goal or dream to achieve?
Fabian Del Priore: Surely one goal would be to score a Hollywood blockbuster movie in some time. Musical inspirations are game and movie soundtracks, but not only music itself. I like to travel by bike on a daily basis in the mountain side, which is really beautiful around here in summer (when the weather is fine), to recharge my inner batteries and to gain musical inspirations just by travelling through the beautiful countryside. Also watching movies, going out with friends, and reading a good book can be a great source for new ideas.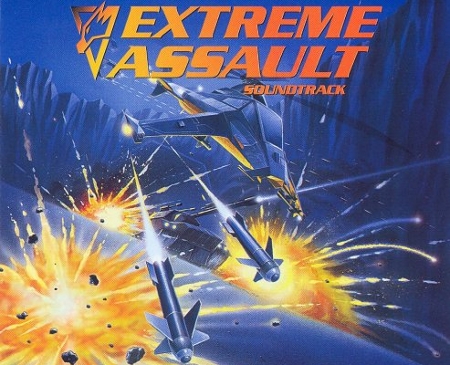 François: Out of all games you scored, which project did you enjoy the most?
Fabian Del Priore: Can't narrow it down to one, but recently Giana Sisters DS for sure. It was so much fun and I hope you will enjoy the game and the music as much as I did writing it. I also enjoyed scoringExtreme Assault, my first big game title in 1997 alongside Chris Hülsbeck. Let me take this opportunity to send Thanks and Hi's to Chris. 🙂
It was also great to have had the chance to compose and arrange for the Symphonic Game Music Concert series at the GC Games Convention and PLAY! A Video Game Symphony, and also to be a part of the Merregnon soundtrack project thanks to Thomas B&oouml;cker (the producer of the soundtrack and the concert series).
François: How difficult is it to come up with fresh and original music today? How do you go at writing music?
Fabian Del Priore: Actually my theory is that by now, everything has been more or less composed already especially in our Western twelve-tone music system. But at the same time I believe that there are limitless possibilities to recombine these elements, use and create new sounds, and offer new approaches and techniques on the arrangement, so there is always a way to compose new music that hasn't been heard in that form before, more the same when you've found your own unique musical style.
François: Some music is enjoyable in the games, but when taken out of context, it is not so entertaining. What do you think is the trick to make music that is both enjoyable inside and outside?
Fabian Del Priore: The same can be said about movie soundtracks — there are tracks that are more enjoyable on the score album than others. Well, one trick is to try to introduce and feature interesting twists and turns in the music that can attract the attention of the listener, be it melody-wise or even subtle elements in the background of a track.
As we know, some games are placing emphasis on pure ambient in-game tracks (like in ego shooters) in order not to distract the player. It can work for that purpose for sure, but makes a release of a CD soundtrack understandably dispensable.
François: While video games are becoming more popular with time, they (and their music) are often still considered as childish and geeky entertainment by the general public. Does this bad opinion affect you at all?
Fabian Del Priore: It doesn't affect me at all, but of course I sometimes ask myself why this is. The American VGM approach led to a more serious video game music and thus became more accepted by the general public. But it depends on the public; the Japanese want cool melodies and more "fun tracks" in their VGM music and it's still as accepted as it was in the 80s and 90s, whereas the American and European audience want serious movie music at the moment, so it really depends where you look, but it also depends on the game genre.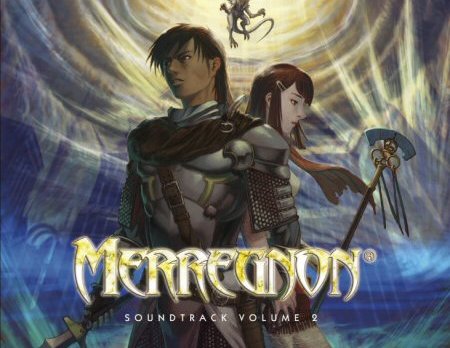 François: Germany is quite productive in terms of games and their music. What do you think is behind this popularity?
Fabian Del Priore: The German market is more productive than ever. It's still a small market compared to other countries, although it's growing. I think, with family themed platforms such as the Wii, more and more people are interested in video games again, like back in the days when the 8-bit Atari consoles were popular. Nintendo really did a clever move with the Wii and DS — they even outsold the Xbox 360, PS3 and PSP.
François: You were part of several arrangement and remix projects, including PLAY! A Video Game Symphony and Immortal 3. What do you like about that? Also, will we see you doing more remixing (and possibly on Immortal 4)?
Fabian Del Priore: Yes exactly, Immortal 4 and other remix CDs are coming up soon with my participation! The remix scene is quite fascinating for me, because you can give a certain tune a completely new face and you can interpret a track the way you always wanted it to be. Although in many cases, the original tune is better than any remix, particularly with nostalgic feelings in mind; nothing can beat the original. Also with new concert arrangements you can add your own personal note to a tune and give a respectful nod to it.
François: Which pieces of studio equipment is essential to you? Is there something you have your eyes set on and would like to get eventually?
Fabian Del Priore: As a musician I can't live without my trusted Cubase 4. Tracker-wise, all modern Fasttracker II based trackers like Milkytracker or Madtracker are essential.
I like to collect hardware synthesizers and I have an eye on oldschool equipment with its matchless and warm sounds and vintage analogue synthies I'd like to get. I also love to care for my second studio, a pure DAW [Digital Audio Workstation, a PC with software based musical tools] room which is still heavily under construction. So with software and hardware based workstations, I have the best of both worlds.
François: What are you listening to these days?
Fabian Del Priore: Paul Hardcastle / The Jazzmasters, movie composers (Hans Zimmer, John Williams, James Newton Howard, Joe Hisaishi, Don Davis, Mark Isham, many others), Vangelis, Jarre, Enigma, William Orbit (Strange Cargos), Kraftwerk, Laserdance and Koto, Leftfield, Madonna… I could go on for hours but you get the point.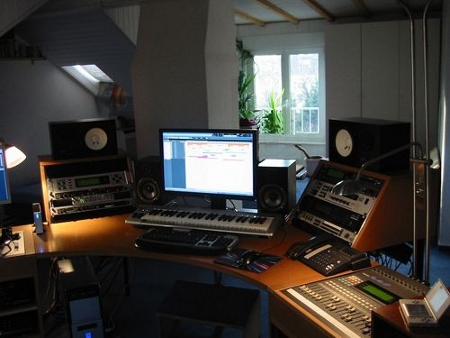 As with genres, everything can sound great. A wise man said, there are only two kinds of music — good ones and bad ones — so it's unnecessary to pinpoint or subdivide music into different genres really. But as we already have categorized music, I have a soft spot for electronic styles, trance, 80s music, ambient, chill out, classical, and orchestral styles.
François: Besides music, what are your other interests in life?
Fabian Del Priore: Travelling by bike, hiking, going to the movies, hanging out with friends, going out to restaurants, bars and cafés, reading a good book, watching TV/DVDs.
François: Thank you for your time and kindness. Would you like to add anything else before we conclude?
Fabian Del Priore: Thanks for asking me to do the interview, the pleasure is all mine. Massive greetings to all people I know and who know me.
Posted on February 1, 2009 by François Bezeau. Last modified on March 1, 2014.