Capcom unveils Monster Hunter World soundtrack
Capcom has unveiled the soundtrack to it's latest instalment in the Monster Hunter franchise. Capcom's own label, Suleputer, will be handling the release of the soundtrack. The score features veteran Monster Hunter composers Masato Kouda, Tadayoshi Makino, Akihiko Narita and Yuko Komiyama, as well as newcomer composer Teiran Kang. This will be her first time scoring a video game release.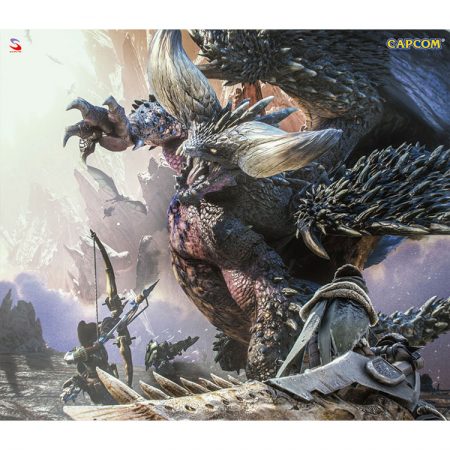 The release will contain three CDs, spanning the entire score and will be priced at 3,780 yen. The soundtrack will be unleashed February 14, 2018 and is available at Capcom's official store.
Posted on January 24, 2018 by Mathew Gallagher. Last modified on January 24, 2018.