Capcom mini-albums celebrate Mega Man, Darkstalkers, Cyberbots, and more
e-Capcom have announced their third series of Capcom Special Selection packages. Each of the seven packages will commemorate fan-favourite Capcom titles with a mini soundtrack CD and a 32-page artbook. This time round, Capcom will celebrate the music of the following titles:
– Mega Man Zero (aka Rockman Zero) – Music by Ippo Yamada
– Mega Man Star Force – Music by Yoshino Aoki and Mitsuhiko Takano
– Darkstalkers: The Night Warriors (aka Vampire) – Music by Takayuki Iwai and Hideki Okugawa
– Haunting Ground (aka Demento) – Music by Seiko Kobuchi
– Cyberbots: Full Metal Madness – Music by Takayuki Iwai, Akari Kaida, and Masato Kouda
– Ghost Trick – Music by Masakazu Sugimori
– Gaist Crusher God – Music by Norio Hanzawa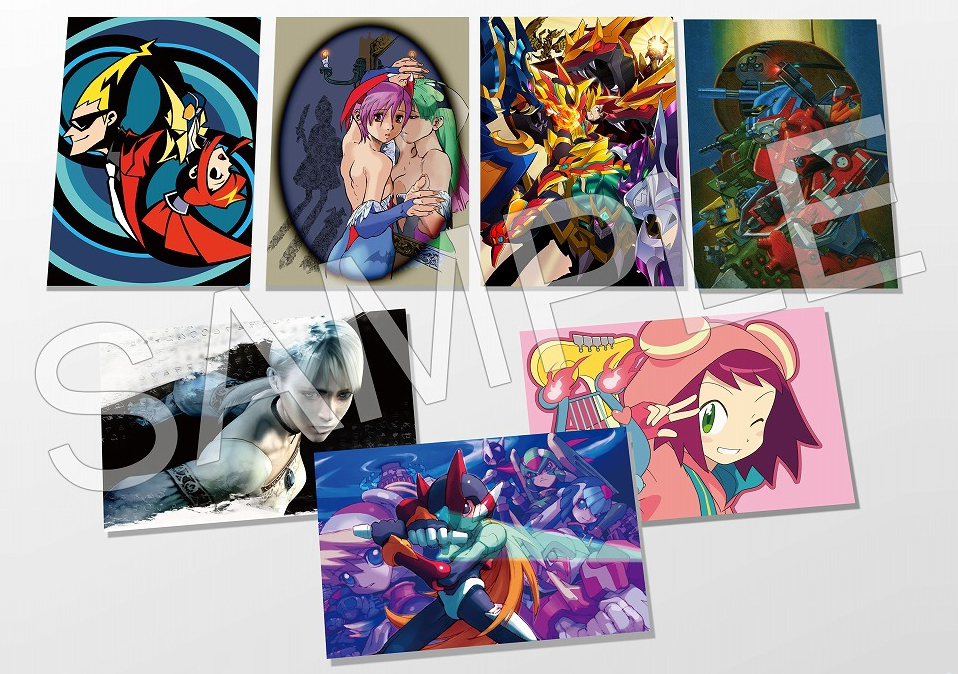 Previous titles in the Capcom Special Selection series have featured franchises such as Breath of Fire, Gotcha Force, and Rival Schools as well as other spinoffs of the Mega Man series. Fans can pre-order these package beginning June 25 for 2000 JPY via e-Capcom. Each pre-order includes an original postcard.
Posted on June 25, 2015 by Chris Greening. Last modified on June 25, 2015.